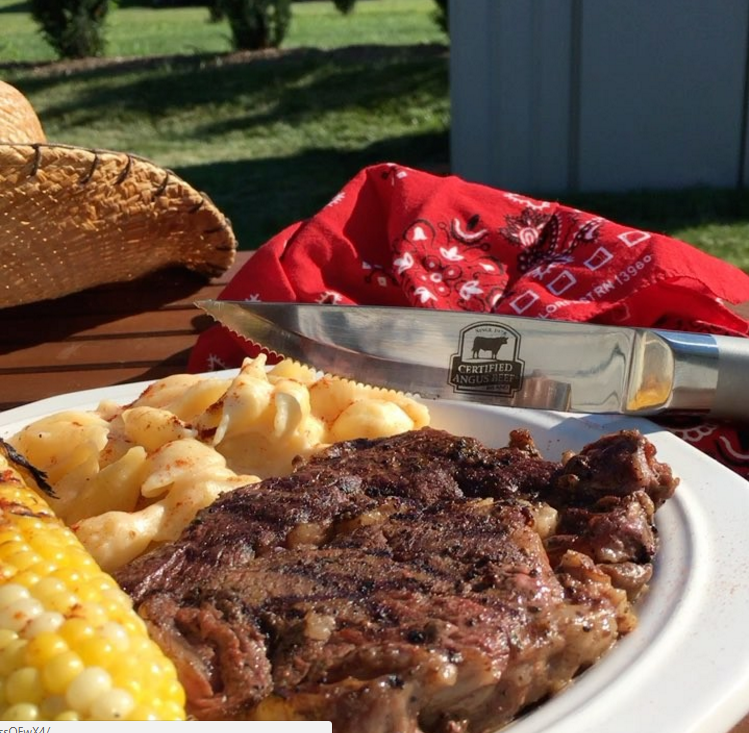 I recently attended an educational trip for Influencers and Brand Ambassadors to Kansas sponsored by Certified Angus Beef ® brand and Sunday Supper, LLC. All opinions are my own. What an honor was to spend time with members of the Certified Angus Beef ® brand team that brings the best beef to you from Gate to Table. All photos unless otherwise noted are my own. 
Today I'm sharing 10 tips from Under the Cowboy Hat for buying and grilling the best beef. Along the way you'll meet dedicated ranch families that raise cattle, a Cowboy Cook that makes trail food taste great and tips from chefs to grill that perfect steak!
Enjoy the journey!

Certified Angus Beef ® brand has its "Roots In Boots". The brand is owned by the American Angus Association®, a not-for-profit created to increase demand for high quality beef. The brand supports local farmers and ranchers across the U.S.
Over half these farms and ranches are at least 3 generations old. Our first stop was at Blythe Ranch in the Flint Hills of Kansas.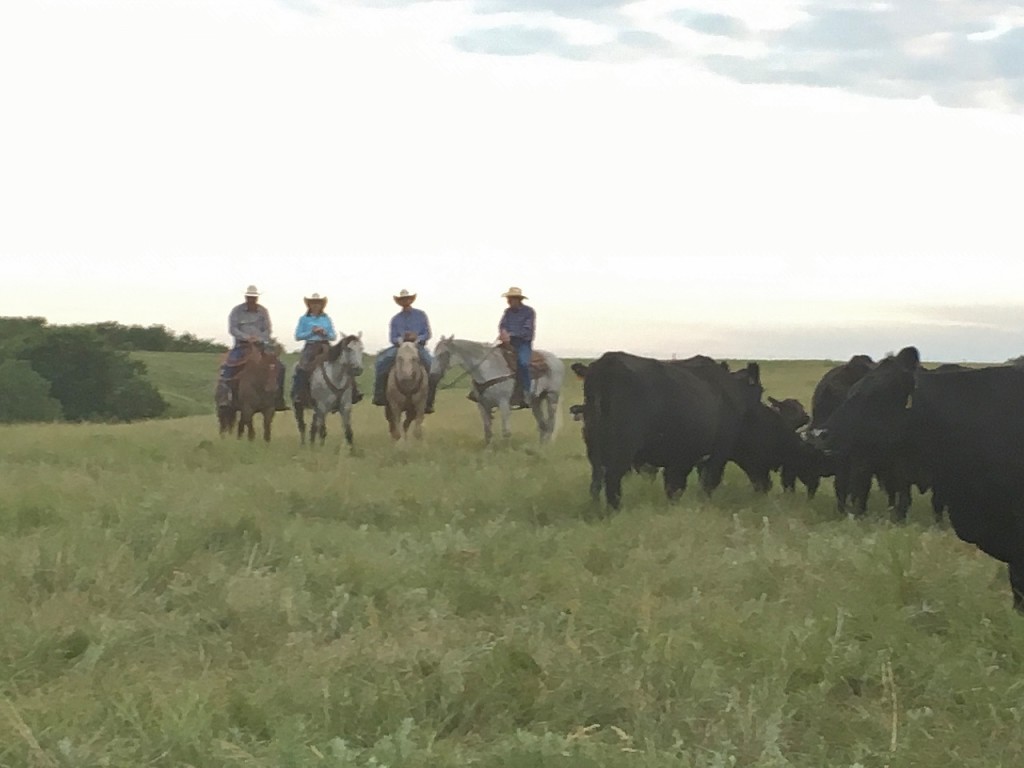 The Flint Hills harbor the last natural prairie area in the United States.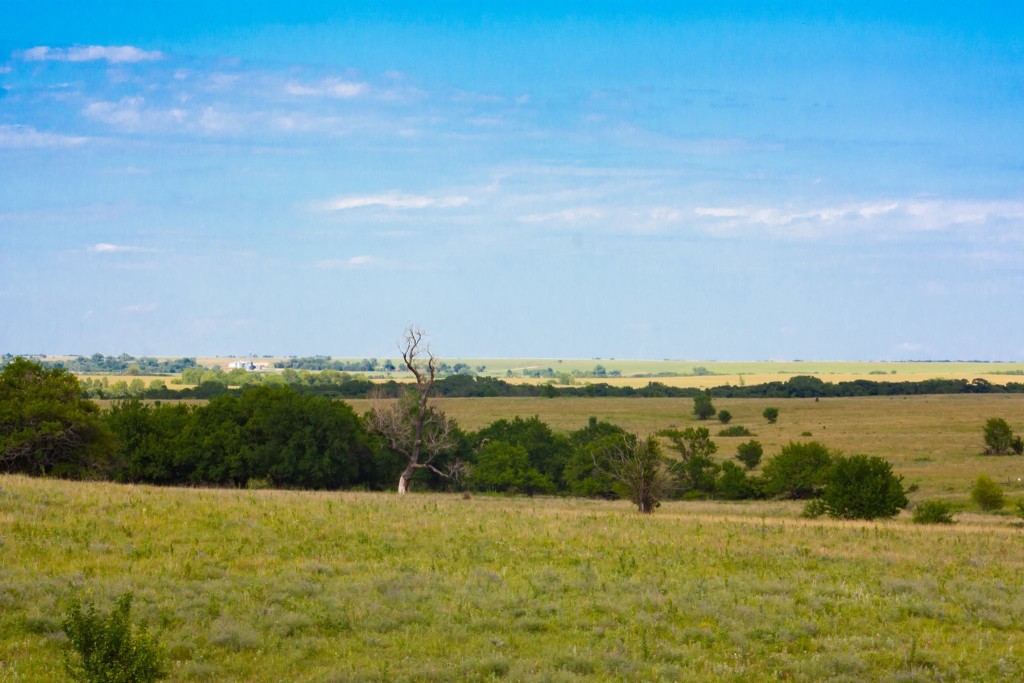 *above photo credit see note
Here cattle graze on fields that has been around for centuries.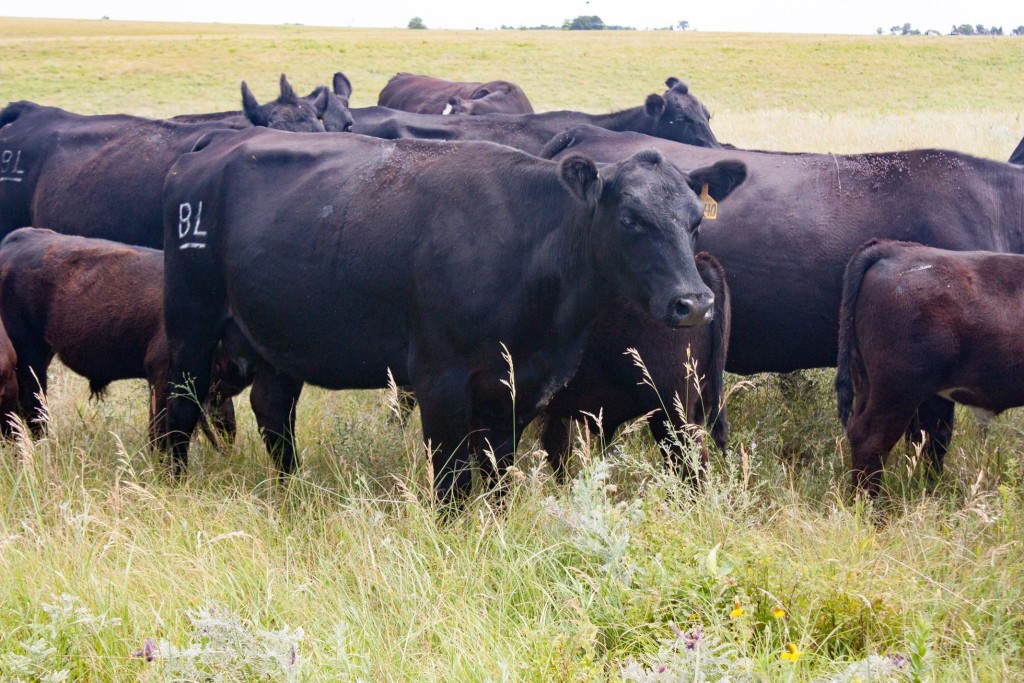 The key to keeping a prairie alive is burning.
Controlled burns limit tree growth and keep those wide, open spaces intact. Grasses and wildflowers have roots that reach up to two feet in depth and quickly recover and produce nutritious tender shoots cattle enjoy. Ranch families like the Blythe family, believe in taking care of the land.
Debbie Blythe, "It's about continuing the ranch in a way that's good for the land, good for the cattle and good for the people, while enabling us to make a profit. Environmental, social, animal and economic sustainability must all go hand in hand."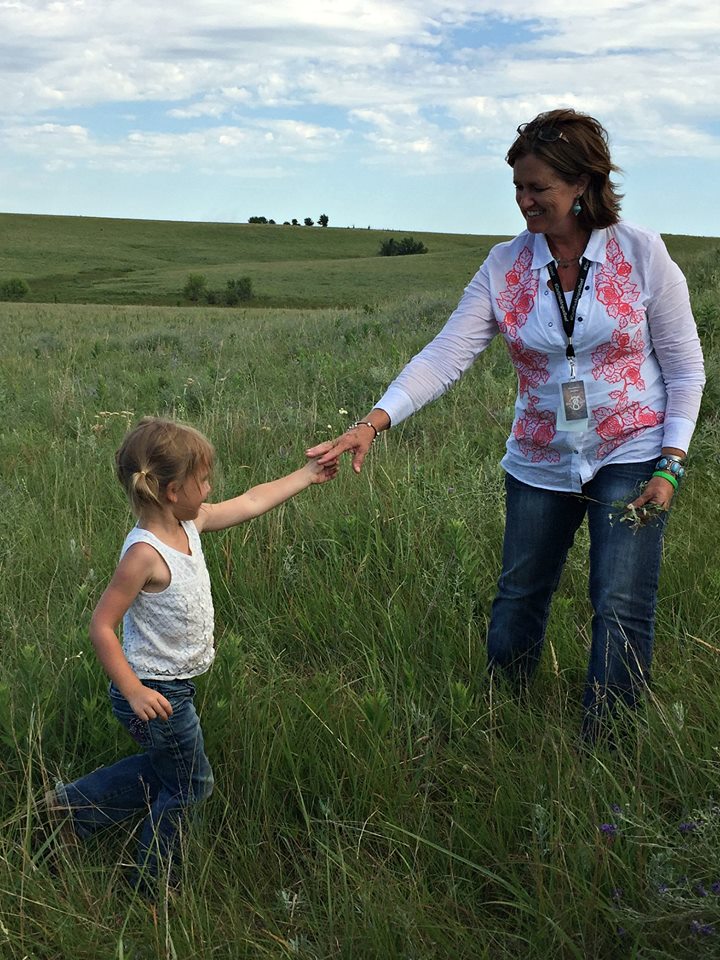 *above photo credit see note
*Tip #1 Sustainability is a term I heard over and over again on this trip. It ensures every cut of  Certified Angus Beef ® brand beef you buy was raised according to the highest standards of taking care of the land.
Next we went to Tiffany Cattle Company.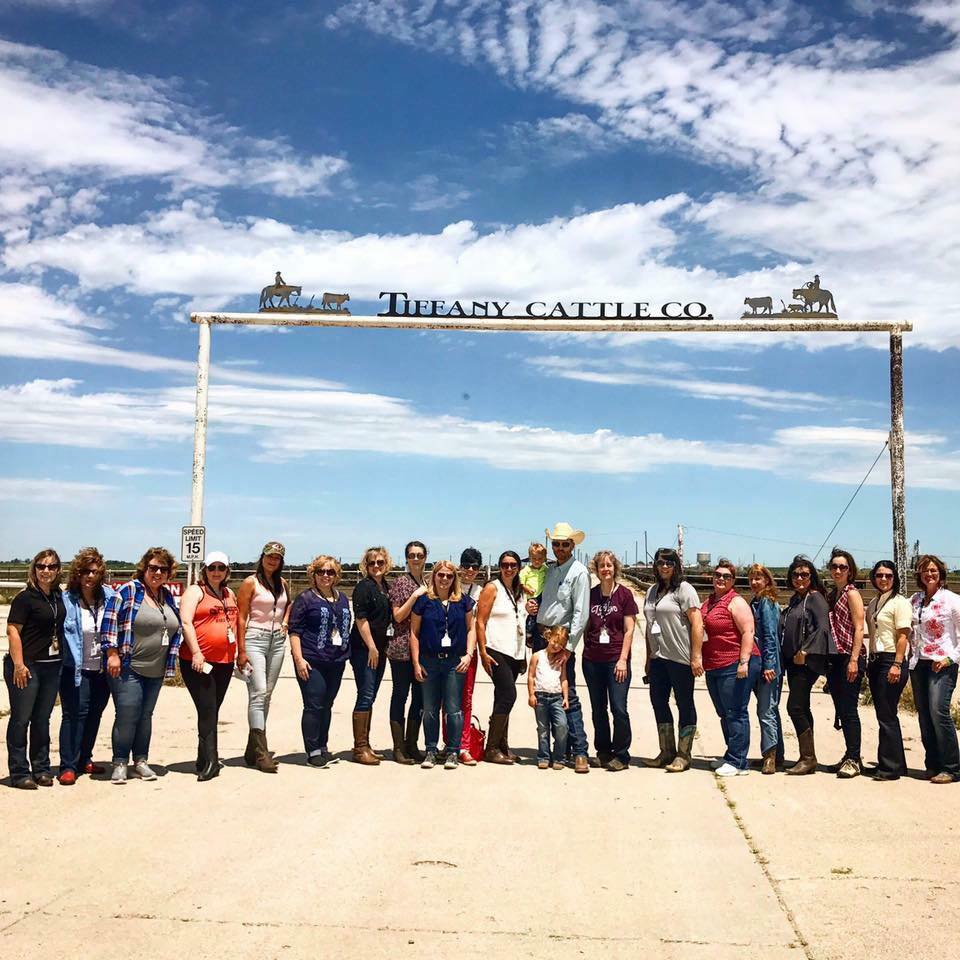 *above photo credit Certified Angus Beef ® brand
Brothers Shawn and Shane Tiffany operate a complete feeding and marketing service. Here cattle are finished off for market. Great care is taken in assuring the animal's welfare. Cows are allowed to herd. This keeps stress levels at a minimum.
We were amazed how clean the feedlot is kept. Not a fly in sight. Even the water troughs are scrubbed out weekly.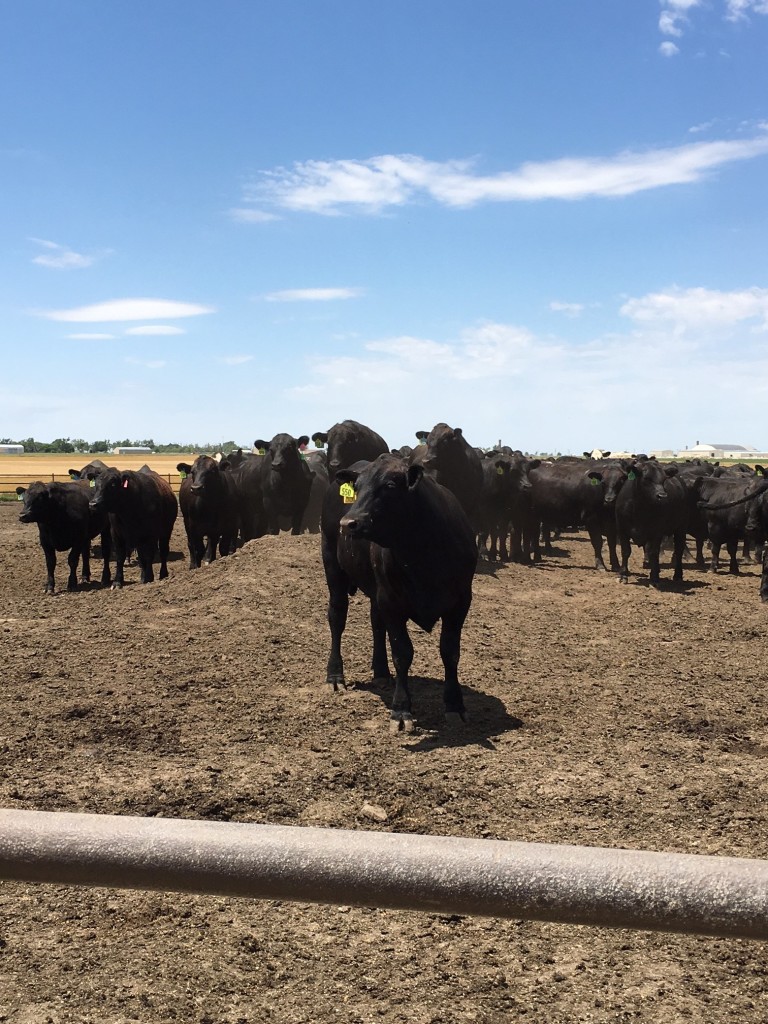 Diet is key here. At Tiffany Cattle Company, cattle are fed a balanced diet of grasses, Distiller's Grains and vitamins and minerals.  This diet was formulated by scientists for cattle health and well-being.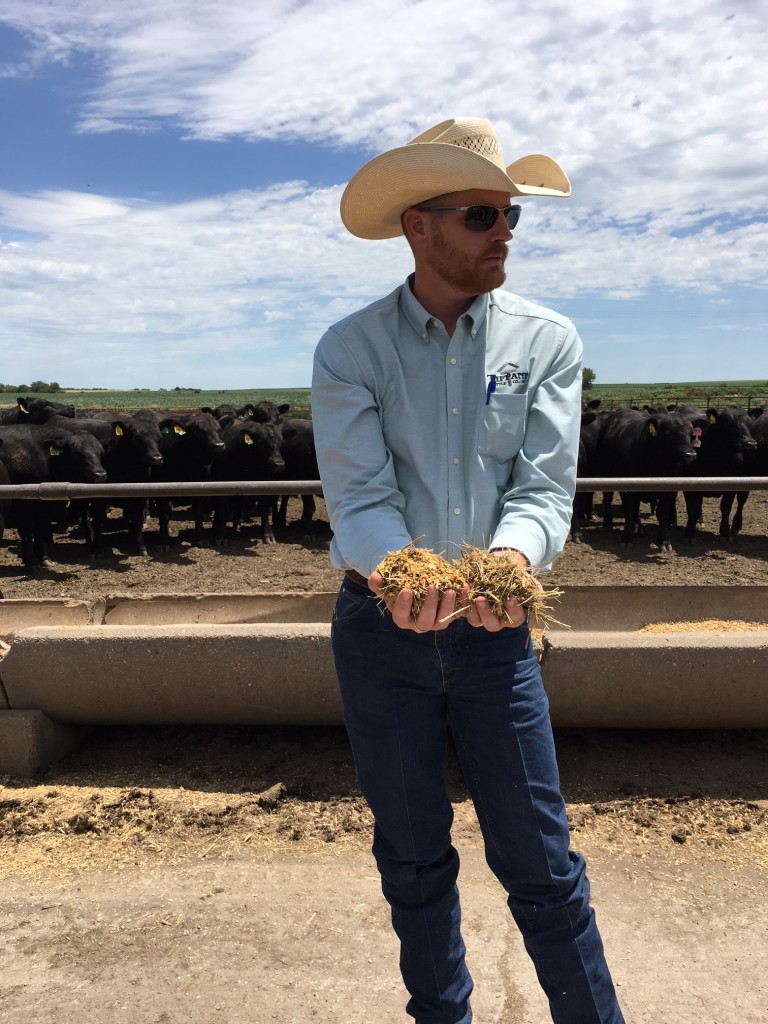 *Tip #2  Integrity in taking care of the cattle and the land. Balanced diet, low stress and daily monitoring of each animal produces beef of the highest quality.
Meanwhile back at the ranch…Cowboy Kent Rollins was cooking us dinner.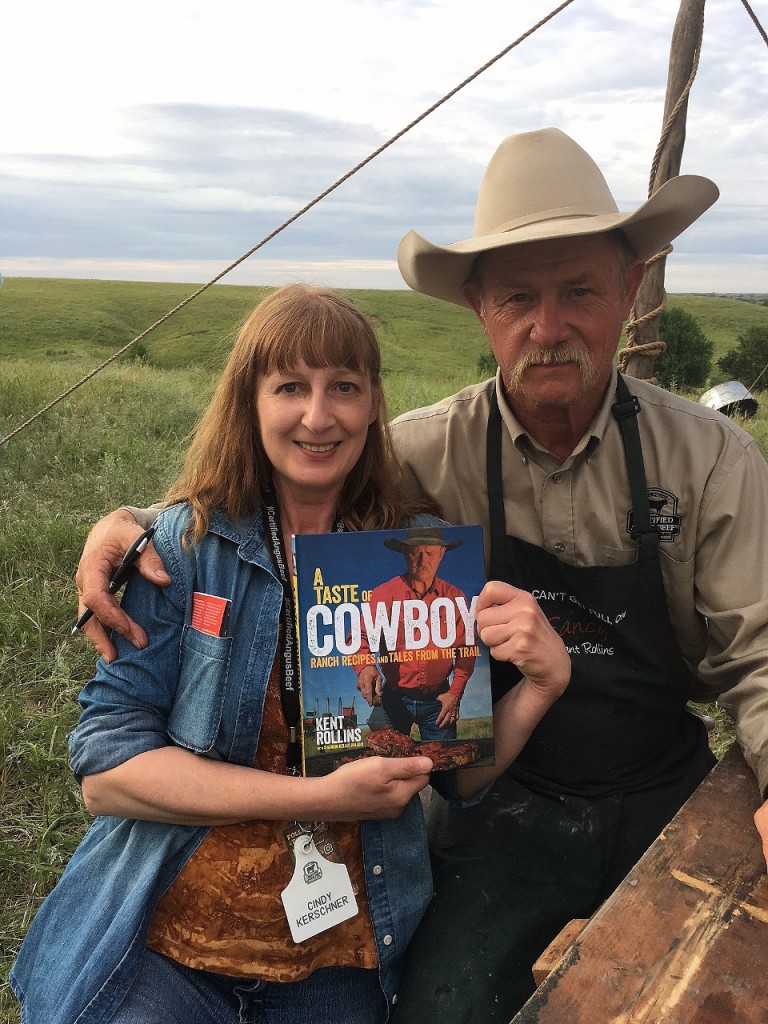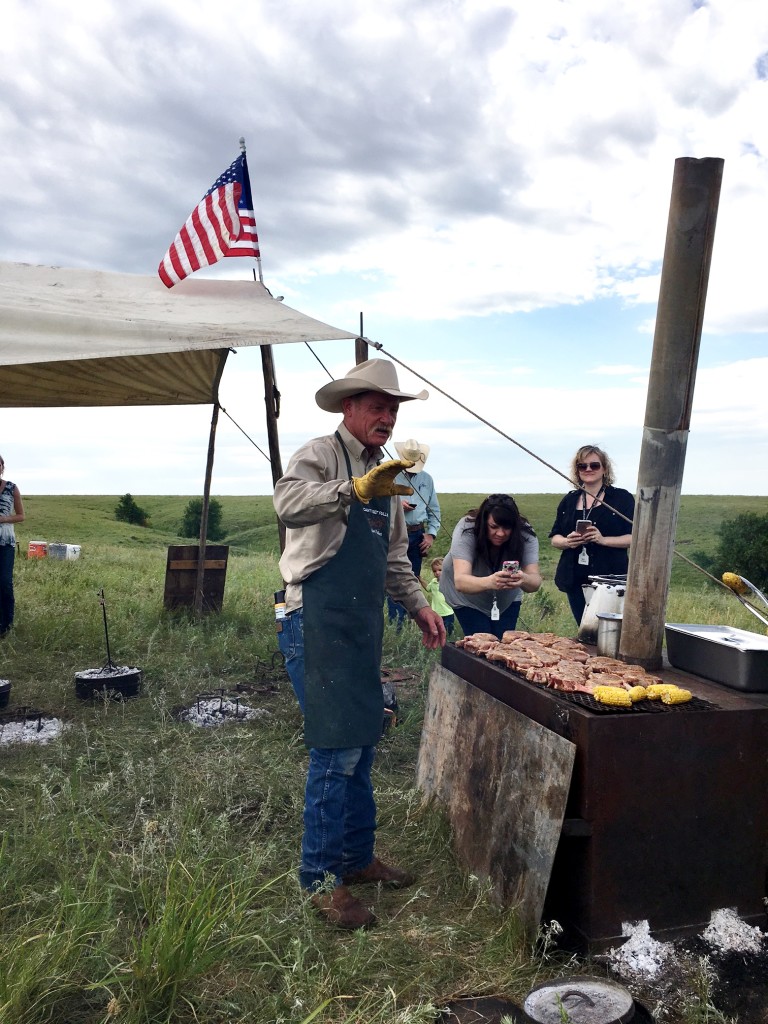 Life on the trail is rough but rewarding. Cowboy Cook Kent Rollins and his wife Shannon have traveled across the U.S. accompanying cattle drives to feed hungry cowboys.
The Rollins prepared a delicious meal for us using simple ingredients.
*Tip#3 Don't fret about meal planning. Hearty food can be made from a few ingredients at low cost. Choosing the right beef is a great start.
At Cargill Culinary Inovation Center, we learned the science behind beef and beef cuts.
*Tip #4 Look for the marbling. Marbling texture – the white "flecks of flavor" in the beef that ensure consistent flavor and juiciness in every bite. Learn more about the 10 Quality Specifications that set apart from other angus beef products here.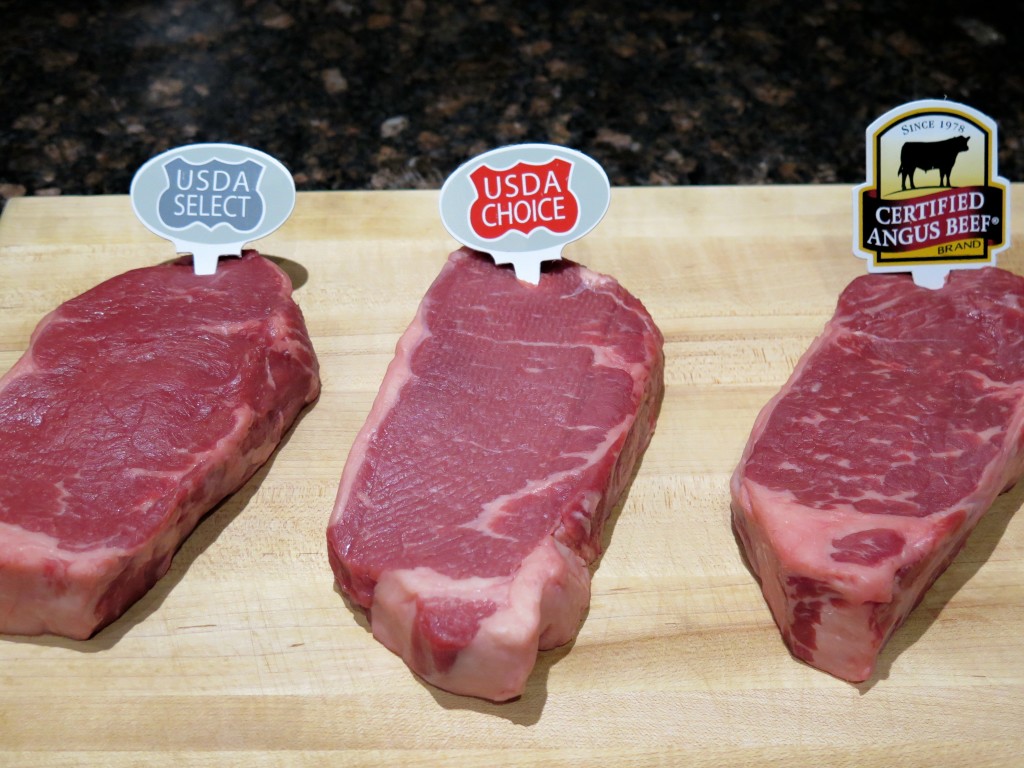 *Tip #5 Know beef cuts placement on a cow.Beef cut from different areas will have different texture and flavor. The main sections are Chuck, Rib, Loin and Round. When you see "chuck roast" on a package, that cut is from the shoulder section. These muscles are used hard compared to "tenderloin" from the cow's mid-section. Round cuts are from the posterior with more muscle usage.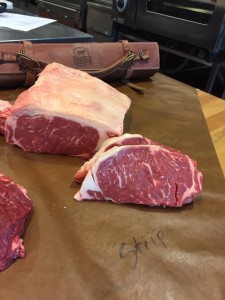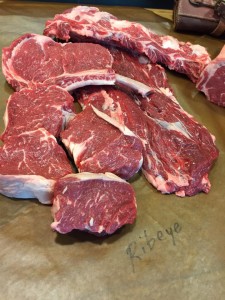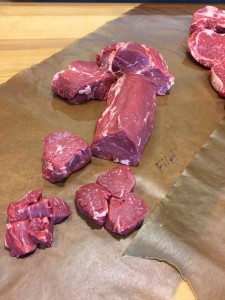 *Tip #6 Choose the right cut.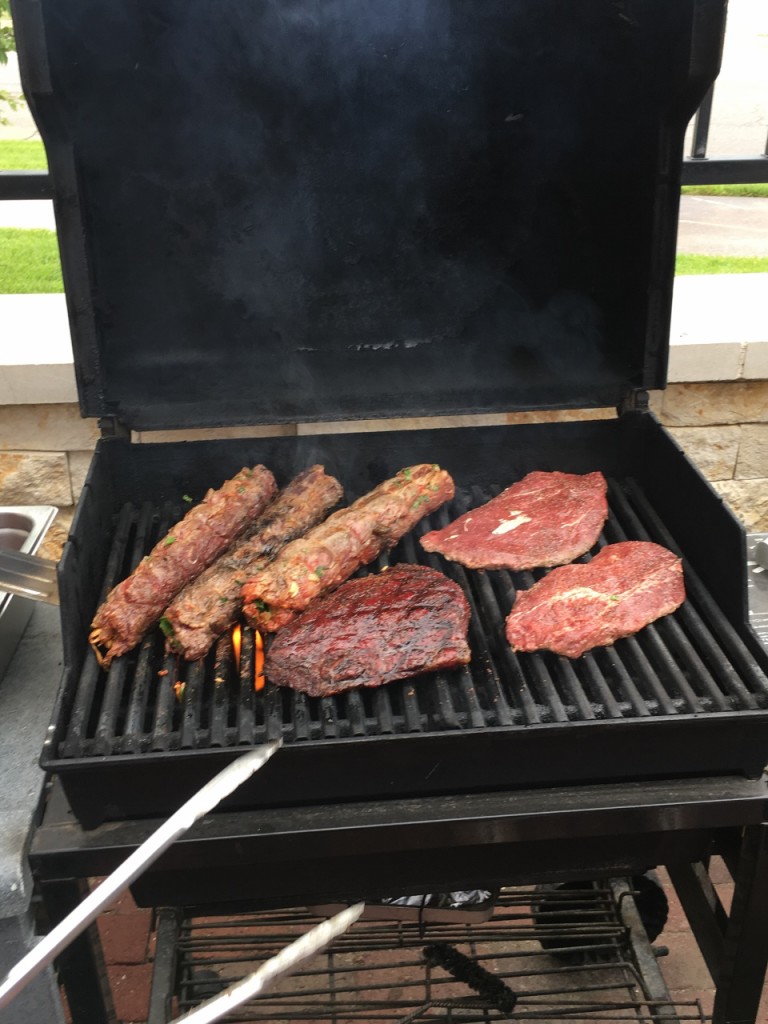 Grilling is the best method for steaks, and burgers. Popular cuts are strip steak, ribeye, and sirloin. Tri-tip roasts also are wonderful, grilled.
Braising for economical, less tender beef cuts like brisket, chuck roasts and round roasts. Beef cooks for a long time, but prep is quick and easy.
Roasting draws the natural flavors through the meat. Cuts best for roasting are prime rib, top round, bottom round and shoulder cuts like chuck roasts.
Tenderloin is a versatile cut that can be grilled, roasted or braised.
*Tip #7 Cook the cut right.
Grilling Tips
Start with a hot grill, and never pierce with a fork or knife while cooking.
Don't overcook steaks. Check for doneness with an instant-read thermometer.
Remove steaks from heat, cover with foil and let rest for 5 minutes so juices redistribute.
Roasting Tips
A dry heat method of cooking; meat is roasted in an uncovered pan.
Roasting retains the natural juices, and provides a crispy exterior and juicy interior.
Place beef on a rack in the roasting pan so heat is evenly distributed.
Several levels of doneness without extra effort: the ends will be more done than the center.
Braising Tips
A simple, "low and slow" process using moist heat where beef cooks in liquid in a covered pot.
Use a heavy, cast iron or enamel-coated Dutch oven for best results.
*Tip#8 Give cast iron a try.
Cast iron skillets, Dutch ovens and griddles make cooking beef more flavorful and easy. The high heat you get with cast iron allow for a beautiful sear cooking inside, or over a fire.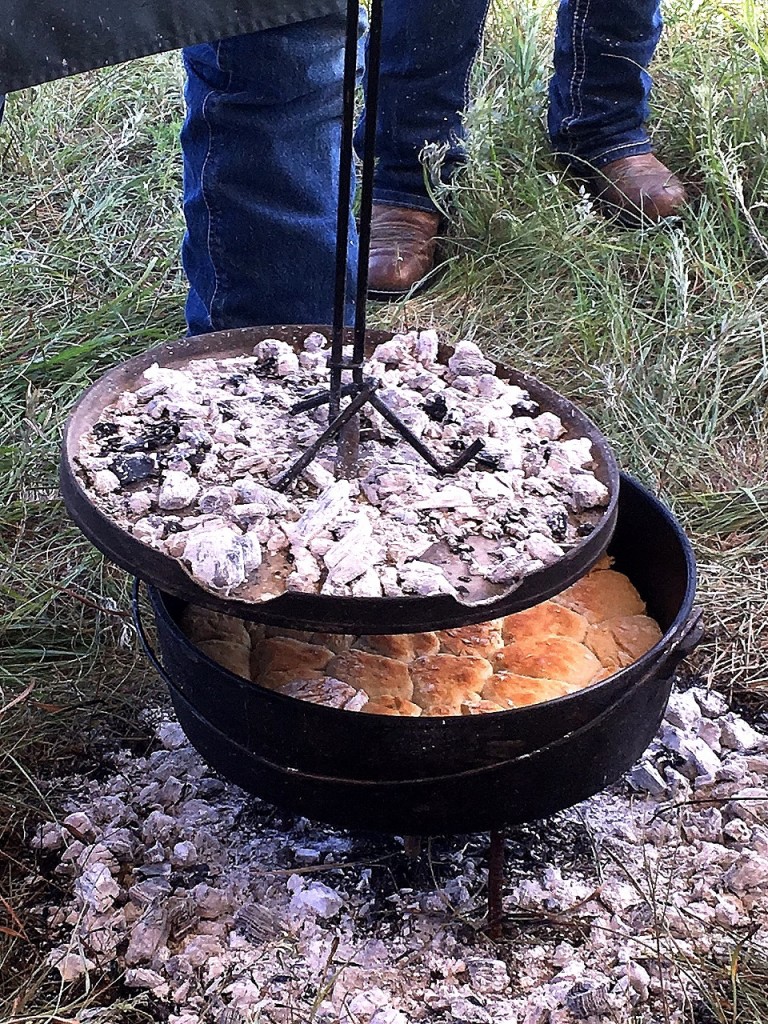 Clean Cast Iron Follow these tips for cleaning and caring for cast iron from Kent Rollins.

*Tip#9 Put it all together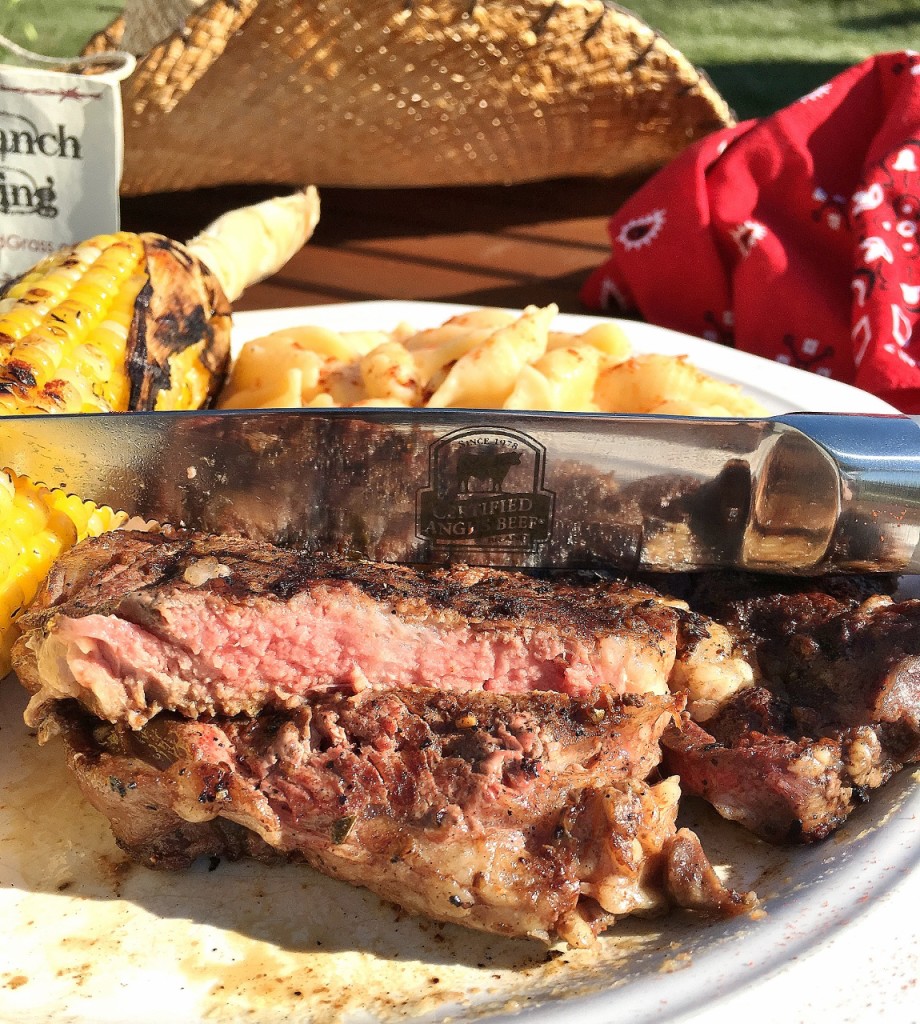 Take the best beef (Certified Angus Beef ® brand of course), add your choice of seasoning, grill and enjoy! Debbie Blythe was kind enough to give us a jar of her favorite season blend. Debbie shares her recipe here on her blog, Kids, Cows and Grass.
*Tip #10 Always know where your food originates. Certified Angus Beef ® brand starts on independent farms and ranches across the U.S. The steak that you buy took three years to produce. Every cut can be traced back to the original herd on that hard working ranch.
*Special thanks to Renee Pajestka from and Renee's Kitchen Adventures and Brianne Izzo from Cupcakes and Kale Chips for sharing their photos of the open prairie and Debbie Blythe with us.