Disclaimer: I received these tools and gadgets to try without further compensation for adding each to this round up. All opinions are my own. 
Around this time every year I panic for last minute gift ideas. Fortunately I found some keepers to give and for myself!
AnySharp knife sharpener.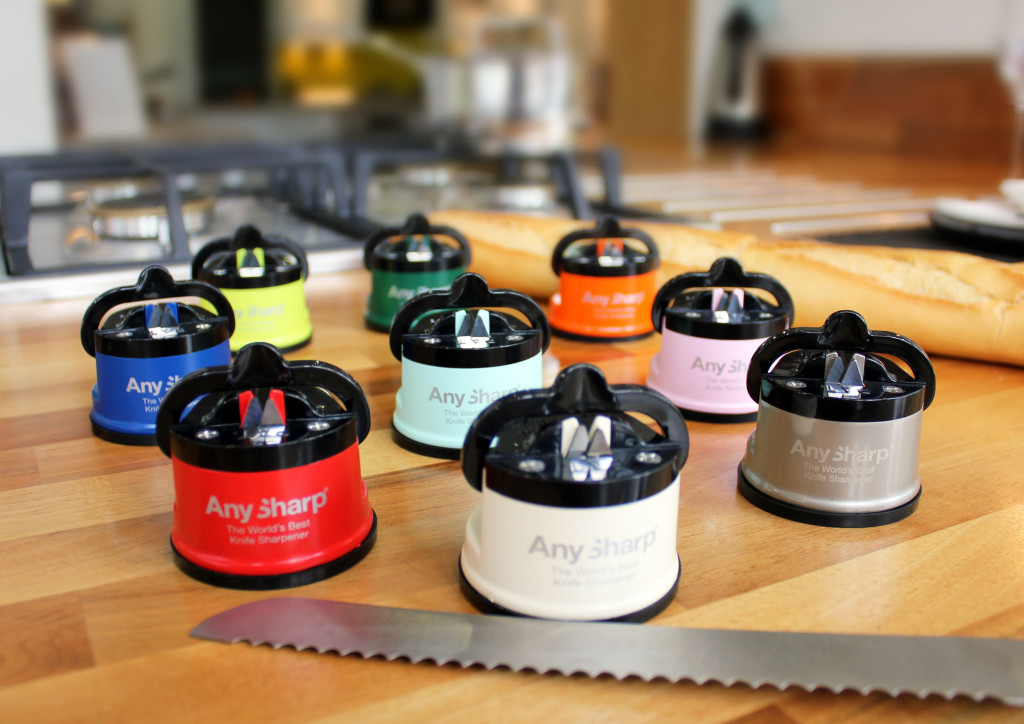 The AnySharp Metal Pro Sharpener offers:
8 beautiful colors: Pink Cream, Pistachio, Almond Cream, Royal Red, British Racing Green, Royal Blue, Orange Zest, Citrus Lime
Space-saving for even the tiniest of kitchens
Immediate results with only minimal pressure needed
Small, lightweight construction
Storage in drawers, cupboards, cabinets or toolboxes
Available for purchase at Amazon USA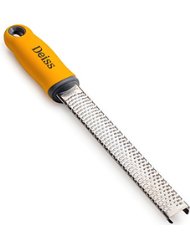 Deiss PRO Citrus Lemon Zester & Cheese Grater
COMFORTABLE TO USE & BUILT TO LAST ★ The Grater-Zester has a razor-sharp stainless steel blade that won't rust and a comfortable, non-slip handle. Its unique curved sides make it extremely rigid and allow you to apply more force when it's needed.
SAVE SPACE IN THE KITCHEN ★ Replace your bulky, unsafe, and hard-to-clean box grater or heavy electric food processor with a single Deiss Grater-Slicer. The metal grater's teeth won't clog up the way other graters do, so it's a snap to clean. Just pass it under running water.
IMPROVE YOUR COOKING ★ Amaze your friends with new, restaurant-like recipes. Add strong new flavours with freshly zested ingredients without any bitter pith taste. When using the grater with hard cheeses such as parmesan, you'll get a nice pile of cheese that melts almost instantly on hot pasta.
ZESTING & GRATING HAVE NEVER BEEN SO SIMPLE ★ Shear the hardest cheese into grated fluff using almost no pressure. Simply zip the cutter-knife across the rinds of oranges, lemons and limes. In seconds, you can have finely grated garlic or ginger or treat yourself to a favorite dessert topped with fluffy chocolate flakes.
LIFETIME WARRANTY ★ Deiss Kitchenware provides a lifetime warranty on all our products. Plus you'll get the BONUS – exclusive "Healthy Cooking Tips" ebook, valued at $9.95 – absolutely FREE!
Available for purchase at Amazon USA
Store and serve your favorite homemade guacamole with the Guac-Lock!
Guac-lock from Casabella.

Roast Perfect App from Certified Angus Beef ® brand download yours today and tell a friend!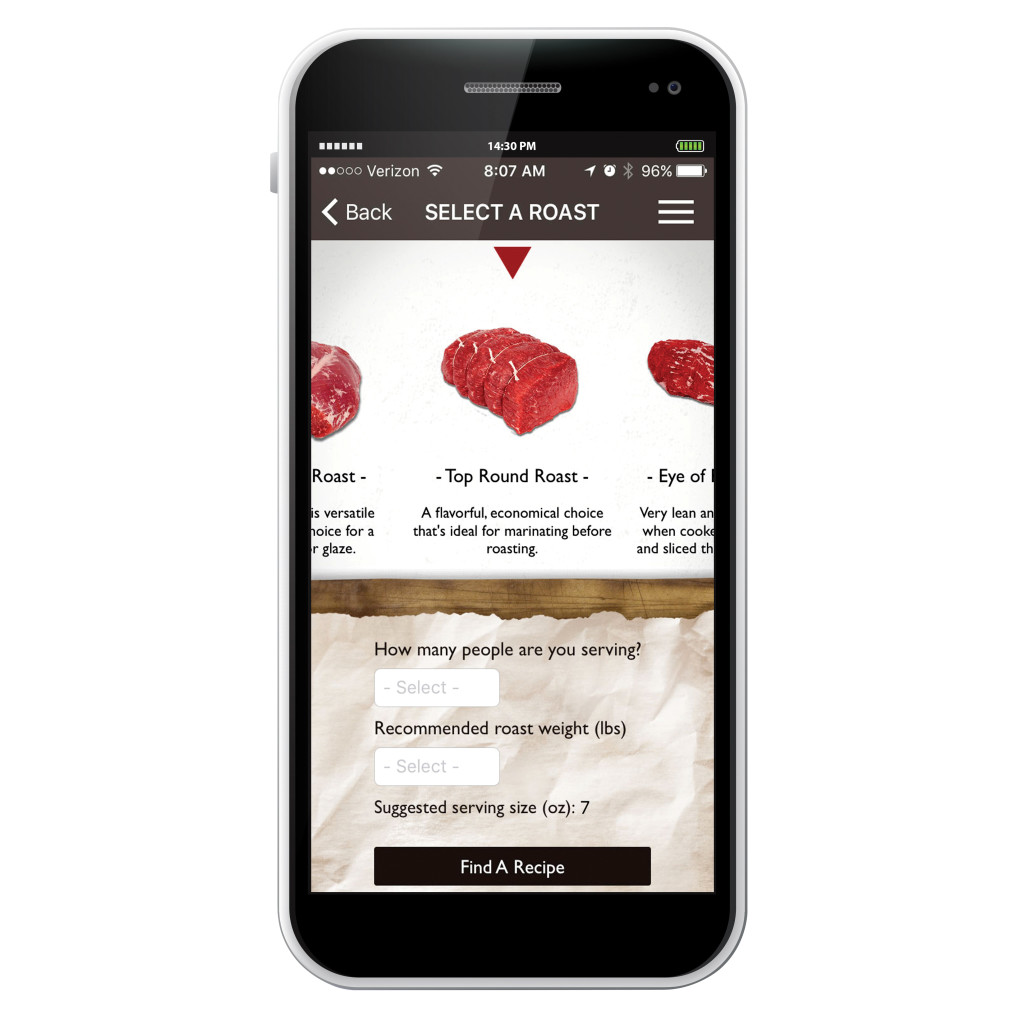 This app is a must for selecting, cooking and serving that perfect holiday roast. Available free at itunes and googleplay.