Almond Butter Cookies have a triple dose of almonds. You get almond butter, almond meal and almond extract, a true almond lovers treat!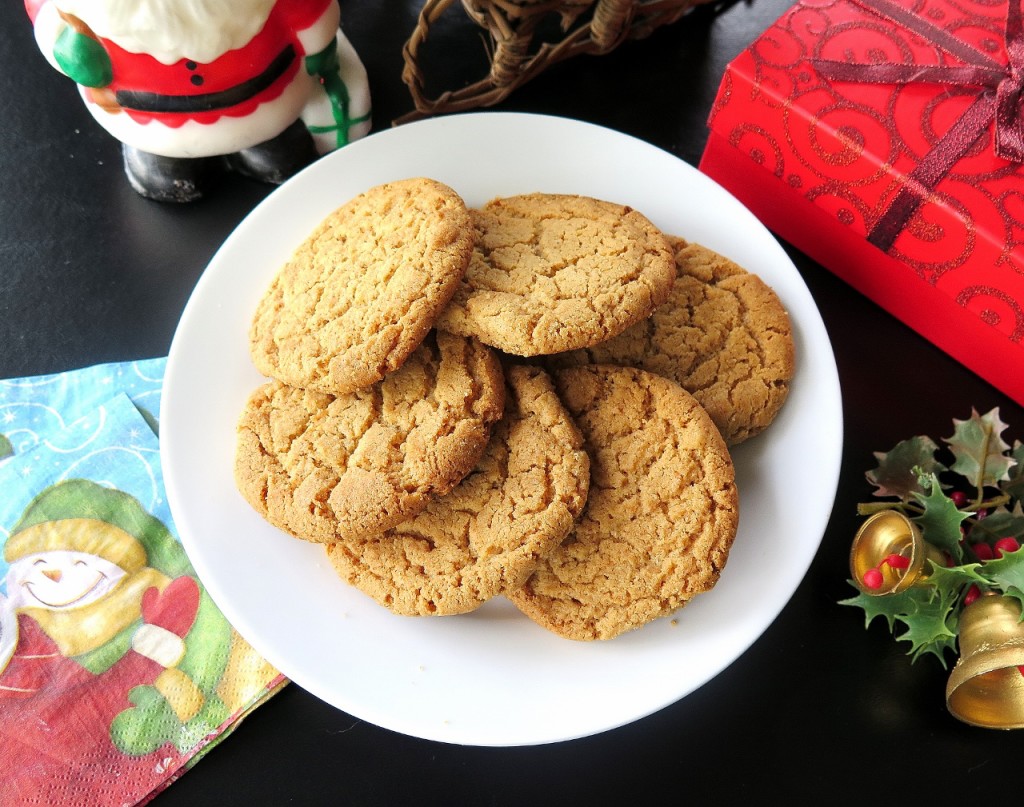 If you like peanut butter cookies you'll love a sweeter, tender cookie made with almond butter. almond butter can be substituted 1 for 1 with peanut butter.
Almond flour adds a lighter flour to the mix.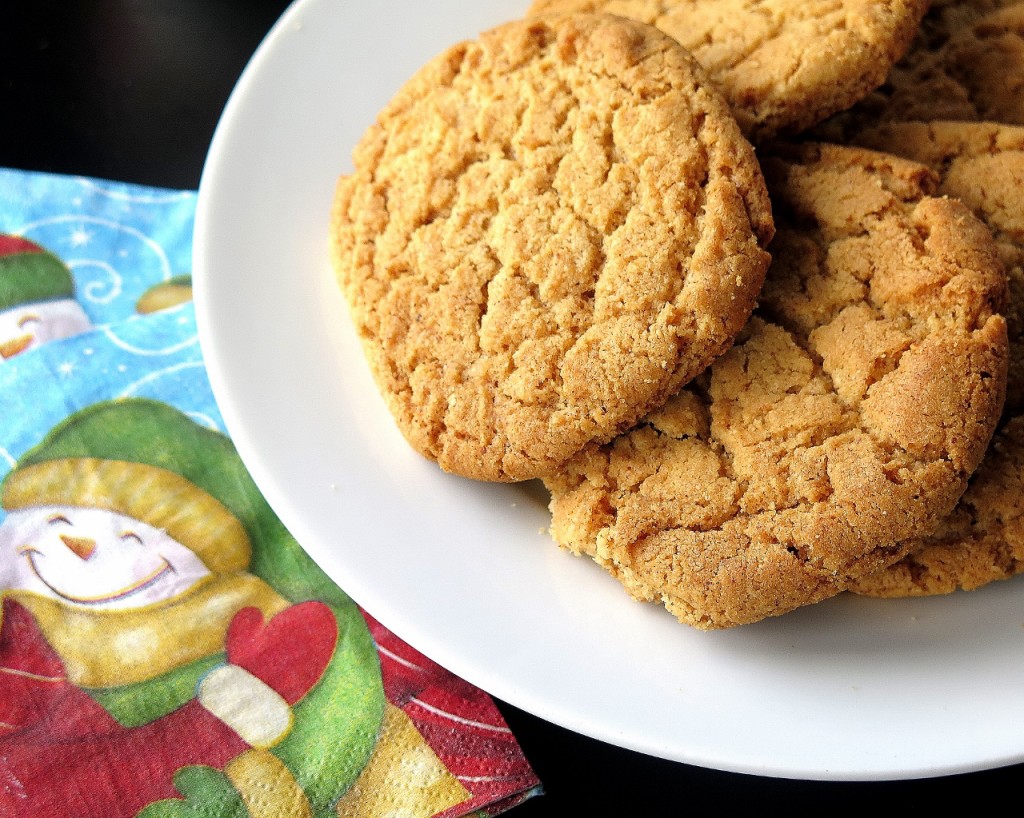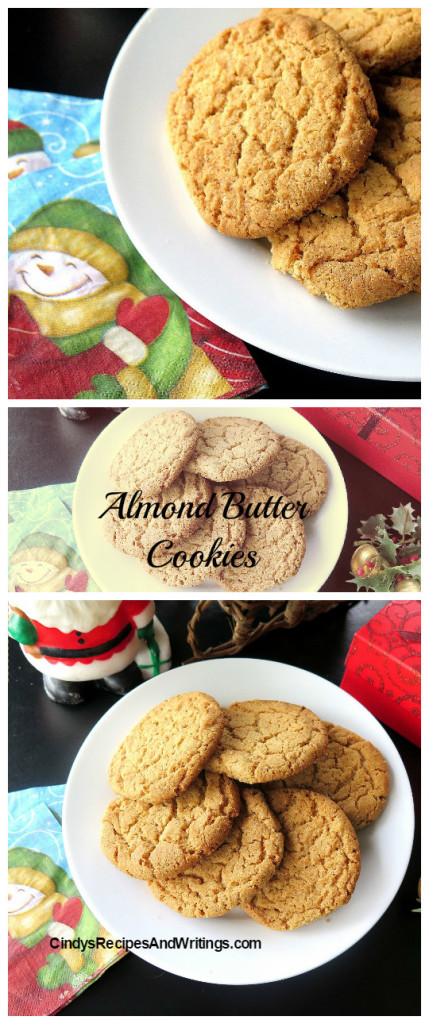 Almond Butter Cookies #ChristmasCookies
Ingredients
1/2 cup almond butter
1/4 cup butter softened
1/4 cup shortening
1/2 cup sugar
1/2 cup brown sugar
1/2 teaspoon baking soda
1/2 teaspoon baking powder
1 egg
1/2 teaspoon almond extract
1 cup flour
1/4 cup almond flour
Instructions
Beat butter, almond butter, shortening and sugars.
Add egg and almond extract.
In a separate bowl, whisk together flours, baking soda and baking powder.
Add dry mix to wet mixture. Blend into a soft dough. Chill dough about 1 hour.
Shape dough into 1 1/2-inch balls. Slightly flatten. Bake at 375 for 7 to 9 minutes until set and golden brown. Cool on rack.
http://www.cindysrecipesandwritings.com/almond-butter-cookies-christmascookies/
Enjoy these delicious cookies for day 8 of Our 12 Days of Cookies!
Almond Butter Cookies from Cindy's Recipes and Writings
Eggnog Hugs from Making the Most of Naptime
Hungarian Poppyseed Pinwheel Cookies from Palatable Pastime
Kourambiedes from A Day in the Life on the Farm
Melting Moments from Cooking With Carlee
Muddy Snowballs from Family Around the Table
Raspberry Coconut Cookies from Jolene's Recipe Journal