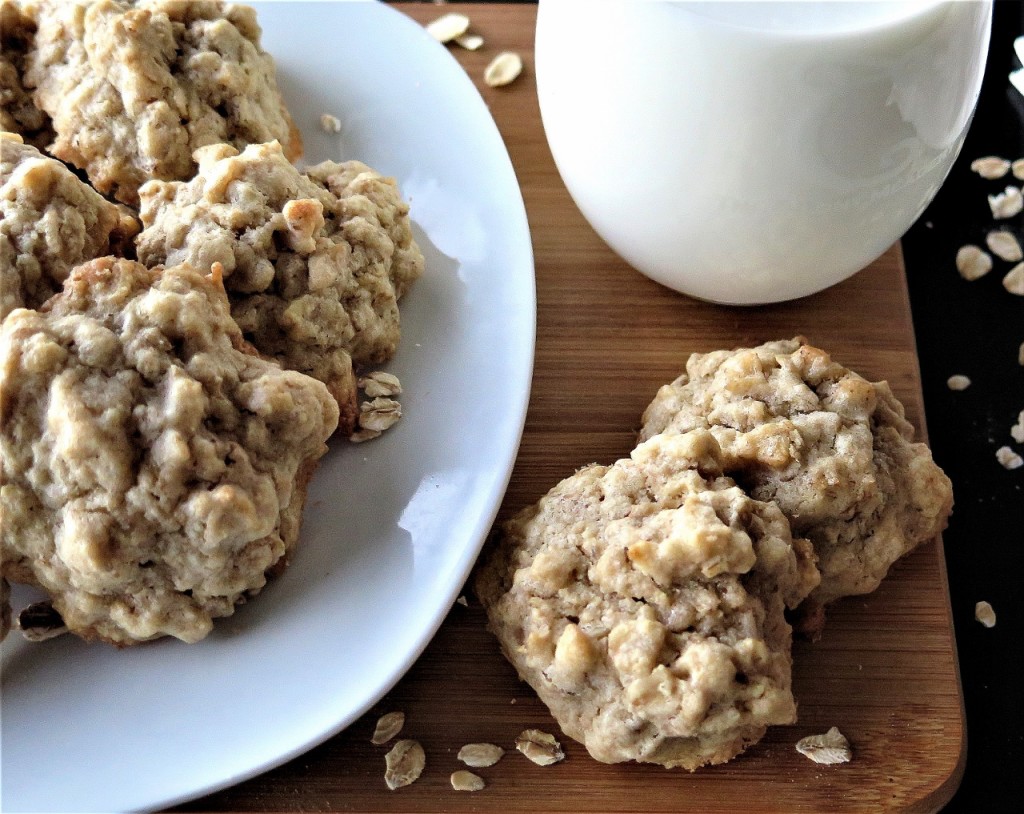 Almond Oatmeal Cookies. A healthier cookie to start your new year!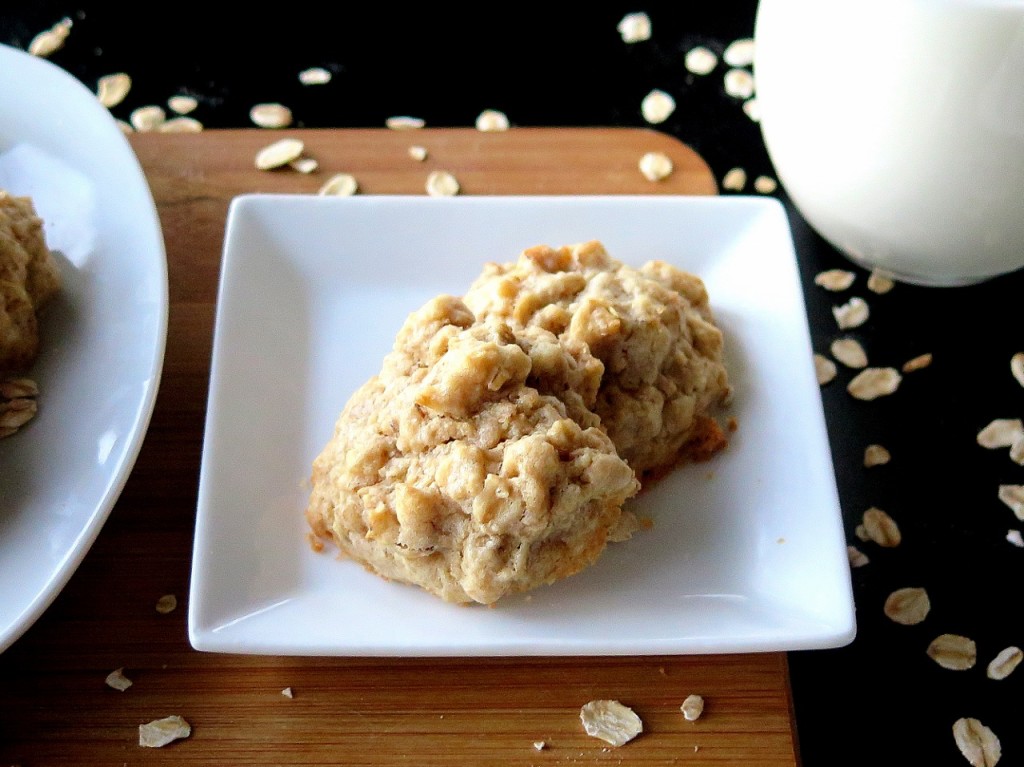 Welcome to another fun #FillTheCookieJar cookie party! This month we're sharing our healthier cookie recipes with you!
Thank you Cynthia Landrie from Feeding Big at http://FeedingBig.com for hosting this fun event! If you would like to join us, click on the cookie jar!
Oatmeal in itself is a good choice to add fiber and iron and vitamins A, B-6 and magnesium to your cookie. Substitute a bit of almond flour for some of the all purpose flour for more benefits.
Almond flour is nothing more than finely ground almonds. Almonds add more flavor, fiber, magnesium and vitamin E. I use Bob's Red Mill Almond Flour for it's smooth texture.
Win, win!
I really loved the texture of these Almond Oatmeal Cookies. Maple sugar makes these cookies a little chewy, soft but not crumbly. Almond extract adds extra almond flavor. I chose not to add almond pieces to the batter. Although chopped almonds in these cookies would be divine!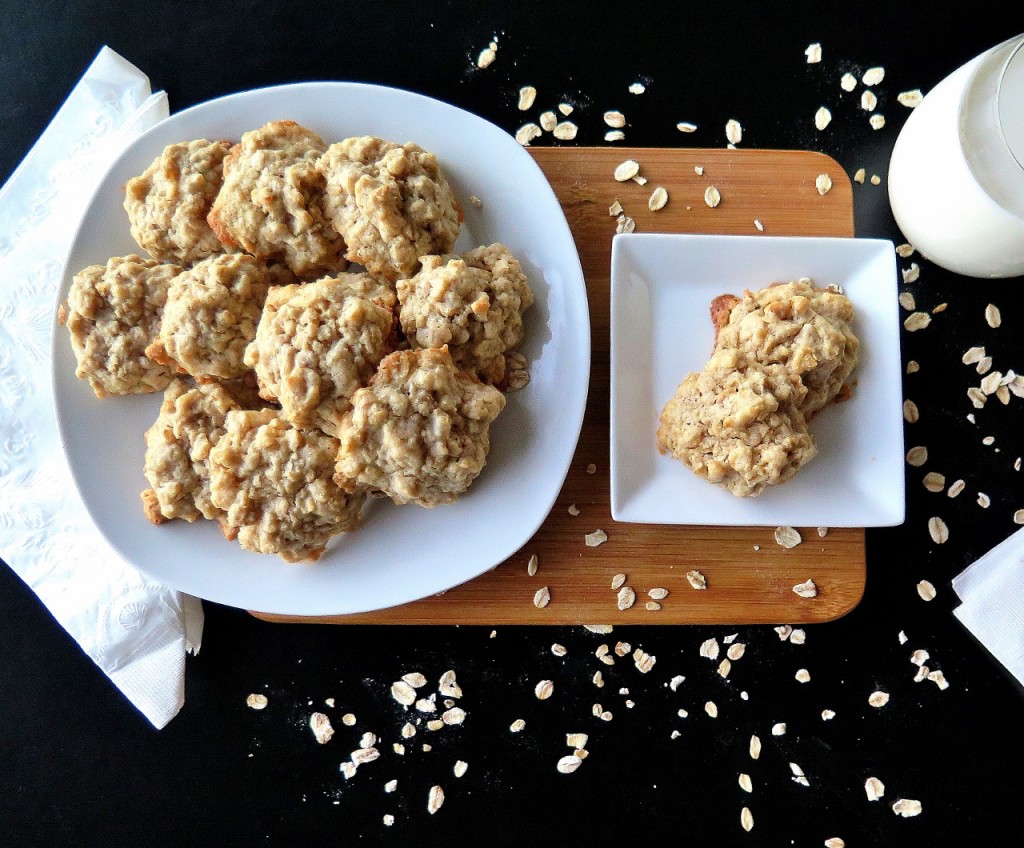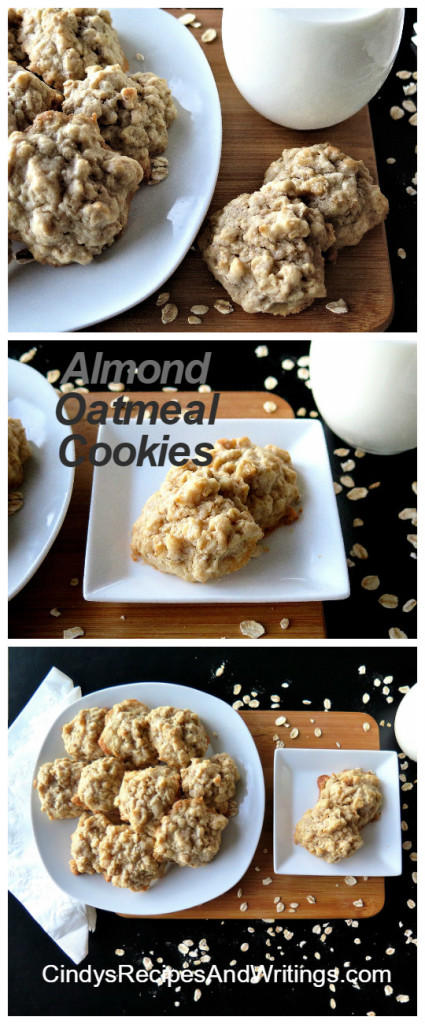 Ingredients
1/2 cup brown sugar
1/4 cup maple sugar (I use Royal Crown)
1/2 cup shortening or butter
1 egg
1/4 cup water
1/2 teaspoon almond extract
1/2 cup flour
1/2 cup almond flour (I use Bob's Red Mill)
3 cups oats, uncooked
Instructions
Cream together sugars and shortening. Add egg, water and almond extract.
In a separate bowl mix together flour, almond flour and oats. Stir into wet ingredients.
Drop by teaspoonfuls onto ungreased cookie sheet. Bake at 350 for about 12 minutes until set and golden brown.
http://www.cindysrecipesandwritings.com/almond-oatmeal-cookies-fillthecookiejar/