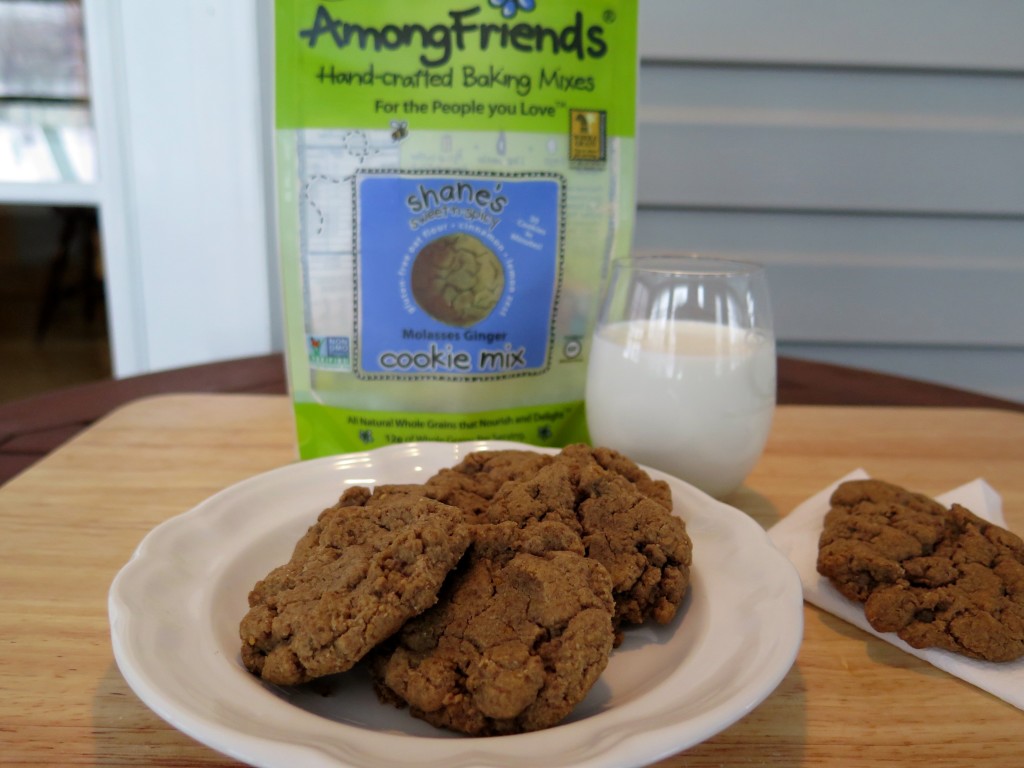 Among Friends, LLC, is the creation of two friends, Suzie Miller and Lizann Anderson.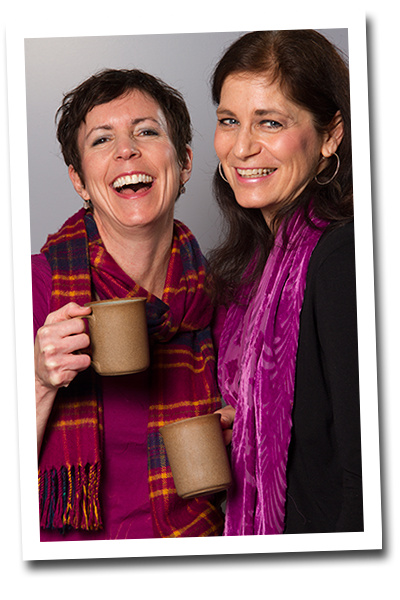 When these two set out to make a nutritious baking mix that also tastes good they also considered people with special diets.
For example, all their mixes start out vegan. This gives you the option to add egg and butter substitutes and still achieve a delicious treat.
Among Friends Baking Mixes are also non-GMO Project Verified. This means that the product has gone through an independent verification process and that all possible steps have been taken to eliminate genetically modified organisms.
Whole grain diets can also take heart, these mixes (using Shane's Molasses Ginger Cookie as my example) are certified by WholeGrainCouncil.org as containing 12 grams or more per serving.
I was particularly interested in sampling one of the gluten-free varieties. Often these mixes taste chalky, dry and flavorless.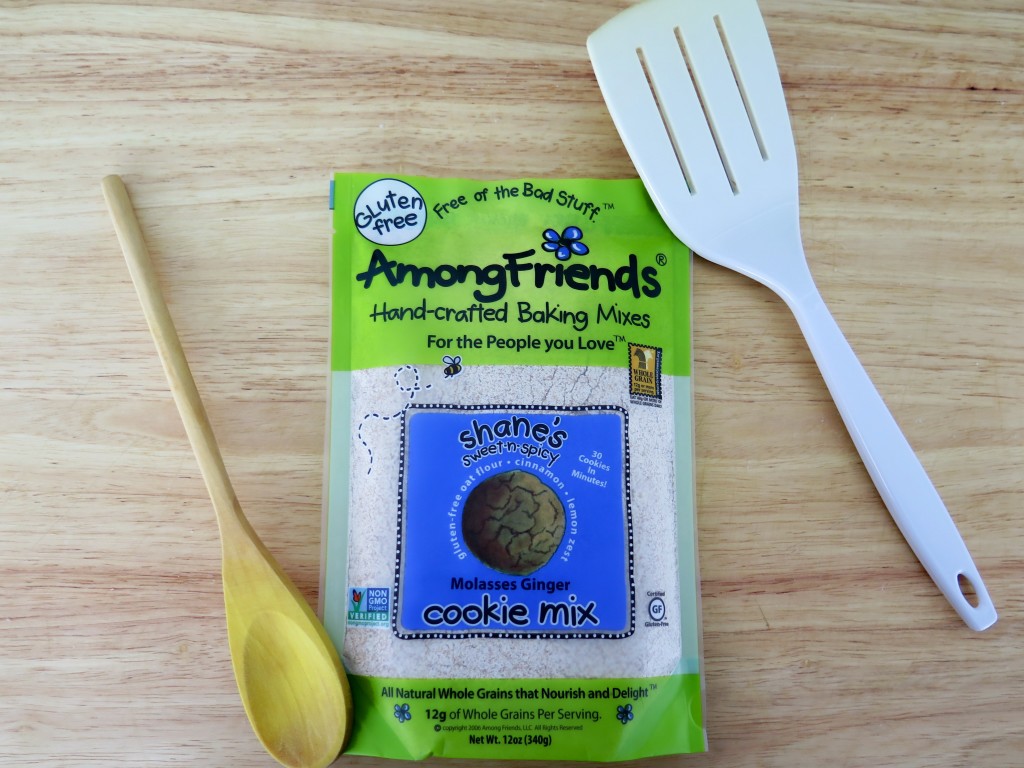 The gals sent me Shane's Sweet and Spicy Molasses Ginger Cookie Mix. According to the package, these cookies passed Lizann's middle child, Shane's aka the "supertaster" approval. So how could I not try them! 😉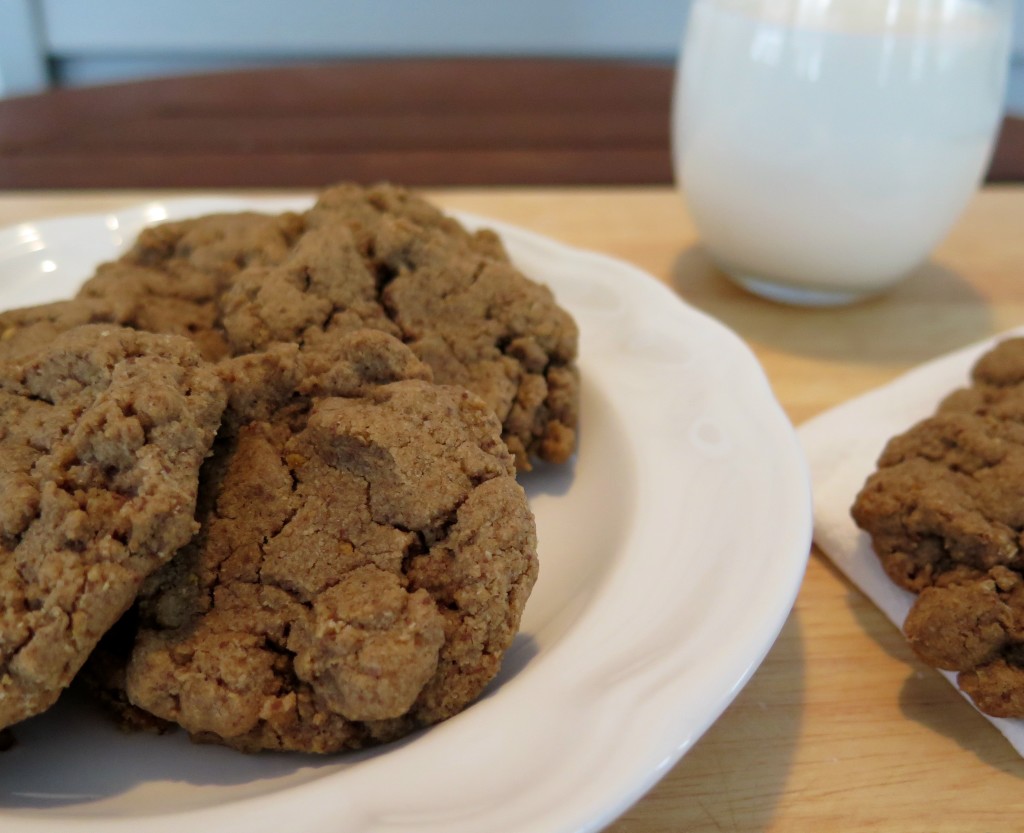 Here's the scoop:
These cookies pack a punch in ginger and lemon flavor. The oatmeal flour base comes through. It is a unique flavor. Good, but not what I expected in a molasses cookie.
Tip: I would allow these cookies to cool completely before handling.
Explore all the great baking mixes both traditional and gluten-free at AmongFriendsBakingMixes.com .
Follow them on Facebook at: https://www.facebook.com/amongfriendsbakingmixes .