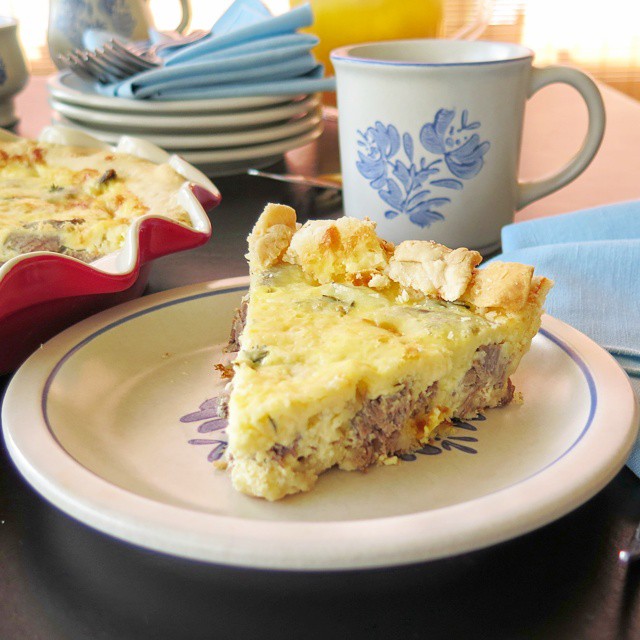 Beef and Cheese Quiche delivers a protein packed savory breakfast to start your day off right.
Rise and Shine with a Savory Breakfast
This month The Recipe ReDux challenged us to kick breakfast up a notch.
The trend of protein-packed breakfasts is catching on…and back-to-school time is looming. This month, show us new healthy takes on eating savory or dinner-inspired dishes for breakfast. Think egg burritos, beans and rice, or maybe even pasta?! This theme was inspired by Emily Ruth Weir.
This easy quiche recipe has 3 types of protein. Beef, cheese and eggs round out this breakfast with 27 grams of protein per serving.
I especially like the versatility of this recipe. You can use leftover beef roast or freshly prepared steak pieces. I used half and half instead of cream but milk or part milk will work as well.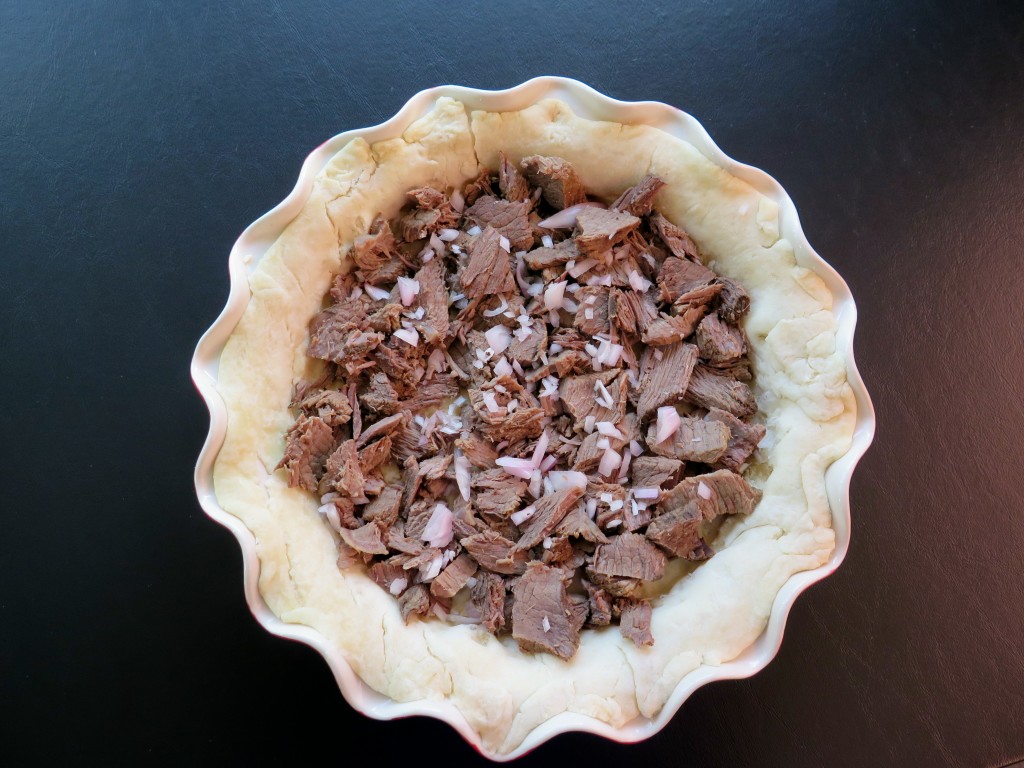 Grating your own cheese for this dish is the way to go. Many packaged shredded cheese contain agents to keep the cheese from clumping. Unfortunately these additives hinders the melting process. I like my quiche smooth and creamy. I bet you do too.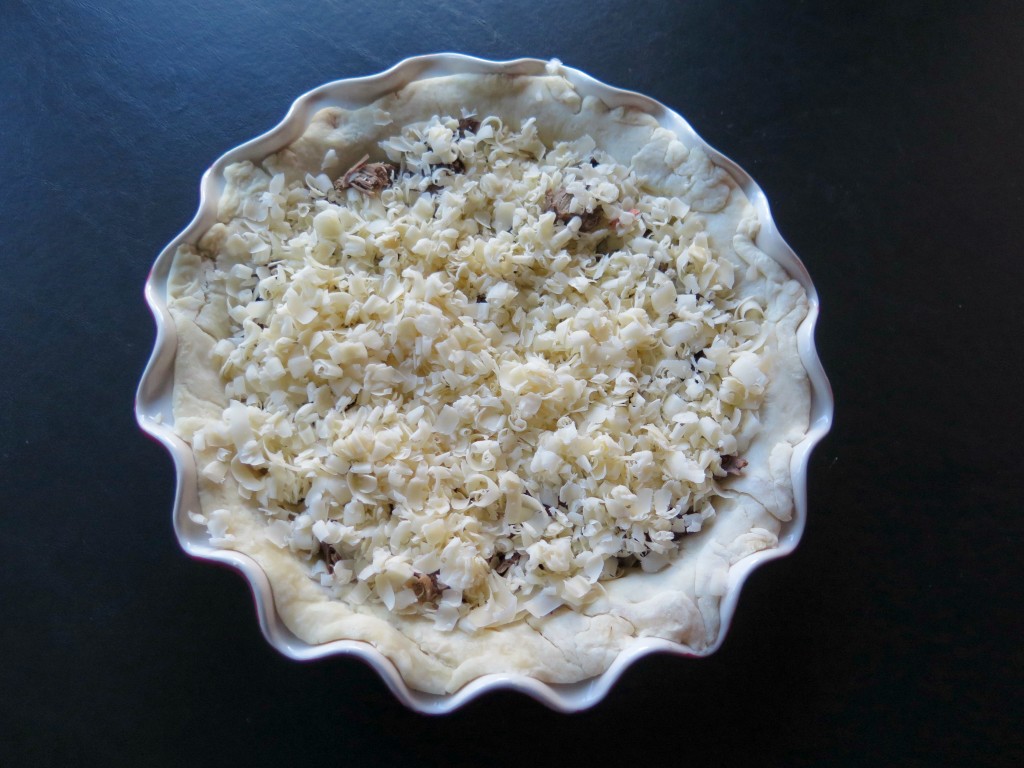 Minced shallots and a bit of thyme brings out the wonderful umami taste of beef.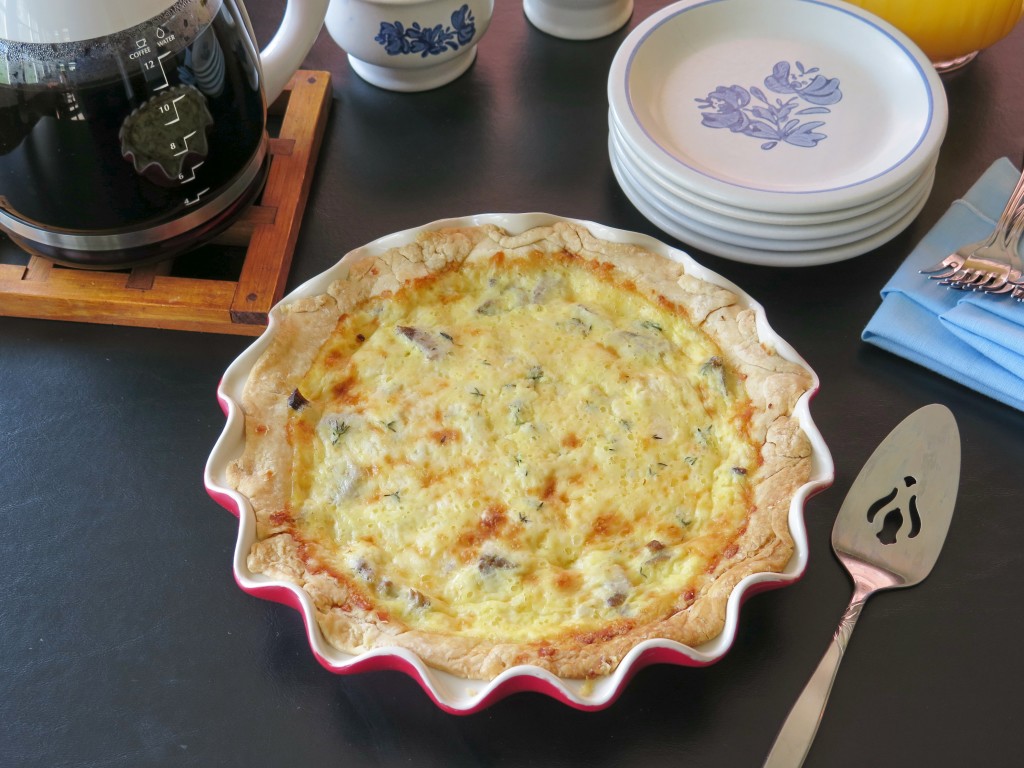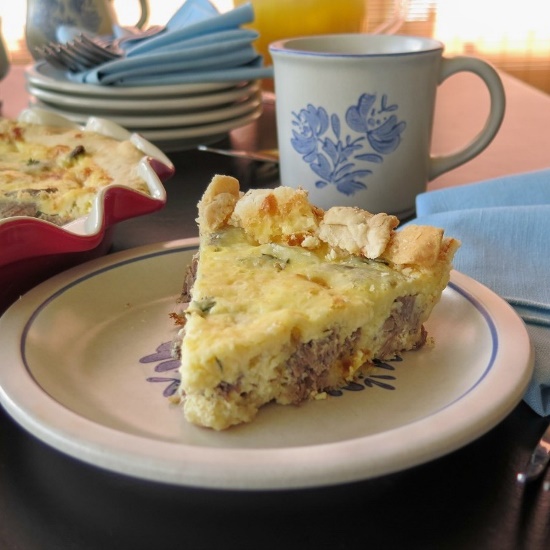 Leftover quiche can be reheated and served as lunch, part of dinner or next day breakfast!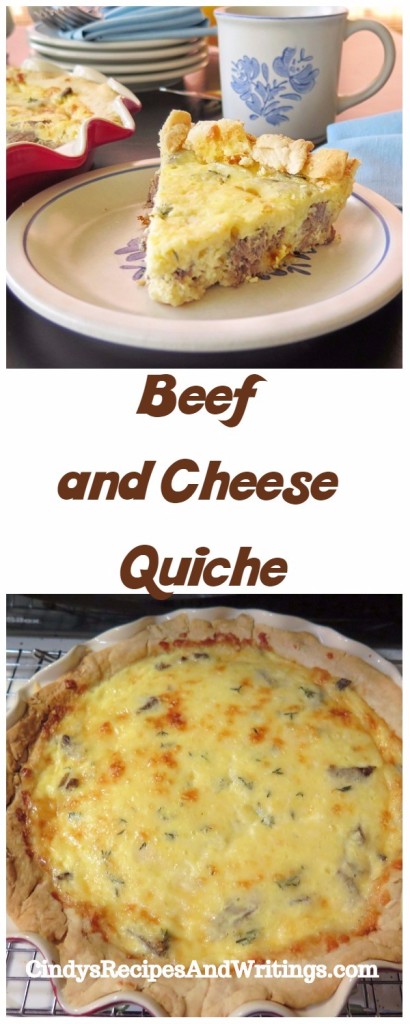 Ingredients
1 pie crust, homemade or purchased
12 ounces shredded cooked beef
8 ounces cheese shredded (cheddar, Swiss or gruyere)
4 eggs
1 cup half and half
1 medium shallot, finely chopped
1 Tablespoon fresh thyme plus sprigs for garnish
Instructions
Preheat oven to 450 degrees. Place shell in pie pan. Cover edges with foil. Place a sheet of foil inside and add pie weights. Bake 5 minutes remove foil keep edges covered and bake an additional 5 minutes.
Add beef and shallots. Sprinkle with cheese.
In a separate bowl, whisk together eggs, half and half and thyme. Pour over beef and cheese.
Bake on center rack for about 25 minutes until golden brown and eggs are almost set.
Remove and allow to set 10 minutes before cutting. Residual heat will finish cooking the eggs.
http://www.cindysrecipesandwritings.com/beef-cheese-quiche-thereciperedux/
More about the Recipe ReDux.


As the first and only recipe challenge founded by registered dietitians, The Recipe ReDux is focused on taking delicious dishes, keeping them delicious, but making them better for you. Dietitians Regan Jones (of ReganMillerJones, Inc.), Serena Ball and Deanna Segrave-Daly (both of Teaspoon Communications) founded the group on the belief that healthier eating should always taste delicious. As the Latin term "redux" means to revisit or reinvent, we are reinventing the idea of healthy eating with a taste-first approach. We aim to inspire the food lover in every healthy eater and inspire the healthy eater in every food lover.
Enjoy these great savory breakfast ideas from The Recipe ReDux!