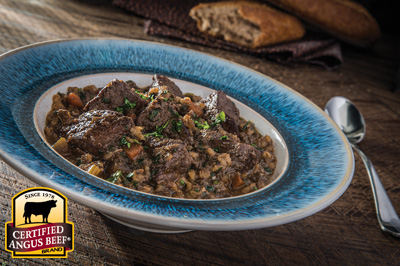 For best results use Certified Angus Beef ® brand
Soup season is my favorite time of year! I love to braise a roast or beef cubes in a savory beef stock with a bit of wine, mirepoix and simple seasonings. A base like this can turn into beef and cabbage, beef noodle soup or one of my go to meals, a hearty beef stew.
Beef Stew with Barley is one of my must have dinner soups. Big steamy bowls of tender beef, mushrooms, carrots, barley and more in a rich beefy broth. A real chill chaser.
My mouth waters just thinking about it! That says a lot because I wasn't always a big beef eater.
My Mom always cooked her roasts until the meat resembled something more like jerky. Not very appetizing.
I blamed the cooking method for my lack of enthusiasm about beef. Actually it wasn't the method. It was the beef. Once I tried Certified Angus Beef ® brand things changed.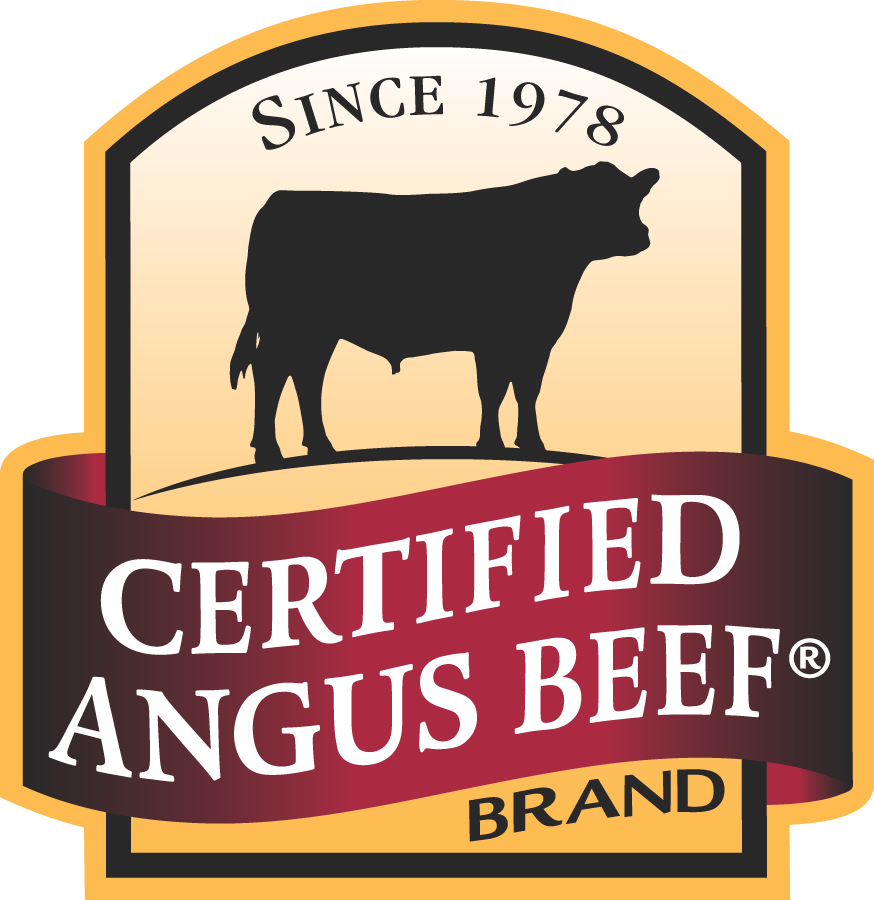 I only buy Certified Angus Beef ® brand steaks and roasts. Weis Markets always has a great selection of Certified Angus Beef ® brand.
Try this Beef Stew with Barley recipe from the Certified Angus Beef ® brand Kitchen. I'm certain it will soon become one of your favorites too!
Beef Stew with Barley #bestbeef
Ingredients
2 1/2 pounds Certified Angus Beef ® sirloin tip, cut into 1 1/2-in. chunks
1 pound crimini or button mushrooms, cleaned
2 cups fresh spinach, rough chopped
3 cloves garlic, minced
1 tablespoon tomato paste
1 teaspoon thyme
1 teaspoon oregano
1/4 teaspoon or large pinch of kosher salt
2 tablespoons olive oil, divided
1 large onion, diced
1 large carrot, diced
1 stalk celery, diced
1 1/2 cups (or half a bottle) pinot noir
3 cups low sodium beef stock
1 large bay leaf
1/2 cup quick cooking barley
1/2 cup flat leaf parsley, chopped
Instructions
Preheat oven to 450°F.
Add mushrooms, spinach, garlic, tomato paste, thyme and oregano to food processor. Pulse lightly until vegetables are roughly diced and mixture comes together.
Pat cubed meat with a paper towel to absorb excess moisture; this helps beef brown when seared. Season beef with salt. In large Dutch oven or pot on medium-high heat, add one tbsp. olive oil. Working in batches so as not to crowd the pot, brown beef a few minutes on each side. With slotted spoon, remove browned beef and reserve.
Add remaining olive oil to Dutch oven, and then the diced onion, carrots and celery. Sauté for 5 minutes. Turn heat down to medium and add mushroom mixture, mixing well with wooden spoon. Place meat back in pan; then add the wine and stock (liquid should cover meat and vegetables). Add bay leaf, cover pot and place in lower part of the oven. Cook for 40 minutes.
While beef is stewing, add barley and 2 cups water to a medium pot. Bring barley and water to a boil; lower heat and simmer 10 minutes or until tender. Strain any excess liquid.
After 40 minutes, remove pot from oven and stir cooked barley into stew. Return pot to oven so stew can continue to cook 10 more minutes, or if time permits, up to an hour. The longer stew cooks, the more tender the beef will become.
Serve stew in a shallow bowl and garnish with freshly chopped parsley.
Notes
Reprinted with permission from Certified Angus Beef ® Brand. Original recipe can be found HERE
http://www.cindysrecipesandwritings.com/beef-stew-barley-bestbeef/
Find more delicious beef recipes, beef cooking tips and nutrition information visit Certified Angus Beef® Brand website!
Or follow them on social media: Facebook | Instagram | Pinterest | Twitter.
Join the conversation with other beef and recipe enthusiasts, and get great tips and tricks in the Certified Angus Beef ® Kitchen Facebook group.
Food for Thought…Which beef soups and stews are your go to meals? Does your family prefer their beef soups with pasta, rice, grains or all veggies? I'd love to hear your thoughts in a comment below!
This post is sponsored by the Certified Angus Beef® brand in conjunction with a social media campaign through Sunday Supper LLC. All opinions are my own.