Beefy Au Gratin Potato Skins serve as appetizers or part of your holiday party meal. Bites of steak, twice baked potatoes and a creamy cheese sauce.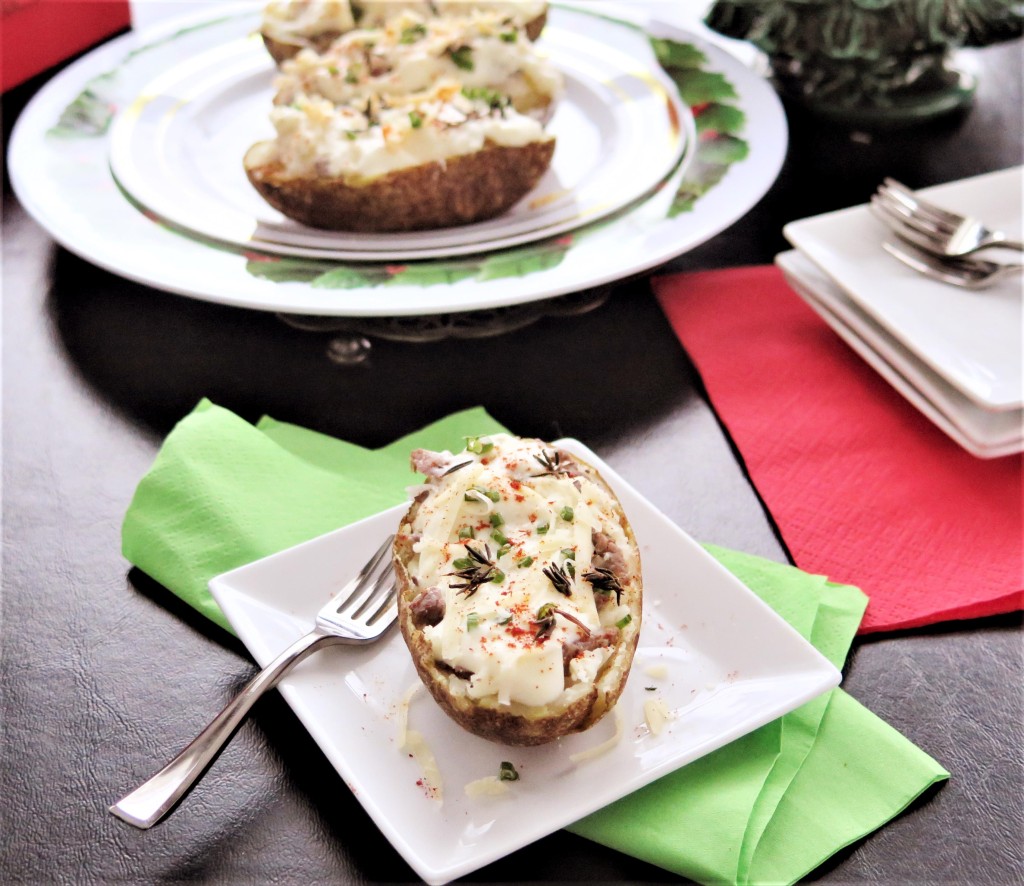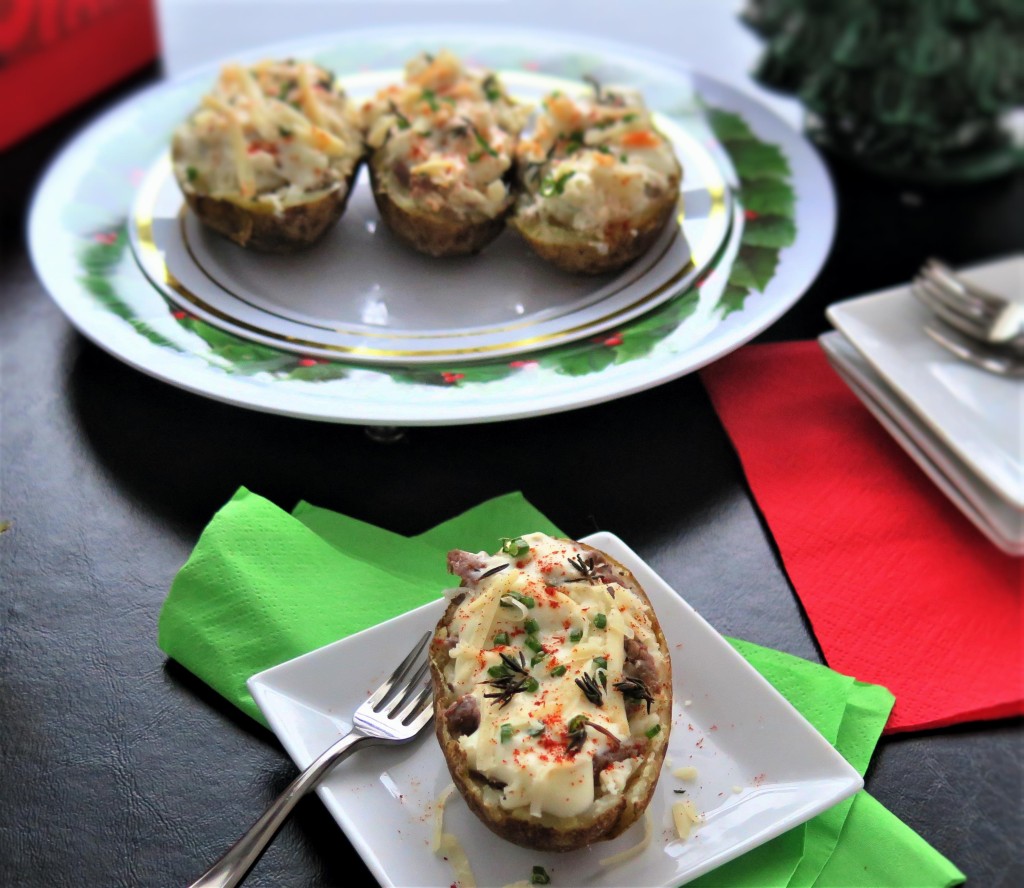 This week Sunday Supper reminds us that the holidays can be super chaotic! We all need all the tips and tricks we can get; like make ahead dinner party recipes. With some planning and a few make ahead recipes anyone can survive the holiday season.
Planning ahead is a must these days. I know for me it seems like all my time is scheduled. I make my guy's meal a day ahead so he has a hot meal before he leaves for work.
Being in the business, so to speak, I know how important it is to make ahead as much party food as possible. It's so nice to be prepared.
Beefy Au Gratin Potato Skins can be served for game night or an elegant dinner party. Picking the size of the potato lets you decide how best to serve them.
Tapas or small plates dinners would use a smaller potato. These skins could be the main event dinner offering just as easily.
I use Certified Angus Beef ® brand sirloin steak for best results. Shredded Certified Angus Beef ® brand roast beef works as well.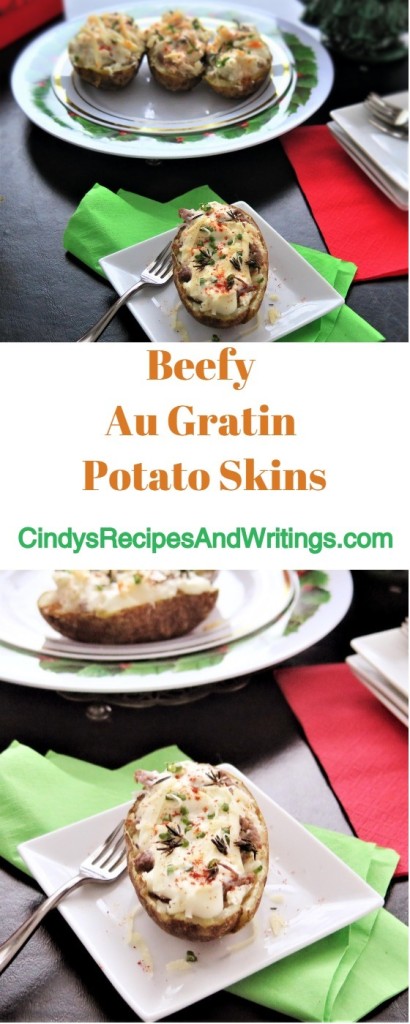 You can make these ahead and simply reheat in your oven!
Beefy Au Gratin Potato Skins
Ingredients
1 cup shredded beef (I use Certified Angus Beef ® brand)
5 small russet potatoes (I use Idaho® Potatoes)
2 tablespoons margarine
1 tablespoon Kosher salt
1/2 cup sour cream

sauce

1 cup half and half
1 tablespoon cornstarch
1/4 teaspoon dry mustard
1/2 teaspoon fresh thyme leaves
1/2 cup shredded sharp cheddar (I use Cabot's Seriously Sharp)
salt and pepper to taste

garnish

1/4 cup diced chives
1 sprig thyme leaves
1 teaspoon smoked paprika
Instructions
Preheat oven to 350. Coat potatoes with margarine and sprinkle with kosher salt. Wrap in foil. Bake until soft in center, about an hour.
Cut in half and scoop out most of the potato leaving about 1/4-inch inside shell.
Mix the scooped potato with sour cream and beef. Refill shells.

sauce

Whisk together half and half, cornstarch, thyme, mustard, salt and pepper. Bring to a boil over medium heat, whisking constantly until thickened. Remove from heat and stir in cheese.
Pour sauce on top stuffed potatoes. Garnish with chives, thyme leaves and paprika.
http://www.cindysrecipesandwritings.com/beefy-au-gratin-potato-skins-sundaysupper/
Make Ahead Dinner Party Recipes #SundaySupper
Ahead of Schedule Starters
Earlier the Better Entrees
Prepared Ahead Postre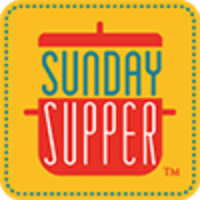 The Sunday Supper Movement is committed to bringing our readers delicious recipes that encourage them to gather and eat together around the family table. Search for your favorite ingredients on our Sunday Supper website. Also check out the Sunday Supper Pinterest boards for plenty more ideas and inspiration.