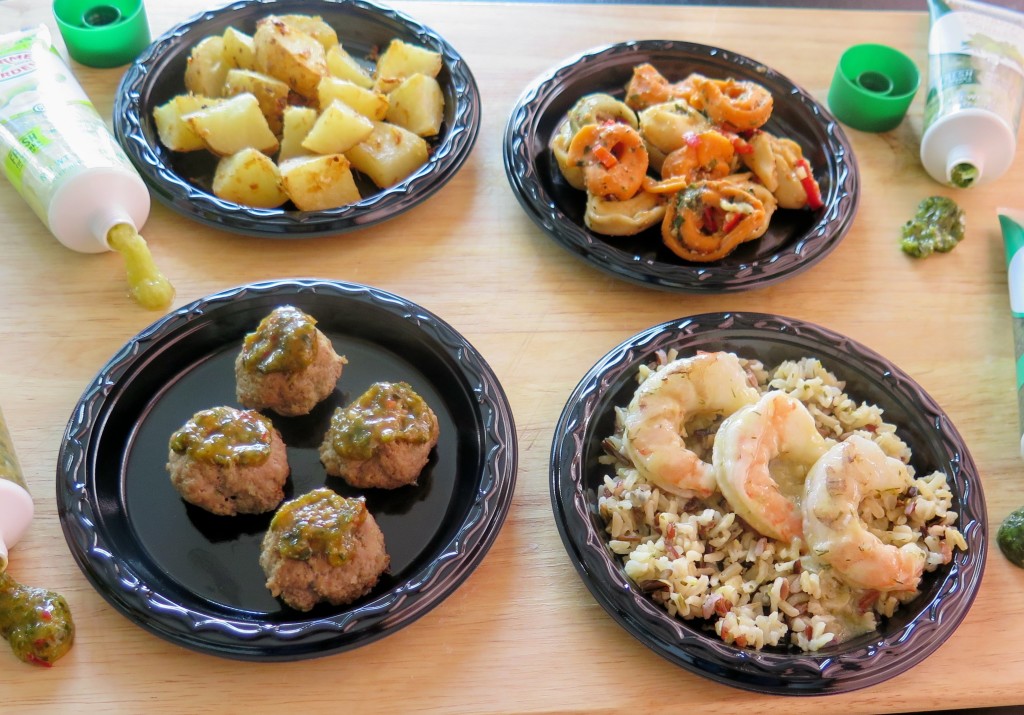 How would this herb assortment look in your kitchen? Pretty tasty, right? Yes herb lovers are drooling everywhere.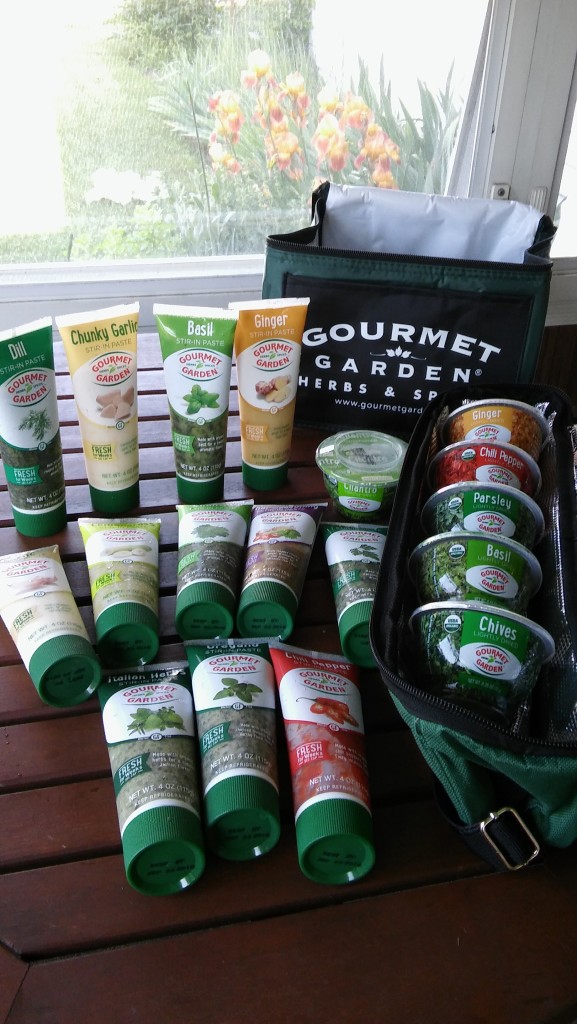 I was given a collection of Gourmet Garden Herb products to try and a set to give away. All opinions are my own.
I love having fresh tasting herbs at my fingertips. Sometimes a herb garden isn't a practical solution. Growing some herbs at home can be out of the question. Ginger and lemongrass take extra care.
A few years ago I fell in love with Gourmet Garden herb pastes and fresh dried herbs. These easy-to-use tubes and resealable containers keep the product fresh for up to month. If it lasts that long!
Gourmet Garden also does a great job with blending herbs in perfect proportions for you.
Their Thai Seasoning blend offers a balance of cilantro, ginger, lemongrass, chili pepper and more that can be used alone or mixed with standard Thai seasonings including soy, fish sauce and coconut milk.
Get ready to elevate your recipes with true Italian flavor. Gourmet Garden Italian Herbs blends oregano, parsley, thyme and rosemary and more into an easy to use paste. Use it in pasta dishes, soups, spread on bread and more.
Did I mention that Gourmet Garden Herb products are ORGANIC! That means that Gourmet Garden uses certified herbs and spices from the best producers available.
Enjoy these tasty ideas for using Gourmet Garden herb pastes and fresh dried herbs to kick up everyday favorites to the next level.
Thai Turkey Meatballs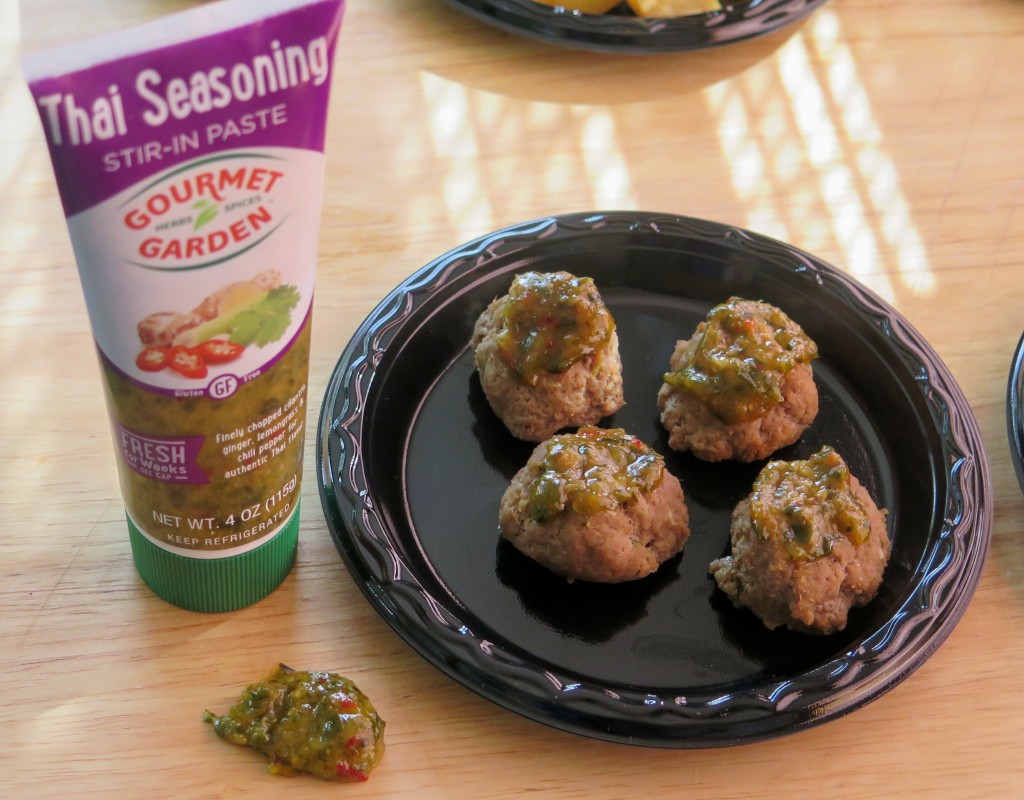 Mix a tablespoon of Gourmet Garden Thai Seasoning into 1/2 pound of ground turkey or other ground meat. Form loose mini meatballs and brown in a skillet. Finish off in the oven. Top with a sauce made from Gourmet Garden Thai Seasoning and soy sauce.
Lemon Dill Shrimp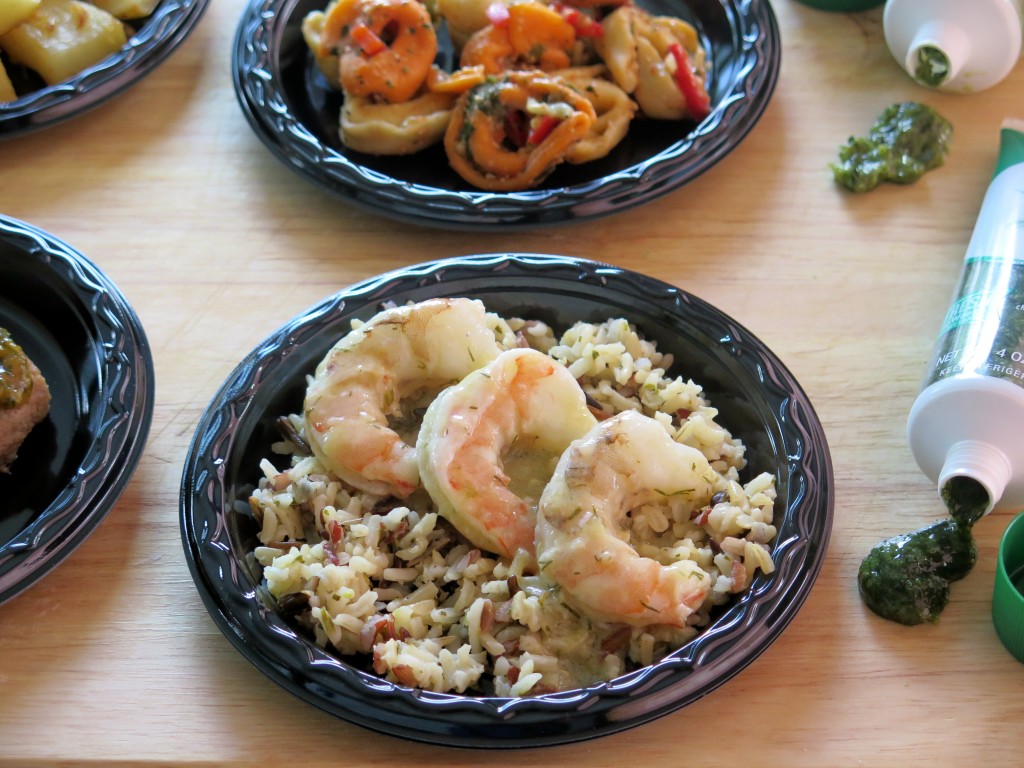 Lemon and dill are a perfect match. Use Gourmet Garden Dill with lemon juice and olive oil to create a delicious marinade for shrimp or even a sauce for your favorite fish.
Lemongrass Ginger Potatoes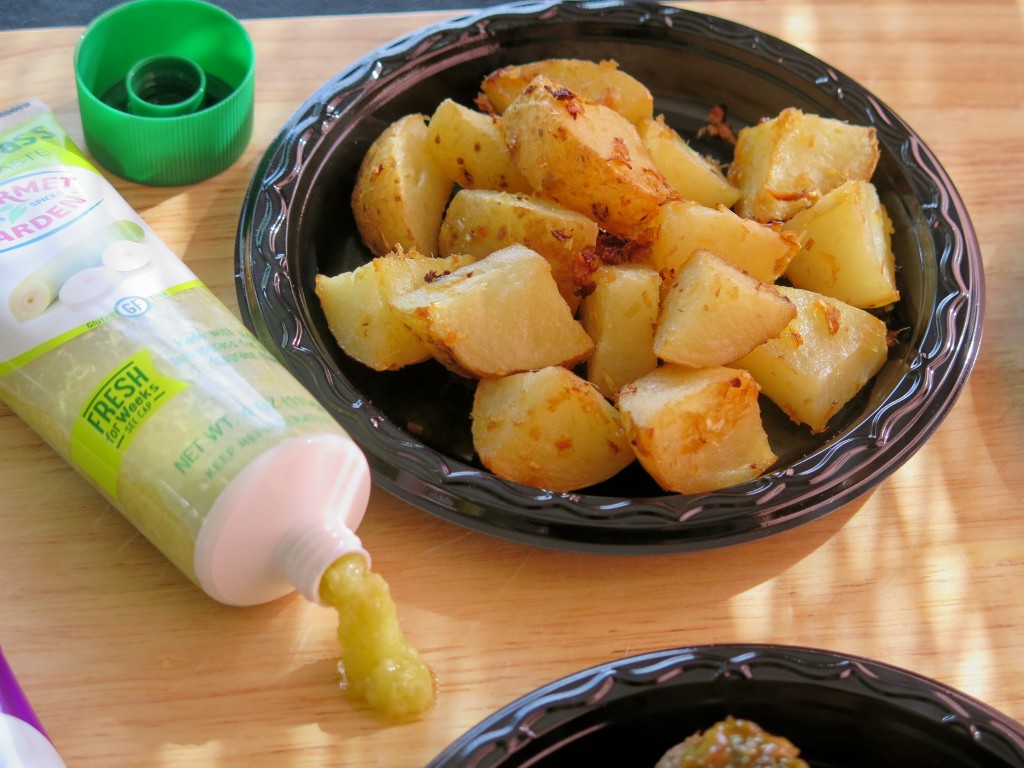 Coat yukon gold, red or white potatoes Gourmet Garden Lemongrass, Fresh Dried Ginger and olive oil for a zesty side dish.
Italian Tortellini Salad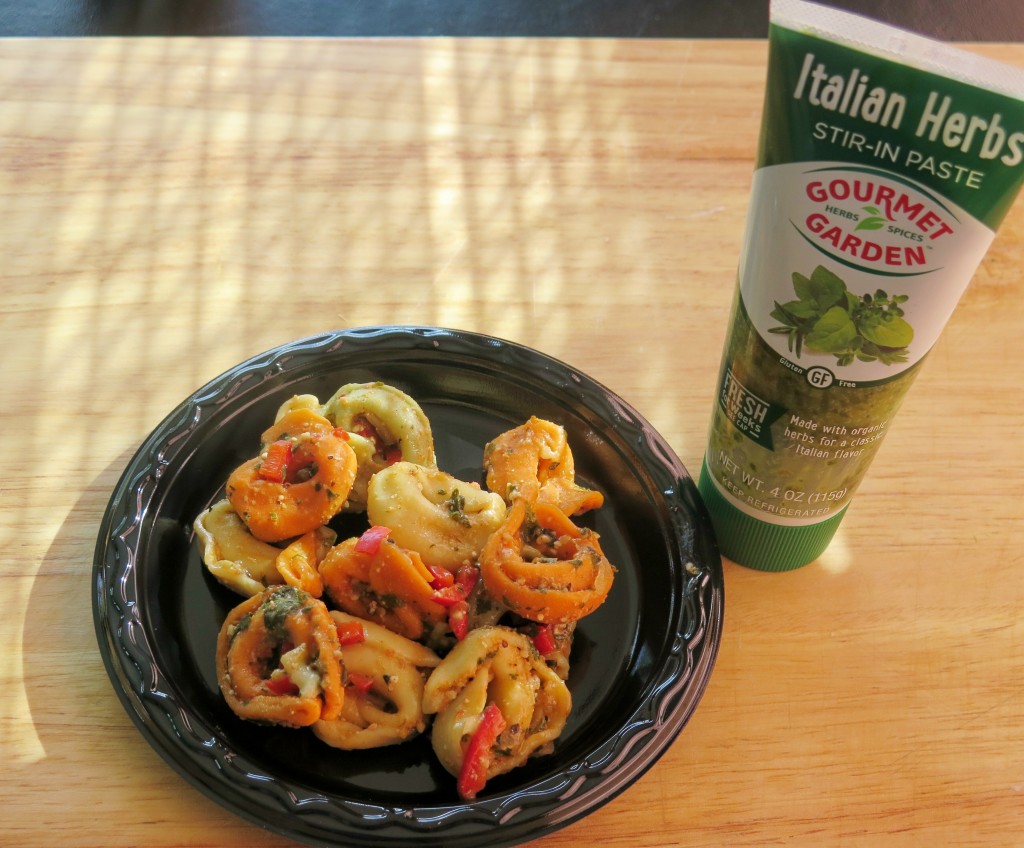 Let's not forget about cold dishes. Add Gourmet Garden Italian Herb blend to tortellini, chopped red peppers, Parmesan cheese, oil and vinegar for a great addition to any picnic.
Did you notice the rice? Yes, you guessed it. You can create dozens of new rice dishes with a just squeeze or sprinkle of Gourmet Garden herbs.
Here is the best part. Enter to win your own set of Gourmet Garden herbs today! Comment in the Rafflecopter below with what you will create with Gourmet Garden!
a Rafflecopter giveaway