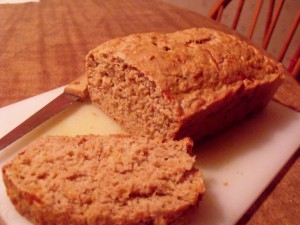 It was fun taking part in WonderMill's Grain Mill Wagon Challenge! WonderMill provided me with a home mill that grinds nutrient-rich grains, beans and legumes into powdery soft flour!
The Challenge: provide 5 recipes using fresh milled flour from the WonderMill.
Number 5 is Cheddar Beer Bread ! This hearty bread goes well with thick soups or chili.
Stop by HERE and try out this recipe and hundreds more!
See you there!
I was compensated for taking the WonderMill Grain Mill Wagon Challenge.