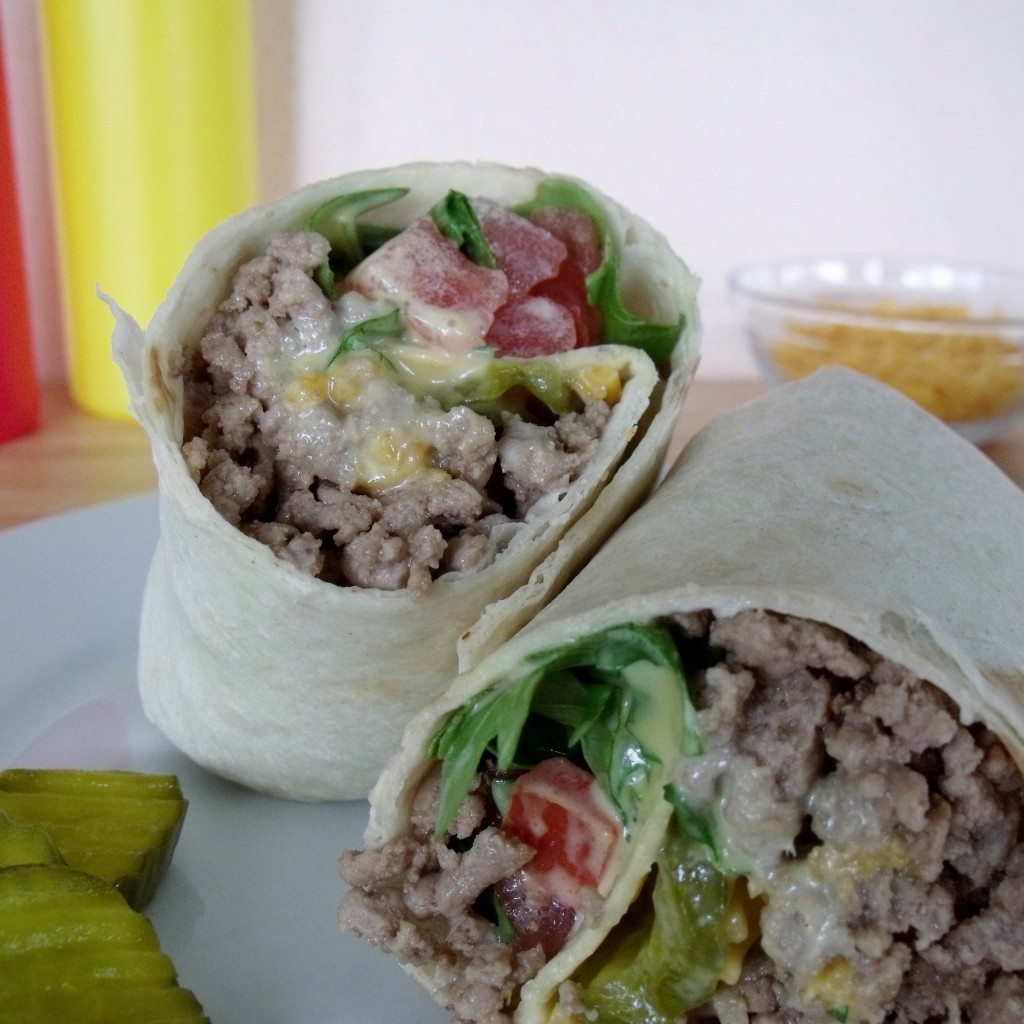 April's theme for Sunday Supper Movement is stuff, roll and wrap. We also offer 30 minute or less ideas for each Weekday Supper recipe.
I have the pleasure of submitting a second post for a Weekday Supper. Funny thing is that this wrap was my first choice and I passed on it for the Turkey Rachel.
So its back, submitted for your approval. A cheeseburger wrap is more of a flavor combination than a recipe. Try these combos or add your favorites inside!
I decided to use lean ground turkey for the meat. Regular ground beef can be greasy or too juicy and gum up a good wrap. The turkey worked out perfectly. Not too dry nor soggy.
I like shredded cheddar sprinkled on but sliced cheese works as well.
Sometimes we go the traditional cheeseburger wrap route. Ground beef, American cheese, lettuce, tomato, pickles and ketchup and mustard.
Today I used ground turkey and cheddar combo and added arugula, tomatoes and honey mustard dressing. Oh yes and lots of bread and butter pickles!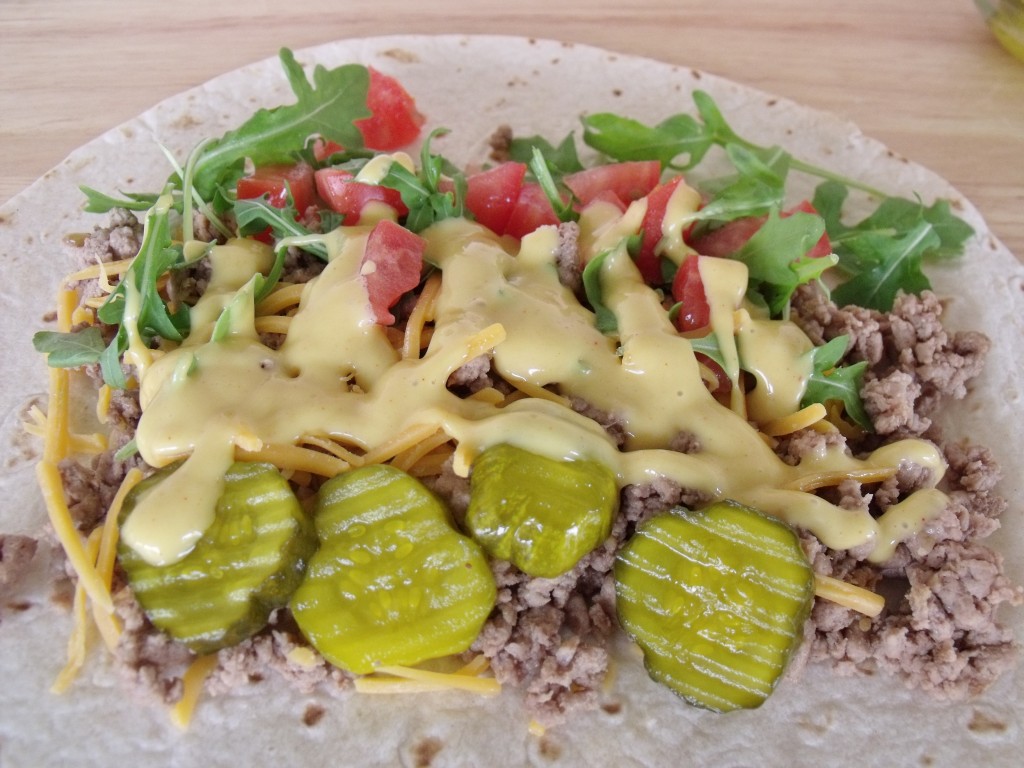 We devoured our wraps in no time!
Stop by these Sunday Supper Contributor's blogs for more great, quick Weeknight Supper ideas!
Monday – Cheeseburger Wraps by Cindy's Recipes and Writings
Tuesday – Spicy Black Bean Wraps by The Dinner-Mom
Wednesday – Skinny Chicken & Veggie Stir Fry by Momma's Meals
Thursday – Gluten Free Chicken Salsa Bowl by Gluten Free Crumbley
Friday – Honey-Mustard Chicken and Arugula Wraps by girlichef
Visit our #WeekdaySupper Pinterest board for wonderful weekday menu suggestions all month long!