I was given samples by Rodelle as part of #Choctoberfest 2017. I received no further compensation. All opinions are my own.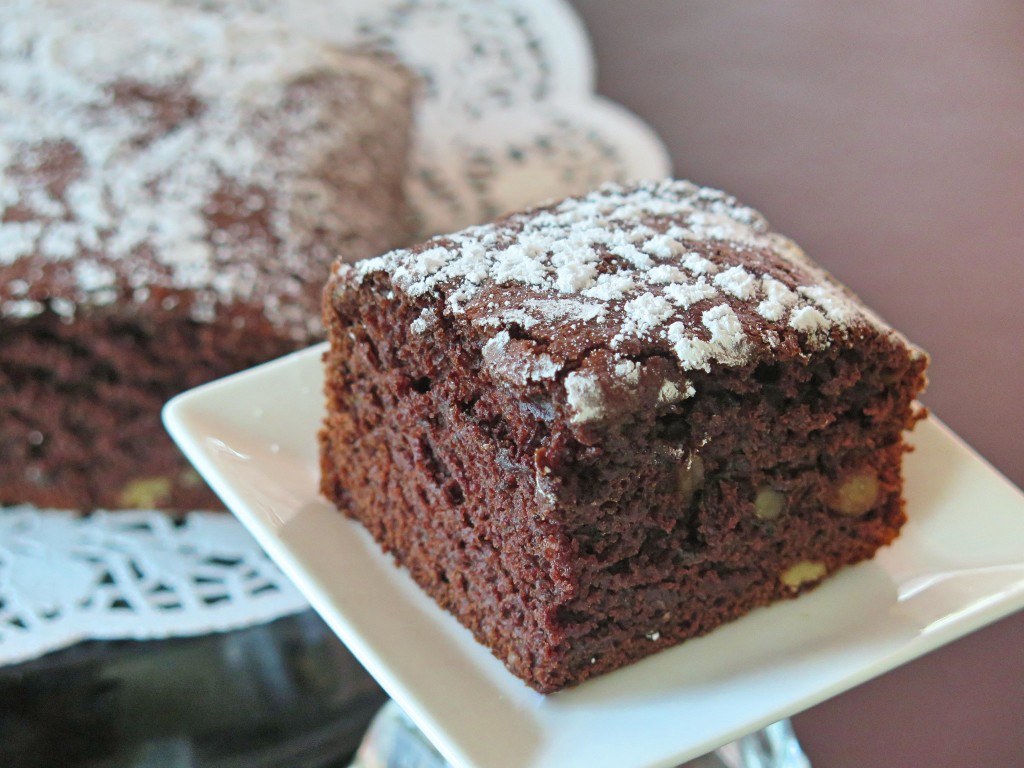 Chocolate Applesauce Cake turns dark cocoa and applesauce into a moist, tender chocolate lover's treat!
Welcome to Day 4 of #Choctoberfest 2017! Over 70 bloggers join together to bring you a week of great chocolate recipes! Thanks to our gracious hosts at The PinterTest Kitchen for making #Choctoberfest possible!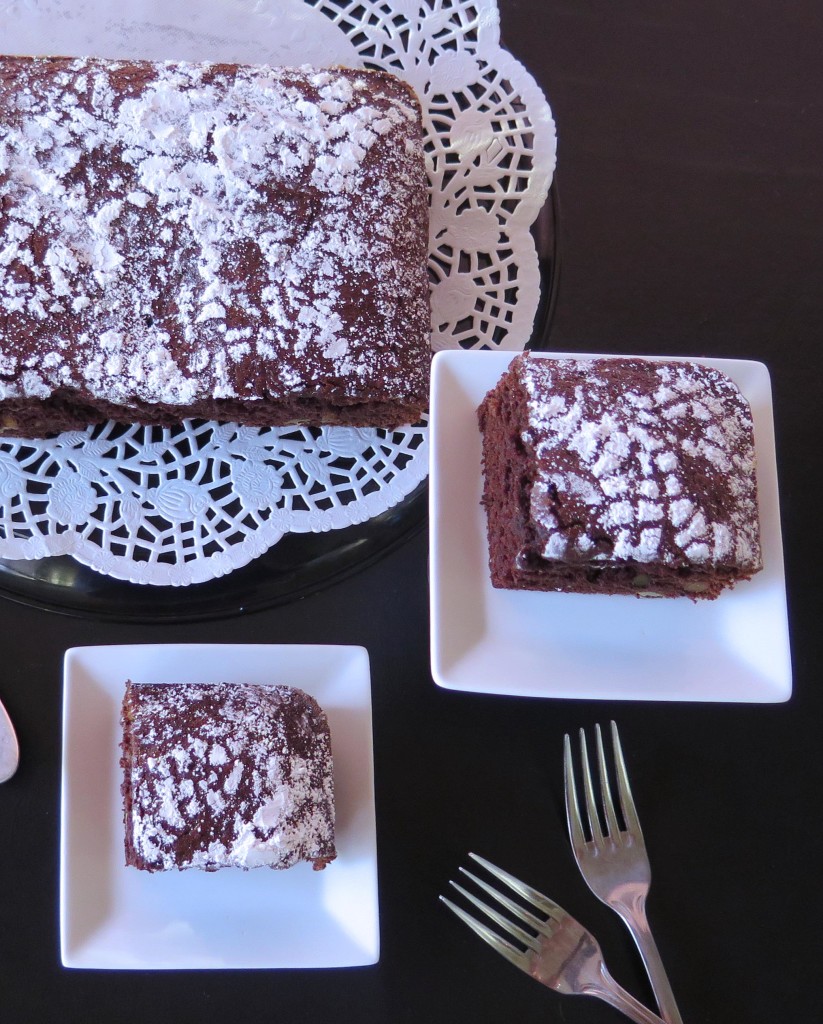 Learn more about #Choctoberfest and our sponsors, Imperial Sugar, Barlean's,The PinterTest Kitchen here. Enter the giveaway below!
Chocolate cake doesn't last very long around here. So I wanted to bring a bit of fall into the picture. Applesauce, cinnamon, clove, and allspice in the batter to be exact!
Food fact –> Did you know that you can substitute applesauce for part of the fat in a recipe? Use it place of egg or oil. 😉
Now that I had the idea for a chocolate applesauce cake, I needed a quality cocoa. That's where Rodelle came in.
Rodelle Gourmet Baking Cocoa is Dutch-processed which provides a much more consistent product, richer flavor and deeper color than natural cocoa. Dutch processed also improves the solubility of cocoa powder in beverages. By alkalizing the cocoa, we are reducing some of the sourness and bitterness of cocoa powder.
In addition to a great flavor, Rodelle's Gourmet Baking Cocoa has health benefits:
· Antioxidants
· Dietary Fiber
· Calcium
· Vitamins like magnesium, potassium, and iron
· Naturally cholesterol free
· Kosher, gluten-free and non-GMO
Rodelle's Gourmet Baking Cocoa contains one of the highest levels of cocoa butter on the market, ensuring superior chocolate flavor. From rich hot cocoa to fudgey brownies, Rodelle Gourmet Baking Cocoa makes a difference you can taste. More product information is available Here. Check out their Organic Dutch-Processed Baking Cocoa here.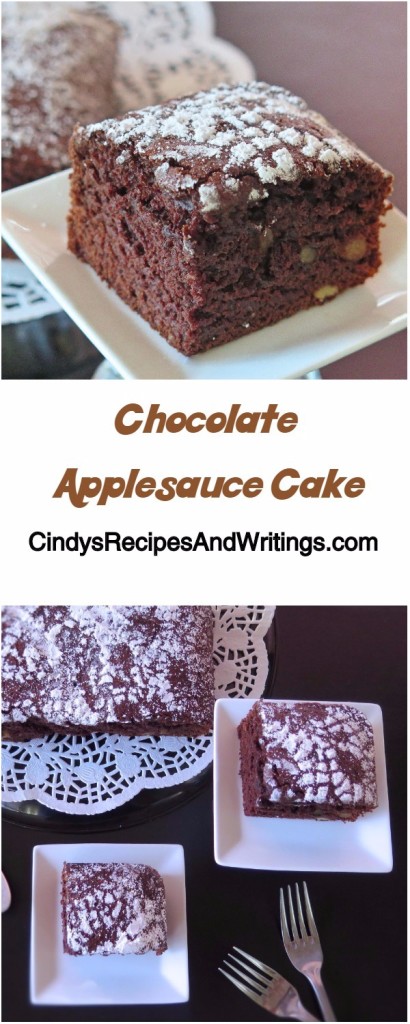 Chocolate Applesauce Cake
Ingredients
1/3 cup shortening
1 1/3 cups sugar (I use Imperial Sugar)
1 egg
1 cup applesauce
1 1/3 cups flour
1/3 cup cocoa (I used Rodelle)
1 teaspoon baking soda
1 teaspoon salt
1/2 teaspoon cinnamon
1/4 teaspoon clove
1/4 teaspoon allspice
1/3 cup buttermilk
1/2 cup chopped walnuts
Instructions
Cream together shortening and sugar. Add egg and applesauce. Mix.
In a separate bowl, whisk together flour, cocoa, baking soda and spices.
Alternate adding flour /spices and buttermilk to the creamed mix.
Stir in walnuts.
Bake in a 8x8-inch pan at 350 until inserted toothpick comes out clean. About 40 to 50 minutes.
Cool completely then dust with powdered sugar if desired.
http://www.cindysrecipesandwritings.com/chocolate-applesauce-cake-choctoberfest-ad-giveaway/
Enter the Giveaway!
Enjoy these great recipes and chocolaty ideas from #Choctoberfest 2017!