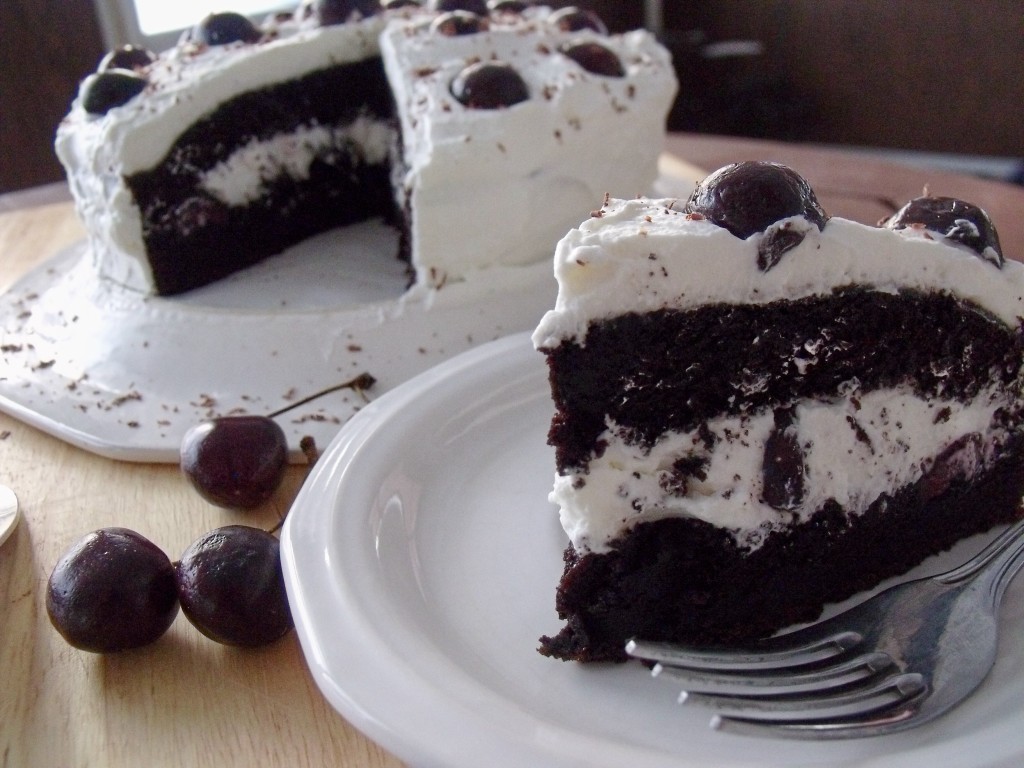 Black cherry anything tastes so good but paired with chocolate and cola and its unstoppable! Get ready to take your taste buds to Flavortown for this month's Behind The Curtain Dessert Challenge! Sheryl from The Lady Behind the Curtain had us partner cherry and cola.
The first thing I thought to make was a slightly different version of Black Forest Cake. Instead of Kirsch or rum I'd use cola. It worked!

I baked the cake a day ahead and soaked the cherries overnight.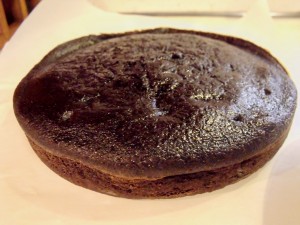 The cake cuts much better completely cold.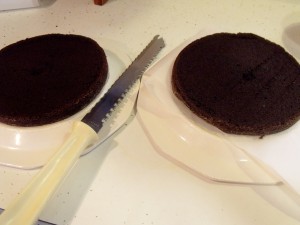 Brush on the cold syrup and let it soak in.  These cherries soaked up a bit of cola from the syrup and also gave back some cherry flavor.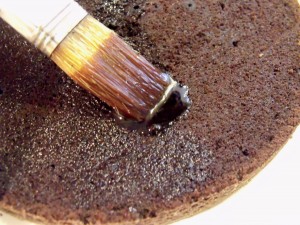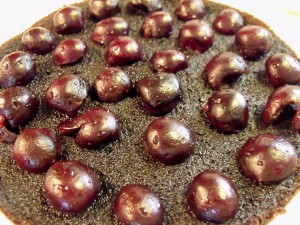 Arrange cherries and cover with whipped cream. Stack on the other half.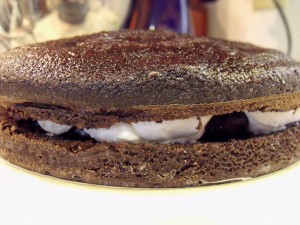 Whipped cream as frosting pushes this cake over the top. Delicious!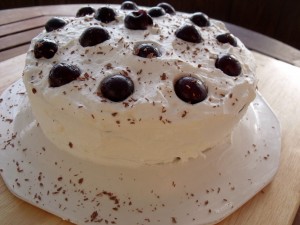 This chocolate cherry and cola cake didn't last long around my house. Maybe you have a little more willpower than I do!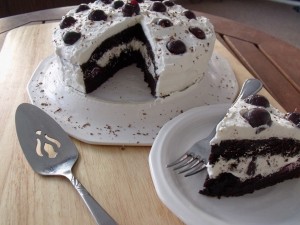 Chocolate, Black Cherry and Cola Cake #DessertChallenge
Ingredients
cake
1 cup sugar
1 cup flour
⅓ cup dark cocoa
½ teaspoon baking soda
½ teaspoon baking powder
1 egg, slightly beaten
¼ cup cola
¼ water
½ cup milk
¼ vegetable oil
2 teaspoons vanilla
whipped cream
2 cups heavy cream
¾ cup powdered sugar
1 teaspoon vanilla
Filling
2 cups black cherries, halved
2 cups cola
½ cup sugar
Instructions
cake
Place all the cake ingredients in a bowl. Mix on medium speed for 3 minutes. This incorporates air and makes the cake lighter.
Pour batter into a greased and floured 8-inch cake pan.
Bake at 350 for about 25 minutes and an inserted toothpick comes out clean.
Cool slightly on wire rack before removing from pan then finish cooling cake on rack.
Chill cake overnight.
Filling
Bring cola and sugar to a boil and continue cooking until mixture begins to thicken.
Remove from heat and cool. Pour over cherries. Refrigerate overnight.
Next day, slice cake in half.
Strain cherries, reserve liquid.
Bring liquid to a boil and cook until thickened and syrupy.
Brush sliced cake with syrup.
Arrange half of the sliced cherries on top of one side.
Add a layer of whipped cream to cover cherries. Top with other half of cake.
Cover sides and top with whipped cream.
Decorate with cherry halves.
Enjoy all these great cola and cherry dessert recipes from The Lady Behind The Curtain Dessert Challenge.