"By posting this recipe I am entering a recipe contest sponsored by the Seafood Nutrition Partnership and I am eligible to win prizes associated with the contest. I was not compensated for my time."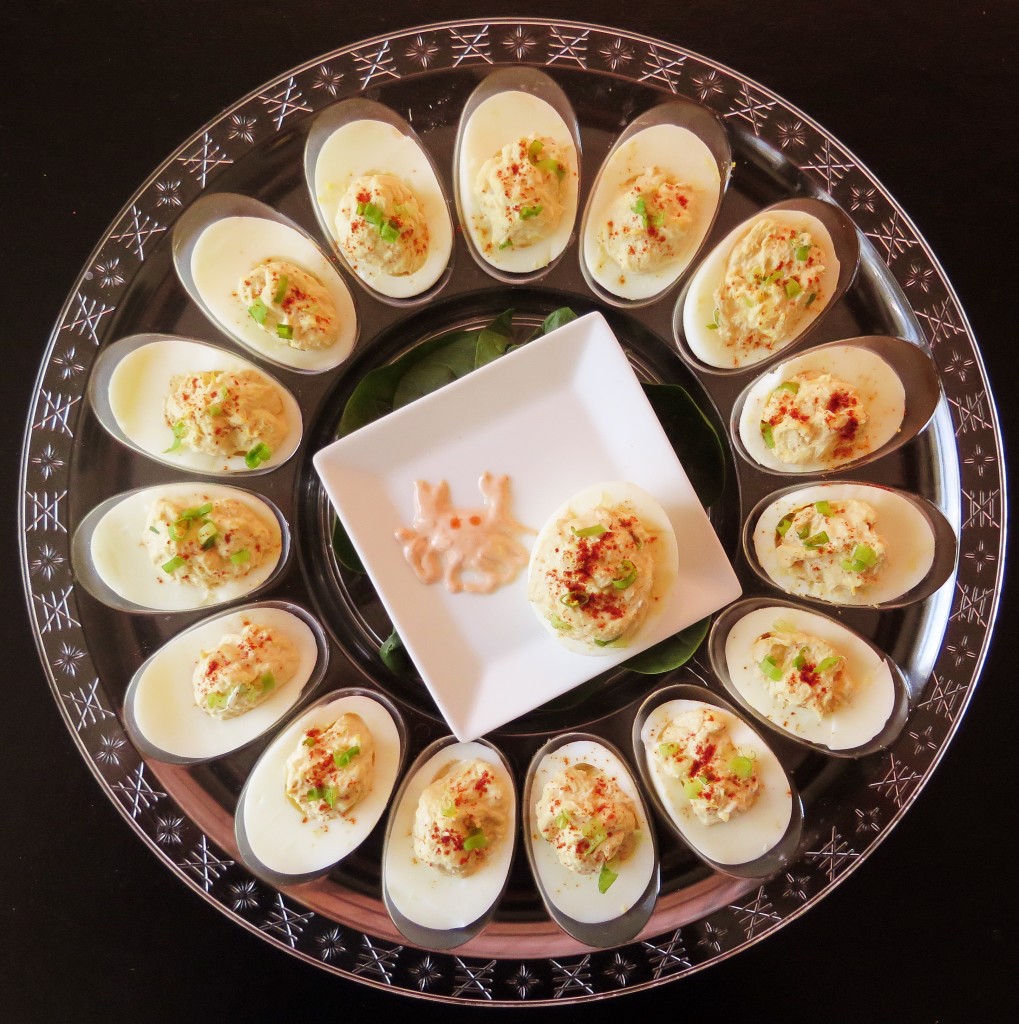 Crab Louie Deviled Eggs combine the great taste of Crab Louie with the popular egg appetizer. Creamy hot sauce dip compliments the rich, crab filled egg whites. A bit tangy, a bit spicy and oh so good!
If you are a regular visitor to Cindy's Recipes and Writings, then you know how much I love seafood! Shrimp, clams, mussels, crab and scallops star in many of my shellfish dishes like Seafood Scampi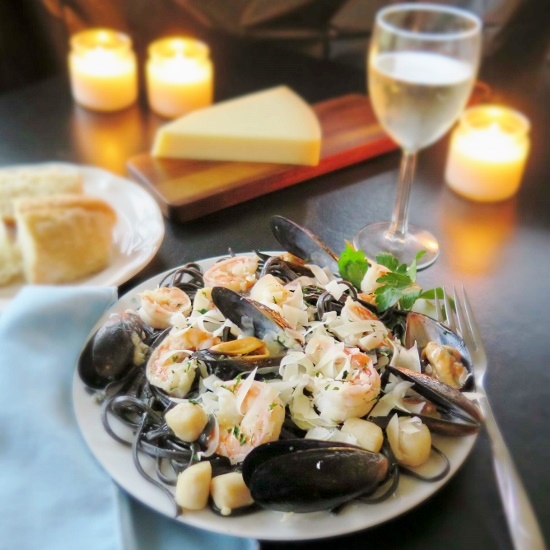 and Seafood Stew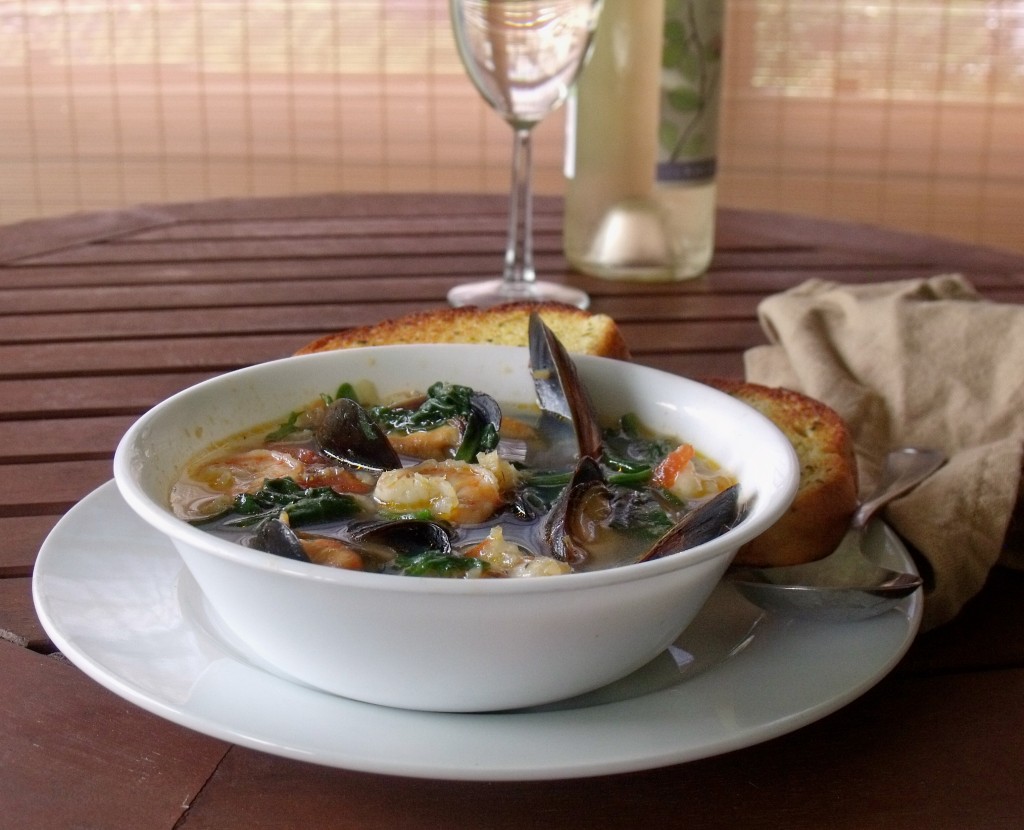 Let's not forget the fish!
Mini Salmon Cakes with Anise Aioli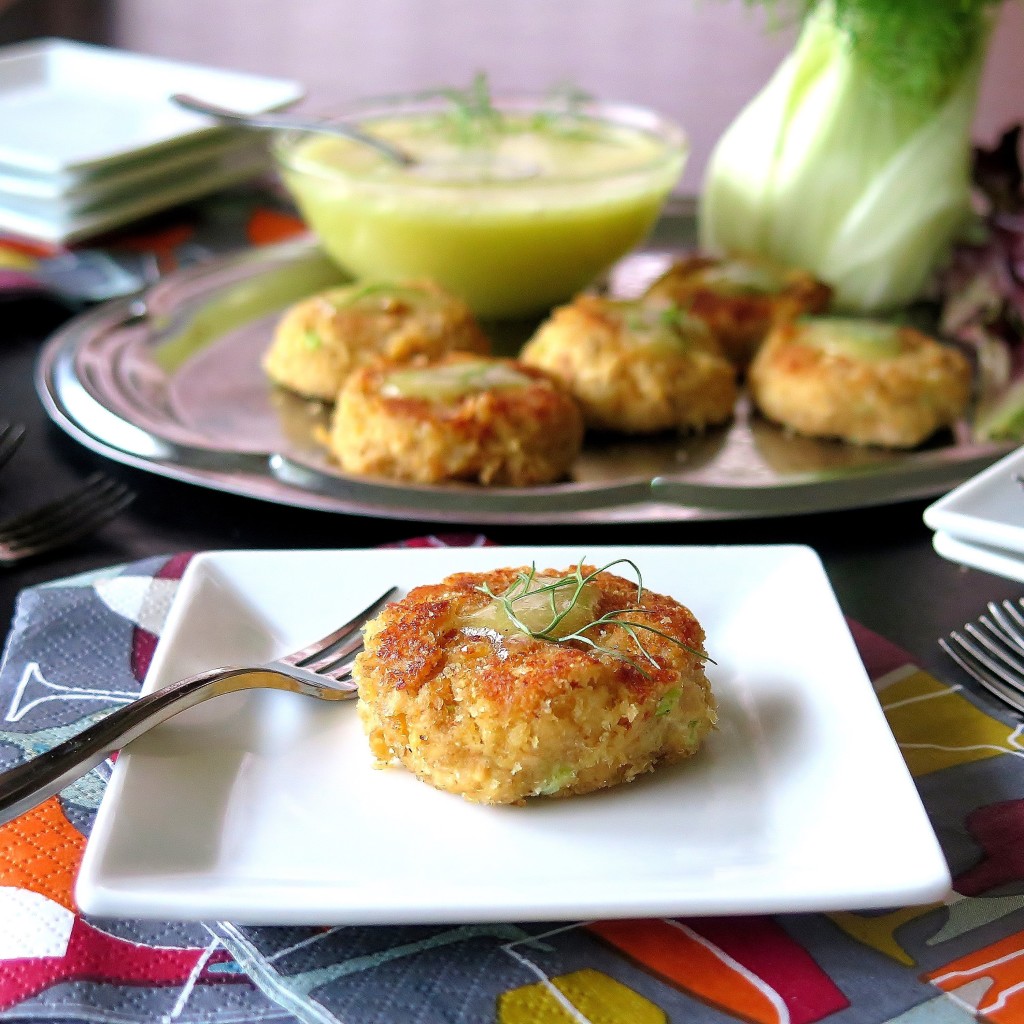 Tuna Bacon Salsa Wrap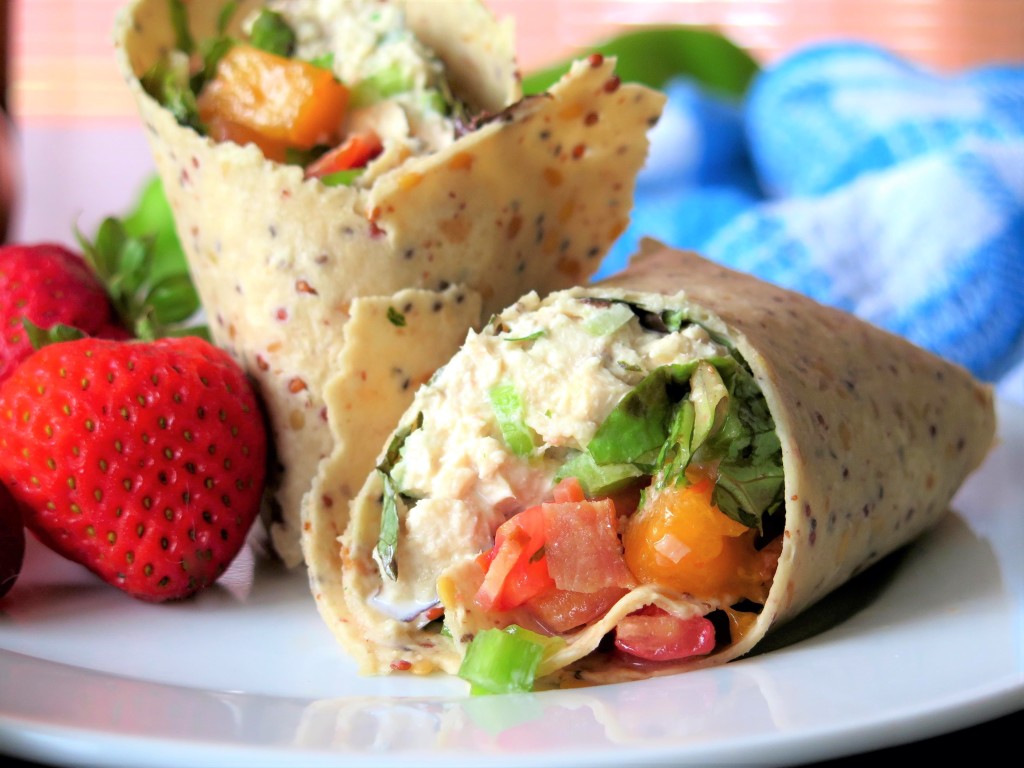 Seafood can be a great addition to any diet. Starting with just two servings a week you can do something good for your heart. Seafood is rich in Omega-3s which are proven to be good for heart health. (Source)
Packed with lean protein, seafood helps give you the energy to get you through your busy day.
Seafood offers something for everyone. Purists can enjoy a mild fish like flounder with just a squirt of lemon. Salmon lovers know their fish can take a variety of sauces and still have its flavor shine through.
Spice it up with blackened seasoning, toss some shrimp into a creole or add some clams to linguine and you are on your way to better health.
Stock up on canned tuna or salmon for a quick economical weeknight meal.
Get connected with the Seafood Nutrition Partnership for the latest news, recipes and more!

Ingredients
6 hard boiled eggs
1/4 cup thin sliced green onion
smoked paprika

Creamy Hot Sauce

1/4 cup low-fat sour cream
2 tablespoons hot sauce

filling

1 6-ounce can lump crab meat, drained
1/4 cup mayonnaise or low-fast mayonnaise
1/4 cup low-fat sour cream
2 teaspoons chili sauce
1 teaspoon Worcestershire sauce
1/4 teaspoon lemon juice
1/4 teaspoon horseradish
salt and pepper to taste
Instructions
Mix together hot sauce and sour cream. Set aside.
Mix together crab, mayonnaise, sour cream, chili sauce, lemon juice, horseradish, Worcestershire, salt and pepper.
Slice eggs and remove yolks. Arrange whites on a platter. Add yolks to crab mixture.
Spoon or pipe filling into eggs. Top with green onion and paprika.
Serve with Creamy Hot Sauce on the side.
Notes
Any type of crab meat can be substituted for lump crab in this recipe.
http://www.cindysrecipesandwritings.com/crab-louie-deviled-eggs-seafoodparty-ad/