I had the pleasure last month to attend the first annual 
Food and Wine Conference
sponsored by 
Sunday Supper 
held at 
Rosen Shingle Creek Resort
 in
Orlando, Florida
.
This was the view from my room.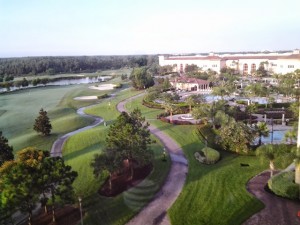 Friday I was greeted by room service with a knock on my door. Chocolate!!! It made me feel very special and welcomed.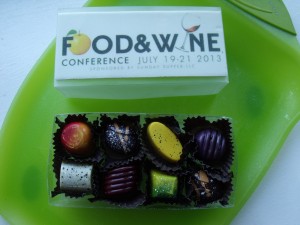 I knew this was going to be a fantastic event. I'd get to meet in person so many of the wonderful Sunday Supper group I met just over a year ago when I joined the team. I still tear up thinking about it. This group has been such a great inspiration to me! Thank you Isabel !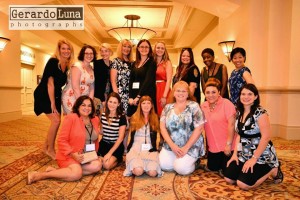 Thanks Geraldo for the great picture!
Friday night we were treated to small plate tasting and wonderful chocolate demonstration by Chef David Ramirez. The staff kept me supplied in a signature sake cocktail for the evening. My favorite dishes were the Lobster Mac and Cheese and the Tomato Basil Soup Shooters!
Saturday was a jam packed day of fun and very informative sessions.
After a delicious breakfast at Café Osceola we headed to the Conference area for several enlightening speeches by our talented guest speakers.
Jaden Hair and Scott Hair from Steamy Kitchen explained how as bloggers we need to be community minded and what we put into our blogs equals what we get out.
We learned the best SEO practices we can apply to our posts. Dan Cristo and Nicole Cook took the mystery out of Triberr and explained how influence works in the blogging community. Good stuff!
We had a quick break with snacks sponsored by Stonyfield Yogurt and Attune Foods.
Back for more great info on "Writing that Gets Noticed by The Media" with presenters, Janet Keeler, Tampa Bay Times, Jeff Houck,Tampa Tribune, Pam Settle, Good Living Magazine and Gayle Guyardo, News Channel 8 Morning and Midday Anchor.
Next Rachelle Lucas, The Travel Bite laid out her strategy for success with some great pointers.
Then it was time for lunch and tailgate party sponsored by Field Auto group and we had a chance to unwind!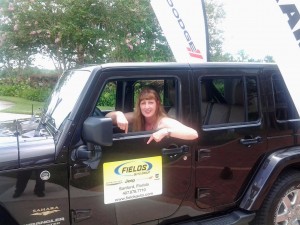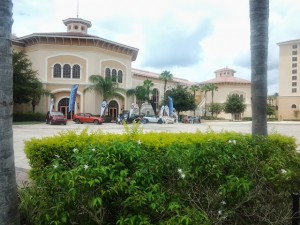 After lunch I headed back to the conference room refreshed and ready for more insights.
Our next session was entitled: The Process of Writing a Cookbook.
We were fortunate to have Sara Moulton, Chef, Cookbook Author, Television Personality, Mary Goodbody, Writer, Consultant and Cookbook Editor, Dan Rosenberg, Editor Harvard Commons Press, Katie Workman, Author and Editor in Chief and Literary Agent, Doe Coover as our panel of speakers.
2:30-3:00 – Working with PR Agencies | Social Media and Live Events
Mary Deatrick, Deatrick PR, Toby Srebnik, Hospitality Marketing and Brooke Palmer, RSBP Events gave us insights on working with PR agencies, social media in general and how to handle live events.
We got to enjoy delicious olives by Mario Camacho Foods and soft, moist Strawberry Cookies by Parkesdale Farms on our afternoon break.
Our next session involved The Art of Marketing and Networking for Small Business.
Coryanne Ettiene, Kitchen Living with Coryanne, Maggie Battista, Eat Boutique, and Michele Northrup, Intensity Academy helped explain how we can consider ourselves on the level of a small business and how to market our brand to the general public.
This next session was one of my favorites. Social Media Marketing Practices with Chef Dennis Littley, Culinary Instructor, Photographer and Food Blogger, Christine Pittman, Cook the Story, and Deborah Bowen, from Datz.
Chef Dennis is the leader out front and behind the scenes at our Google+ Food Bloggers Community. He had wonderful tips for getting the most out of Google+ and the direction its heading. I found Christine's Pinchats very interesting and actually attended one for a Desserts in Jars Event last Sunday!
After some free time we all sat down FOR REAL and had supper together. Michael Green and Gallo Wine showed us a crash course in wine tasting with paired perfectly with an excellent dinner!
Sunday I got to help prep for a lesson in how to (and how not to) put on a cooking demonstration. It was a fun event. Sara Moulton was originally scheduled for the demo but had to attend to some personal issues back home. Katie Workman stepped in and did a wonderful job with demonstrating the cooking demo process and gave us great tips.
Next we learned about Launching a Successful Kickstarter Campaign with Michael Green, Premiere Wine, Spirit Celebrity, Marketing Professional
Jackie Gordon, International Award Winning Singing Chef and Michael Levine, New York Filmmaker.
Morning Break brought Fruits and Vegetables from Duda Fresh Farms and Wish Farms and amazing Bacon Caramel Popcorn from Dough at Datz.
The World Through Your Lens was our next session with some very talented photographic experts.
Irvin Lin, Eat the Love, Carla Cardello, Chocolate Moosey,Cheri Alberts, The Watering Mouth and Renee Dobbs, Magnolia Days showed us staging, camera and post editing tips to get the most from our shots.
For Lunch we had a Summer Chopped Salad with Dandy Clementine Vinaigrette Dressing sponsored by Dandy Farm Fresh Foods and Colavita Olive Oil and a Cod and Fire Roasted Tomato dish that was also demonstrated by Executive Chef Fabrizio Giorgi, Cafe Sapori.
We even did an olive oil tasting with Colavita.
Dessert was sponsored by Wish Farms, Freund Containers and Harvard Common Press as a Desserts in Jars presentation.
I do have a constant reminder of the fun time I had on my sofa.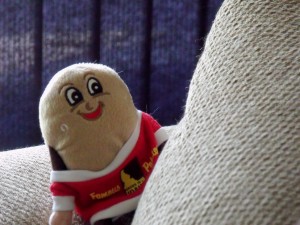 Unfortunately most of my pictures didn't turn out but you can find a great recap slideshow and learn more about the conference at the Food and Wine Conference Website !