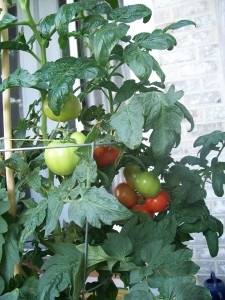 Food Bloggers for Slave-Free Tomatoes July 24, 2012 is hosted by http://www.givingtable.org/ #thegivingtable and #slavefreetomatoes International Justice Mission #IJMHQ Recipe for Change #R4C
The Problem
Slavery is not just happening overseas. Chief Assistant U.S. Attorney Douglas Molloy once called Florida's tomato fields "ground zero" for modern-day slavery in the United States. In the past 15 years, over 1,000 people have been freed from slavery in U.S. tomato fields.
The Solution
Recipe for Change–a campaign led by International Justice Mission in partnership with the Fair Food Standards Council and the Coalition of Immokalee Workers–is targeting three major supermarket chains this summer (Ahold, Publix and Kroger's), and asking its CEOs to support the Fair Food Program. Corporations that join agree to pay a small price increase for fairly harvested tomatoes (1.5 cents more per pound), and promise to shift purchases to the Florida tomato growers who abide by these higher standards–and away from those who won't.
Major fast food companies, like McDonalds and Subway, have already endorsed the Fair Food Program, but the largest U.S. supermarket chains have yet to support this collaborative effort to eradicate modern-day slavery.
Call to Action
Supermarkets can help eliminate slavery and other serious abuses from the tomato supply chain when they join the Fair Food Program. But in order to change its policies, CEOs need pressure from consumers.
Take 30 seconds, raise your voice, and sign your name to help ensure that supermarket tomatoes are slave-free!