Zent Mrs & The Mr
#1 Frittata with Goat Cheese
#2 Low Fat Turkey Taco Pizza
#3Applesauce Muffins
Applesauce Muffins
Zucchini Oatmeal Cookies
Smothered Pork Chops
My host's favorite is Butterfly Cookies from Sugarkissed.net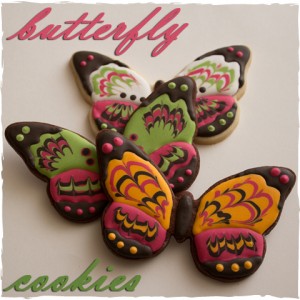 Thanks again to all of you who came out this week and be sure to join us again on Friday for more Foodie Fun!  Our Sponsor this week will be giving away custom printed Kitchen Handtowels!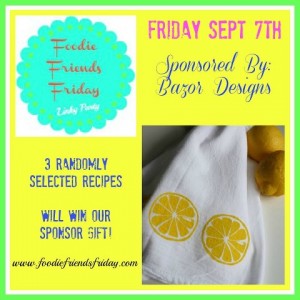 Stop by our co-hosts blogs and spread some linky party love!
Foodie Friends Friday http://ww.foodiefriendsfriday.com
Tracy at Busy Vegetarian Mom http://www.busyvegetarianmom.com
Robyn's View http://www.robynsviewathome.blogspot.com
Angie at A lil Country Sugar  http://alilcountrysugar.blogspot.com/
Marlys at This and That  http://marlys-thisandthat.blogspot.com/
Lois at  Walking on Sunshine http://wifeofthecolonel.blogspot.com/
Lindsey at Family Food Finds  http://www.familyfoodfinds.com
Cindy at Cindys Recipes and Writings  http://www.cindysrecipesandwritings.com
Keira at Luscious Delights www.lusciousdelights.blogspot.com.au
R Dawn at Spatulas on Parade  http://www.spatulasonparade.blogspot.com
Ericka at Chef Picky Kid  http://www.chefpickykid.com
Michelle at  From Calculus to Cupcakes http://www.fromcalculustocupcakes.blogspot.com
Cynthia at Feeding Big  http://www.feedingbig.blogspot.com
Skye at A Virtual Essence http://www.avirtualessence.blogspot.com
Jodie at Binomial Baker http://www.binomialbaker.blogspot.com
Now On To The Party!