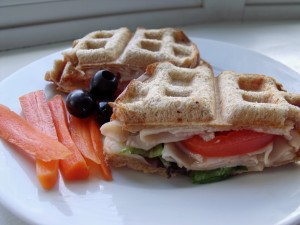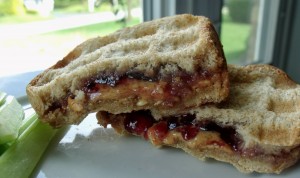 Weekday Suppers on a Friday night should be fun.

I think I have a cute idea for do-it-yourself panini style sandwiches to please everyone.
I was writing a query for a magazine call on other uses for those appliances gathering dust in your kitchen, when I spied my waffle iron. I dusted it off (only kidding) and tried some waffle sandwich combos. Four minutes later, I had warm and gooey PB&J on 12 grain bread. Yumm! Next I tried Fresh Mozzarella, basil and tomato, which was equally good. Okay, maybe smoked turkey, provolone, lettuce and tomato are more your style? Anyway, give your waffle iron a new purpose and save the money you were going to spend on that panini press. One less thing to dust!
Here's the other blogs this week sharing Weekday Suppers with us!
Check out these other great ideas for weekday suppers on our #WeekdaySupper Pinterest Board!