I recently attended a Sunday Supper Blogger educational weekend event sponsored by Florida Strawberry Growers Association. I received no further compensation for writing this post. All opinions are my own.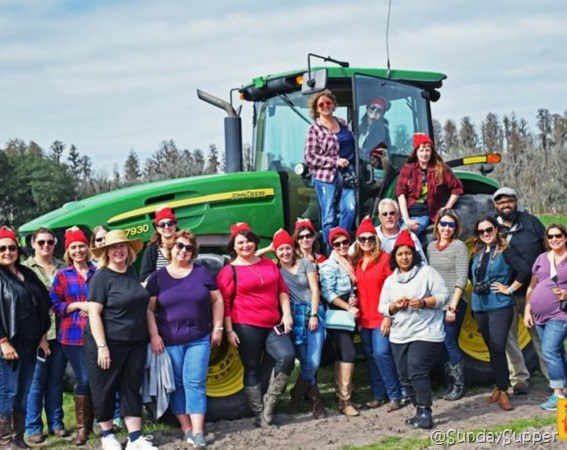 What comes to mind when you see, "Fresh from Florida" on boxes of strawberries?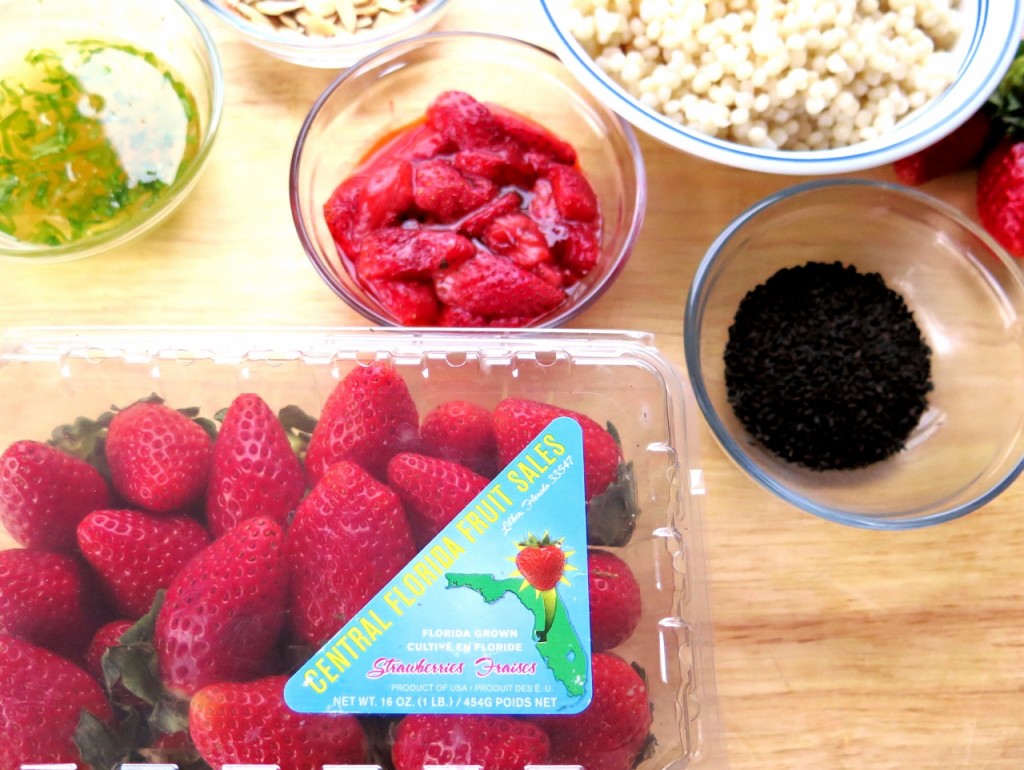 Recipes run through my head. Strawberry pancakes, muffins and milkshakes. Mile high strawberry pies, salads with strawberry dressing and chicken to name a few.
I know when I see strawberry packages from Florida that those strawberries are fresh. Florida strawberries are picked and shipped the same day. These red beauties are picked at their peak. Only ripe strawberries are selected and picked by hand to be shipped. Most shipments arrive in your store by the next day!
I was fortunate to recently spend a weekend with Isabel Laessig and Sunday Supper Movement bloggers hanging out and learning about Florida Strawberries and the Florida Strawberry Growers Association (FSGA). Come along, I want to share my wonderful experience with you!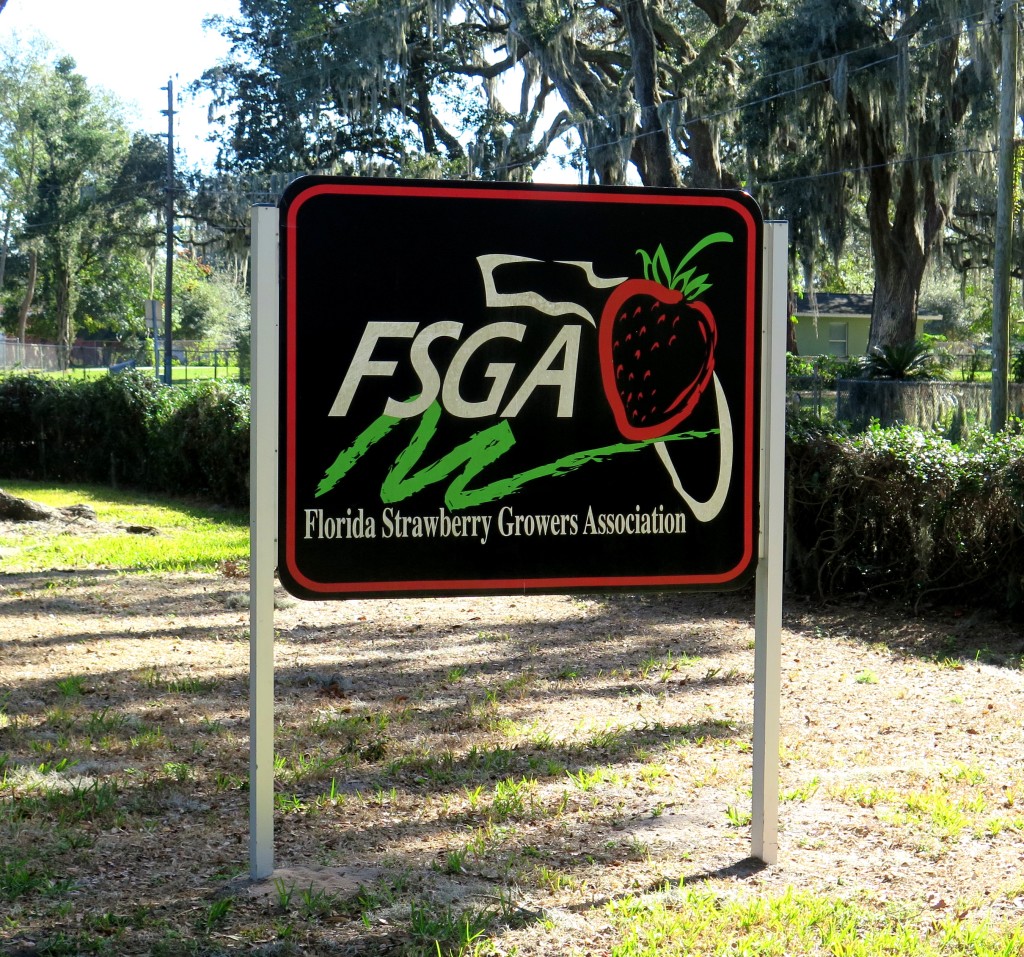 We were welcomed at FSGA headquarters in Plant City, Florida.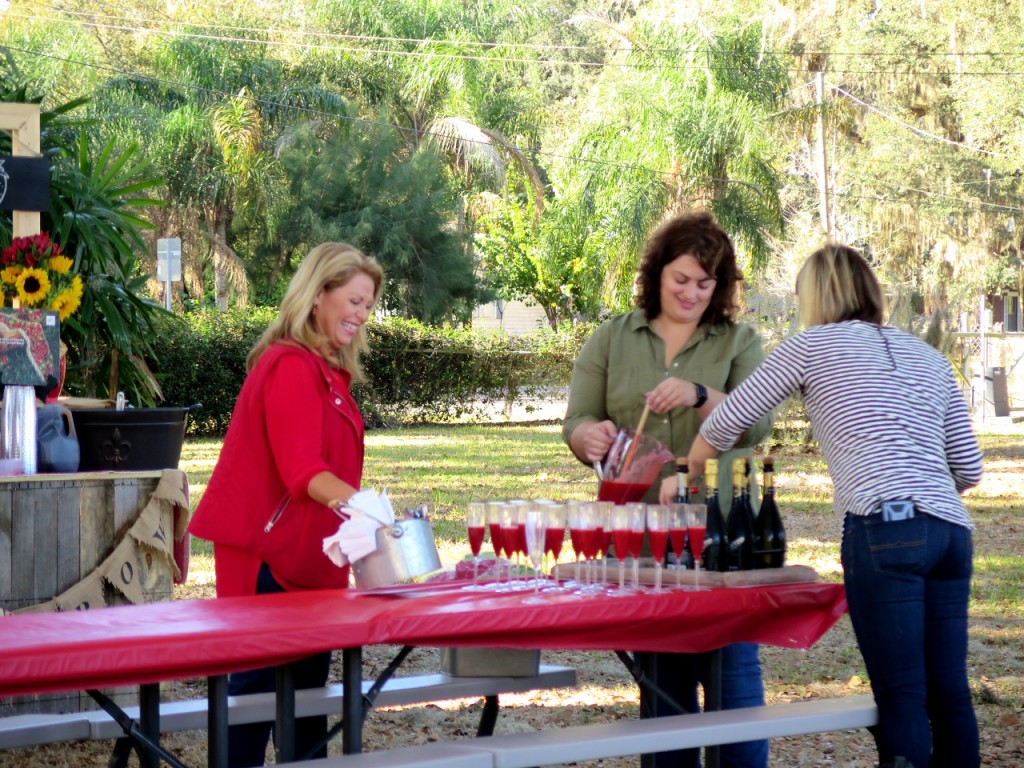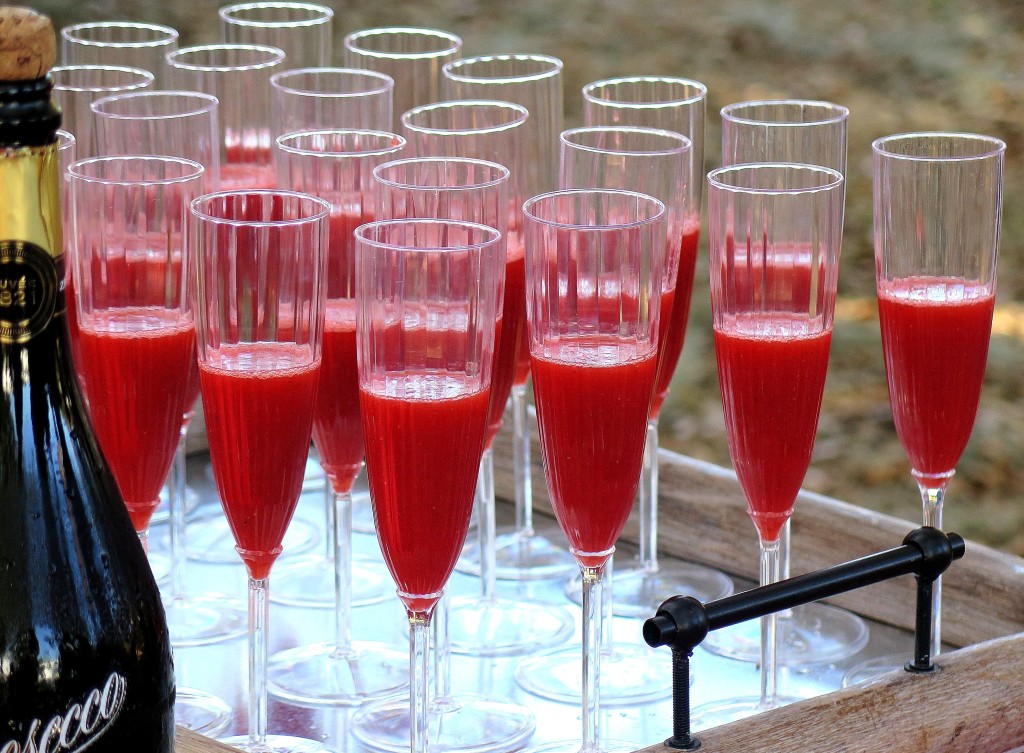 Our hosts from FSGA were so gracious! Susan Harrell, better known as Strawberry Sue, FSGA Marketing Director, Kenneth Parker, Executive Director, FSGA Tiffany Dale, Director of Member Services and Community Relations, FSGA and Sarah Williams, Business Manager FSGA.
Strawberry Sue took us on a tour of the strawberry fields where we met Mark Harrell.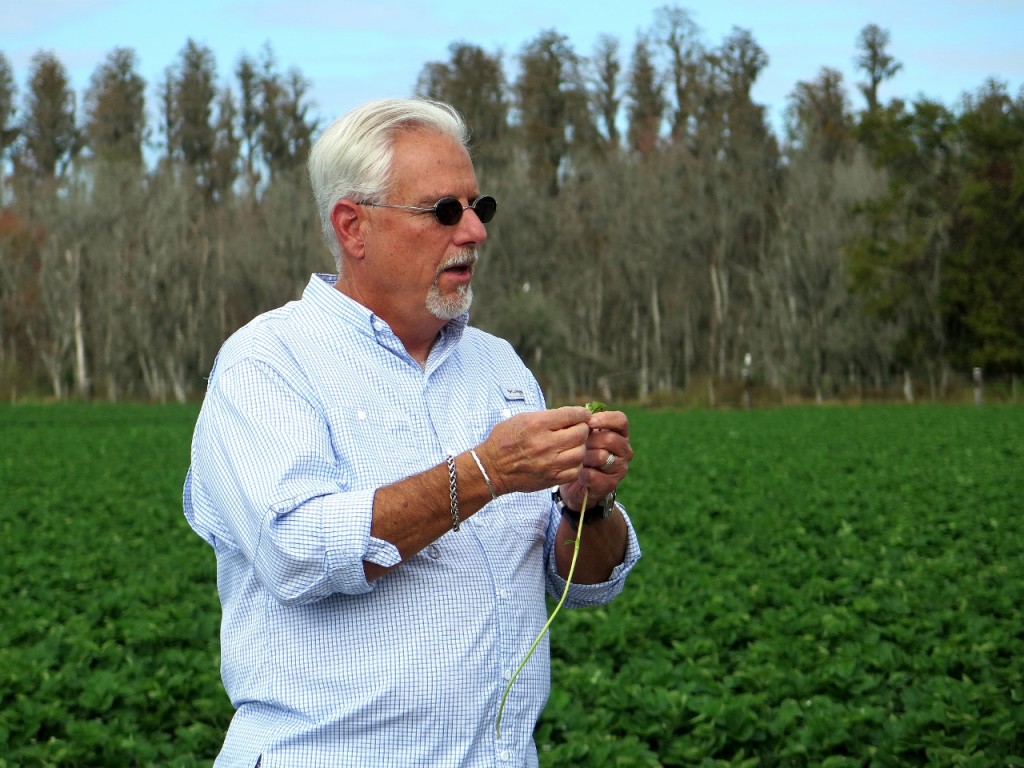 Mark manages several farms for the growers co-op. Here Mark shows us how runners are used for strawberry propagation. There are two varieties of strawberries grown this season, Sweet Sensation and Radiance.
Freshness and quality starts in the fields with careful daily monitoring of every acre.
I have my #FLSTRAWBERRYCAP on. I'm ready to get down to business. 😉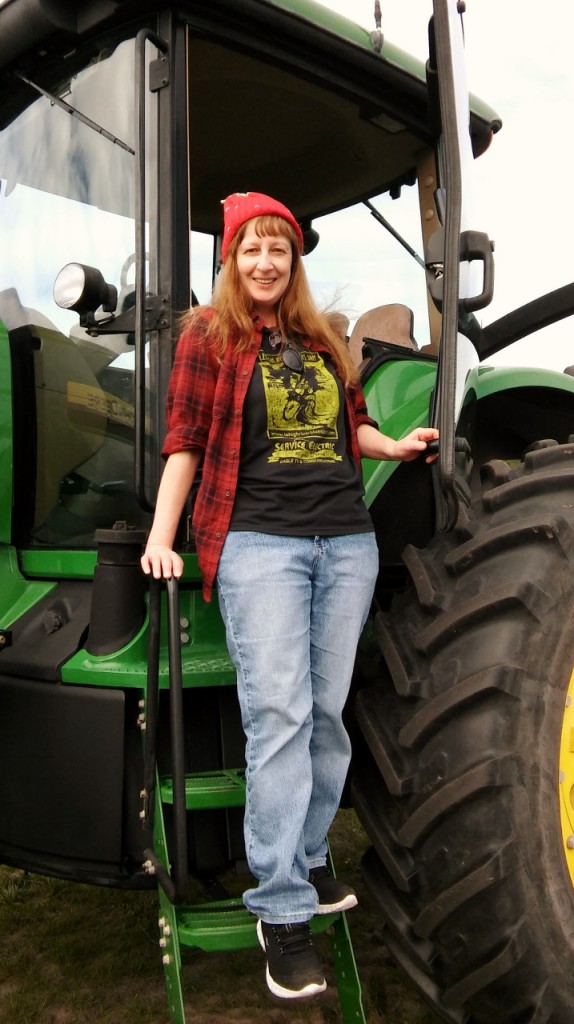 Here's some interesting facts about growing Florida Strawberries:
Strawberries are the only fruit with its seeds on the outside, about 200 seeds per strawberry. Seeds are not used to directly grow strawberries. Runners or plugs are grown in greenhouses and nurseries then transplanted into the fields.
Florida Strawberries are available throughout the winter months. Under good weather conditions, Florida Strawberries can be found in stores from early November to late May.
Strawberries are hand-picked, sorted, and packed in the field. The flats or trays of strawberries are rushed to shipping houses where they are kept at a temperature of 34 F.
When strawberry season ends, the farm continues producing onions, cantaloupes and other crops.
Our next stop was to Grimes Produce Company where the strawberries are packed for shipment.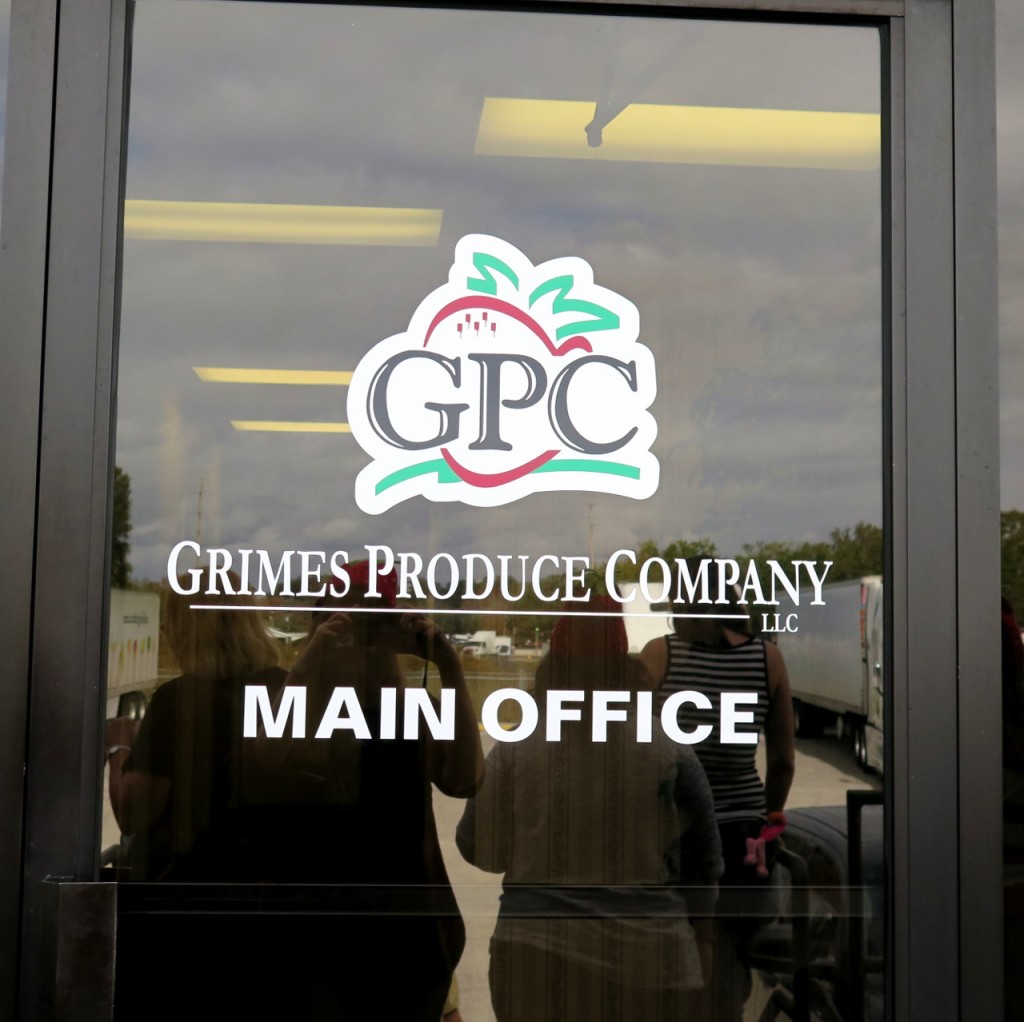 The packaging house is a busy place!

Strawberries are moved from the fields to the chill blasters to remove excess heat and retain their high quality. Remember Florida strawberries are picked at their peak ripeness.
Our lunch time pizza party was held Olde Towne Pizzeria and Pasta Company.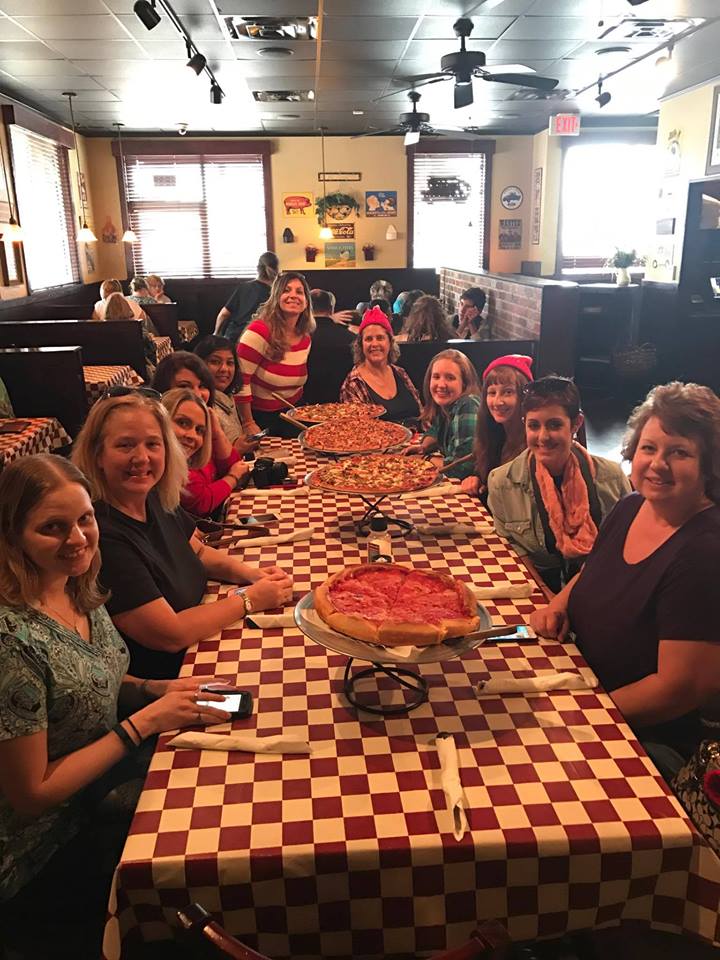 Everyone had a chance to try a variety of slices.
Look at that cheese, Jeremiah!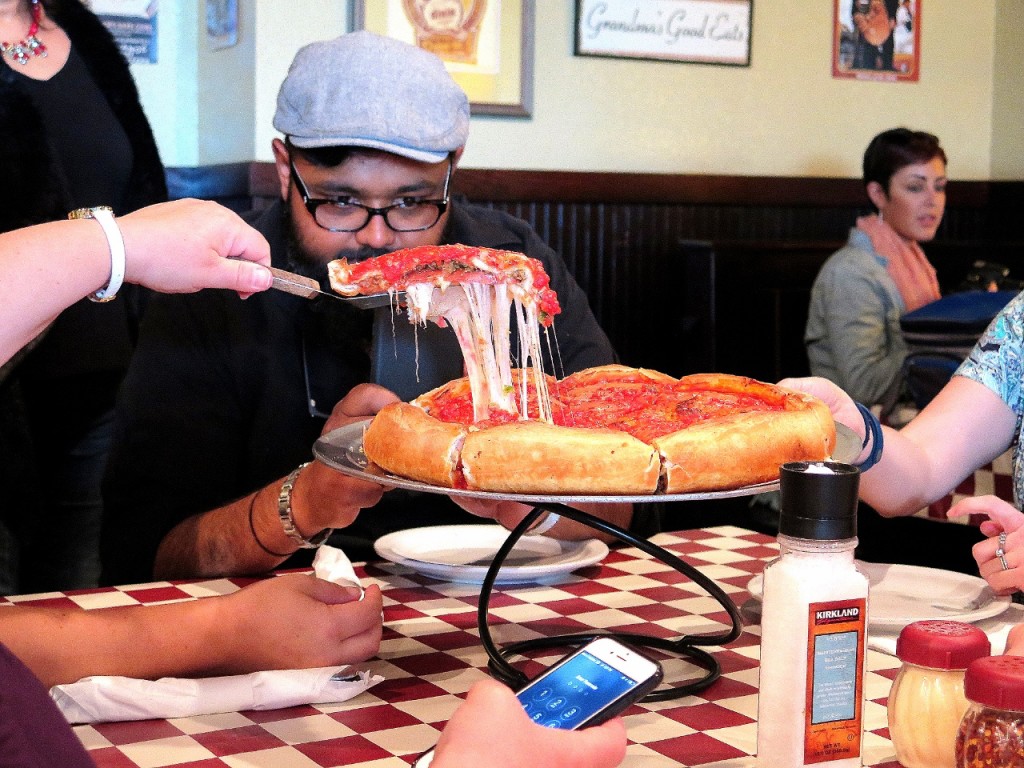 I think the meat lovers is my new favorite. Of course we also had strawberries on our salad!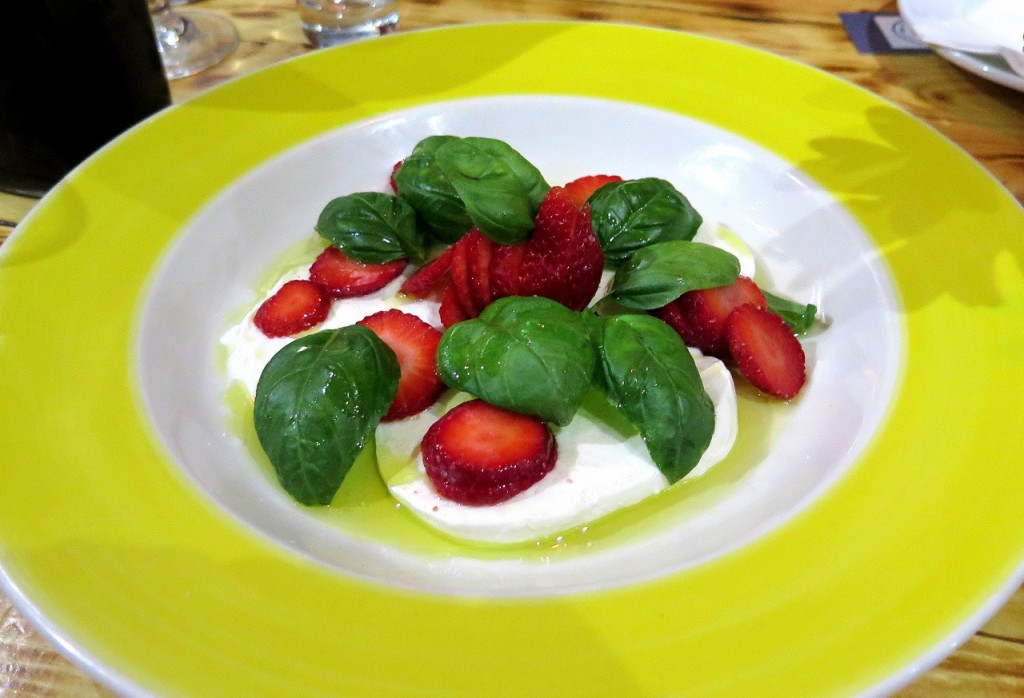 After lunch we headed to the University of Florida IFAS Gulf Coast Research and Education Center (GCREC) to meet with Dr. Vance Whitaker. Dr. Whitaker led us through the greenhouses and research fields where new varieties of strawberries are bred for better quality and disease resistance.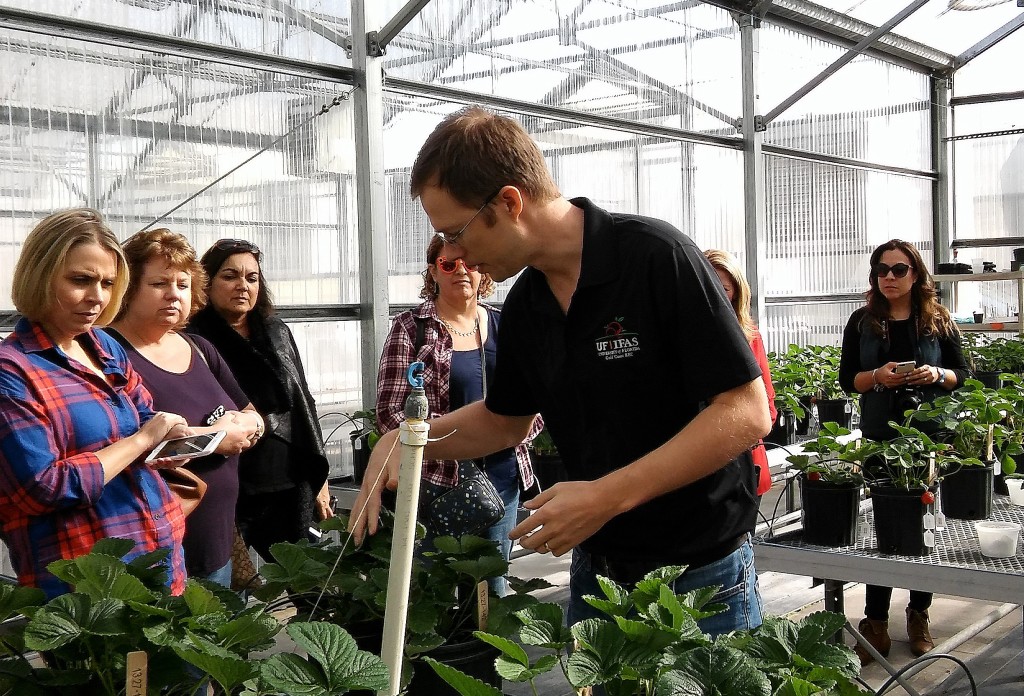 It takes over 5 years to bring a new variety from development to market! Thank you, Dr. Whitaker and GCREC for all your dedication and hard work to bring us the best strawberries!
Of course we HAD to stop at Goodson Farms Strawberry Market for some fresh made strawberry shortcake!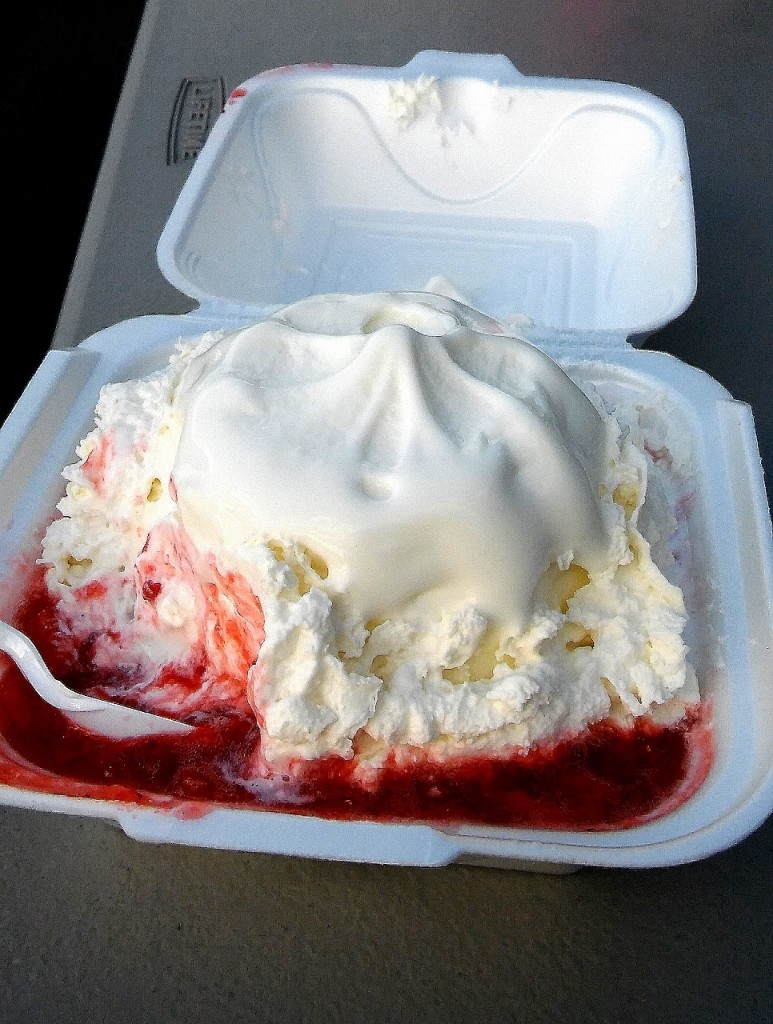 Off to dinner at Oggi Italian in Tampa. This family owned restaurant prides itself in serving farm to table meals. The owners and staff created memorable strawberry packed dishes including a chicken dish called, Pollo Al Forna w/Fragola made with a balsamic reduction, arugula and cherry tomatoes.
The owners and staff even joined in the fun with Strawberry Caps!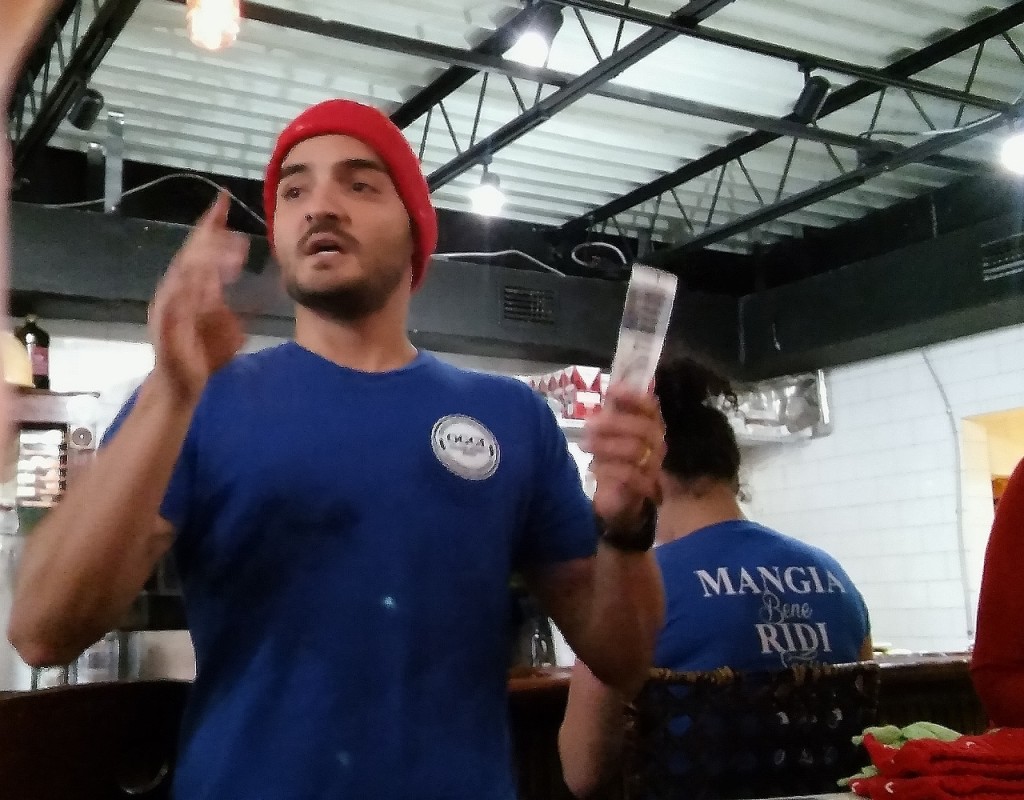 After dinner we returned to Guy Harvey Resort to reflect on a full day of fun learning more about Florida Strawberries.
I came back to my room where a nice surprise was waiting for me!
These chocolate covered strawberry beauties in 4 flavors!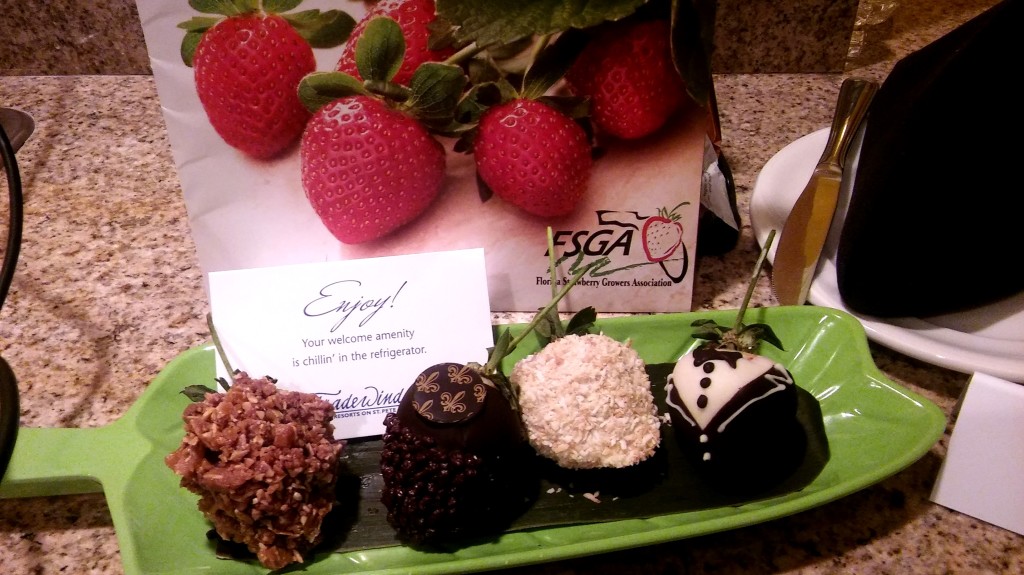 Sunday started out to be another beautiful day at Guy Harvey Resort, St, Pete Beach.
Sunday's schedule was filled with fun informative demonstrations held at Tradewinds Resort main hotel.
First we were treated to an interactive q&a with Chef Aaron Schweitzer from RumFish Grill. Chef Aaron showed us how to make a special Florida Strawberries dish he created called Key West Shrimp and Strawberry Ceviche.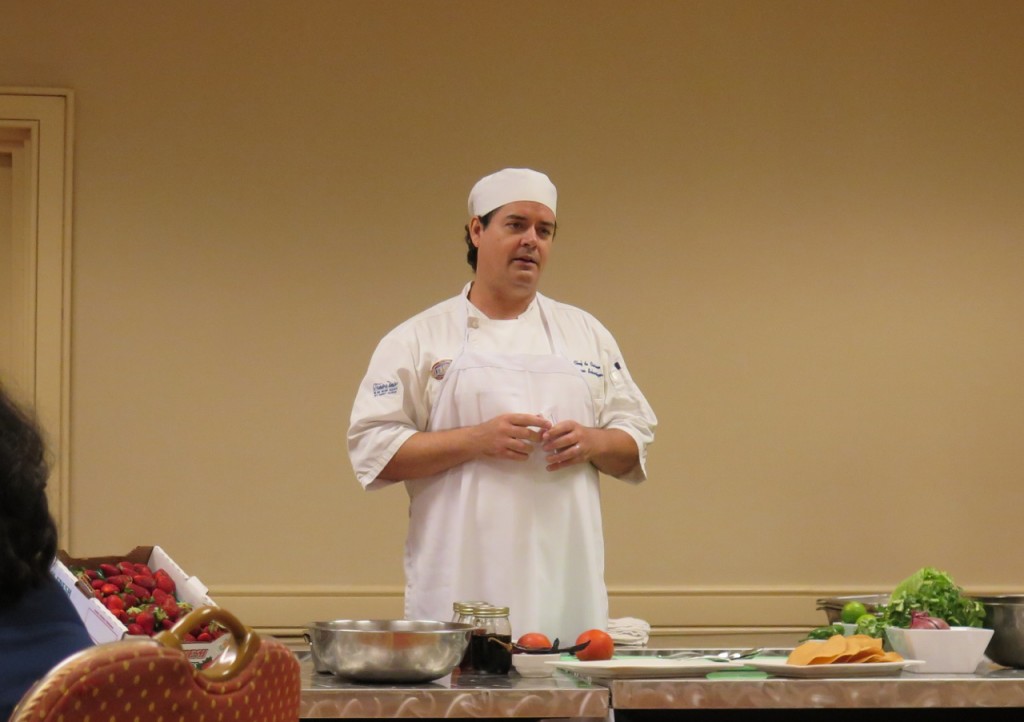 Chef Aaron was gracious enough to let us sneak in to get a good shot.
Here's the finished dish. Key West Shrimp and Strawberry Ceviche.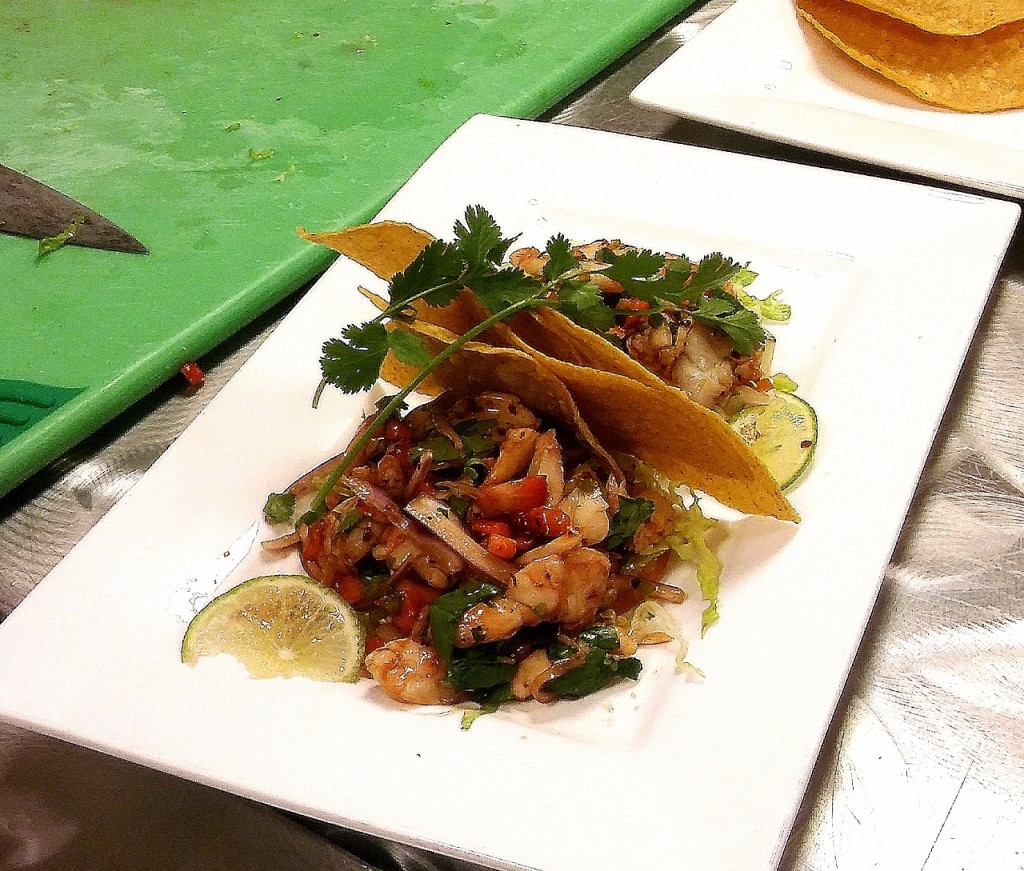 Time for lunch! What a great time and delicious food at Bermuda Restaurant at TradeWinds Resort. We started off with a Marinated Watermelon and Strawberry Salad.
I had the Sage Brown Butter Cheese Ravioli with Strawberries, Arugula and Aged Balsamic Reduction. Tremendous presentation! So good.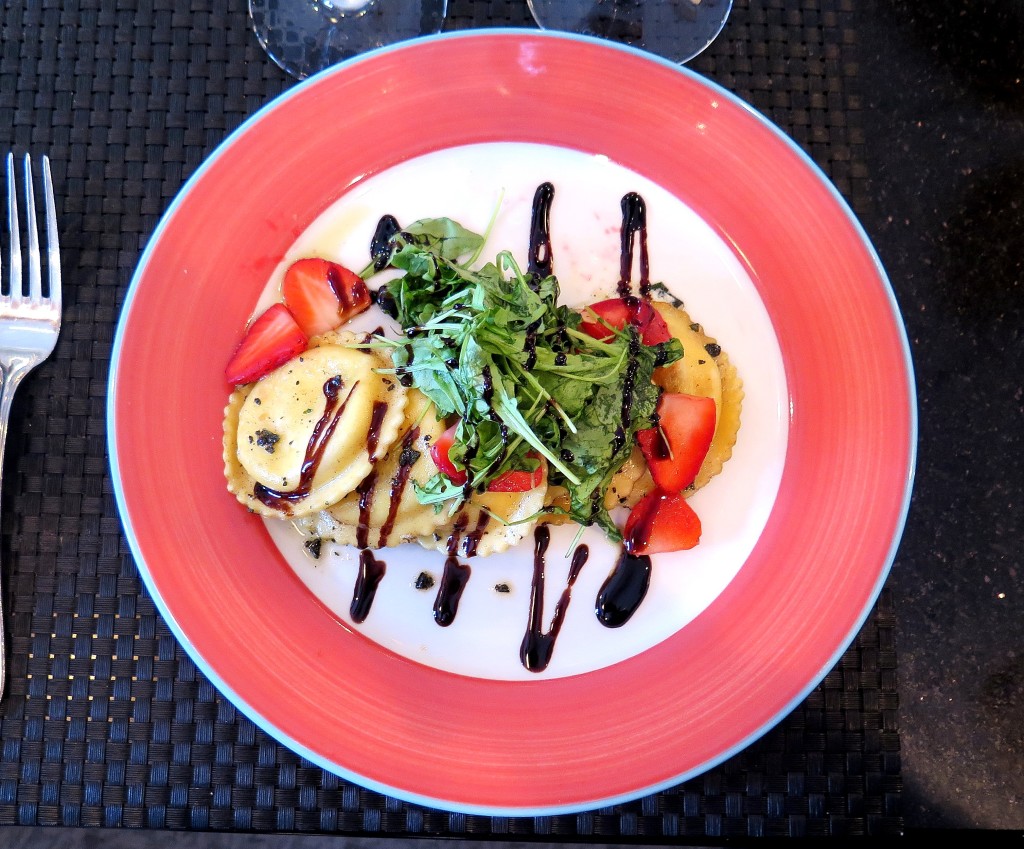 And dessert was just as delicious. Strawberry Zabaione.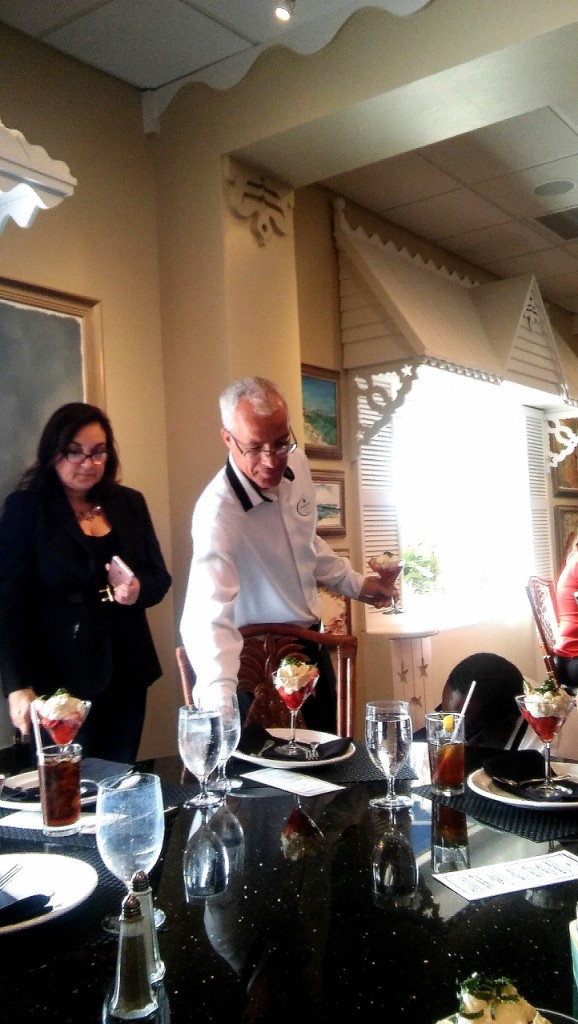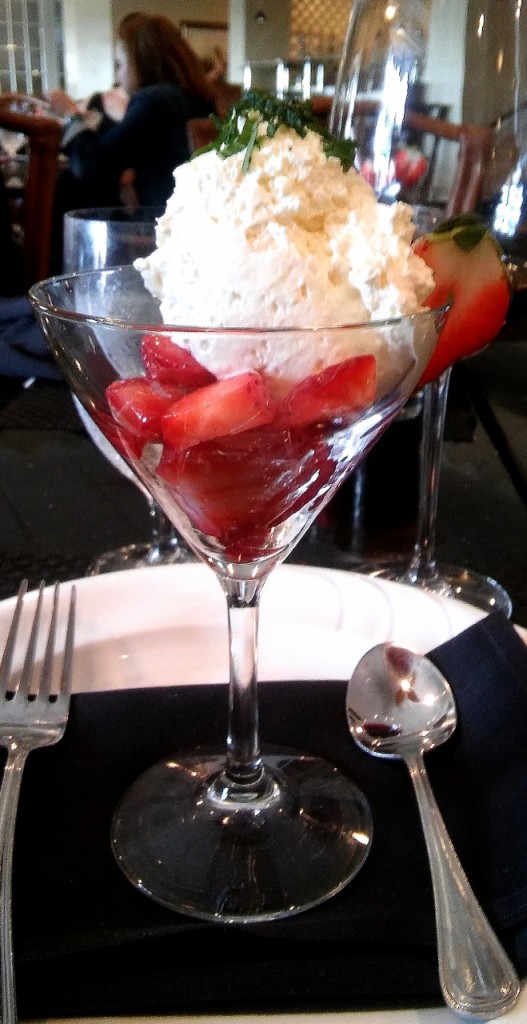 Thank you Bermuda staff for such a good time!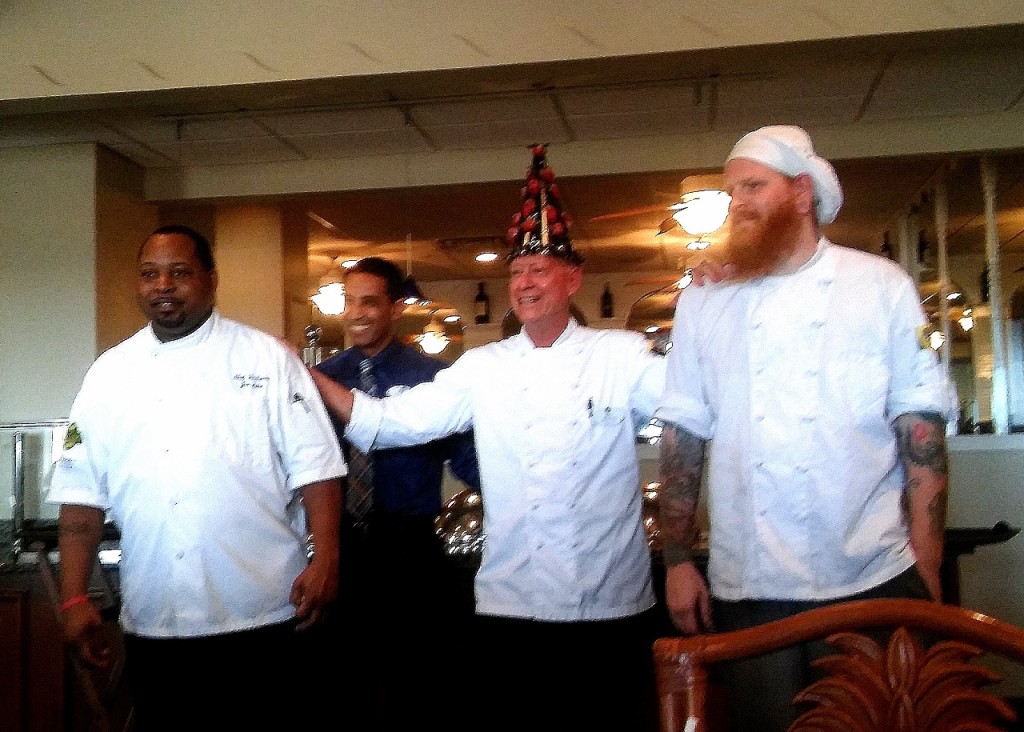 Next, we spent time with Anthony Ciecalone, Mixologist at RumFish Grill. Anthony explained how to balance flavors to get that perfect drink. We got our strawberry on with his creation made just for Florida Strawberry, Strawberry Mojito Martini.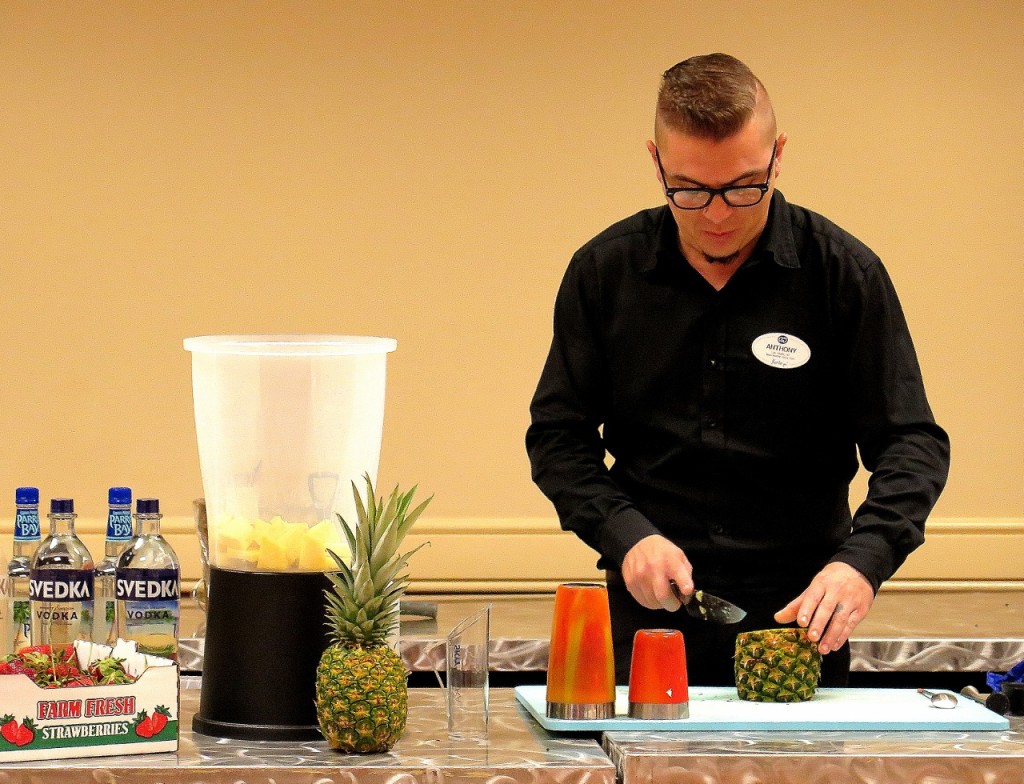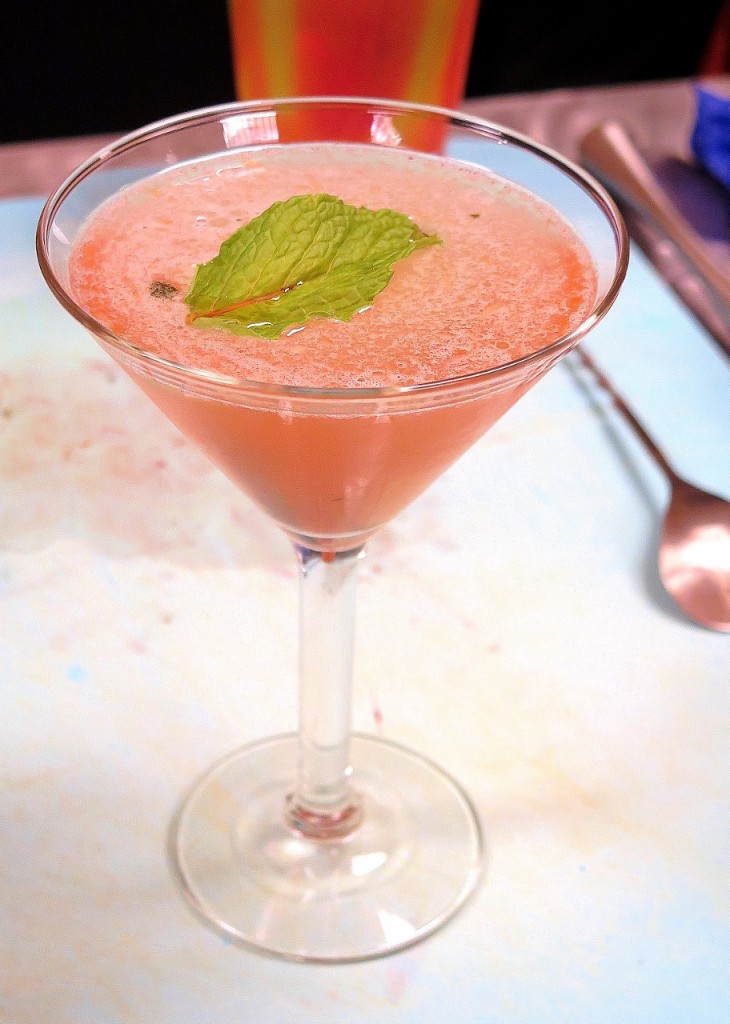 We even got helpful Instagram tips from local artist photographer, Jeremiah Khokhar.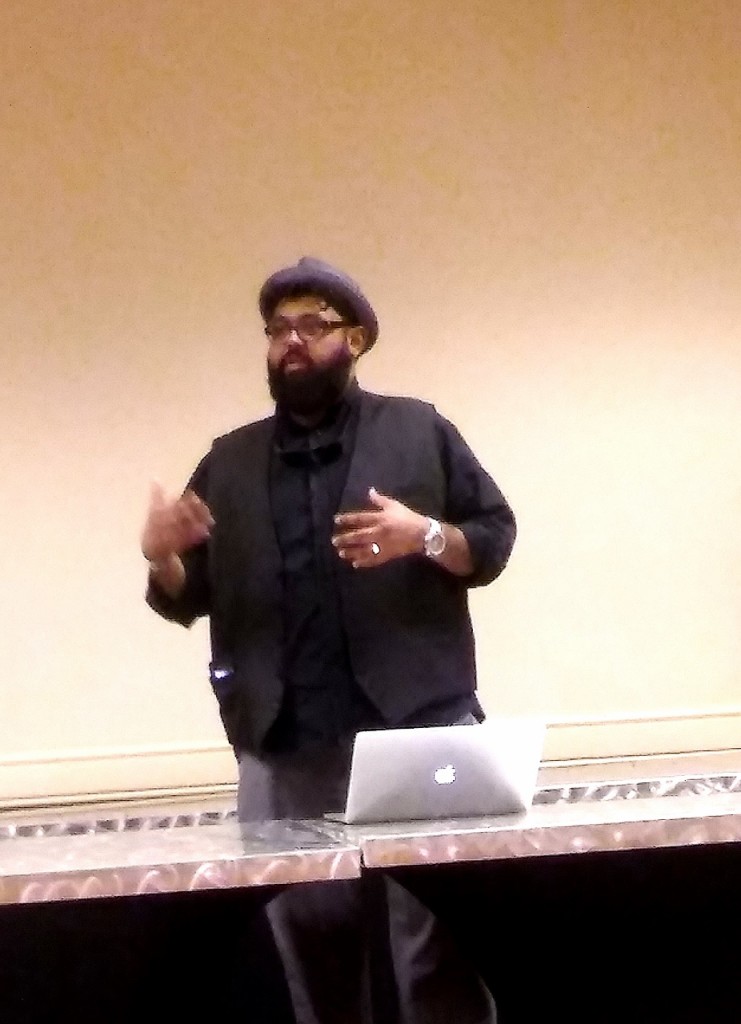 Next it was time for our Facebook Live we hold each week at 4:00pm EST on Sunday Supper Movement Facebook Page. Strawberry Sue made chocolate dipped strawberry "footballs" which are perfect for the big game! She also made some stuffed strawberry which were so tasty!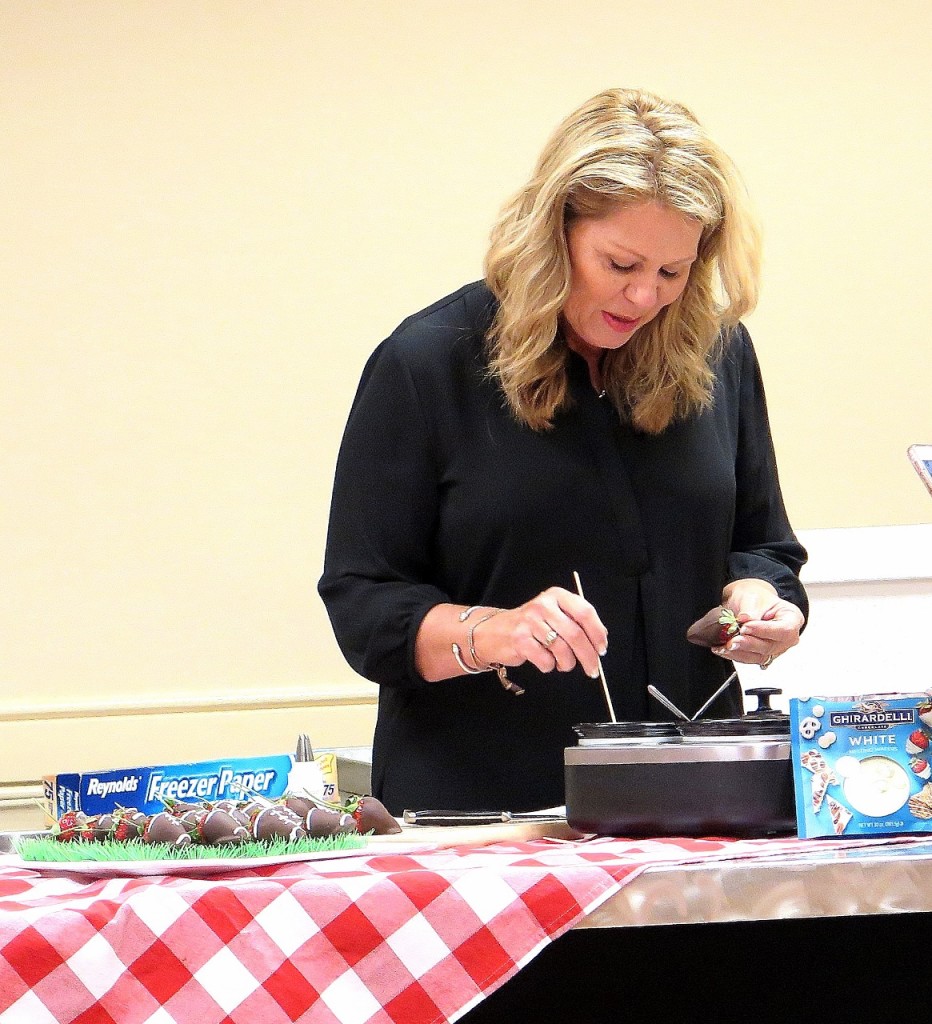 Next, back to Guy Harvey Outpost for S'mores on the Beach!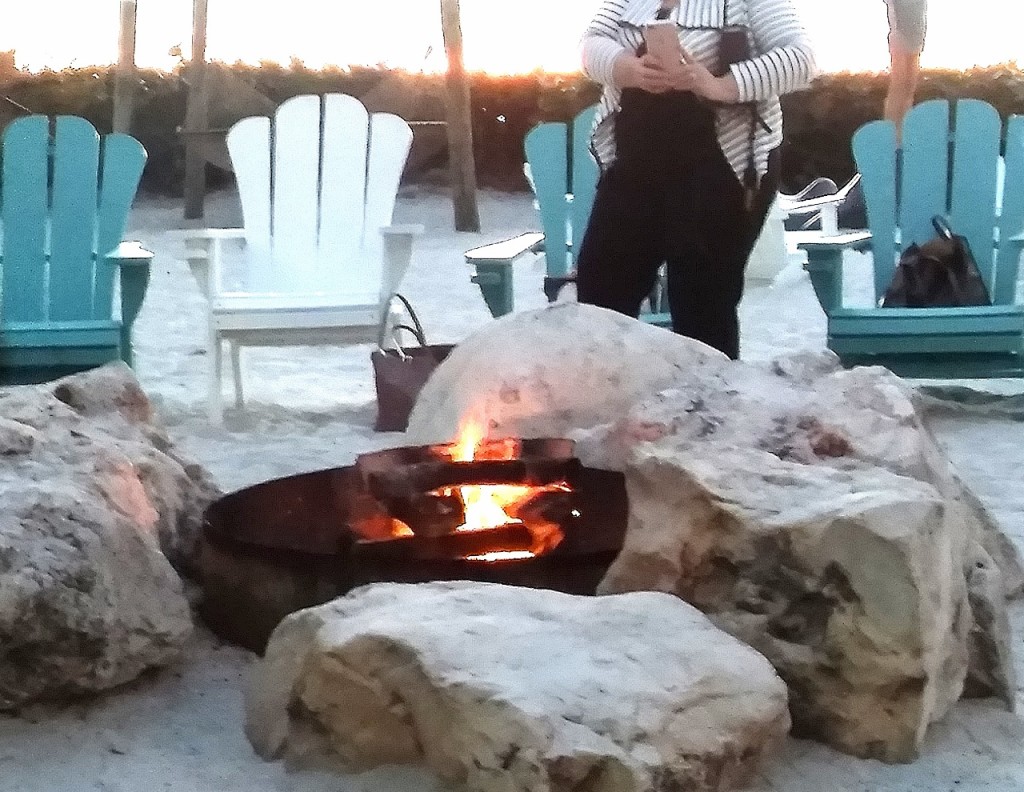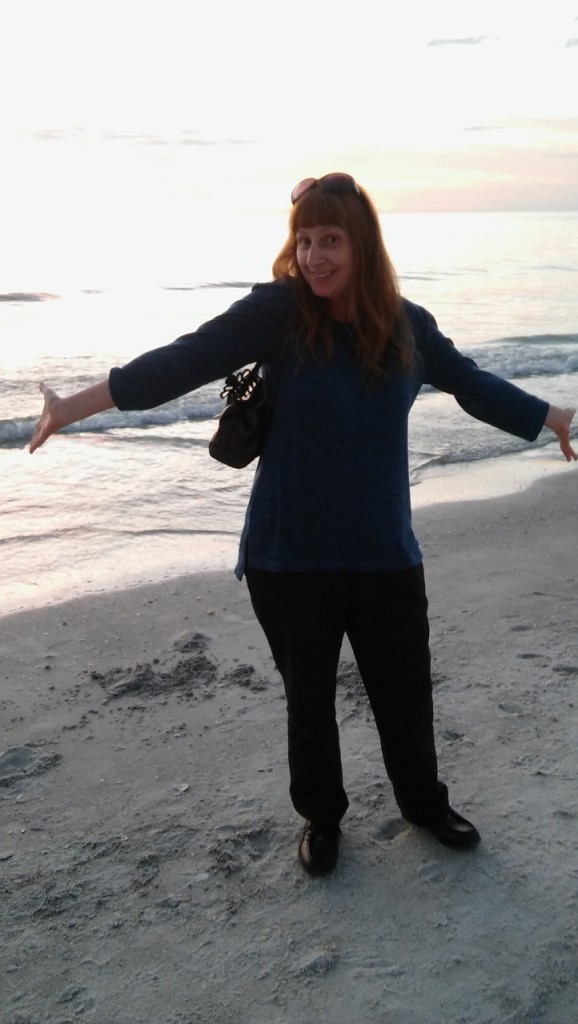 Time for live Twitter chat!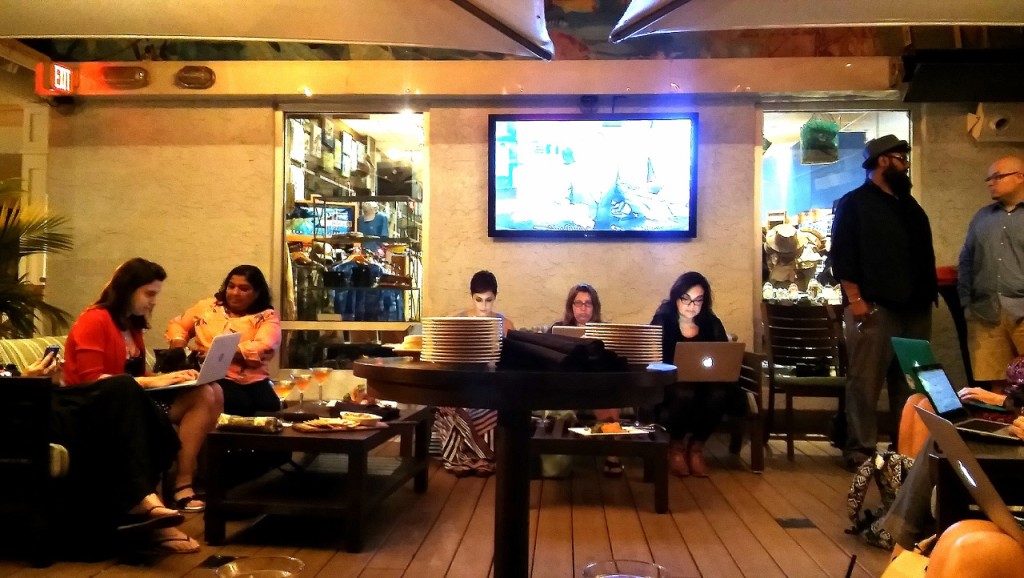 Dinner was held at RumFish Grill at TradeWinds Resort.
We dined with a backdrop of a floor to ceiling aquarium!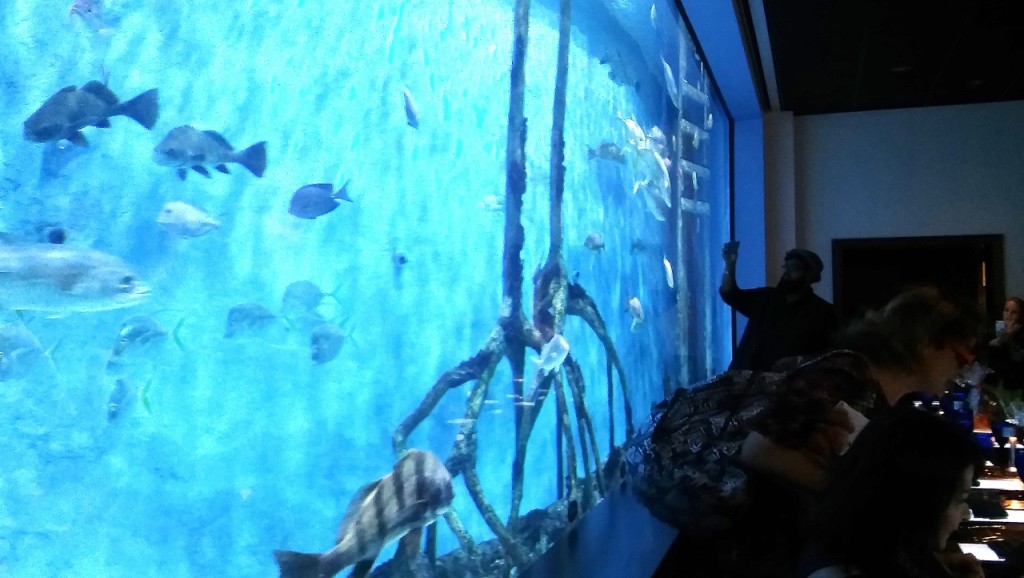 Here fishy!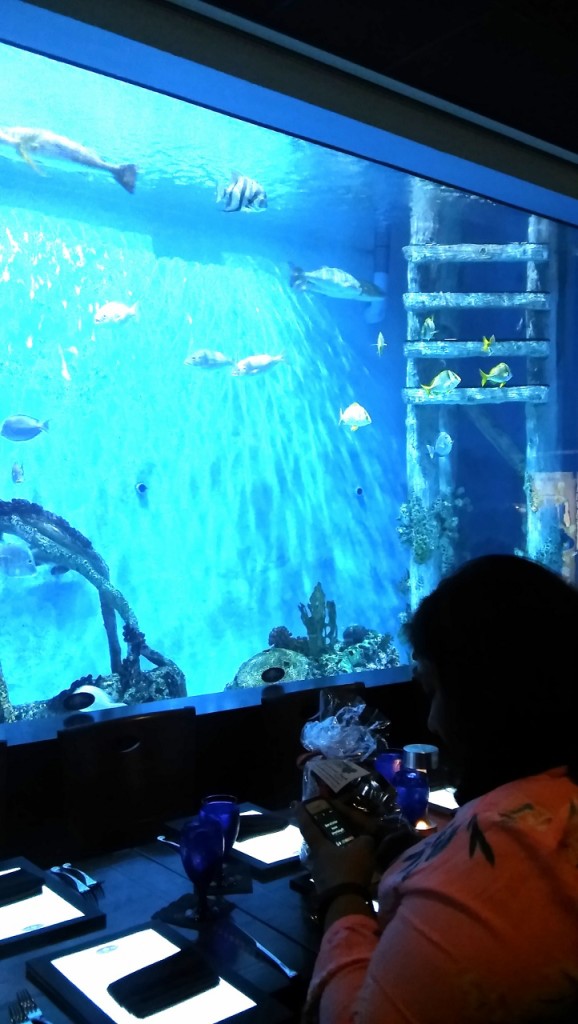 I had the Shrimp and Grits with Tasso Ham, plum tomatoes, caramelized onions and pickled okra! Sensational! By far the best shrimp and grits I've ever had!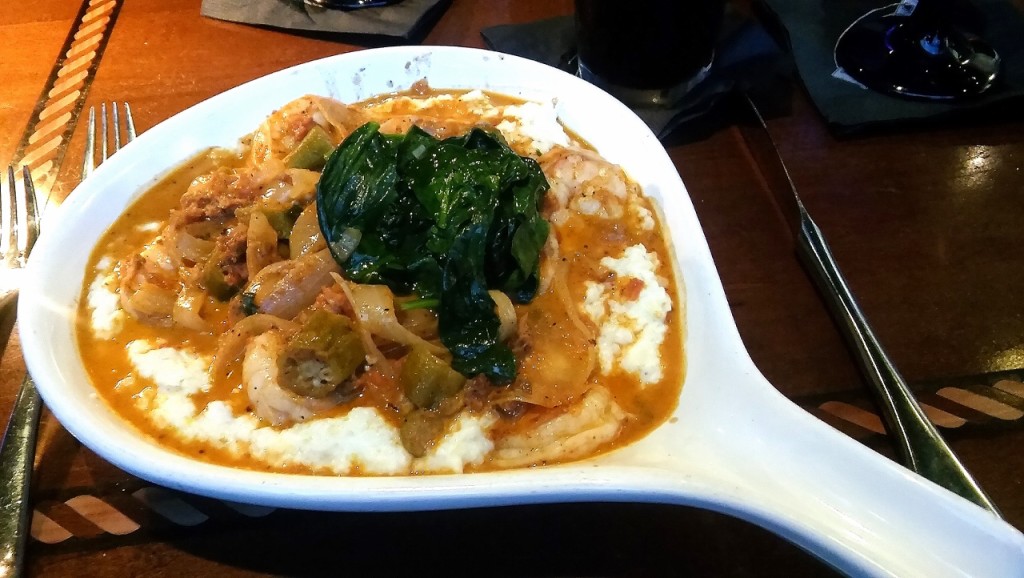 Look at the size of this Strawberry Cobbler! A perfect way to end a wonderful, informative weekend.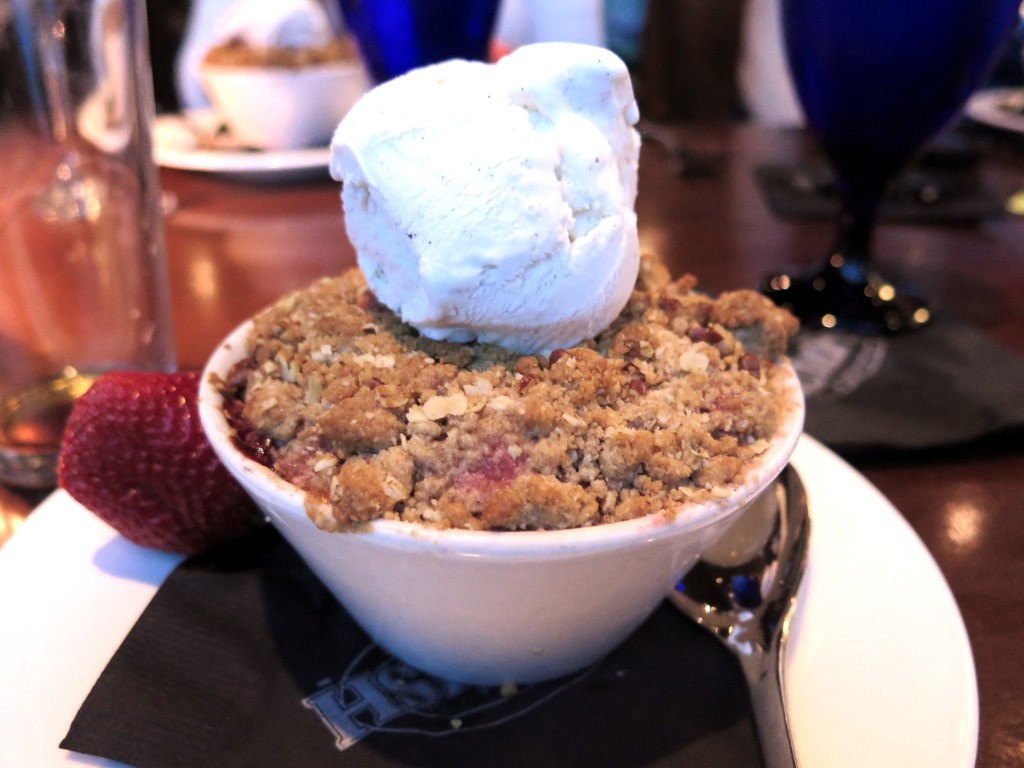 Find out more about Guy Harvey Outpost, RumFish Grill and TradeWinds Resorts. Learn about all the fun things to do in St, Pete Beach, Clearwater.
Visit Strawberry Sue and FSGA on their website.
Join us every Sunday for great meal ideas and more with the Sunday Supper Tastemakers!
Don't miss our weekly Facebook Live demos and giveaways starting 4:00pm EST!