If you like pancakes and the convenience of donuts you'll love funnel cakes. Sort of like a portable pancake, deep fried with the works! A perfect snack for Fat Tuesday!
Funnel cakes show up at every county fair and parade in PA. These fried batter treats are Pennsylvania Dutch in origin and a big part of my heritage.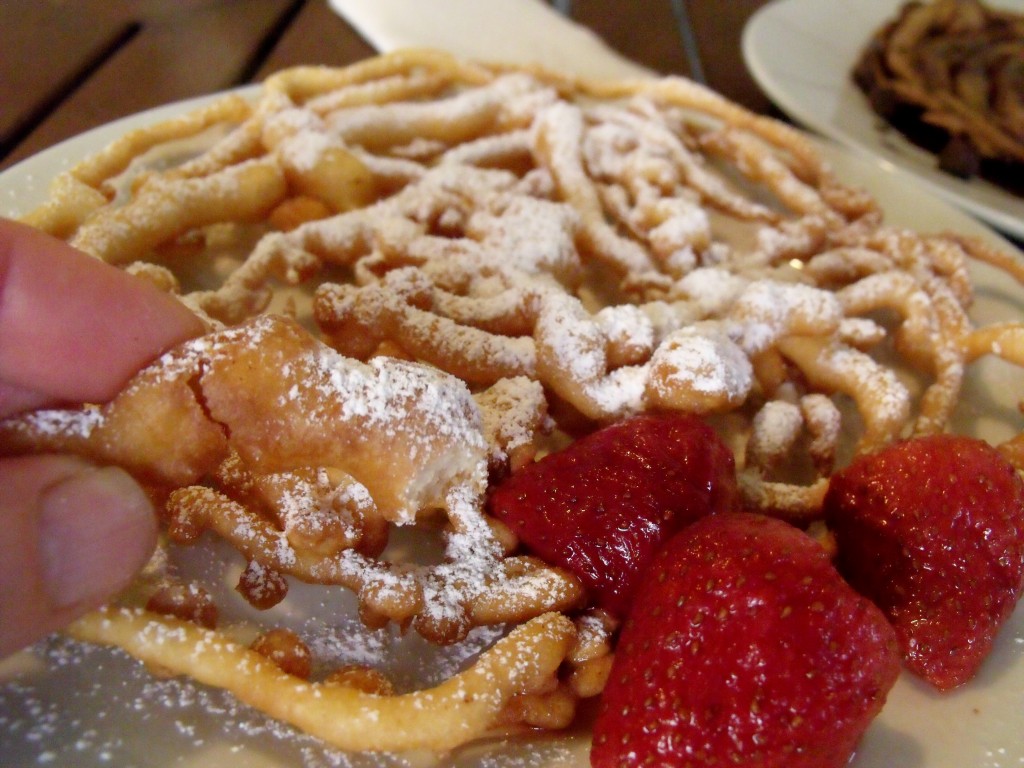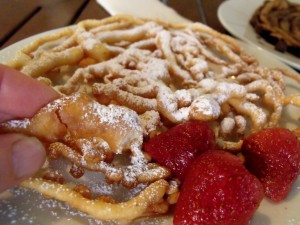 Funnel Cakes got their name by the way they're made. The batter was dropped into a vat of oil by filling a funnel and removing and replacing your finger over the hole to adjust the flow. You can use a measuring cup with a spout, but it gives you less control. I like to use a squeeze bottle. The bottle keeps my hands farther away from the hot oil and splashes.
Funnel Cake
Ingredients
1 egg, beaten
2/3 cup milk
1 1/4 cup flour
2 Tablespoons sugar
1 teaspoon baking powder
1/4 teaspoon salt
oil for frying
Directions
Mix together egg and milk.
In a separate bowl, mix together dry ingredients.
Slowly add wet mix to dry mix and stir until you have a smooth batter. While batter rests, heat oil to 375 degrees.
Place batter in funnel (remember to keep your finger in place), spouted measuring cup or squeeze bottle.
Drizzle batter into oil making circular or criss-cross patterns.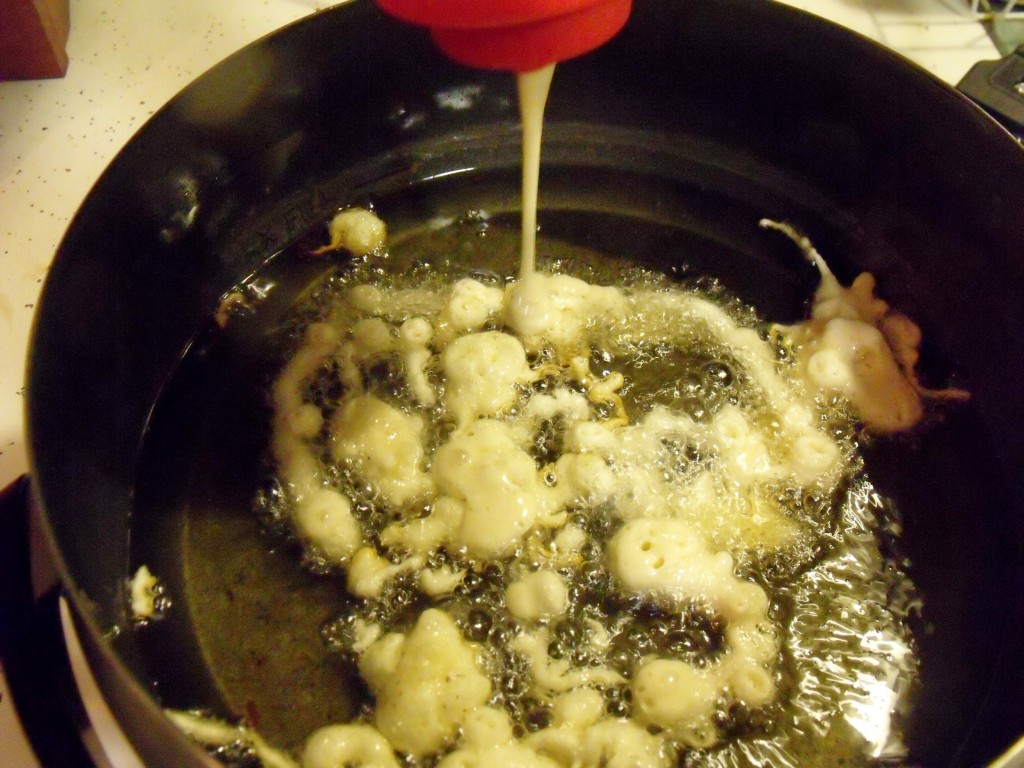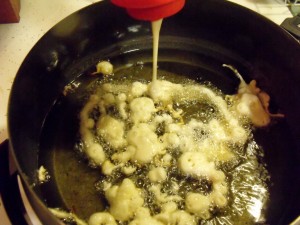 Fry until golden brown on first side, flip and fry until batter is golden brown and cooked all the way through.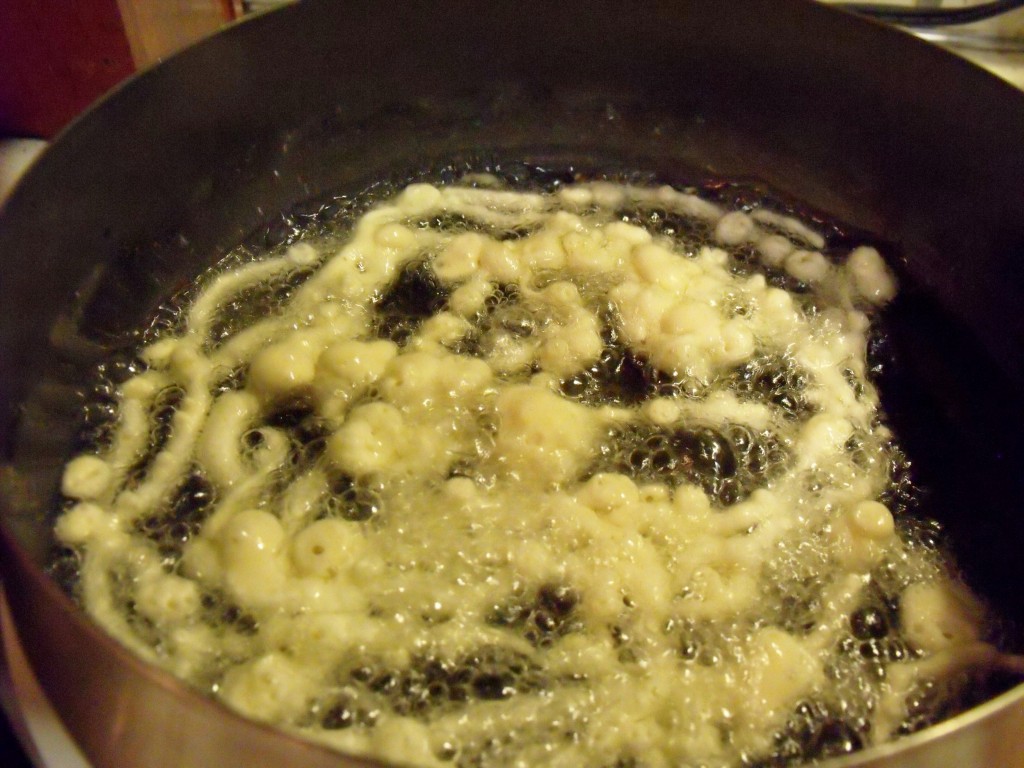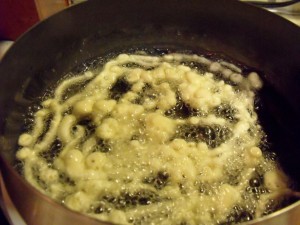 Remove and set on a paper towel to absorb excess oil.
Sprinkle with powder sugar while still warm. Serve with fruit if desired.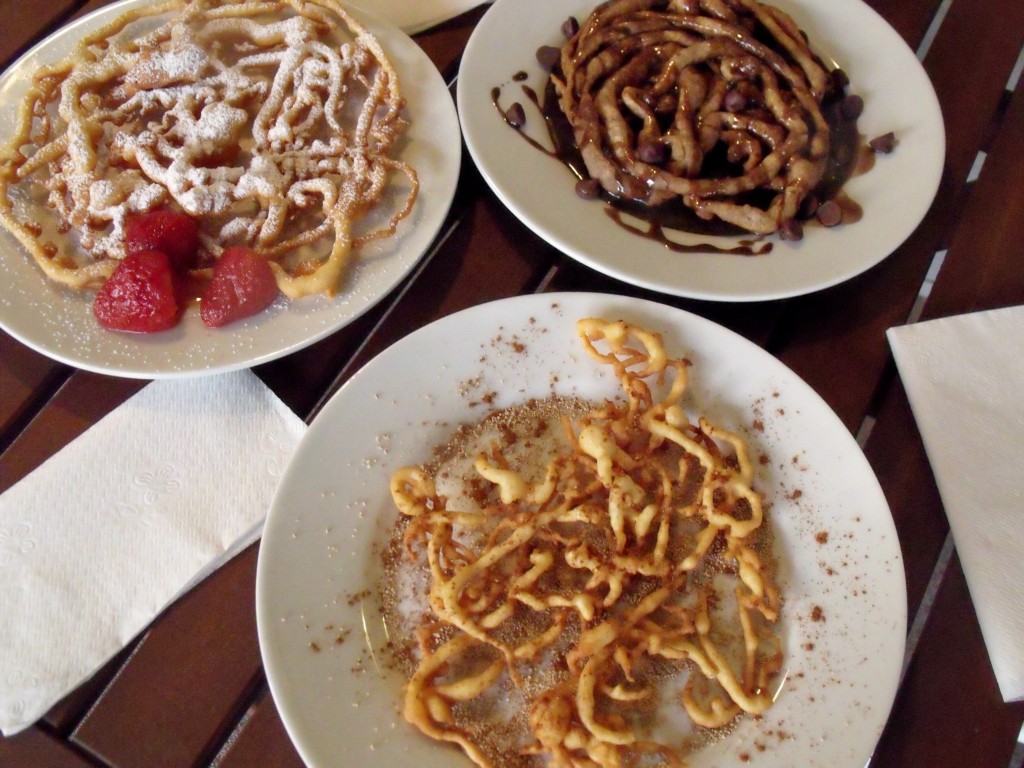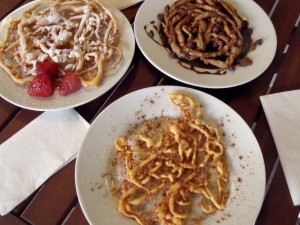 Variations:
Replace 1/4 cup flour with cocoa powder. Fry as above. Drizzle chocolate syrup and choc chips over finished cake.
Replace sugar with granulated brown sugar or Turbinado sugar. Add 1/2 teaspoon cinnamon. Serve sprinkled with sugar and cinnamon.