Glazed Blueberry Cookies welcome spring with fresh blueberries tucked inside!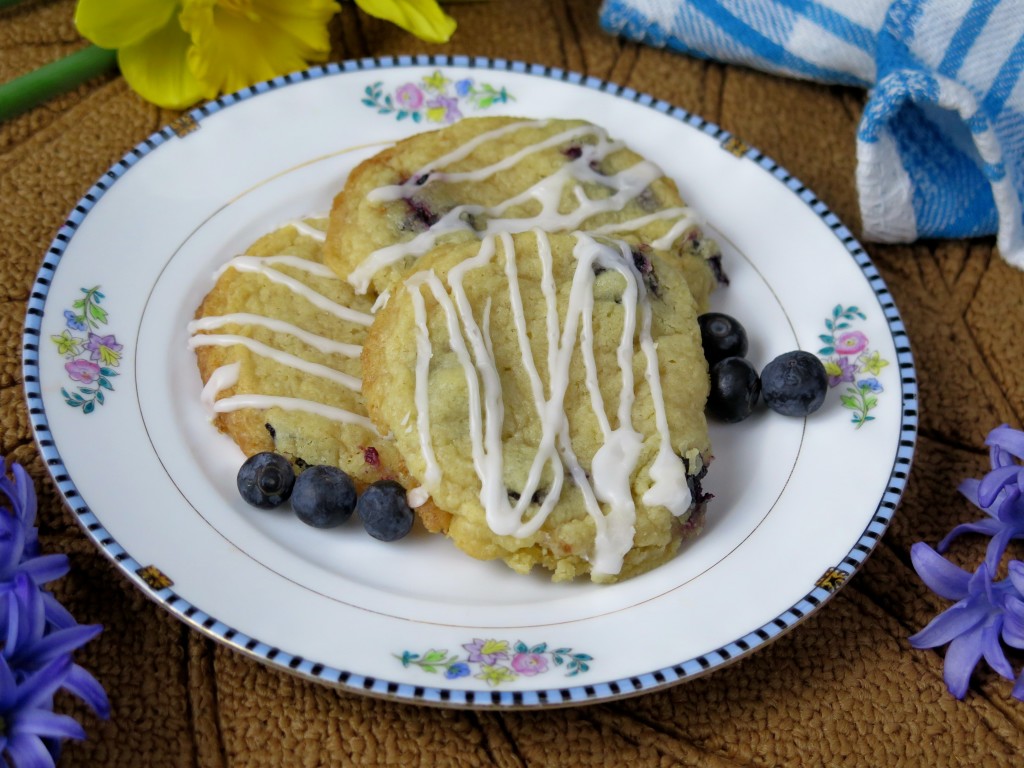 Welcome everyone! It's time again to #FillTheCookieJar!
Every month our #FillTheCookieJar cookie loving group meets to share our best cookies and bars to fit the theme. This month we welcome the return of spring, cookie style!
Fresh blueberries tossed in a bit of flour will help keep your cookies from turning "blue". I used a basic cookie dough recipe you can use for chocolate chip, nuts, marshmallows or candy pieces.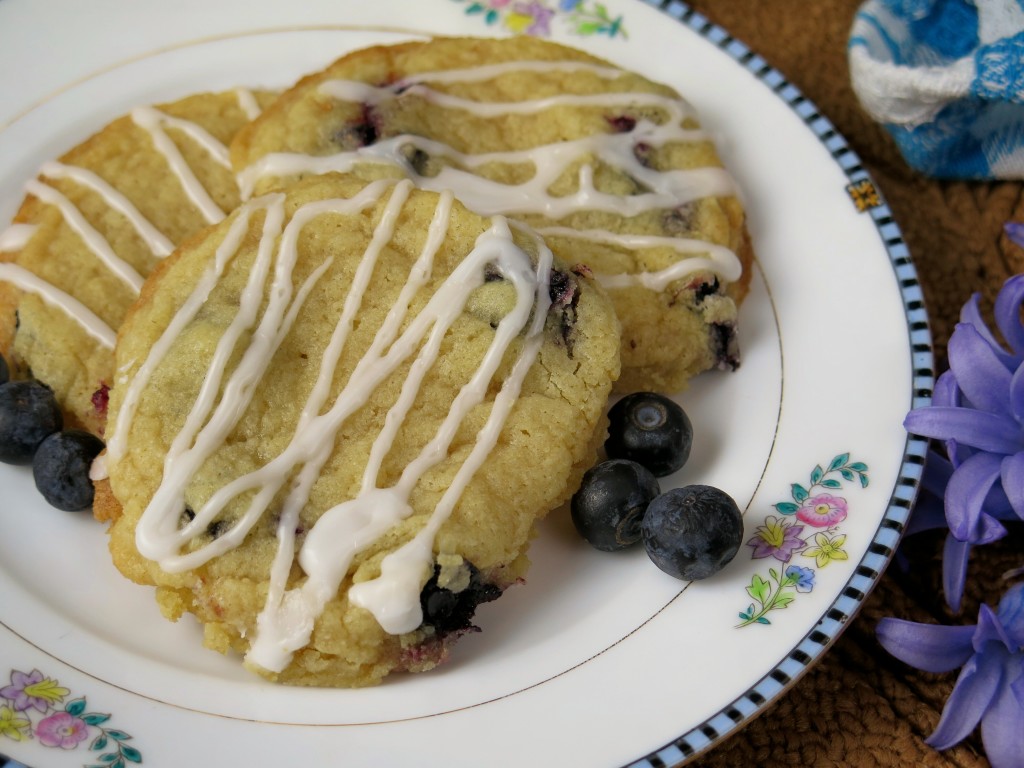 These cookies won't last long, guaranteed! Switch it up a little by substituting lemon or orange flavor in the cookie or the glaze. Try mixed berries. Add a few white chocolate chips. No rules!
Thank you Cynthia Landrie from  Feeding Big at http://FeedingBig.com for hosting this fun event!
If you would like to join in the fun, you can learn more and sign up at FeedingBig.com/fill-the-cookie-jar on Cynthia's site.

Glazed Blueberry Cookies
Glazed Blueberry Cookies #FillTheCookieJar
Ingredients
1/2 cup butter, softened
3/4 cup brown sugar
1/2 cup sugar
1 egg
1/2 teaspoon vanilla
1 1/4 cups flour plus 1/4 cup
1/2 teaspoon baking powder
1/2 teaspoon salt
1/2 cup fresh blueberries

glaze

1/2 cup powdered sugar
1 to 2 teaspoons water
Instructions
Toss blueberries in 1/4 flour. set aside.
Cream together sugars and butter. Add egg and vanilla.
In a separate bowl, whisk together 1 1/4 cups flour, baking powder and salt. add to creamed mixture.
Scoop desired size cookies onto a baking sheet.
Gently press in blueberries.
Bake at 375 until golden brown.
Whisk together powdered sugar and enough water to make a thin glaze. Drizzle over cooled cookies.
http://www.cindysrecipesandwritings.com/glazed-blueberry-cookies-fillthecookiejar/
Check out all these yummy spring cookies from us at #FillTheCookieJar !