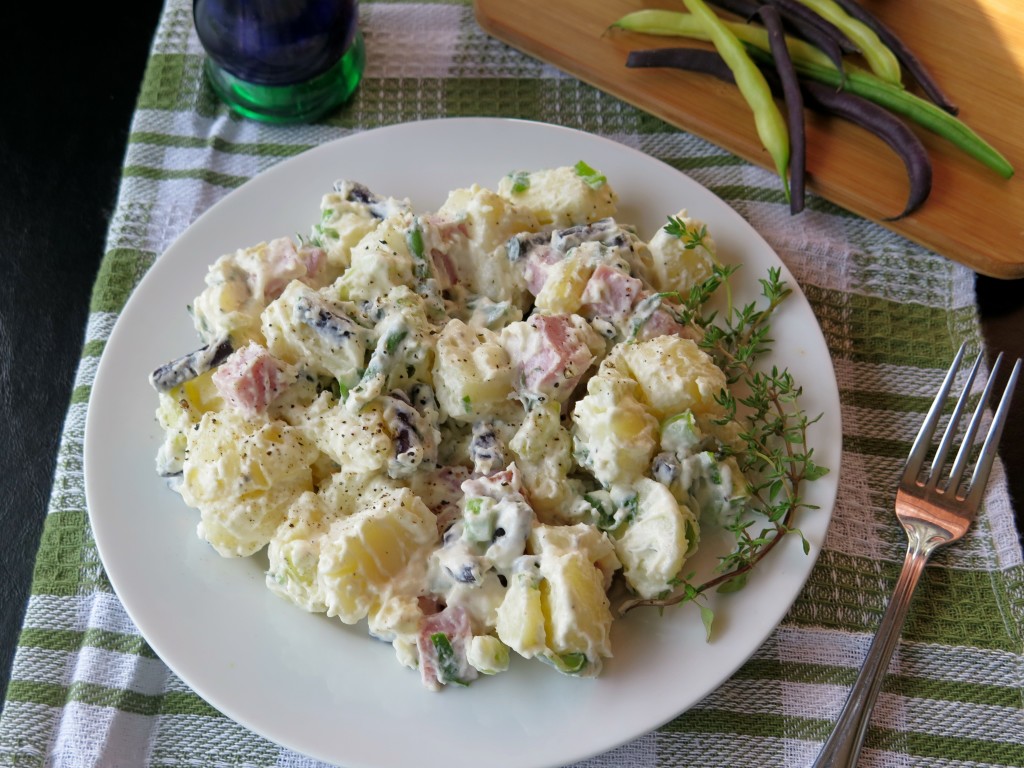 Welcome to another addition of Recipe ReDux!
July theme is…
Fresh from the Garden!
The season of bountiful produce has arrived. Whether your produce comes from the Farmers Market, a CSA share, or a plot of dirt out back, show how you are using fresh July fruits or veggies. And if you have gardening successes – or failures – please share!
I love to take a plant from seed to harvest. I enjoy it so much I used to a a Master Gardener with Penn State.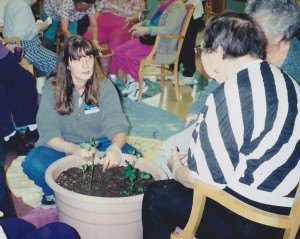 Now I just do a small backyard organic garden.
I still test seed for various seed companies. Sometimes, when the weather is right, the soil is primed and the insect population is low, something almost magical happens!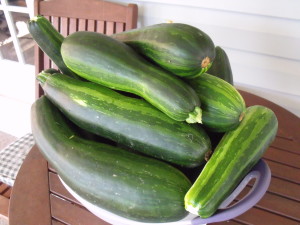 This year I'm testing tomatoes and bush beans. Yellow and purple varieties.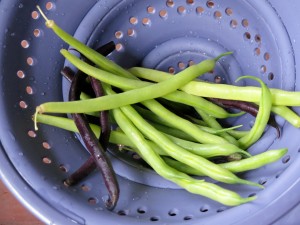 When I was growing up we call these long thin beauties string beans. If you are old enough to remember when beans had "strings" you are in good company. My Mom would give me a bowl full to pull the strings off. Snap the end, yank straight down. Sometimes both side need to be cleaned.
Today most snow peas still have strings. After pulling strings off 10 lbs of peas at a shot at work I've become an expert. I've been know to judge a good restaurant by their stringless peas! Ha!
But back to the meal at hand.
Nothing beats fresh picked beans. Hear the snap. Feel the spritz of water. You know you're in for a treat.
One of my favorite meals is ham, potatoes and string beans.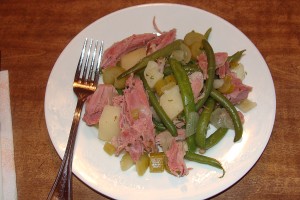 Great meal, but it's 90 degrees outside. I want something cooler.
Ham and String Bean Potato Salad offers the taste of fresh beans, potatoes and ham in a light ranch-style dressing.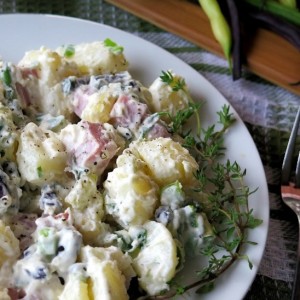 Ham and String Bean Potato Salad
Ingredients
2 medium potatoes, cooked peeled, cubed
1/2 cup bush beans, green, yellow or purple cut into 1/2-inch pieces
4 ounces cooked ham steak, diced
2 Tablespoons green onion, thinly sliced

Dressing

1/4 cup light sour cream
2 Tablespoons mayonnaise
2 Tablespoons milk
1/2 teaspoon fresh thyme
1/4 teaspoon salt
1/8 teaspoon garlic powder
1/8 teaspoon freshly grated black pepper
1/8 teaspoon onion powder
Instructions
Mix together potatoes, beans, ham, green onion, thyme
In a separate bowl, mix together dressing ingredients
Fold in dressing.
Serve chilled.
http://www.cindysrecipesandwritings.com/ham-and-string-bean-potato-salad-reciperedux/
About Recipe Redux:
As the first and only recipe challenge founded by registered dietitians,The Recipe ReDux is focused on taking delicious dishes, keeping them delicious, but making them better for you. Dietitians Regan Jones (ofReganMillerJones, Inc.), Serena Ball and Deanna Segrave-Daly (both of Teaspoon Communications) founded the group on the belief that healthier eating should always taste delicious. As the Latin term "redux" means to revisit or reinvent, we are reinventing the idea of healthy eating with a taste-first approach. We aim to inspire the food lover in every healthy eater and inspire the healthy eater in every food lover.
You can apply to join here .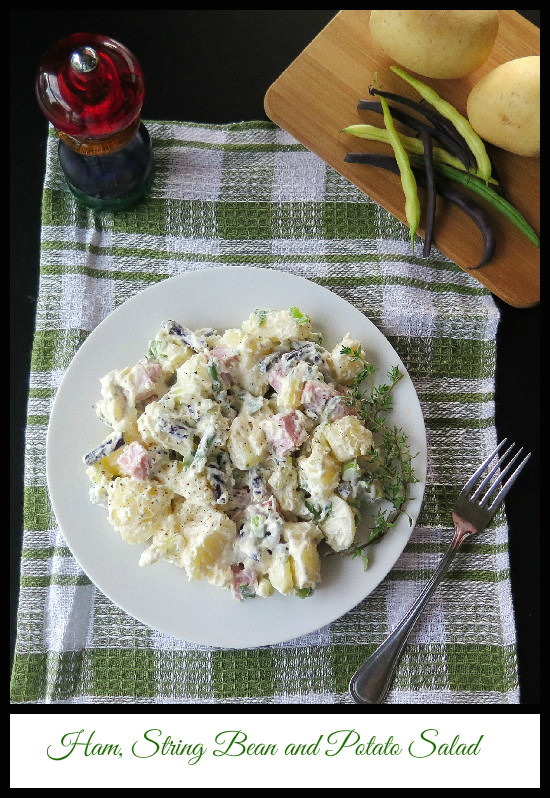 Enjoy all these great Fresh From the Garden recipes from Recipe ReDux!