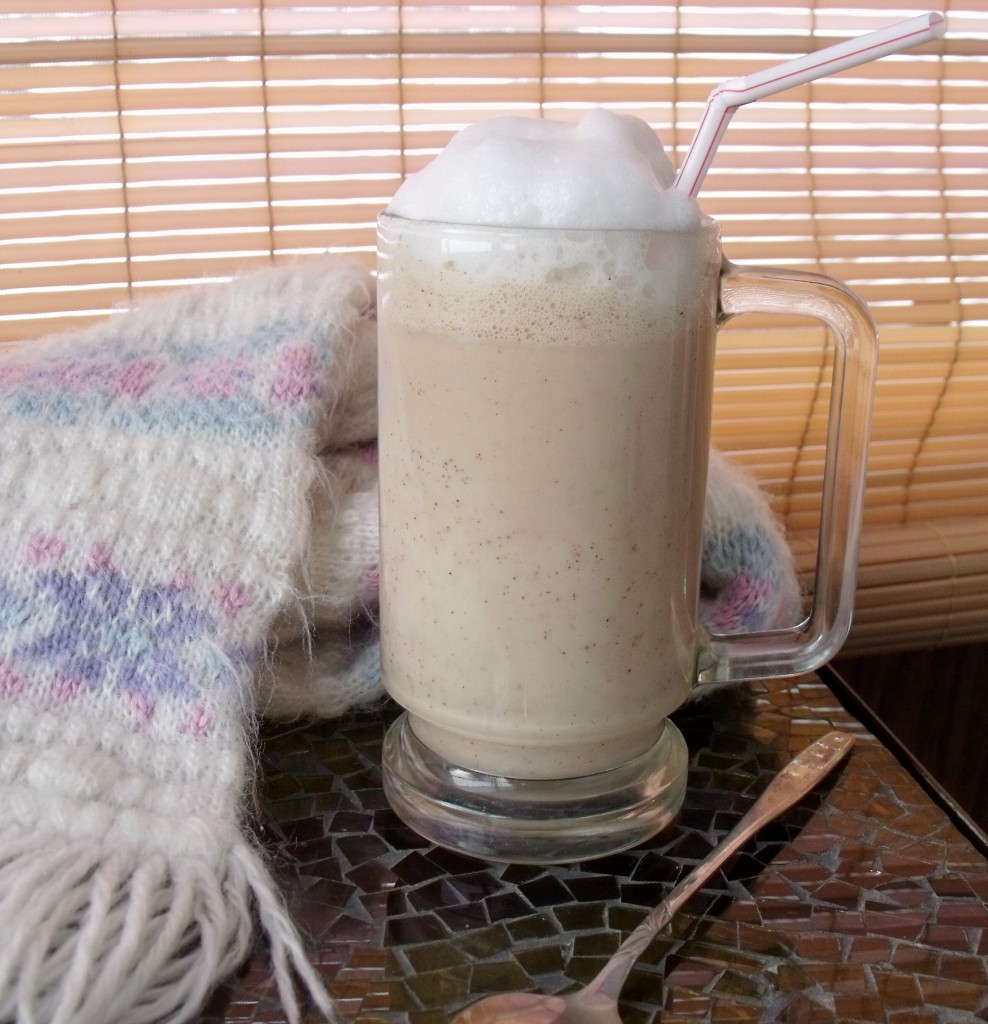 If there ever was a winter for a good hot drink, this is it. We're experiencing a whirlwind winter here in PA. Record snow and ice and just crazy cold. Streets become ice skating rinks within minutes and the snow is piled 8 feet high in places. Tomorrow they are calling for "Freezing fog". What the heck is that? I'm picturing the air as thick as cotton candy only wetter.
The Recipe ReDux challenged the group to come up with healthier versions of a new hot beverage or revised favorite belly warmer drink.
I've been on a cinnamon kick lately so mine had to include that warm spice for sure. Almond milk was next on the list, I've done a soy drink version that tasted like an oatmeal cookie. That drink was good in its own right and didn't need any lightening up.
To the almond milk and cinnamon I added a little brandy and a hint of orange. I didn't want a sugary drink so a bit of Monk Fruit in the Raw worked perfectly!
If you're wondering why I would add whipped cream I have a surprise for you. That fluffy stuff is whipped almond milk with a bit of Monk Fruit in the Raw beaten in. It takes a while and a really cold bowl to get that effect but it is worth it. Think smooth, foamy cappuccino but without the coffee.

Hot Cinnamon Almond Sipper #RecipeReDux
Ingredients
4 cups almond milk, divided
4 tablespoons Brandy
3 Tablespoons Monk Fruit in the Raw, divided
2 Tablespoons Cinnamon
4 Tablespoons Orange Juice
Instructions
Whip one cup almond milk with 1 Tablespoon Monk Fruit in the Raw until thick and foamy. Refrigerate.
Combine 3 cups almond milk, brandy, cinnamon and orange juice in a saucepan. Heat whisking constantly until temperature reaches 160.
Pour into 2 mugs. Top with whipped almond milk.
Enjoy these offerings to warm your winter days from The Recipe ReDux.