Italian Guacamole brings the taste of Italy to your favorite avocado dip. Serve with Herb Tortilla chips for an amazing treat!
Thank you for joining in the fun #GuacSquad12 is having this week!
Learn more about these guacamole dedicated food bloggers here!
Come close. I want to let you in on a little secret now that you are part of the #GuacSquad12 family.
I was afraid to try guacamole for years! That's right. I thought it was going to be too spicy. Too mushy. I tasted avocado by itself and I wasn't totally sure how to use it.
Then I met Miguel. He was my supervisor at work and everyone loved his version of guacamole. The funny thing was that he was allergic to avocados! He couldn't even touch them!
One day I came into work and there were a flat of avocados on my prep table. I looked at them like they were grenades ready to explode!
Miguel explain his dilemma to me. We needed guac for a catering event and he needed me to make it. Oh boy!
If you work in a commercial kitchen then you must taste everything you make before service. So not only did I need to make it. I had to eat it.
That's when I fell in love with guacamole!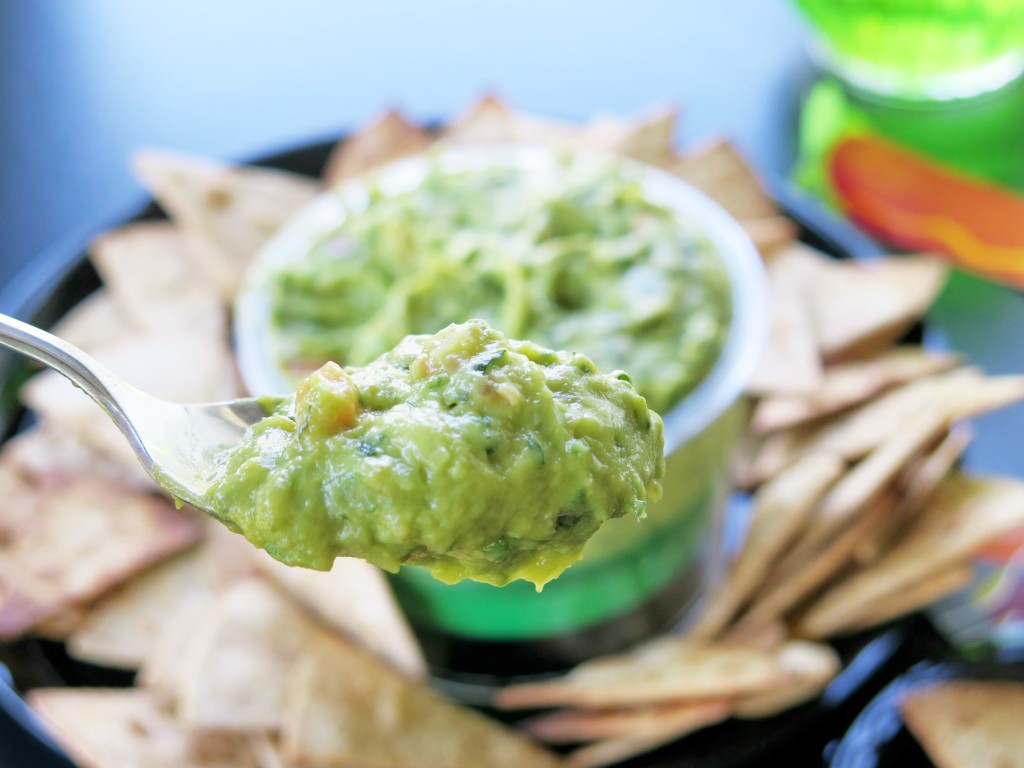 Taking that basic flavor and adding Italian herbs kicks it up a level.
Gourmet Garden makes a wonderful product called Italian Herbs that has all the flavors in an easy-to-use stir-in paste! I used their Chunky Garlic stir-paste for easy to use garlic and their Lightly-dried Basil without the mess of chopping!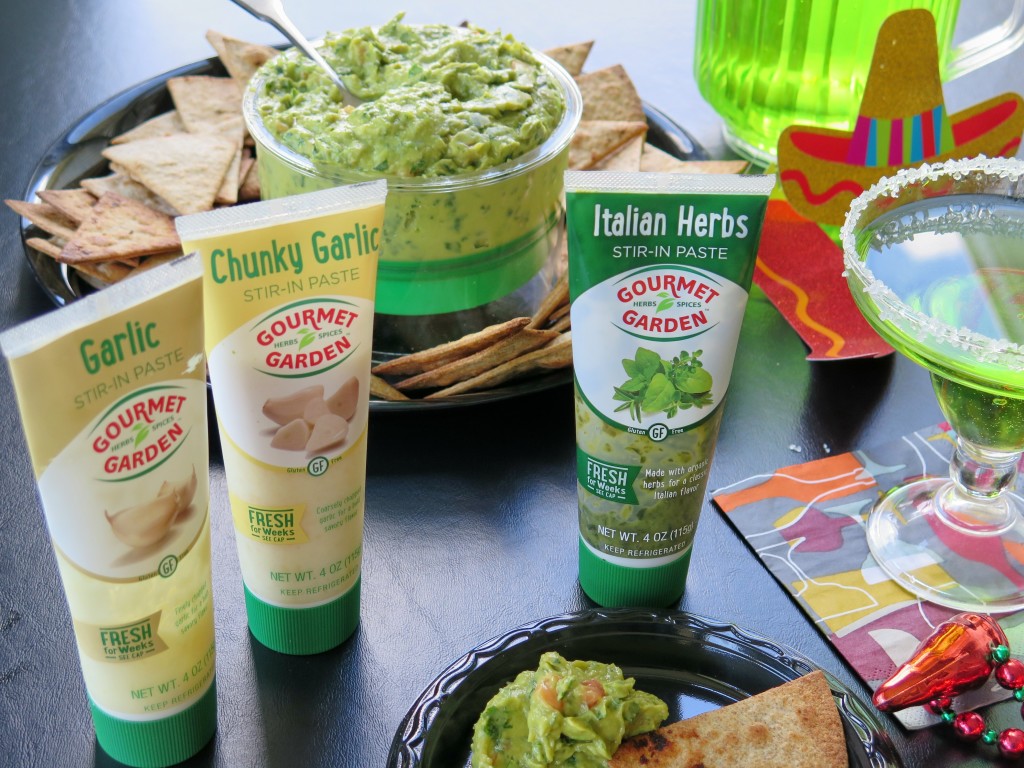 Italian Guacamole uses arugula as the base, with capers, onions, tomatoes and of course, you can't have guacamole without avocados.Melissa's avocados were the perfect base for this guac!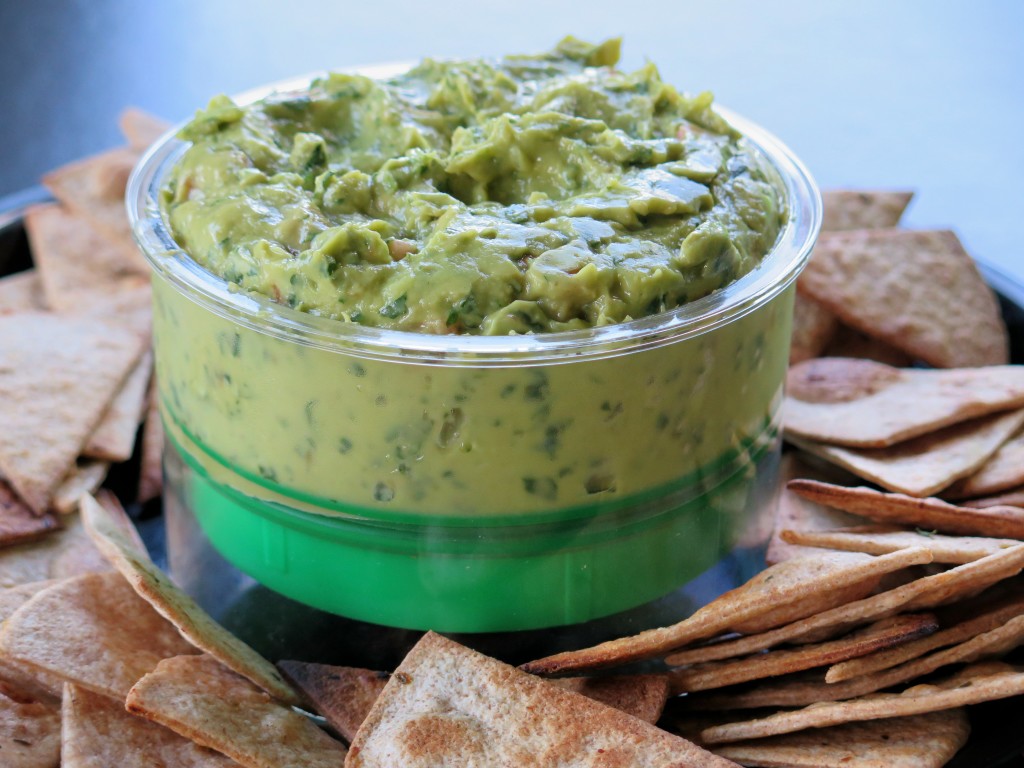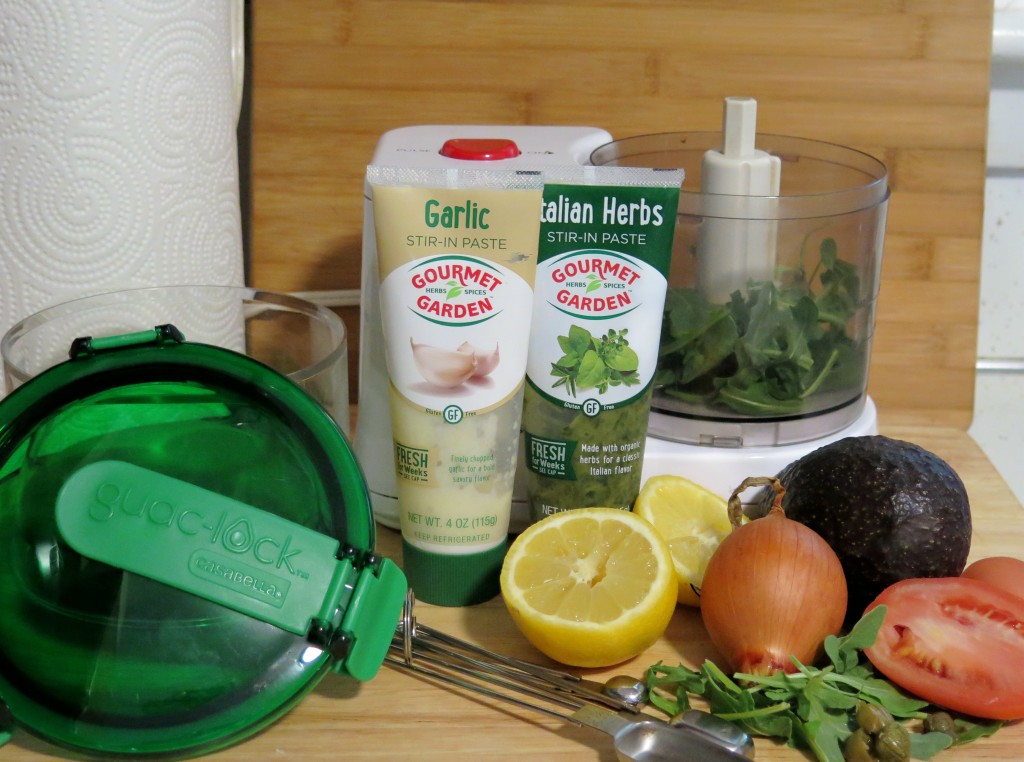 One of the biggest problems Guac lovers face is when the avocados in the mix begin to oxidize and turn brown. Most guacamole recipes call for lime or lemon juice. That acidic reaction helps slow down the process. But what if you wanted to keep your guacamole for more than a day? Maybe even make it ahead for a party?
Guac-Lock guacamole store and serve unit from Cassabella keeps your guacamole fresh and vibrant green for days! This easy-to-use machine evenly presses out the air and makes an air-tight seal for storage. Remove the cap and you have a handy serving bowl.
Italian Guacamole delivers rich flavor packed into dip for parties or a quick snack. The first batch I made then stored in the Guac-Lock kept for several days. Remember to press out the air each time before returning the Guac-Lock to the refrigerator.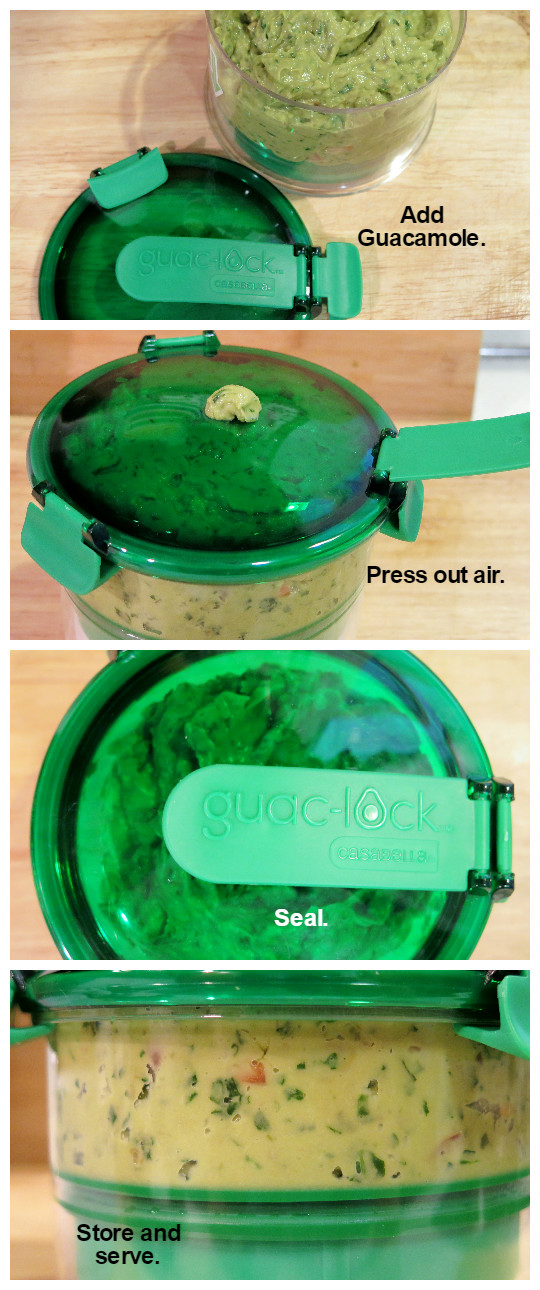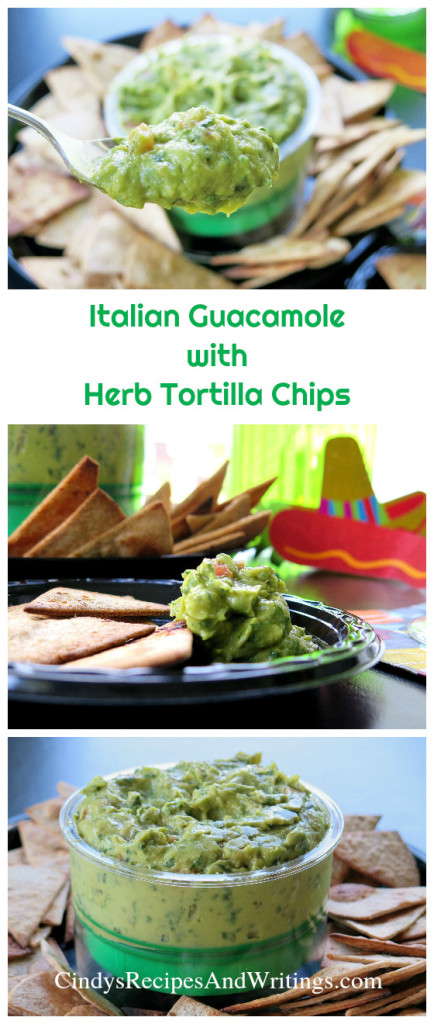 A dozen bloggers have come together to share fourteen different guacamole recipes during the month of July. Whether you're a guacamole purist – think avocado, cilantro and lime – or you get a little more creative – think of some fabulous fold-ins such as pineapple or olives – the #GuacSquad12's creations will make your mouth water.
Casabella
Gourmet Garden Herbs & Spices
Melissa's Produce