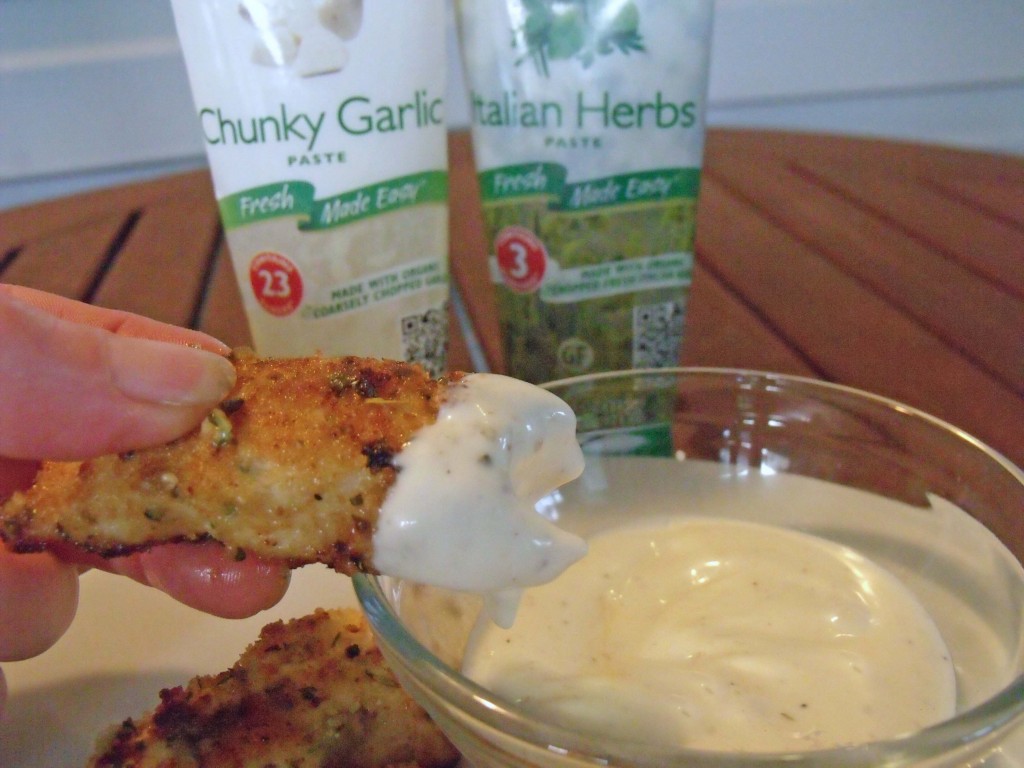 Fresh herbs anytime at your fingertips. Sound good? I think so too. That is the advantage I've had since attending #BSP4 (Big Summer Potluck 4). When I arrived I was given my swag bag and a generous supply of Gourmet Garden Herbs. These samples were full size tubes! Chris, our greeter/host/confidant/all around go to guy, handed these out in their own thermal reusable bag.
When I got home I started experimenting with flavor combos and found that these Gourmet Garden herbs mix well into sauces and dissolve without clumps. I was surprised at the variety of flavors like ginger and lemongrass.
I've seen these herb tubes before in the grocery where I shop but I never bought them. I thought, no way could these taste like fresh herbs. WRONG!
I've used the basil and garlic in pestos and mixed the Italian Herbs in oil for dipping. Then I noticed how easily it clings to meat. So I thought, why not chicken fingers?
Italian Lovers Chicken Fingers
These chicken fingers are super quick to prep and take 10 minutes or less to cook. Another great point about these herbs for breading is that they are moist enough so there is no need to use egg to dredge.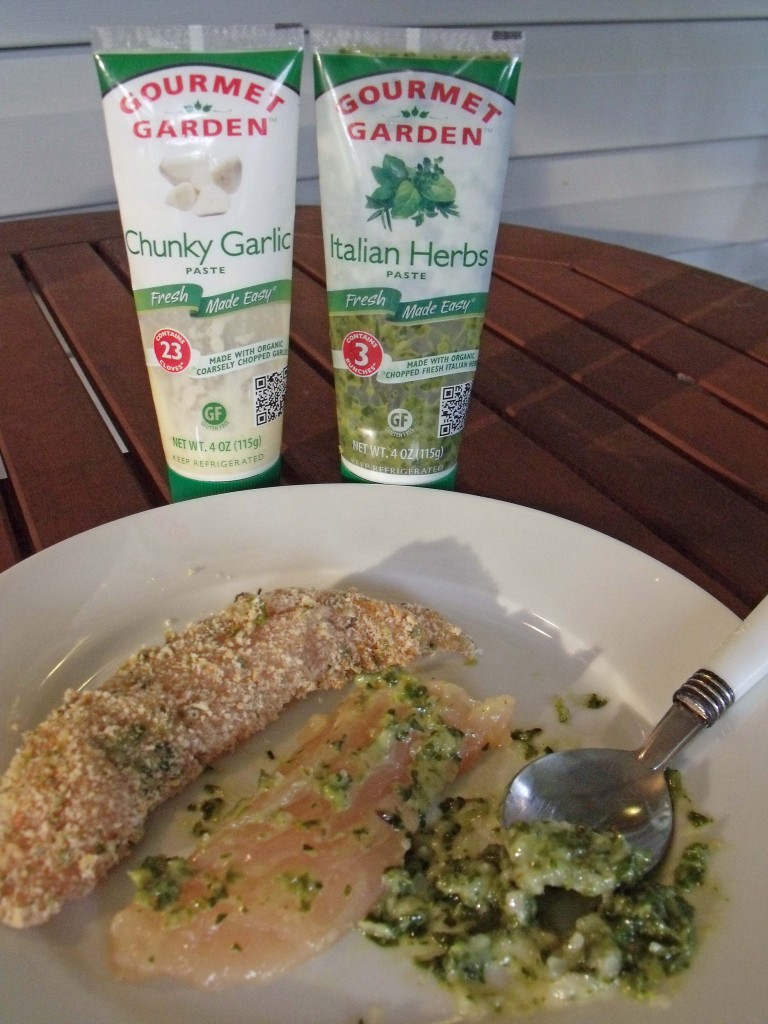 Serve alone or with a dipping sauce. These fingers also go great with a salad or baked sweet potato fries.
Ingredients

1 pound boneless chicken tenders
2 Tablespoons Gourmet Garden Italian Herbs
1 Tablespoon Gourmet Garden Chunky Garlic
2 Tablespoons olive oil
1 cup plain bread crumbs
1 bottle Fat-free Ranch Dressing (optional for dipping)
Directions
Mix together Italian Herbs and Chunky Garlic.
Dredge tenders in herb mix and roll in bread crumbs.
Heat oil in a skillet over medium heat. Lightly fry tenders 3 to 4 minutes per side until coating is crisp and meat is no longer pink inside.
I was provided with sample tubes of Gourmet Garden Herbs. This recipe is entered in the Weeknight Suppers Recipe Contest sponsored by Gourmet Gardens. I was under no obligation to review or write about Gourmet Garden products. Opinions expressed are mine and not influenced by the sponsor.