My Italian Wedding Soup marries chicken with kale. Tender chicken meatballs and chunks of chicken, kale, pasta and Parmesan cheese. A hearty, satisfying soup to brighten winter.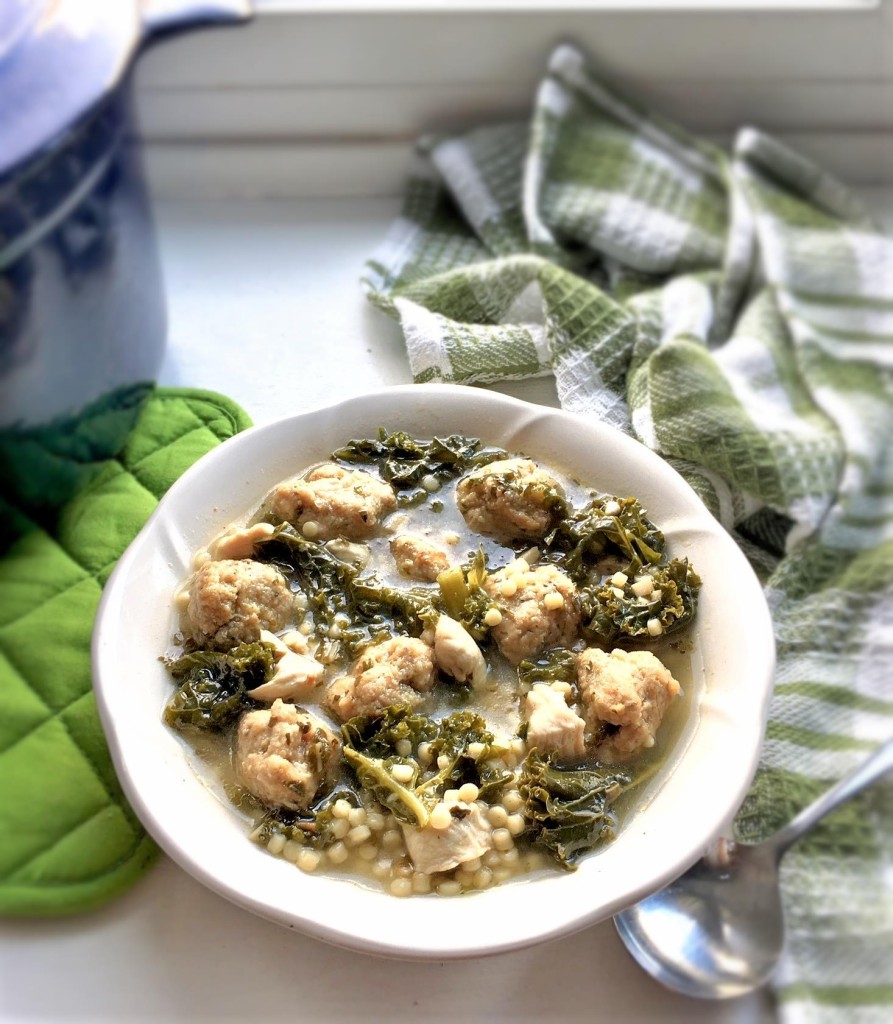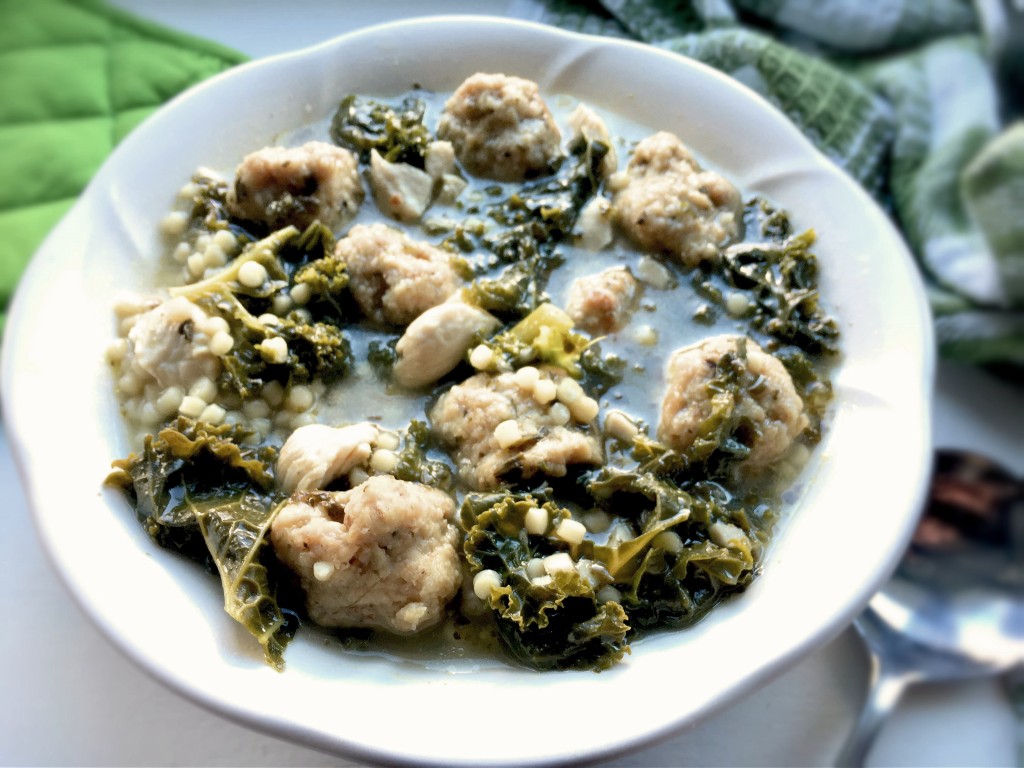 My dad was actually born on the boat on it's way to America from Italy. He was inside United States territorial water so he was a deemed a citizen. I don't know much about his side of the family. He died when I small.
But there is definitely Italian in me when it comes to food!
I chose Italian Wedding Soup for my contribution to our Festive Foodies #ItalianDay event. Italian Wedding soup is a celebration soup that marries meat and greens. Usually the meatballs are beef. Chunks of chicken and spinach, kale or collards are added to the broth. Some people add cheese, eggs and pasta.
My version is made with chicken meatballs, chunks of chicken and kale. I added acini di pepe pasta and parmesan cheese.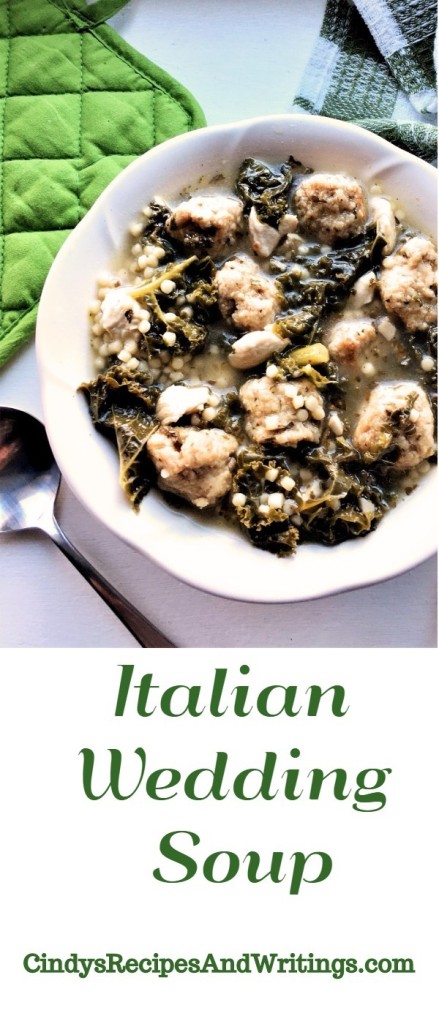 Italian Wedding Soup
Ingredients
2 quarts chicken stock
1 pound chicken breast, cut into 1/2-inch pieces
1/2 pound ground chicken
1 egg
1/2 cup bread crumbs, divided
1 tablespoon Italian seasoning
1/2 cup minced onion
salt and pepper to taste
4 cups shredded kale
1 cup acini di pepe
1/2 cup Parmesan cheese
Instructions
Mix together ground chicken, onion, bread crumbs, egg, bread crumbs,Italian seasoning,salt and pepper. Form 1/2-inch balls. Brown in oil. Finish off in 350 oven for about 10 minutes
Bring broth, kale, chicken and pasta to a boil. Cook over medium heat until chicken is cooked. Add meatballs and cheese. Heat thoroughly.
http://www.cindysrecipesandwritings.com/italian-wedding-soup-italianfood/
Thank you Ellen from Family Around the Table for hosting our Italian Day event!
Enjoy a taste of Italy with Festive Foodies!