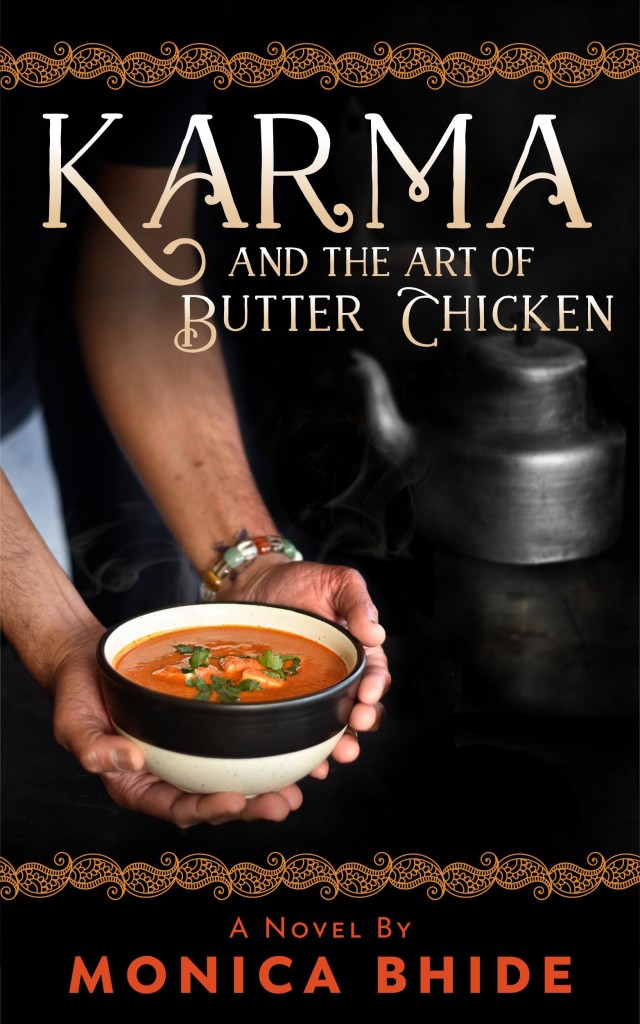 I was given a copy of Karma and the Art of Butter Chicken to read with no further obligation or compensation. All opinions are my own. Photos courtesy of the author, Monica Bhide.
I'm a firm believer in Karma. Growing up we called it, "What goes around, comes around." The thought of future consequences from my indifference or shenanigans is what kept me, for the most part, on the straight and narrow.
Today karma has a different meaning to me. I strive to help and do better for others because I feel it is the right thing to do. It's not actions based in fear or want of reward. The simple act of a smile is reward enough.
Today I am very fortunate. I'm not rich yet I want for nothing. I feel truly blessed. It wasn't always that way.
I grew up poor although I didn't know I was poor. I thought everyone skipped a meal once in awhile so there was enough food to go around.
Sometimes we went days without heat and slept in one bed, back to back to keep warm. I admit there were times when I asked myself what I did to deserve it.
I didn't grow up bitter. That's bad karma.
When I saw Monica Bhide's book, Karma and the Art of Butter Chicken I lit up. First, it was written by a very lovely souled lady who is an inspiration to me. Second, I was curious about Butter Chicken. 😉
I met Monica Bhide a few years at the Food Wine Conference in Orlando and I have been a fan ever since. She is a world class chef and inspirational speaker that is warm, funny and full of life.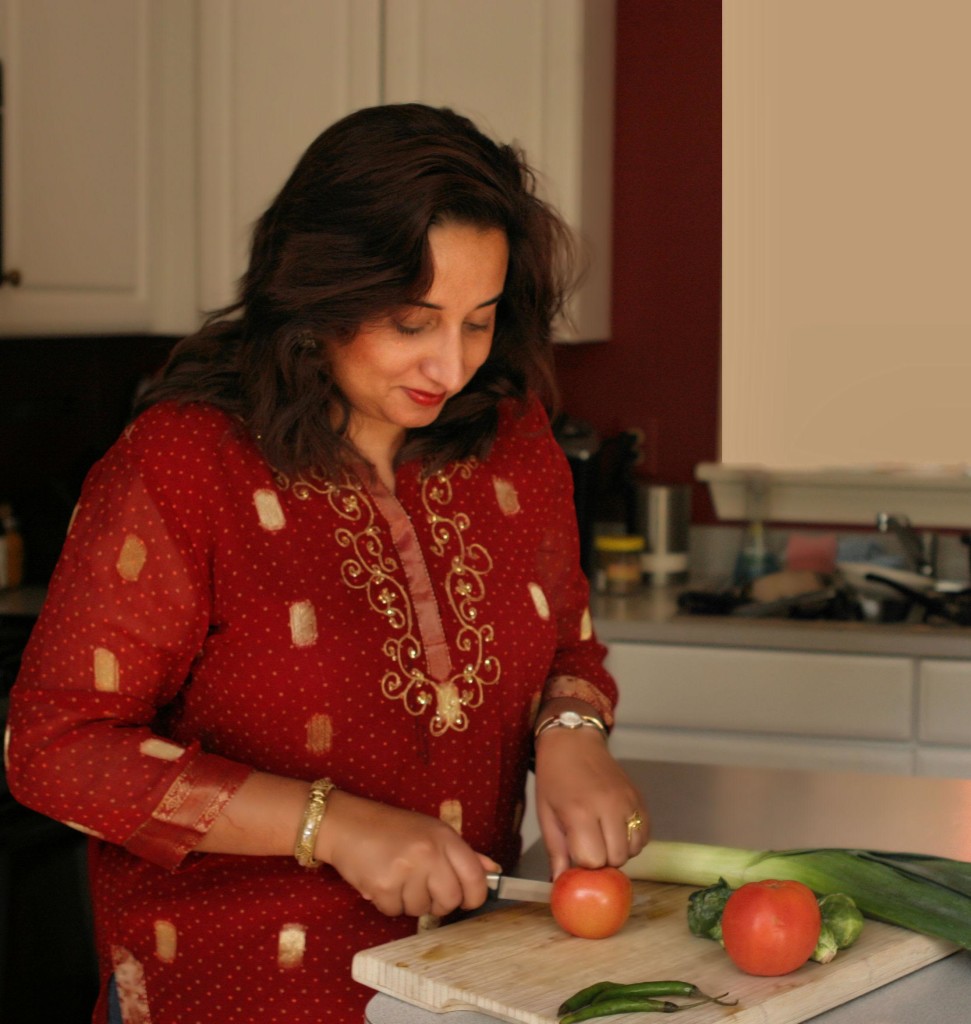 In her recent book, Karma and the Art of Butter Chicken, Bhide takes you on a ride back to India's poorest areas where beggars outnumber merchants and for the most part, it is every man for themselves.
Amid all the day to day chaos, a young man named Eshaan works hard to achieve his dream of running a kitchen to feed the poor. In Eshaan's eyes this restaurant is not charity. Patrons would help however they can to earn their meal. Help in the food prep, gather donations or whatever assistance was needed. Karma Kitchen would insure no one starved to death like his beloved mother.
Eshaan is given the chance to earn the money needed to keep his dream afloat by way of a cooking contest. Will his talent, drive and support from friends be enough to make Karma Kitchen a lasting ray of hope in his troubled community?
I couldn't help asking Monica a few questions about her inspirations for writing, Karma and the Art of Butter Chicken. She shared her personal thoughts with me.
Me: What inspired you to choose pairing Karma with Butter Chicken?
Monica: It is my own favorite dish from my childhood! And it truly is a really beloved dish with many of my Indian friends and family.
Me: Is Eshaan based on someone you met on your in own life's journey?
Monica: He is inspired by many people I know who have dedicated their lives to helping and serving the hungry. DC-based Chef Jose Andres in particular. His work with the DC Central Kitchen is pretty inspiring.
Me: As a writer and inspirational speaker, what advice can you give someone starting out with writing about their own journey into the passion of food?
Monica: Just write. I think a lot of people overthink the whole journey and the process. Write whatever you love to think about, eat, play with…. the passion will show!
Thanks Monica for inspiring me and giving me the opportunity to experience Eshaan's world!
###
Share in the joys, heartaches and triumphs of Eshaan's journey. Karma and the Art of Butter Chicken is available at Amazon, Barnes&Noble and independent bookstores everywhere.
Monica Bhide is an internationally renowned writer known for sharing food, culture, love, and life with a lyrical voice and universal appeal. She has built a diverse and solid audience through the publication of three cookbooks, her collection of short stories, her website, MonicaBhide.com, and articles in top-tier media, including Food & Wine, Bon Appétit, Saveur, The Washington Post, Health, The New York Times, Ladies Home Journal, AARP The Magazine, Parents, and many others. Her books have been published by Simon & Schuster and Random House(India). The Chicago Tribune named Bhide one of the seven food writers to watch in 2012. In April 2012, Mashable.com picked her as one of the top ten food writers on Twitter. Her work has garnered numerous accolades and has been included in four Best Food Writing anthologies (2005, 2009, 2010, 2014). Monica is a frequent presence on NPR, and serves as a speaker and teacher for organizations such as Georgetown University, the Association of Food Journalists (AFJ), London Food Blogger's Connect, and the Smithsonian Institution. Her seventh book, Karma and the Art of Butter Chicken, releases later this year. Monica was just profiled in "Those Immigrants: Indians In America, A psychological exploration of achievement," by James Beard award-winning Dr. Scott Haas. (courtesy of Amazon.com)