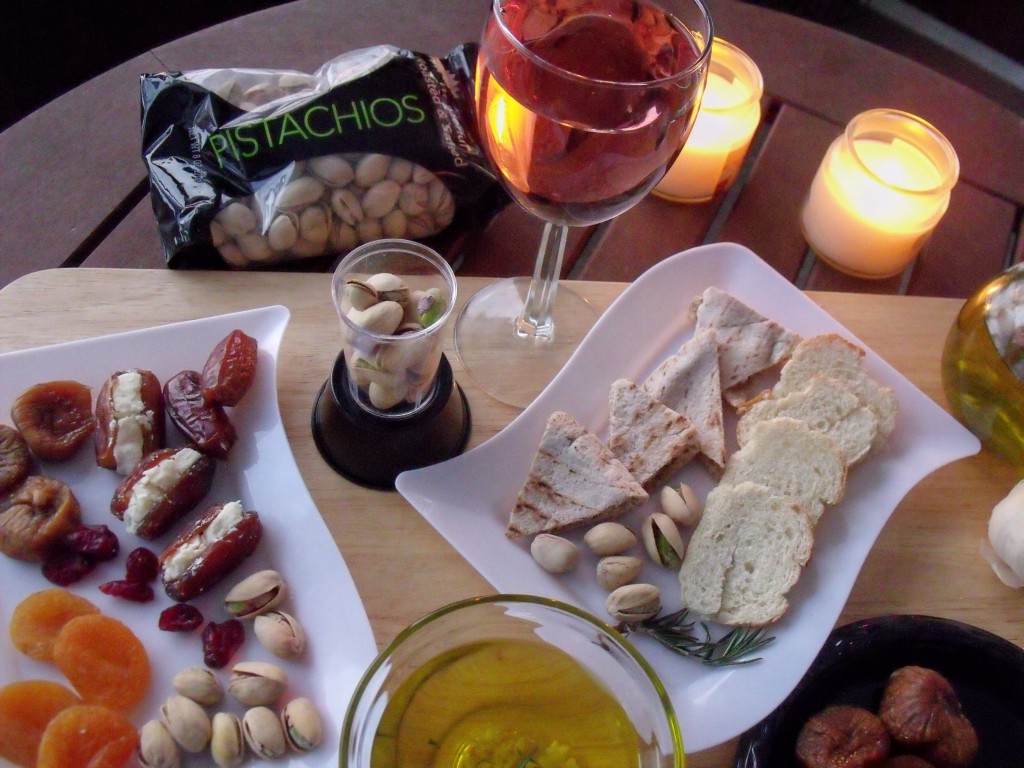 "I received free pistachio samples from the Pistachio Health Institute mentioned in this post. By posting this pairing I am entering a contest sponsored by Pistachio Health Institute and am eligible to win prizes associated with the contest. I was not compensated for my time."
This month The Recipe ReDux is pairing up with The Pistachio Health Institute to share the good news about In-shell Pistachios!




According to The Pistachio Health Institute , pistachios are a deliciously simple way to snack healthy. A one-ounce serving of pistachios equals approximately 49 nuts, which is more nuts per serving than any other snack nut, and a reduced serving of about 30 pistachios is just about 100 calories.
Crack 'em, Chew 'em, Love 'em, Leave 'em: Let the Pistachio Principle be your guide! Empty pistachio shells may serve as a "visual cue" of how many pistachios you've consumed, so don't discard the shells after you've enjoyed the treat inside.
Study participants who left pistachio shells on their desk reduced their calorie consumption by 18 percent compared to participants who discarded shells immediately after consumption.
People who consumed in-shell pistachios ate 41 percent fewer calories than those who consumed pistachios without shells. This suggests that empty shells may be a helpful visual cue as to how much has been eaten – thereby potentially encouraging reduced calorie consumption.

In-shell pistachios can stand alone as a wonderful anytime snack. Pair these delicious morsels with dried figs, feta stuffed dates, dried apricots and cranberries for a Mediterranean flare.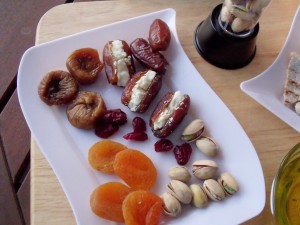 Why stop there? I added pita wedges and French bread with a dipping olive oil infused with garlic and rosemary.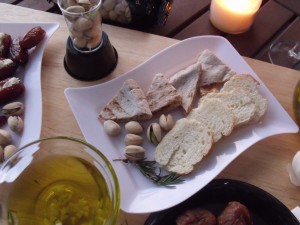 Serve with your favorite wine or sparkling cider.
 Connect with the Pistachio Health Institute on their website at www.PistachioHealthInstitute.org on Twitter and Facebook.
Here are more great In-shell Pistachio Pairings from the Recipe ReDux.