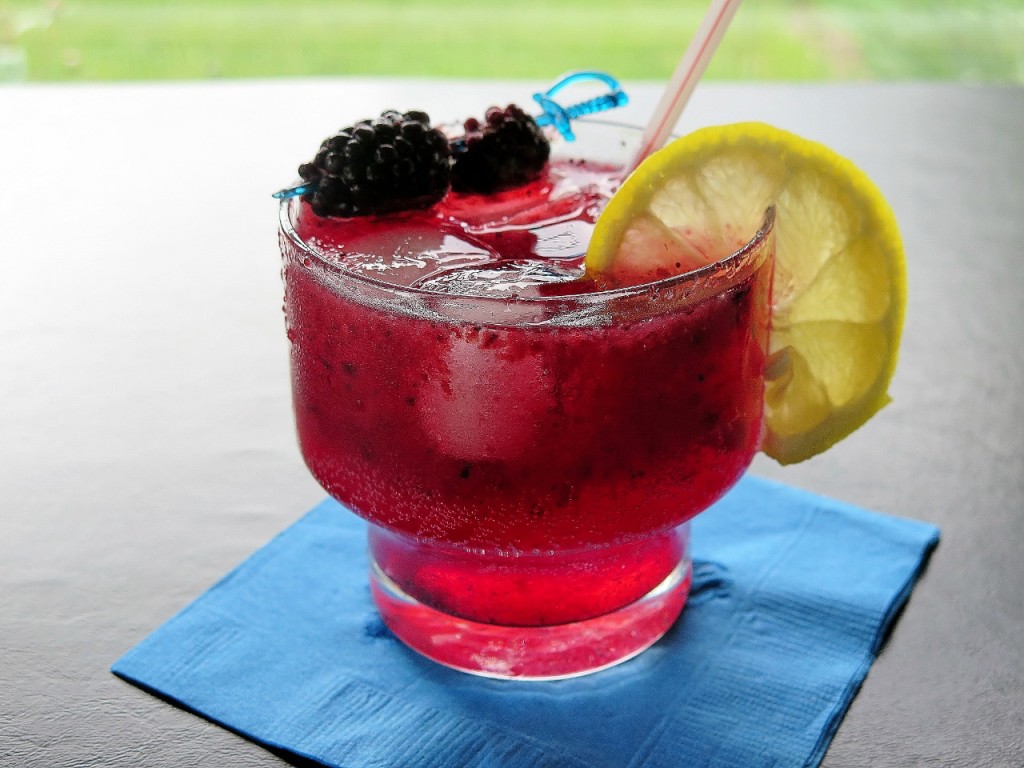 Mixed Berry Sparkler tickles your taste buds with blueberries, blackberries and strawberries pureed and served with sparkling cranberry juice. A delicious mocktail perfect for brunch, bridal shower, or Al Fresco dining.
Welcome to another edition of The Recipe ReDux!
May 2017 – Theme
Cocktails and Mocktails for May Celebrations!
Showers and celebrations with friends abound this time of year. Show us your healthy, colorful drink concoctions for festivities like bridal showers and graduation celebrations.
Berries pack a powerful punch of vitamins and antioxidants in each serving. Blend strawberries, blueberries and blackberries (slightly sweetened if needed) into a puree to use for drinks, syrups, and sauces.
Get my recipe for pureed berries here.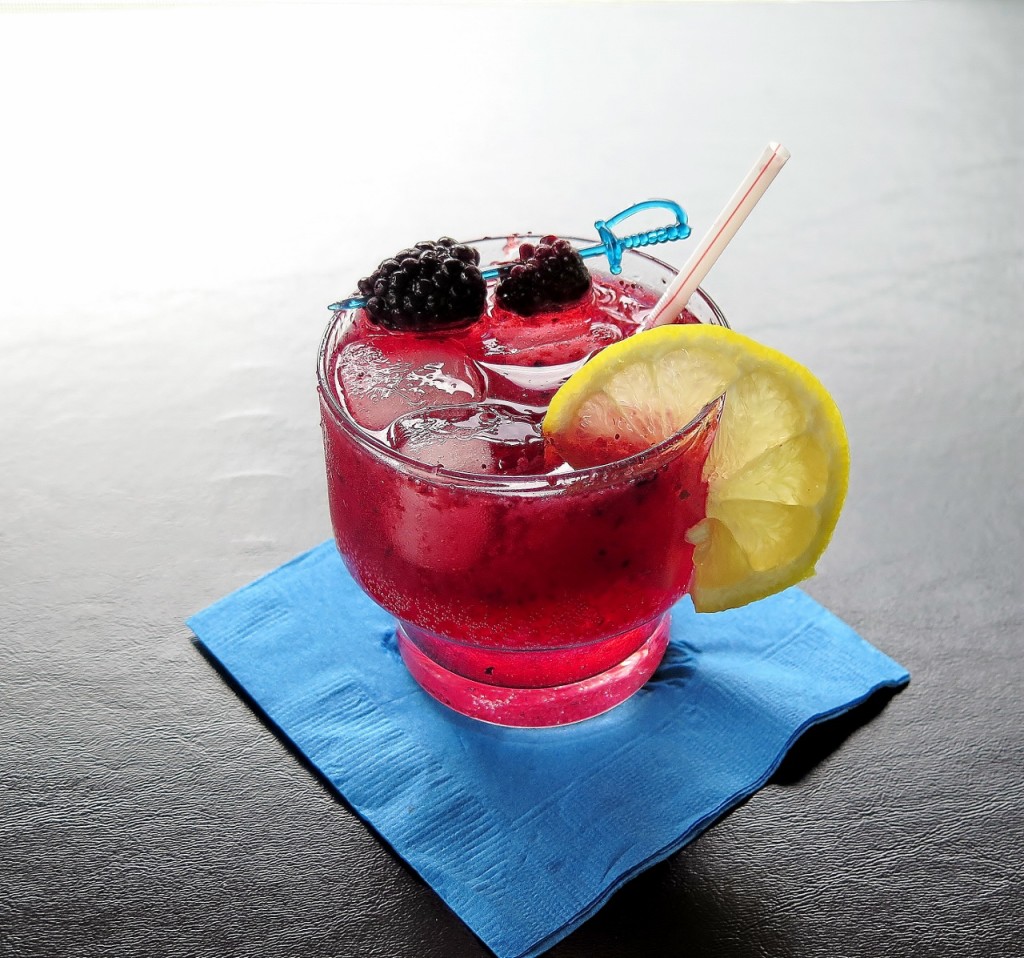 If you can't find sparkling cranberry juice, add 1 ounce cranberry juice and sparkling water.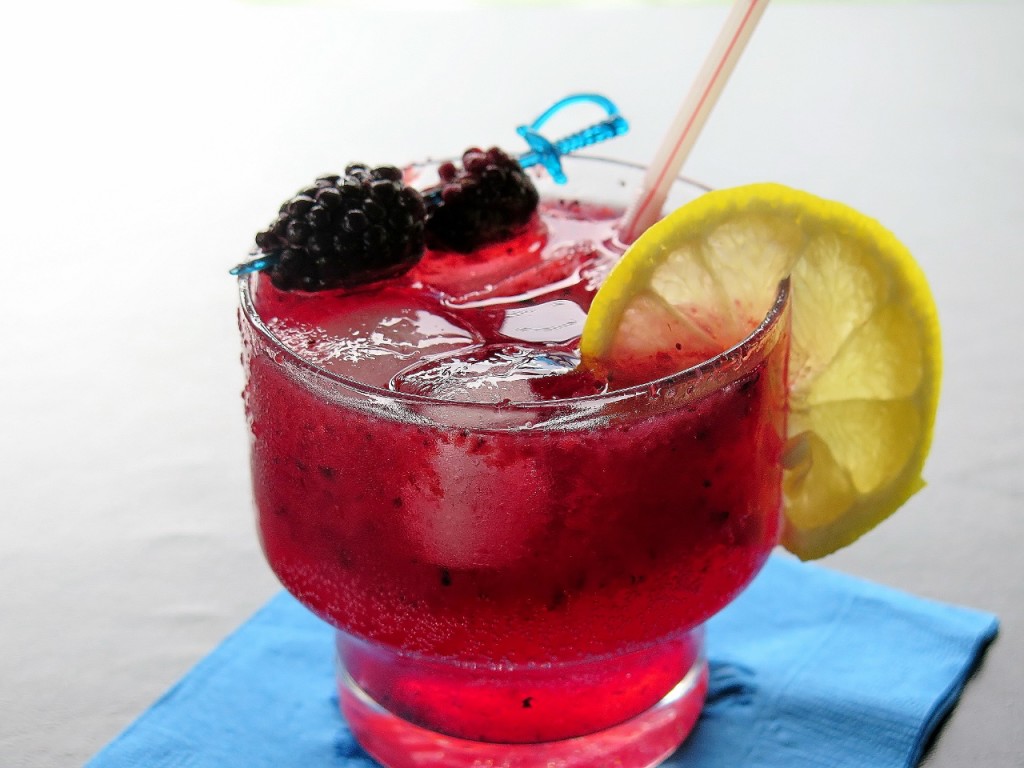 Ingredients
1/4 cup mixed berry puree
8 ounces sparkling cranberry juice
juice from a lemon wedge
berries for garnish
Instructions
Fill rocks glass with ice. Add puree. Pour in sparkling cranberry juice. Top with lemon. Gently stir. Garnish with additional berries if desired.
Notes
Drink may be made into a cocktail with the addition of 1 shot vodka or your favorite spirit.
http://www.cindysrecipesandwritings.com/mixed-berry-sparkler-thereciperedux/
More about the Recipe ReDux.


As the first and only recipe challenge founded by registered dietitians, The Recipe ReDux is focused on taking delicious dishes, keeping them delicious, but making them better for you. Dietitians Regan Jones (of ReganMillerJones, Inc.), Serena Ball and Deanna Segrave-Daly (both of Teaspoon Communications) founded the group on the belief that healthier eating should always taste delicious. As the Latin term "redux" means to revisit or reinvent, we are reinventing the idea of healthy eating with a taste-first approach. We aim to inspire the food lover in every healthy eater and inspire the healthy eater in every food lover.
Check out all the great drink ideas served up from The Recipe ReDux!