I received a Sweet Stackers food storage system to review. I received no additional compensation. Opinions are my own.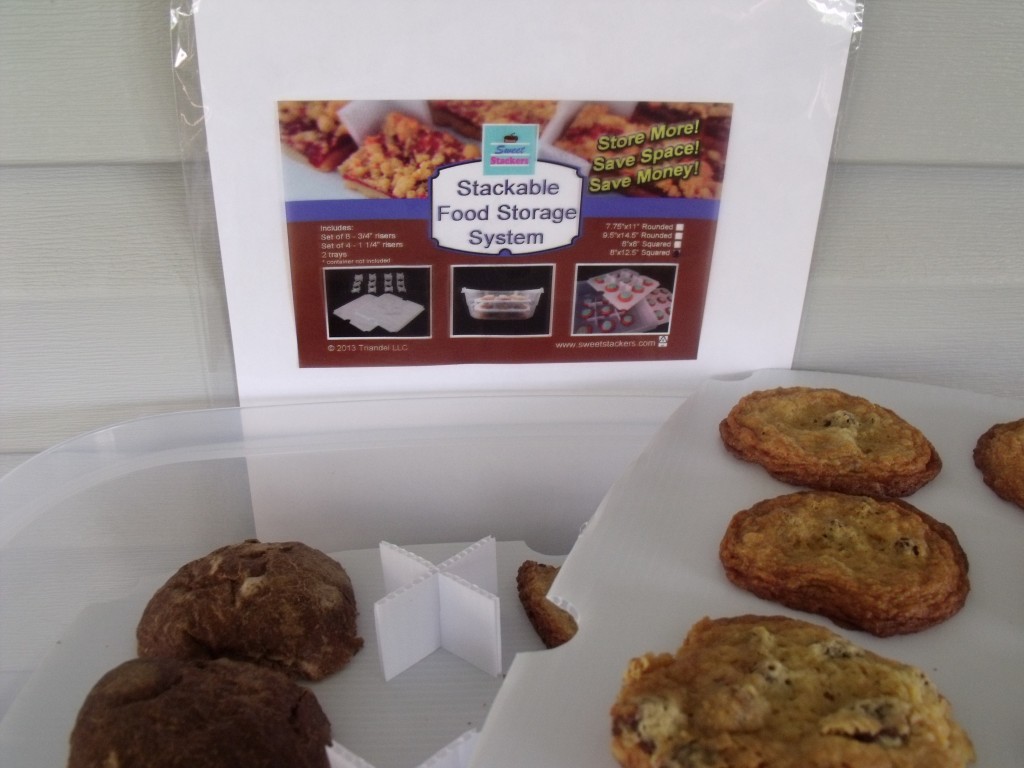 The holidays are coming and it will soon be cookie baking season again! If you are like me, then you bake cookies for your family, some more cookies and sweets for gifts, maybe some wind up at work…you get the idea.
Delicate cookies and baked items can be hard to store. I usually wind up either having trays in single layers or just stacking cookies on top of each other at weird angles. That's fine for family nibbles but for storing or transporting cookies as gifts, give these reasonably priced plastic layers a try!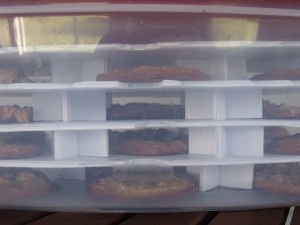 Sweet Stackers are a stackable food storage system that allows you to layer your food or bakery items on trays, which fit in a plastic food container that you probably already own!
These trays come with adjustable plastic risers that let you comfortably space baked goods. The trays rest on top of the risers so nothing touches it. Very nice!
Sweet Stackers are made out of polypropylene which is BPA free. Polypropylene is commonly used in food packaging and containers. You can use it in the refrigerator or freezer too. The trays and riser pieces are hand washable and can also be put in the upper rack of your dishwasher.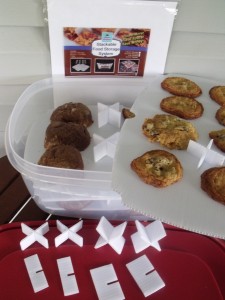 Sweet Stackers fit a variety of plastic food storage containers, but most importantly they fit the major brands like Rubbermaid®, Tupperware® and Sterilite®.
This system works great for other foods like deviled eggs, canapes and mini muffins.
To learn more about this storage system or to purchase one of your own, click here.
I am also lucky enough to have Sweet Stackers as one of my sponsors for #FallTasteParty2013!