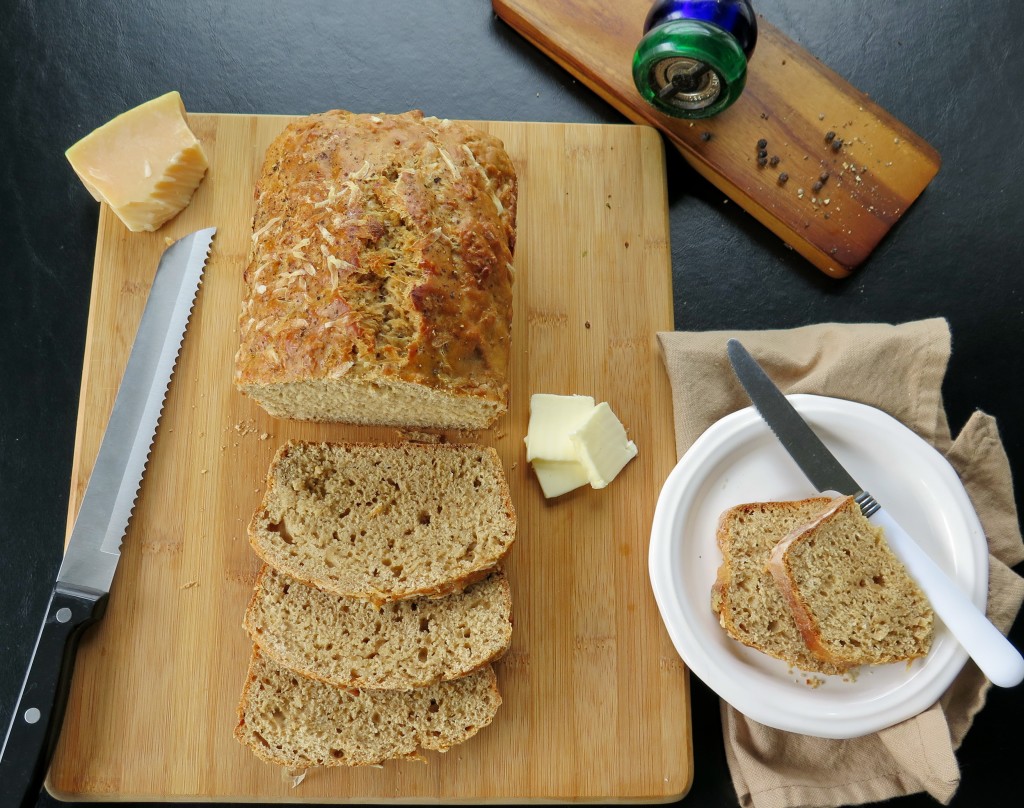 Parmesan Cracked Pepper Beer Bread packed with cheese and kissed with fresh ground black pepper and maple sugar. Full flavor for any meal, cheese board or snack.
Welcome to another fun addition of #BreadBakers!
#BreadBakers is a group of bread loving bakers who get together once a month to bake bread with a common ingredient or theme. Follow our Pinterest board right here. Links are also updated each month on this home page.
We take turns hosting each month and choosing the theme/ingredient.
If you are a food blogger and would like to join us, just send Stacy an email with your blog URL to foodlustpeoplelove@gmail.com.
Our August challenge…
Use peppers in any form: fresh, dried, ground, hot or sweet, your bread should contain peppers of some sort.
Thank you Sue from  Palatable Pastime for hosting this event! Visit Sue soon and show her some Bread Baker love!
I admit this started out as a difficult challenge for me. I'm not big on spicy foods so chilies were pretty much out. Bell peppers and roasted reds are great ON bread, flatbread or pizza.
But I am a fan of fresh cracked black pepper. The only way to eat it is fresh ground. The taste and aroma speak for themselves. Lemon Pepper Pasta is a favorite here. Of course it needs to be homemade. Smothered in Parm cheese.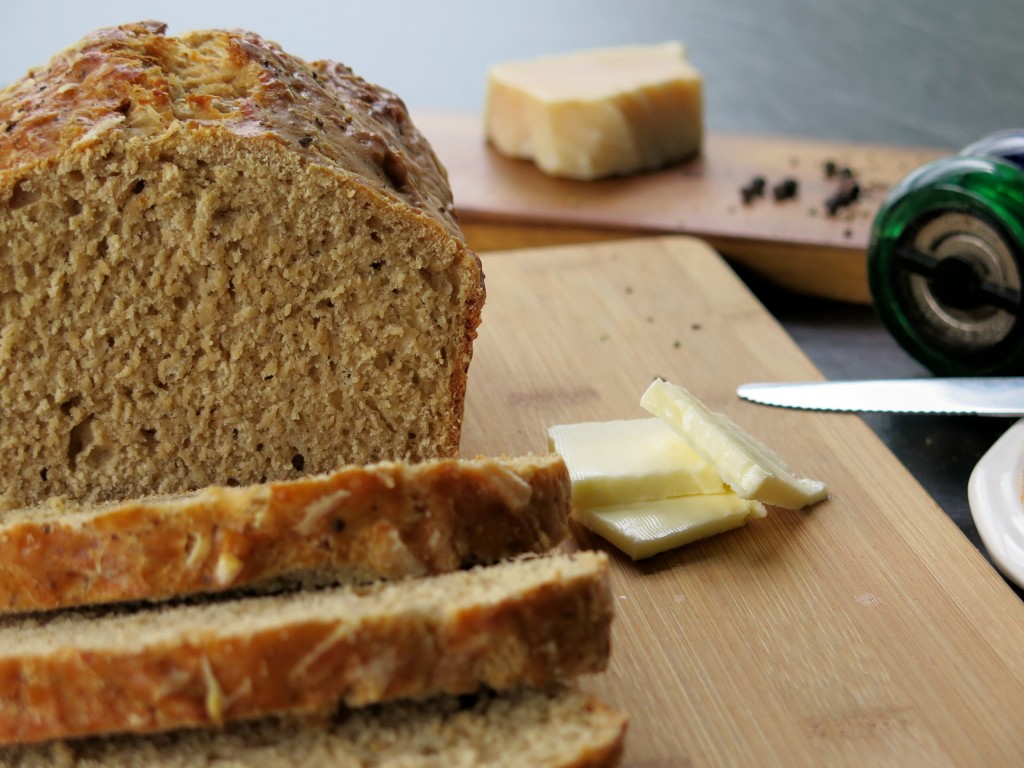 So naturally a Parmesan Cracked Pepper bread sounds good. A Parmesan Cracked Pepper Beer Bread with a touch of maple sugar sounds divine! I hope you agree.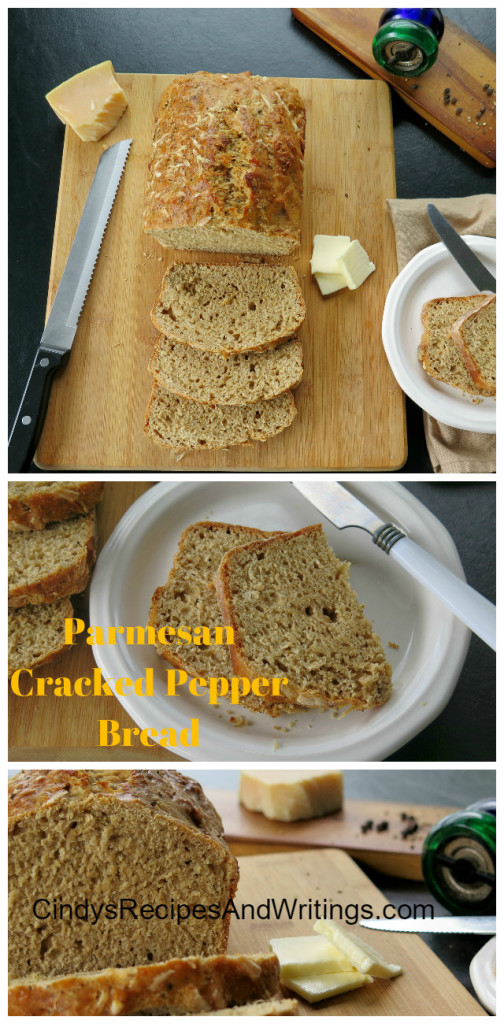 Parmesan Cracked Pepper Beer Bread #BreadBakers
Ingredients
2 cups all-purpose flour
1 cup whole wheat bread flour
2 Tablespoons maple sugar
1 teaspoon salt
1 Tablespoon baking powder
1 cup shredded parmesan cheese plus 2 tablespoons for garnish
2 teaspoons black pepper
1 12-ounce dark beer, at room temperature
1 egg beaten with water for egg wash
Instructions
Preheat oven to 375.
Combine flours, sugar, salt, pepper, baking powder and cheese in large bowl.
Pour beer in a steady stream while stirring mixture to make a thick batter.
Scrape batter into a well-greased and floured loaf pan. Level the batter.
Brush the loaf top with egg wash. Sprinkle with Parmesan and pepper.
Place on center rack of oven and back until center registers 200 degrees, top of the loaf is nicely browned. This bread is a little on the dense side, so don't rely on a "hollow" sound alone. Average bake time is 45 minutes.
Let the loaf cool in the pan on a wire rack about 10 minutes before removing it. A denser bread uses the extra time in the pan to finish baking so the center is not gummy. When ready, turn bread out onto the wire rack to finish cooling. Resist cutting the bread until cooled. Cutting hot bread releases too much moisture.
http://www.cindysrecipesandwritings.com/parmesan-cracked-pepper-beer-bread-breadbakers/

Food for Thought…What kinds of peppers would you bake in, on or spread on bread? I'd love to hear your thoughts. Please leave a comment below!
Enjoy all these great takes on pepper lovers bread ideas from Bread Bakers!
Breads with Peppers