I was given samples by Barlean's as part of #Choctoberfest 2017. I received no further compensation. Al opinions are my own.
Pineapple Glazed Brussels Sprouts coated in a buttery pineapple glaze. Delicious as a side dish, entree or light lunch.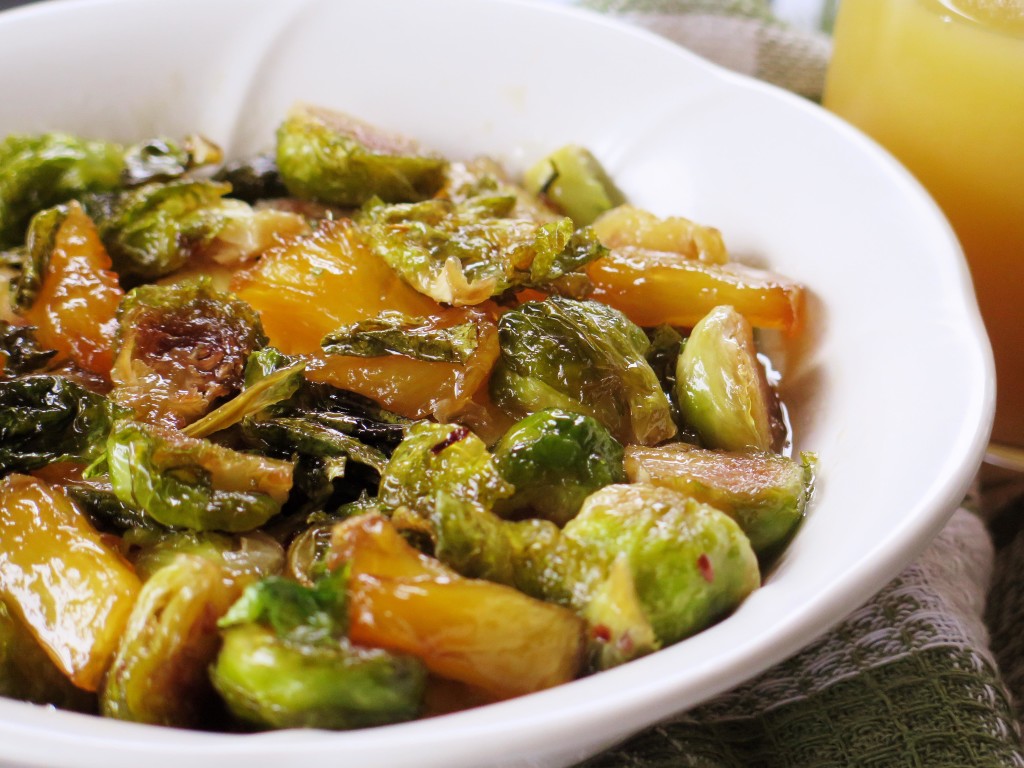 Let me tell you a secret. That's not butter! It's Barleans Butter Flavored Coconut Oil.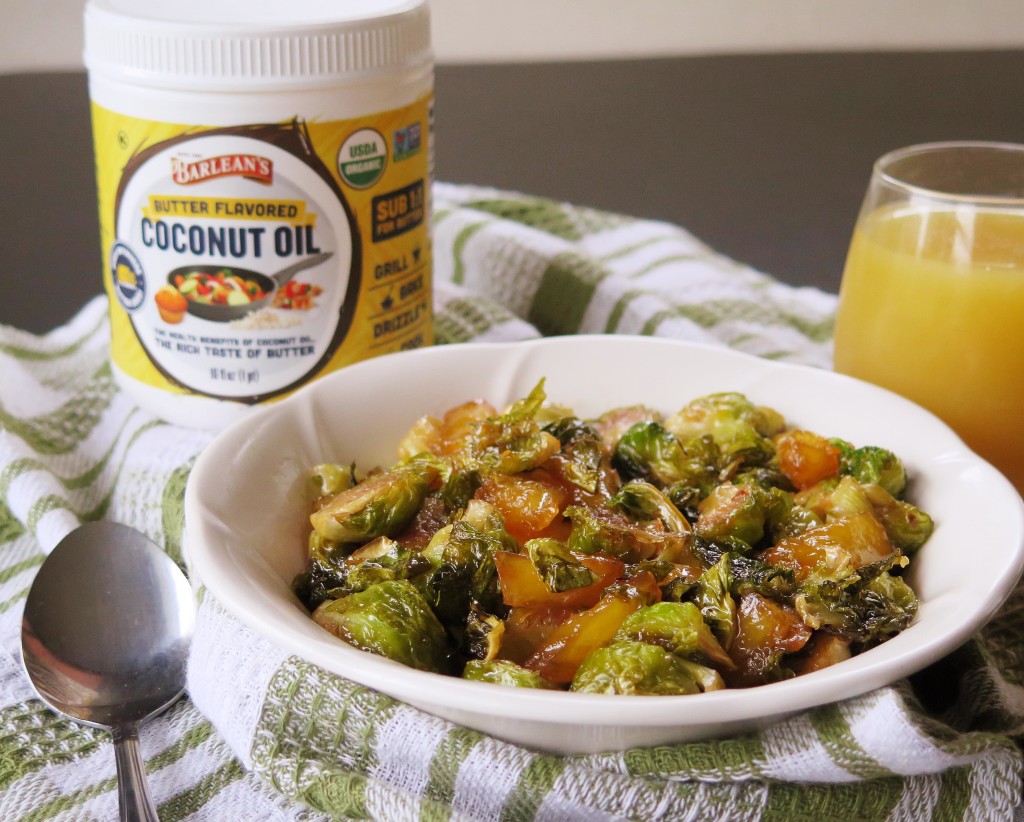 Barlean's Butter Flavored Coconut Oil is dairy-free, vegan and naturally flavored with plant-based ingredients. This product is Certified Organic and cholestrol free with no gluten or soy.
Use it 1:1 as you would butter or oil for pan frying and cooking under 375 degrees. Spread it on muffins, popcorn, pancakes, anywhere you use butter without coconut flavor or odor.
Welcome to Day 3 of #Choctoberfest!

Thanks to our gracious hosts at The PinterTest Kitchen for making #Choctoberfest possible!
Learn more about #Choctoberfest and our sponsors, Imperial Sugar, Barlean's, The PinterTest Kitchen here. Enter the giveaway below!
Now let me tell you about these delicious glazed Brussels Sprouts!
I'm the only fan of Brussels Sprouts in our house. So that means I keep trying to come up with recipes for my guy to try.
I've made Roasted Brussels Sprouts Soup, Easy Sweet Asian Brussels Sprouts
Brussels Sprouts Salad and even a crostini with hummus, Brussels Sprouts and egg.
If you are into those little heads of yumminess from the cabbage family then you are in for a treat!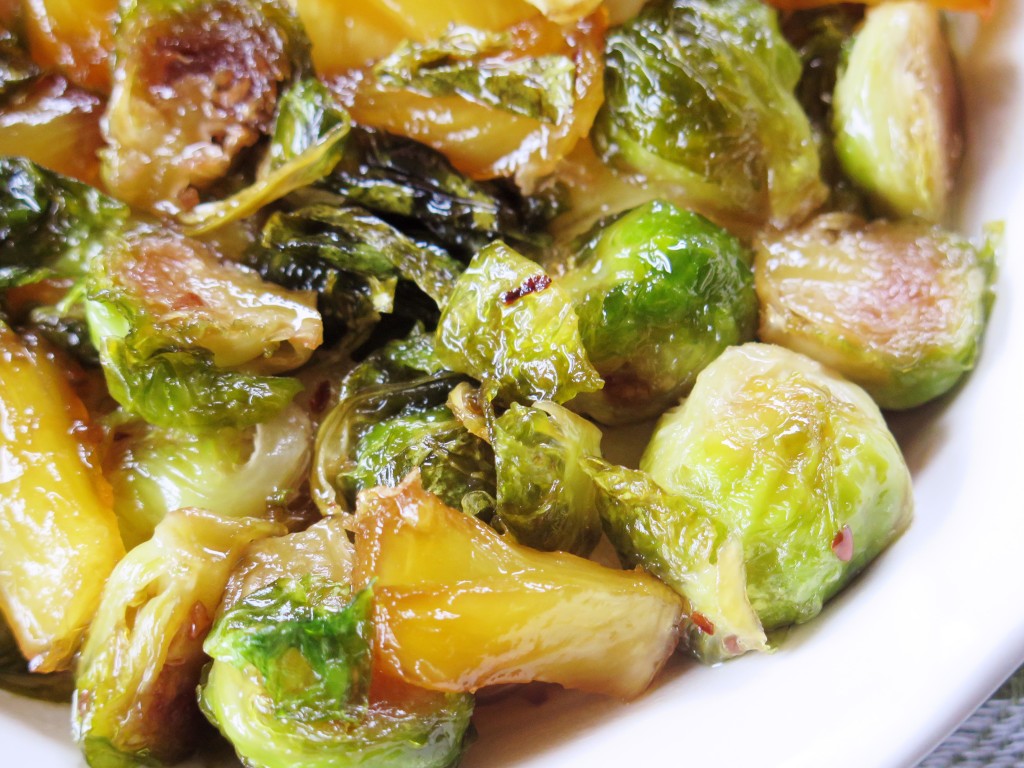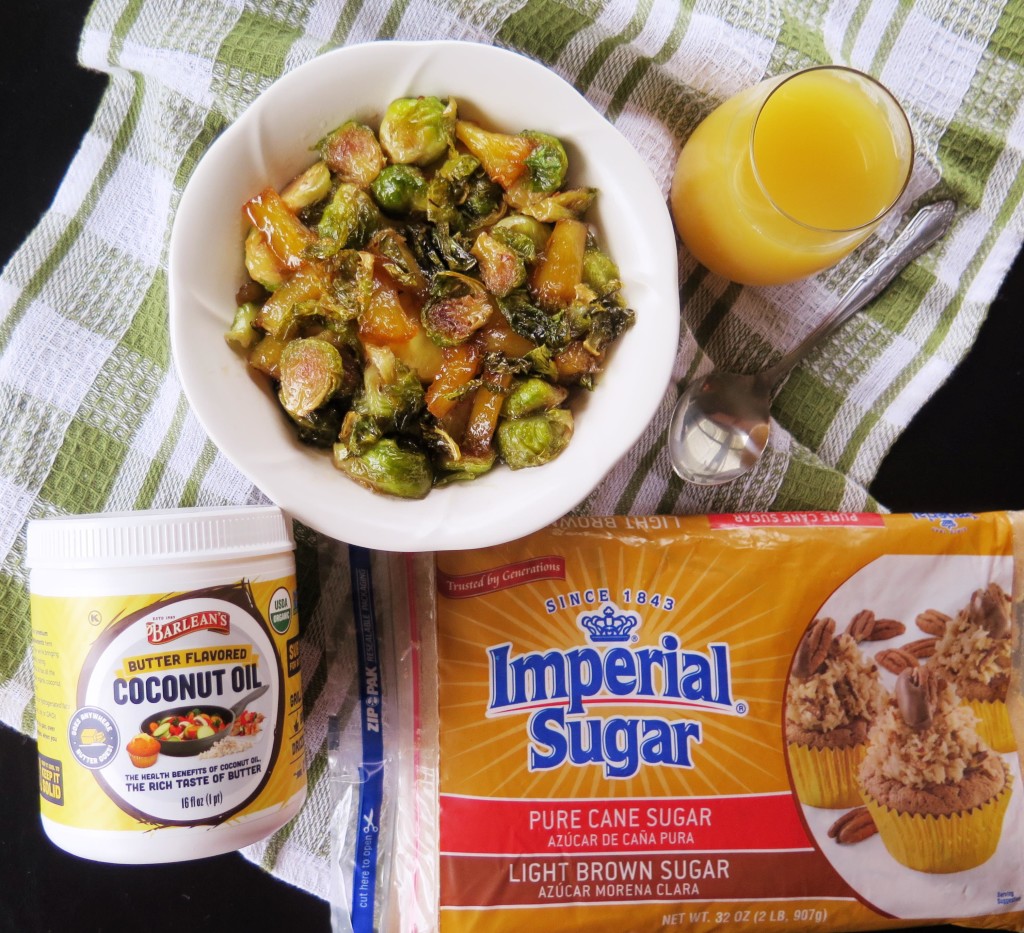 Try these other great products from Barlean's,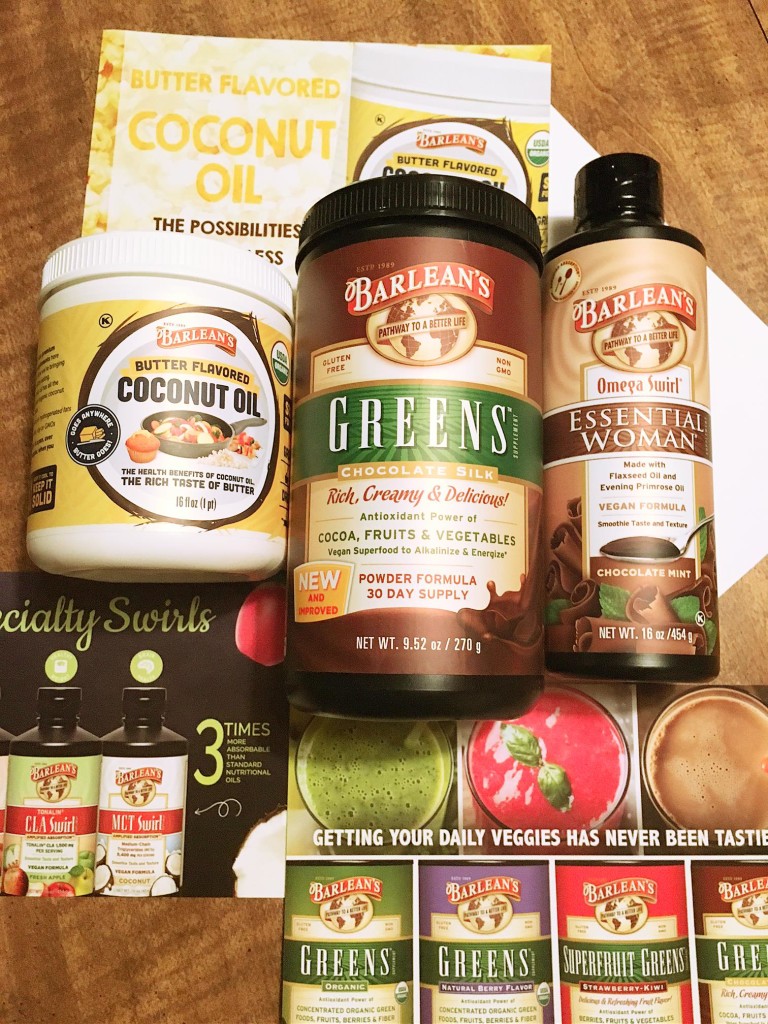 Powdered greens are full of vital antioxidants from fruits and veggies. The delicious chocolate flavor comes from Fair-Trade, antioxidant-rich cocoa. It's delicious hot or cold with no added sugars. You've got to try it to believe it.
Essential Women Omega-Swirl Chocolate Mint
Do you take your Omega-3s? They are essential fatty acids needed by everyone, everyday for the rest of our lives. Most people get their Omega-3s from fish capsules or flax oil, but Barlean's up with a tastier option. They emulsified the flax oil to give it a smoothie like texture and used all natural ingredients to give it a chocolate mint flavor. It's perfect for #choctoberfest. You can use it in smoothies, in yogurt, oatmeal or even on top of ice cream. It's up to you.
This is the second time of year Brussels Sprouts are in season here in the Northeast. Like their cousins, cabbage, broccoli and cauliflower, Brussels Sprouts thrive in spring and fall. So get tasty sprouts on your plate tonight! Bonus if you use Barleans Butter Flavored Coconut Oil.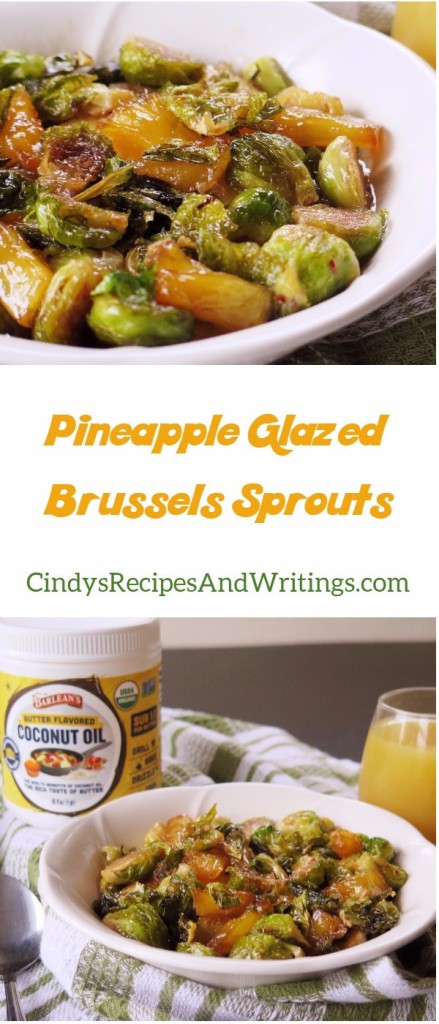 Here's the recipe for Pineapple Glazed Brussels Sprouts.
Pineapple Glazed Brussels Sprouts
Ingredients
2 cups Brussels Sprouts, cut in half
1/2 cup pineapple pieces
3 Tablespoons Barlean's Butter Flavored Coconut Oil
1/4 cup brown sugar plus 1 Tablespoon (I used Imperial Brown Sugar)
1 teaspoon salt
1 teaspoon white balsamic vinegar
1/4 teaspoon red pepper flakes
Instructions
Whisk together Barlean's Butter Flavored Coconut Oil, brown sugar, vinegar and salt in a 2 quart saucepan over medium heat.
Add sprouts and pineapple pieces. Simmer, turning frequently until sprouts are soft and caramelized, about 15 minutes cook time.
Sprinkle with red pepper flakes. Serve.
http://www.cindysrecipesandwritings.com/pineapple-glazed-brussels-sprouts-choctoberfest-ad-barleans/
Enjoy these great recipes and chocolaty ideas from #Choctoberfest 2017!