I grew up in a household where you did not waste food. My Mom also cooked huge batches of stews and soups; enough for 2 or 3 days of meals. Her most popular ones were Chicken Pot Pie, Ham and Beans, Potato Soup and of course, Beef Stew. Combine the two ideas and you inevitably save time and money.
I haven't quite mastered that skill. I usually wind up with enough for one meal and a little extra! In this case, it was Beef Stew.
So what I did was make something similar to Sheppard's Pie.
I also like to keep cornbread on hand. It freezes well and makes a great impromptu stuffing (stuffing recipe below if you need one). Luckily for me, cornbread also goes great with Beef Stew!
You could also use leftover beef roast, cook up a bag of stew vegetables, add your favorite gravy and you're good to go!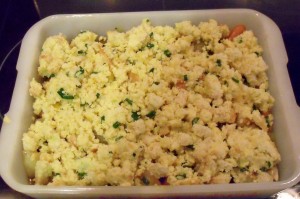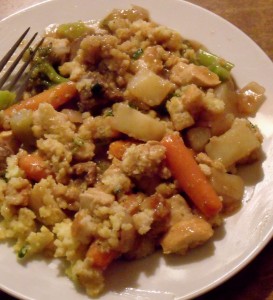 Easy Cornbread Stuffing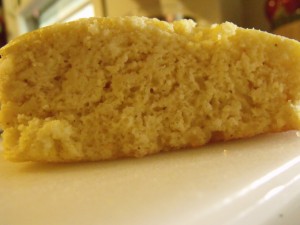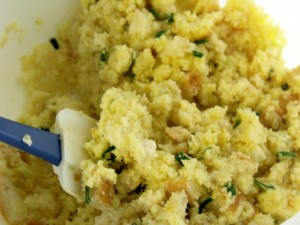 2 cups crumbled cornbread (your own or purchased)
1/2 cup chicken broth
1/2 cup diced celery
1/4 cup diced onion
2 tablespoon butter
1 tablespoon dried parsley
Sautee onion and celery in butter over med-high heat until softened. Add to crumbled cornbread, stir. Add broth a little at a time to reach desired consistency.
Place stew in an 8×8-inch casserole dish. Top with cornbread stuffing and bake uncovered at 350 for 30 minutes or until cornbread is browned and casserole is thoroughly heated.