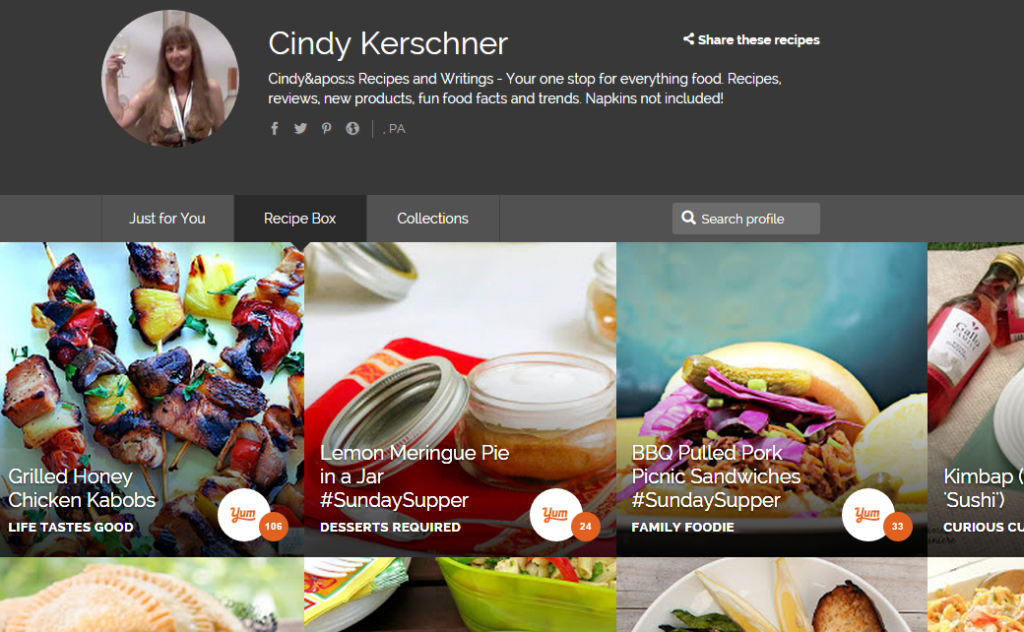 This post was written as part of a campaign to spread the word about Yummly.com . I was not compensated for writing this post. opinions are my own.
Yummly is a platform and community where you can share your recipes and find so many new ones to try! I recently joined Yummly and love the layout! This site is very easy to use. You can collect recipes to your recipe box and organize them into easy to find categories.
Add the Yum button to your blog. You can add it directly, via the Yummly recipe plugin, or via social sharing plugins like AddToAny, Shareaholic, or Simple Share buttons.
Yummly recipe format is easy to use.
In visual mode, select the yum button from your dashboard.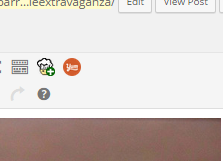 Next enter your recipe.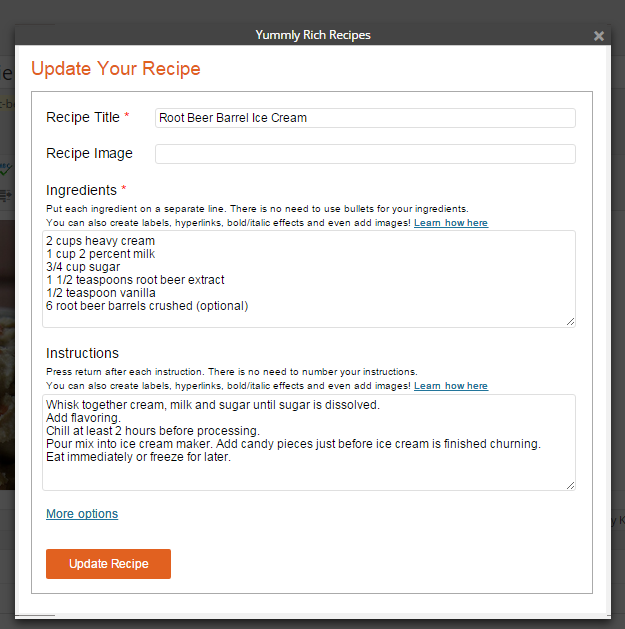 Go to Yummly.com and set up a profile. There you can save recipes by simply hitting the yum button on your friends recipes website or pages.
Add your own recipes to share with others, too!
You can also become a publisher in just a few steps!
Anyone can publish on Yummly.
Encourage your readers to yum your recipes. Yums equal more traffic to your site!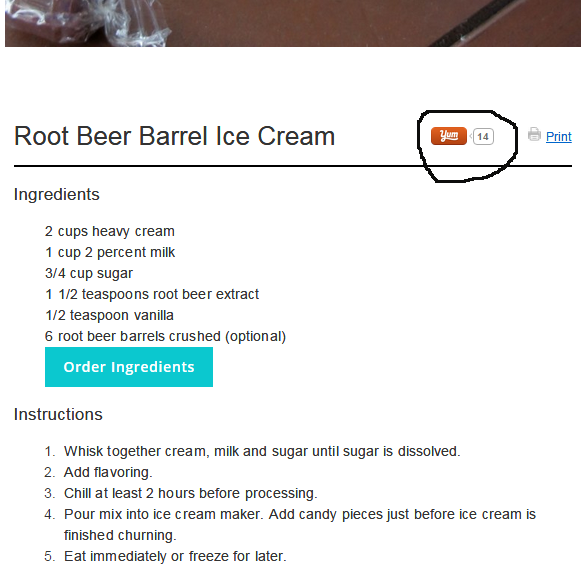 Here is my page.
Get started today. Hope to see your recipes there! YUM!