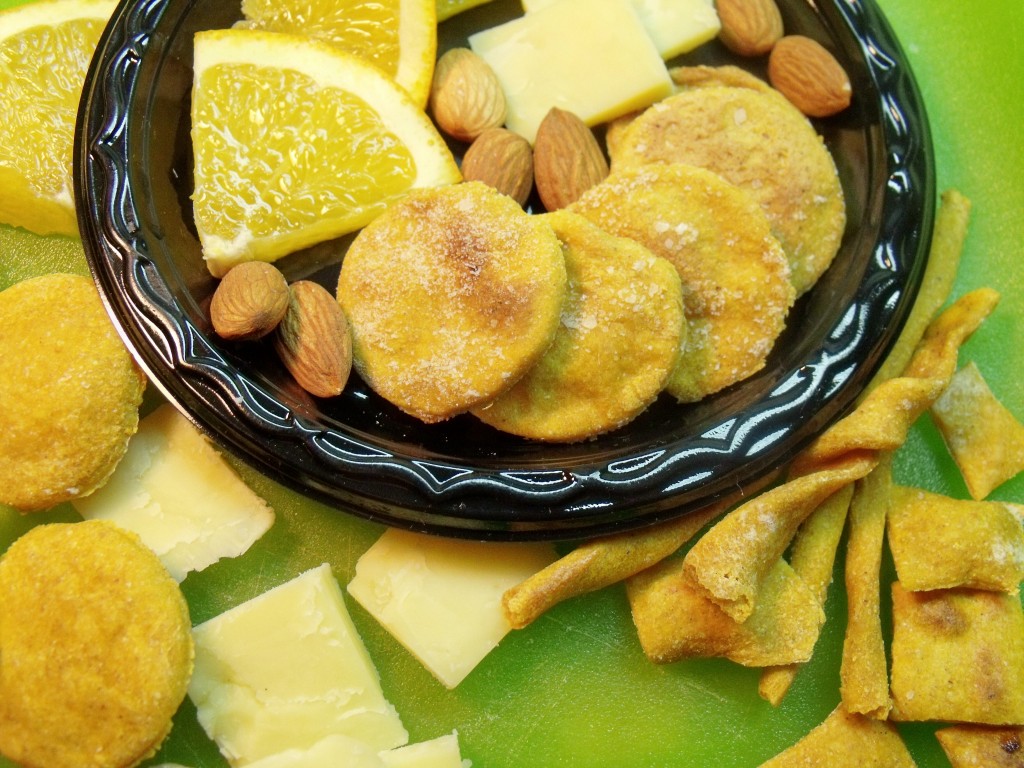 I love homemade bread. That is a good thing because what I set out to make was crackers.

I've participated in a few of the WonderMill Challenges in the past and found them fun and I do love using fresh ground flour. So when they asked for our pumpkin recipes, I said to myself, "Crackers!"
Kamut flour is my go to home ground flour. I've used it several times in recipes like Kamut Noodles. Add some all purpose flour, pumpkin puree and seasoning and I was ready for some tasty crackers.
What I got instead, was delicious Pumpkin Flatbread!
Because of how pliable the dough is I was able to shape my "crackers" into rounds, squares, sticks and twists. When it baked it slightly puffed and made more of a flatbread texture. Perfect! It easily shapes and you can serve it like crackers with cheese or dips if you like.
Pumpkin Flatbread
Ingredients
1/2 cup kamut or whole wheat flour
1/2 cup all purpose flour
1/2 cup pumpkin puree
1/2 teaspoon pumpkin spice
Kosher or sea salt
cinnamon and sugar mix
Method
Mix together flours, pumpkin and spice.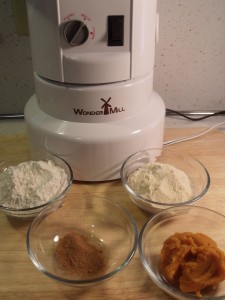 Roll out dough and cut into desired shapes.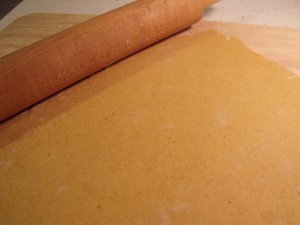 I use an old spice lid to cut rounds.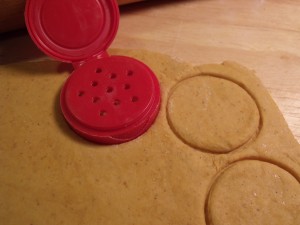 Sprinkle with coarse salt or cinnamon sugar.
Bake at 350 for about 5 minutes, depending on thickness until thoroughly baked.
This recipe was entered in a WonderMill Challenge where I have a chance to win a prize. I received a WonderMill prior to this challenge to test and was not compensated for this post. Opinions are my own.