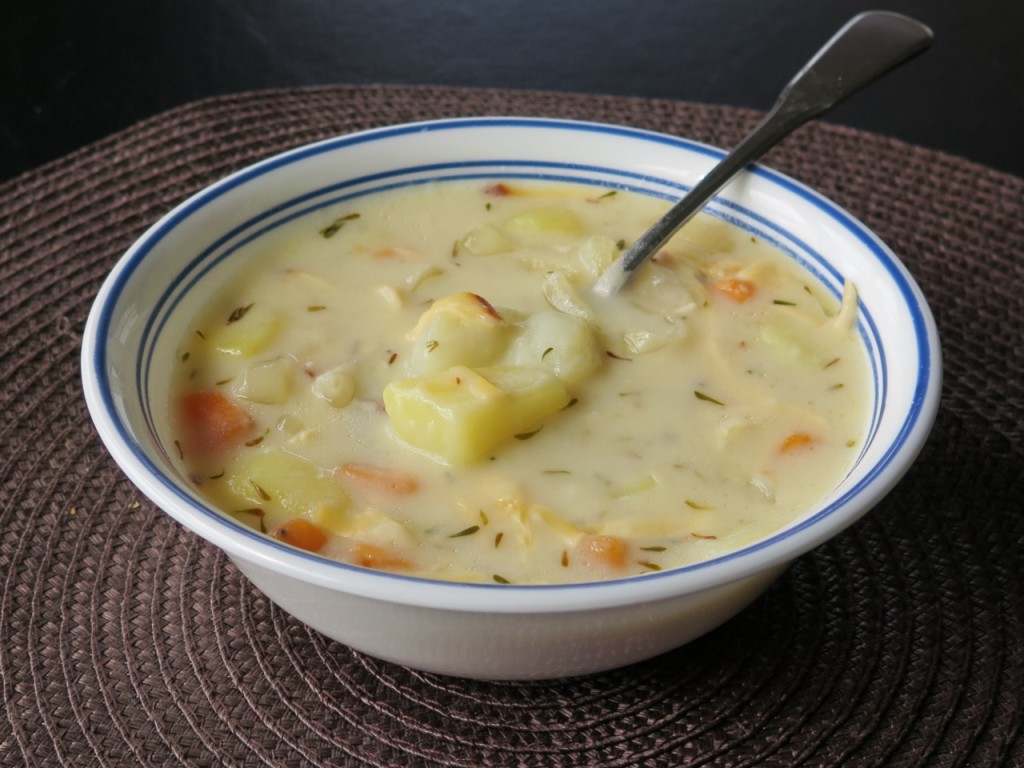 Smoky Three Potato Soup
Creamy sweet potato, yukon gold and white potato soup flavored with thyme and shallots. Top off the soup with caramelized onions and grated smoked gouda.
A soup with a little of everything you love just like Don!
Happiest of Birthday Wishes to you!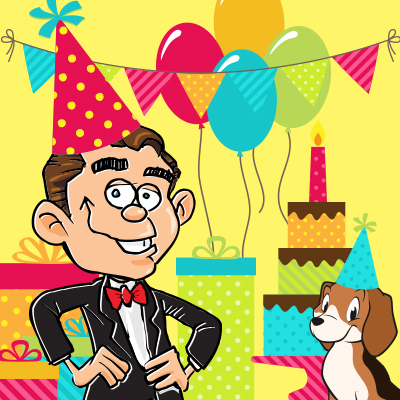 I met Don through Sunday Supper and Food Wine Conference. Idaho Potato and Spuddy Buddy soon became a big part of my foodie side of life.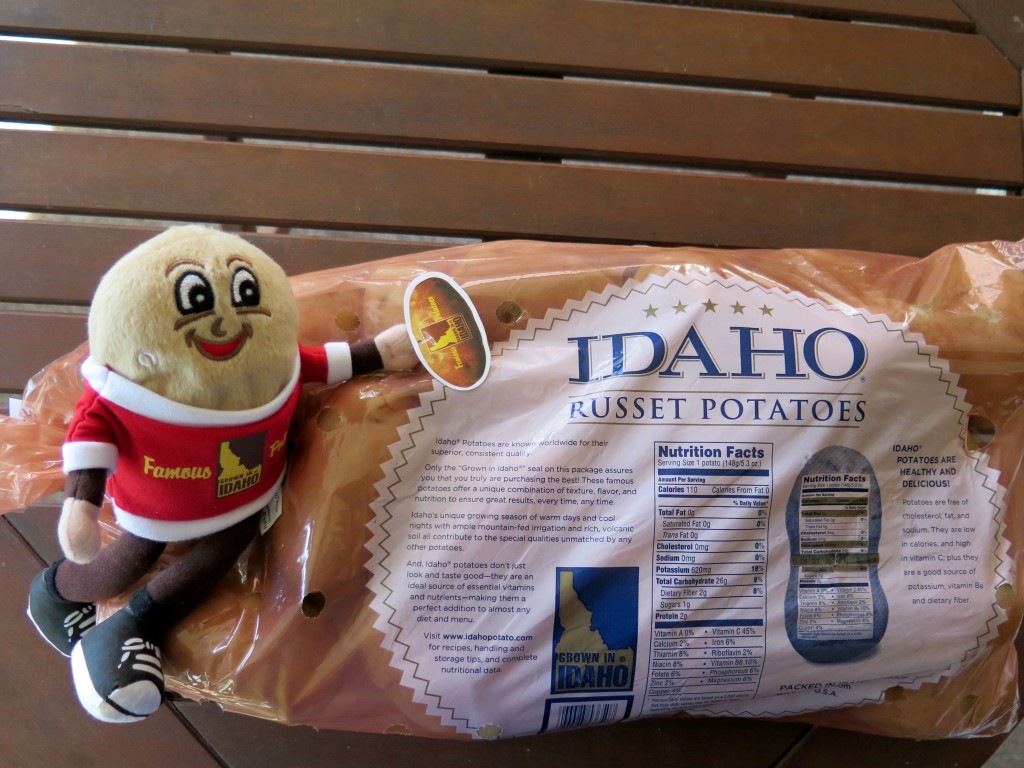 Don and Idaho Potato are huge supporters of food bloggers.
As a sponsor of Food Wine Conference, Don partnered with us in yearly cooking contests.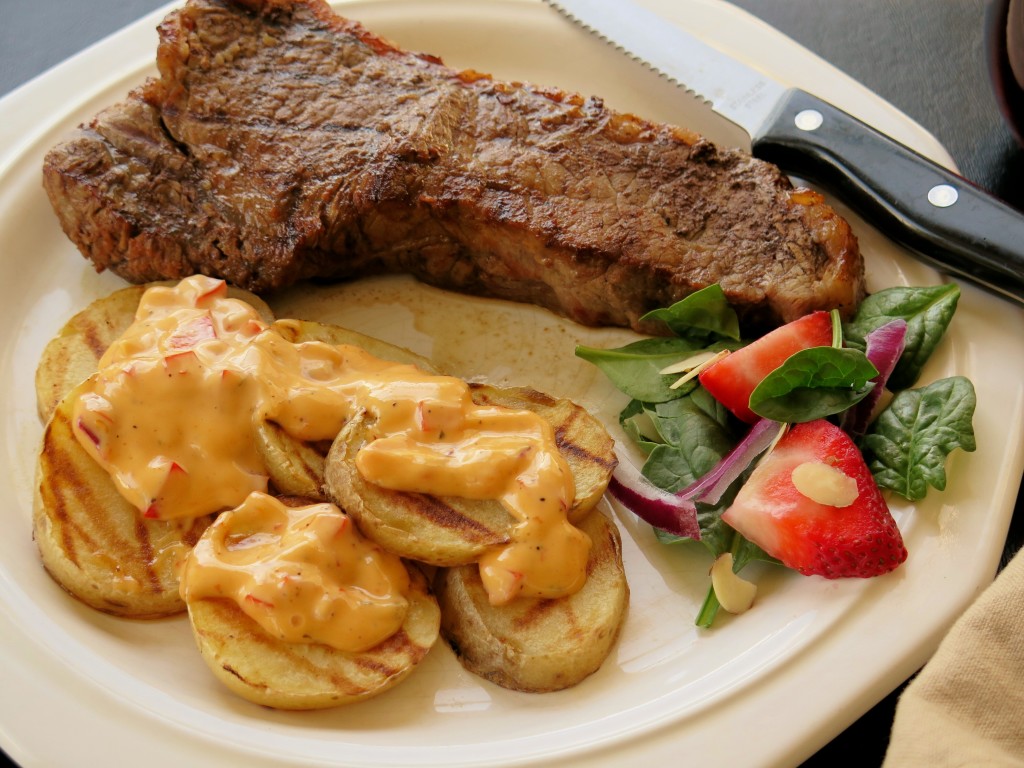 He brought us Big Red from the Idaho Tour.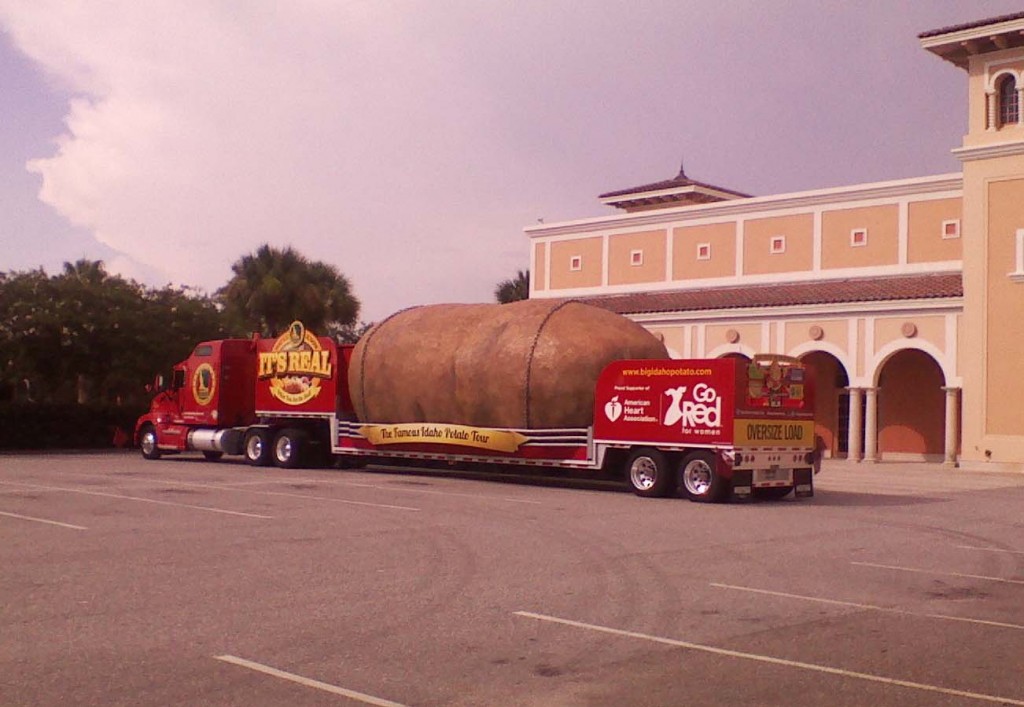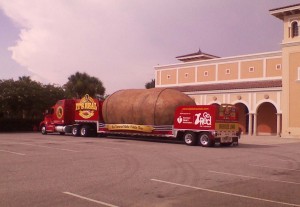 Who can forget the fun green screen videos for Dancing Potato Heads! I still laugh when I play mine!
Oh and the Poutine Bar! Great inspiration for my Beefy Cheddar Poutine.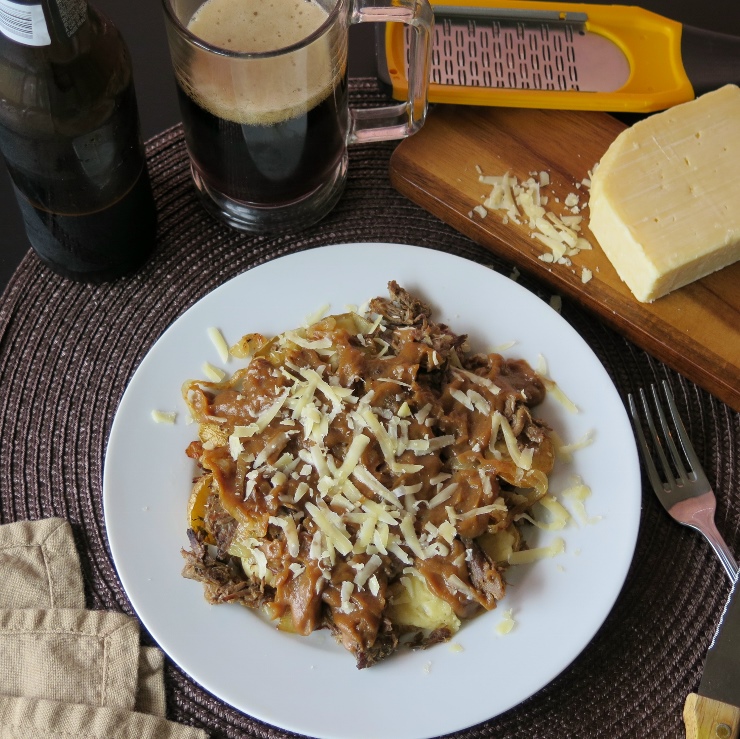 Happy Birthday Don! Enjoy your day and give Baker a hug for me!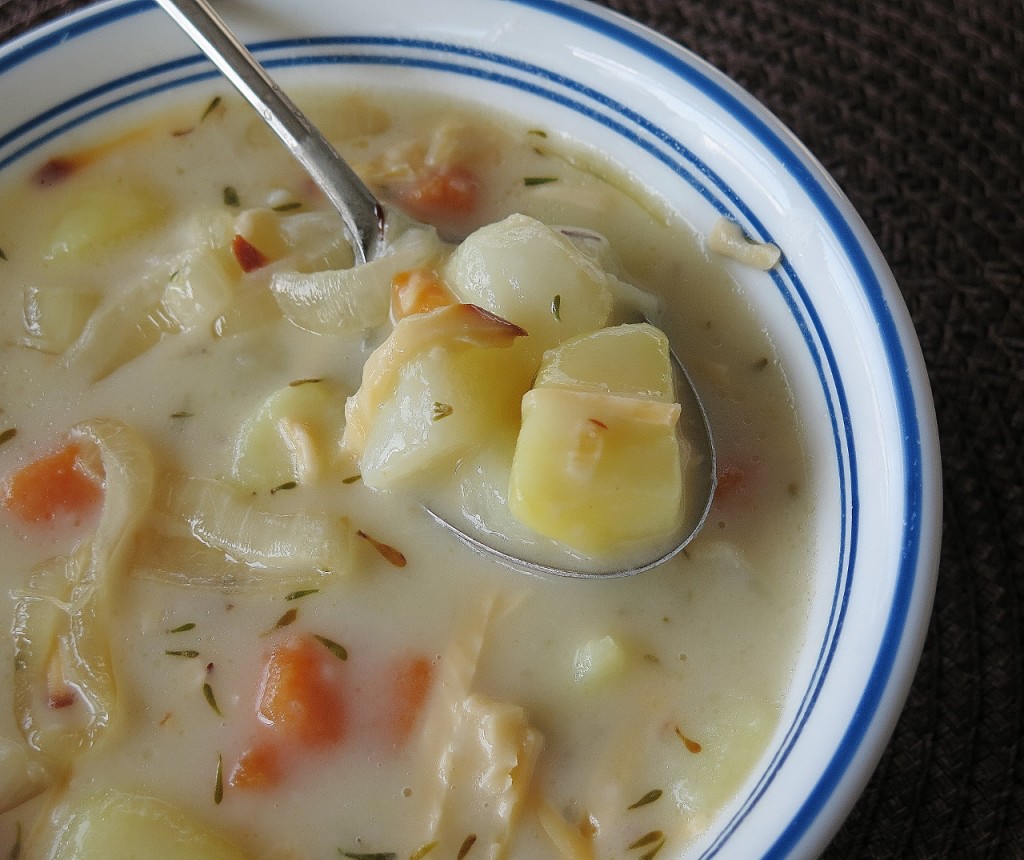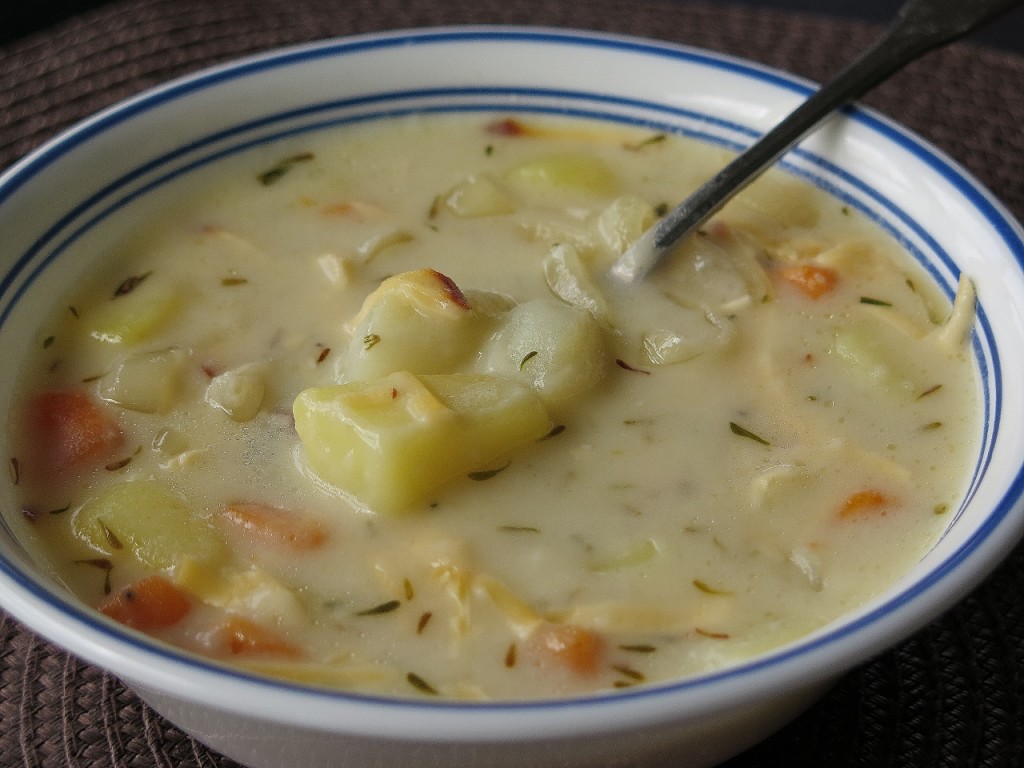 Ingredients
1 large russet Idaho® potato. diced
1 large Yukon Gold or golden potato, diced
1 large sweet potato, diced
1 medium shallot, sliced
4 cups water
1/2 cup butter divided
1/4 cup flour
1/2 cup milk
1 tablespoon fresh thyme or 1 teaspoon dried thyme
1 large onion, sliced
1/4 cup white wine
4 ounces grated smoked cheese (gouda, gruyere or mozzarella)
salt and pepper to taste
Instructions
Melt 1/4 cup butter in a small fry pan. Add onions and wine. Bring to a boil then reduce heat and simmer until onions are soft and slightly browned.
While onions cook, bring water, potatoes and shallots to a boil. Reduce heat and simmer until tender (about 10 minutes). Add thyme.
Remove 1 cup water from potatoes and set aside.
Add 1/4 cup butter and milk to the potatoes. Stir in.
In a small saucepan, stir together 1/4 cup butter and 1/4 cup flour. Cook over medium heat until butter melts and flour begins to bubble, Slowly add reserved potato water to form a roux. Whisk roux back into soup to thicken.
Top soup with caramelized onions and grated cheese.
http://www.cindysrecipesandwritings.com/smoky-three-potato-soup-happybirthdaydrpotato/