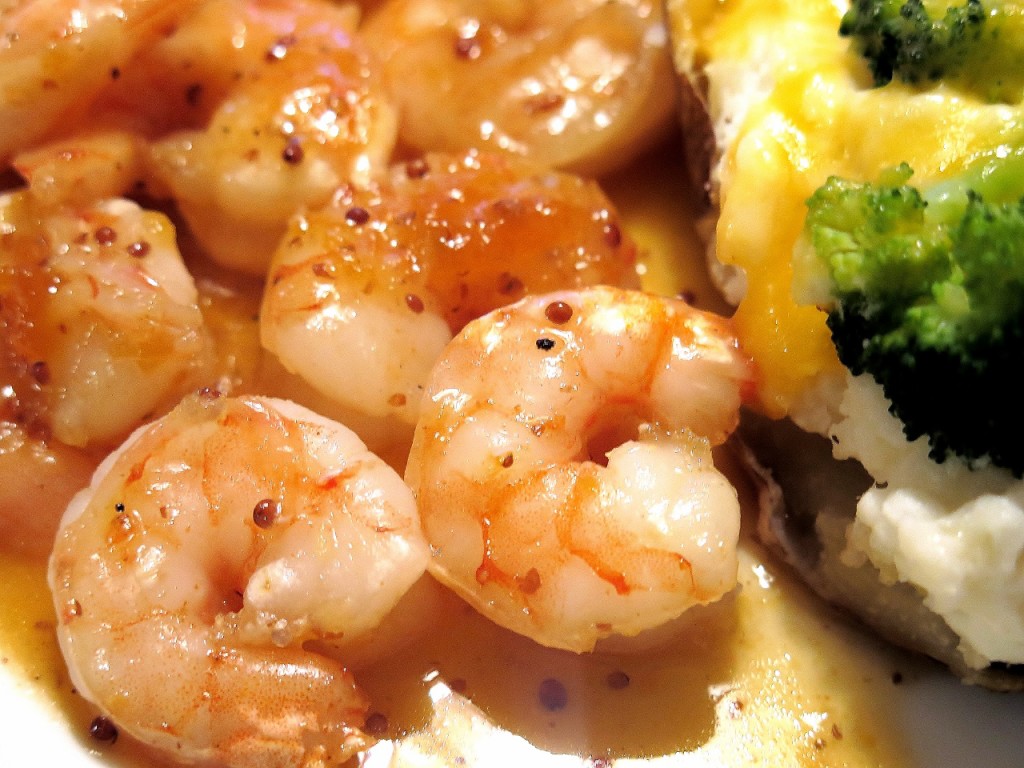 Spicy Apricot Glazed Shrimp. Flavorful horseradish and tangy whole grain mustard are key. Ready in 20 minutes!
Welcome to the Recipe ReDux March 2017 Challenge!
Spring Clean the Kitchen
Cook with at least 3 ingredients that are actually in your refrigerator or pantry right now. Try not to go to the store to buy anything new. Give tips on how to make a healthy dish out of whatever you have on-hand.
I'm a big shrimp fan. There is always a bag of shrimp in my freezer. I love them any way I can get them from deep fried to steamed. Slurping shrimp bisque, nibbling shrimp cocktail or a healthy stir-fry. Bubba Blue got nothing on me! Ha!
So when I found apricot preserves, horseradish and Dijon whole grain mustard in my fridge it had to be a shrimp dish! Sweet, tangy and oh so good! I know you'll agree!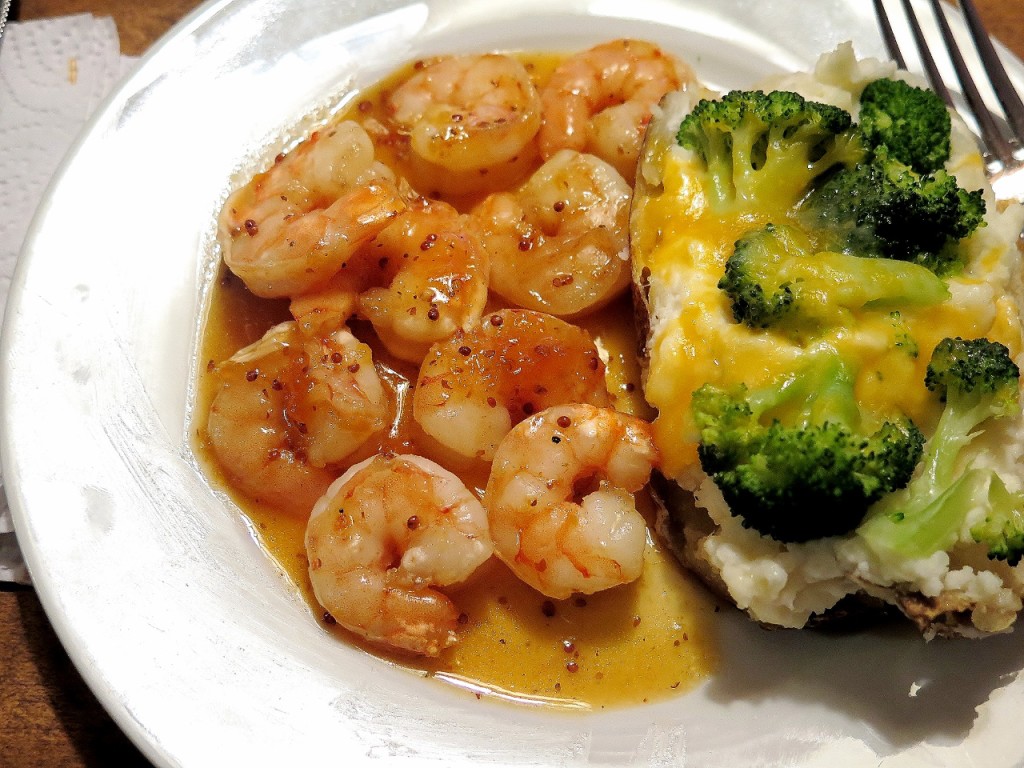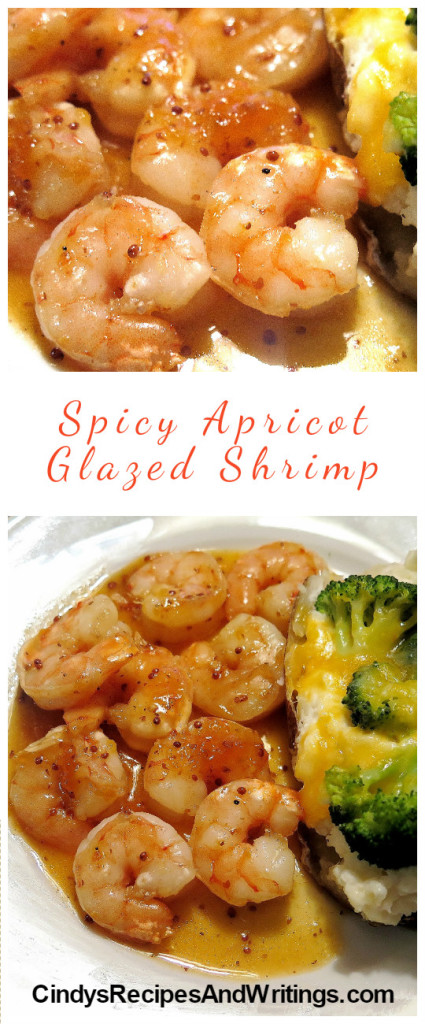 Spicy Apricot Glazed Shrimp
Ingredients
1 lb shrimp peeled and deveined
1 tablespoon vegetable oil
1/3 cup apricot preserves
1/2 teaspoon horseradish
1/2 teaspoon whole grain mustard
Instructions
Heat oven to 350 degrees
Toss shrimp in oil and arrange as a single layer in a 9x13-inch casserole dish
Bake 10 minutes until pink and opaque
While shrimp bakes, whisk together preserves, horseradish and mustard.
Stir mixture into casserole dish and bake an additional 5 minutes until shrimp are thoroughly cooked and sauce starts to thicken.
Serve.
http://www.cindysrecipesandwritings.com/spicy-apricot-glazed-shrimp-thereciperedux/
More about the Recipe ReDux.


As the first and only recipe challenge founded by registered dietitians, The Recipe ReDux is focused on taking delicious dishes, keeping them delicious, but making them better for you. Dietitians Regan Jones (of ReganMillerJones, Inc.), Serena Ball and Deanna Segrave-Daly (both of Teaspoon Communications) founded the group on the belief that healthier eating should always taste delicious. As the Latin term "redux" means to revisit or reinvent, we are reinventing the idea of healthy eating with a taste-first approach. We aim to inspire the food lover in every healthy eater and inspire the healthy eater in every food lover.