Spinach Strawberry Salad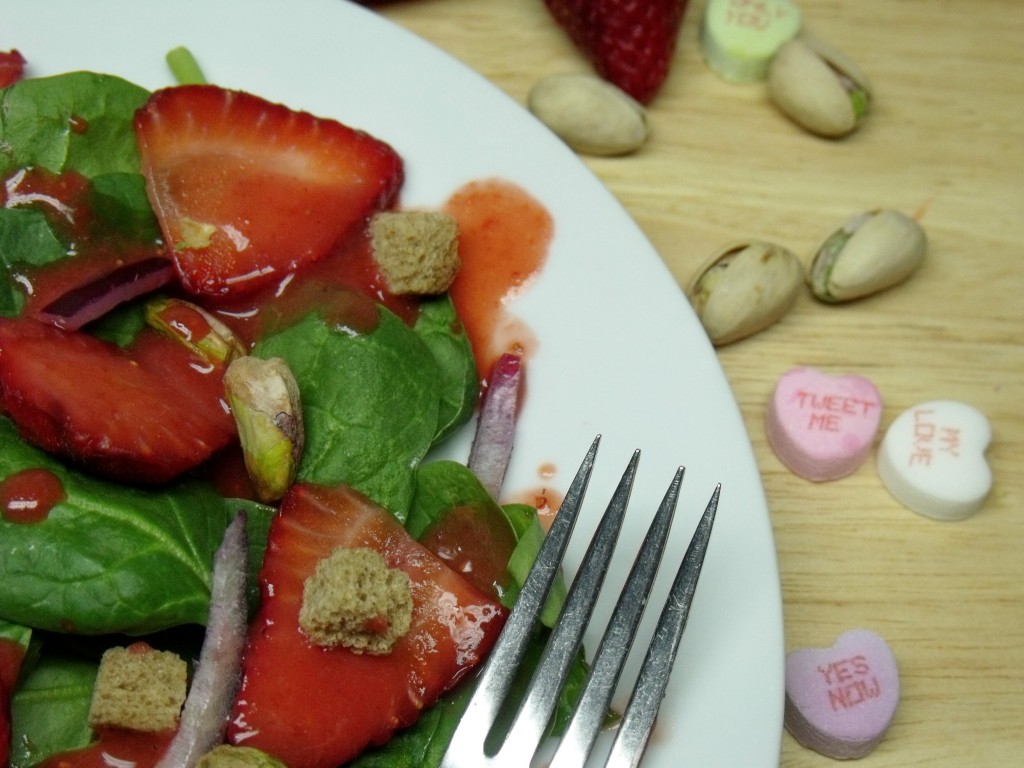 Spinach Strawberry Salad is a classic combination. Add a little red onion and some croutons and you have a familiar friend. Normally this salad is served with a strawberry balsamic dressing. I thought a fresh strawberry dressing with champagne vinegar and a few carefully placed pistachios (more on the salad than off the plate) sounded tasty.
Grape seed oil keeps this vinaigrette light. I like the crisp clean taste.
With Valentine's Day just around the corner, this salad makes a perfect start for your special meal. Those candy hearts are for after dinner!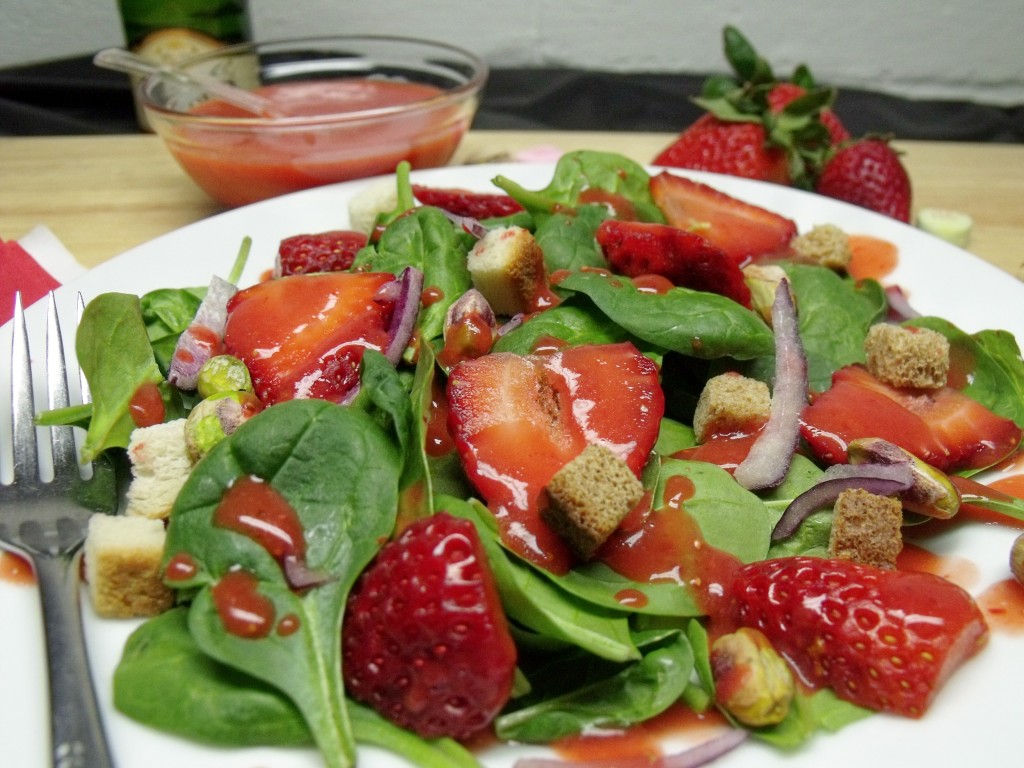 The strawberry dressing is easy to make. You can add all the ingredients at one time or pulse the strawberries first then add the rest of the ingredients.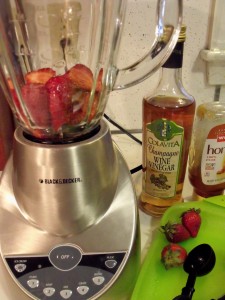 Spinach and Strawberry Salad
for two, so romantic!
Spinach and Strawberry Salad with Fresh Strawberry Champagne Vinaigrette
Ingredients
2 cups baby spinach
½ cup sliced strawberries
2 tablespoons red onion
¼ cup croutons
¼ cup pistachios
Strawberry Champagne Vinaigrette
1 cup chopped strawberries
1 Tablespoon Champagne Vinegar
2 teaspoons honey
1 teaspoon grape seed oil
⅛ teaspoon salt
Instructions
Arrange spinach, strawberries, onions, croutons and pistachios on a plate.
Strawberry Champagne Vinaigrette
Combine dressing ingredients in a blender and puree.
Drizzle dressing over salad.