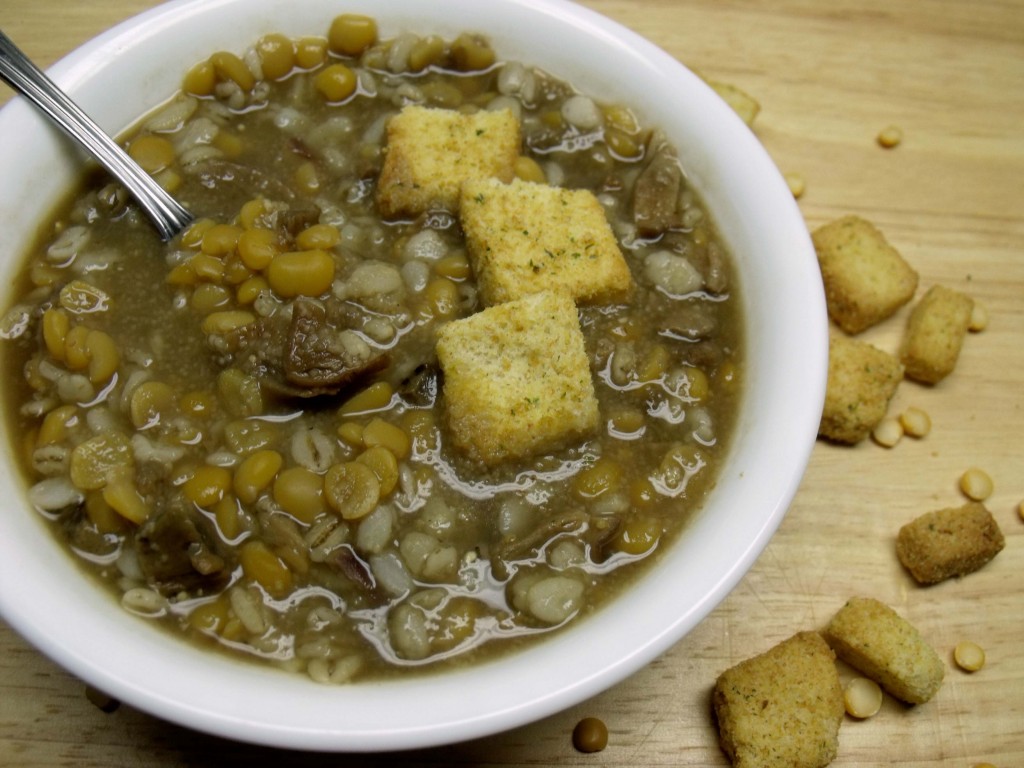 I'm so excited to be guest posting for Shaina at Take a Bite out of Boca !
Shaina enjoys food as much as I do! When she's not taking us along to a fabulous restaurant in the South Florida area that she's reviewing, you'll find her in her kitchen whipping up something fantastic.
Today I'm sharing a vegetarian dish. This split pea moves up a notch on the soup ladder by adding reconstituted dried porcini mushrooms and barley.
Stop by Take a Bite out of Boca get the recipe and say hi to Shaina! See you there!