Strawberry Oatmeal Pancakes give a new dimension to breakfast. Full bodied, yet light buttermilk pancakes with the goodness of oats.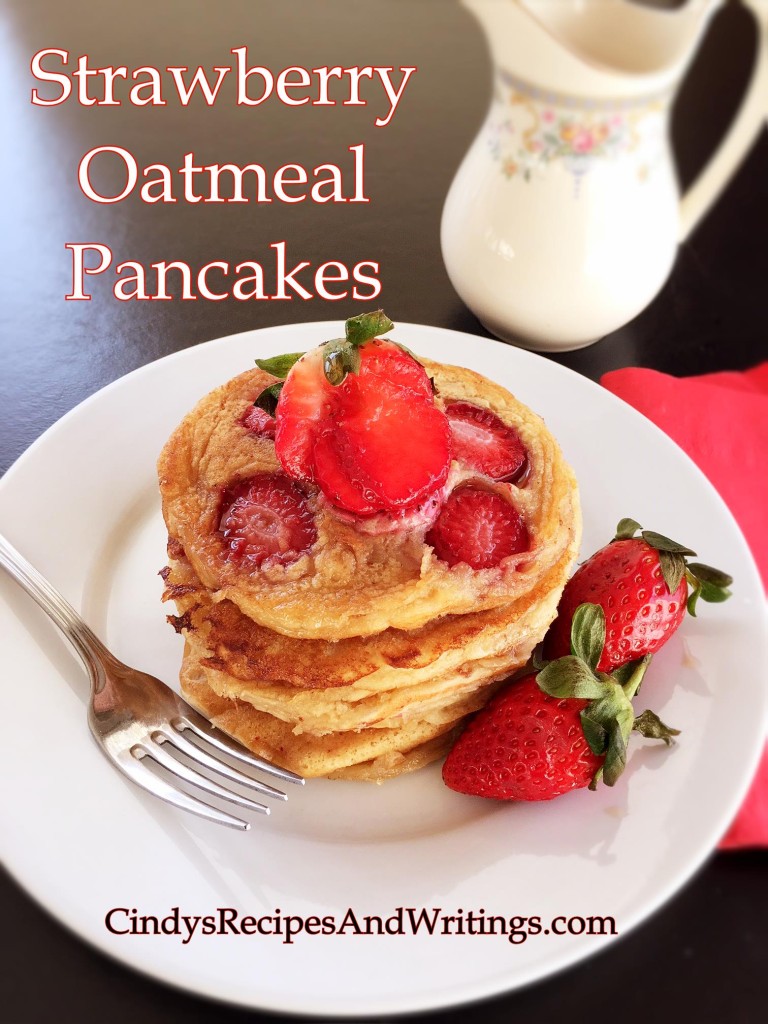 Welcome to another Recipe ReDux Challenge!
December 2017 – Theme
Grab a Book and Cook
We're playing a little party game at the end of 2017: Grab your nearest cookbook and ReDux the recipe on page 201, 17, 217 – or any combination of the number '2017.' (Of course, please don't forget to credit the original recipe and change enough of the recipe to make it your very own.)
I searched through numerous cookbooks and page combinations to find a perfect fit for the theme. I hit the nail on the head with a recipe from the Breakfast Queen herself, Ina Pinkney.
I met Ina at a recent Food Wine Conference where she was promoting her latest book, Ina's Kitchen, Memories and Recipes from the Breakfast Queen.
On page 170 I found a recipe for whole wheat oatmeal pancakes which I adapted.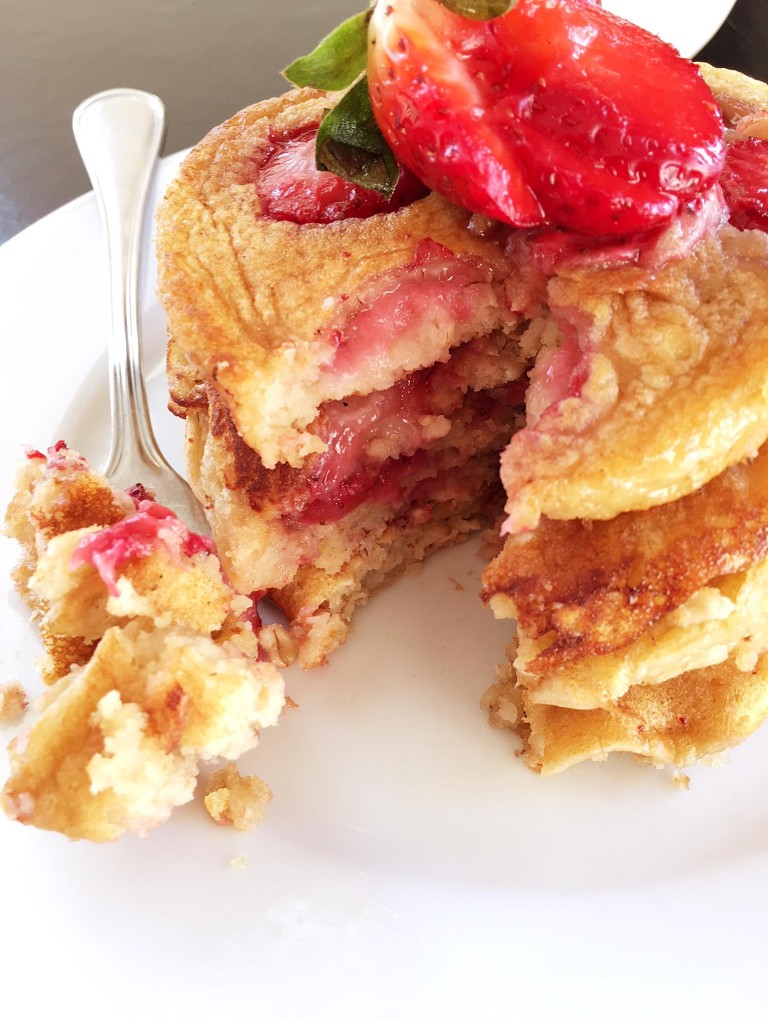 I'm a big lover of pancakes and waffles. I just don't indulge very often or I'd need a new fat pants wardrobe.
I like the added nutrition oatmeal brings to the table. Strawberries are no slouch at being good for you food either. Together they make a winning combo.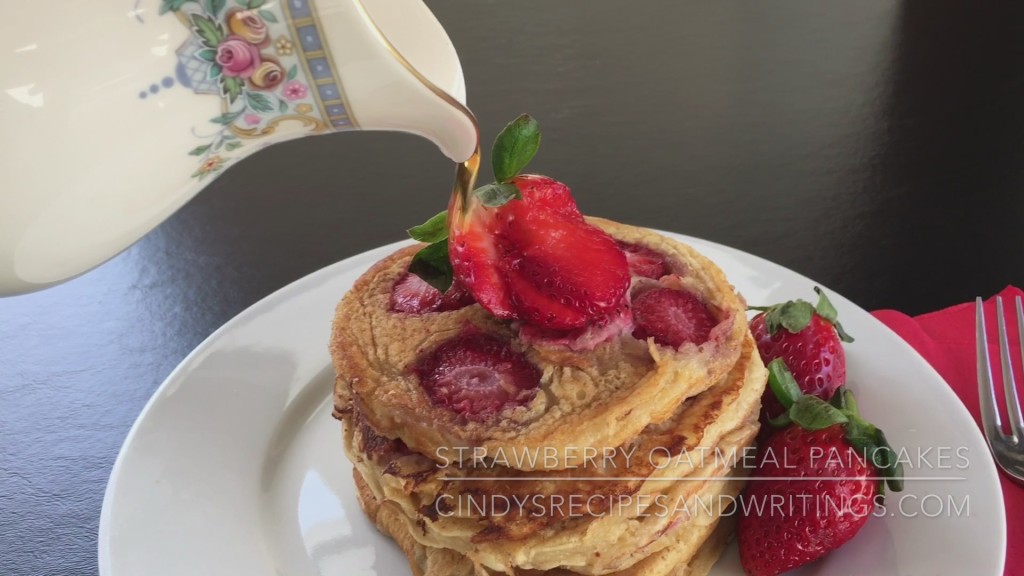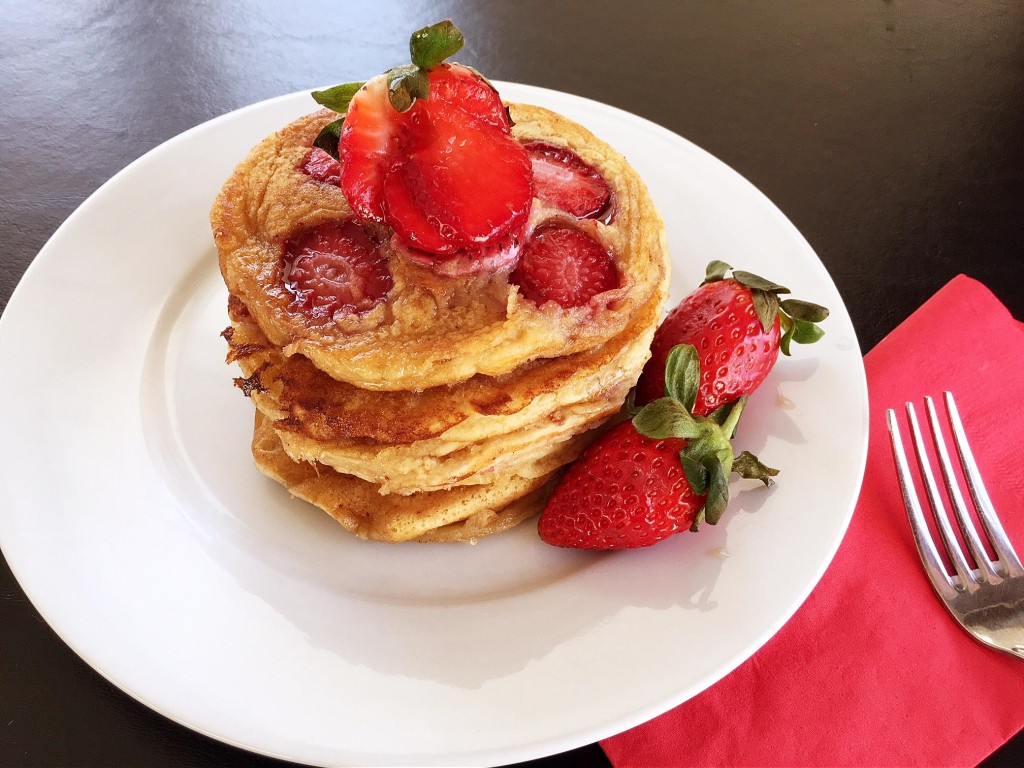 Strawberry Oatmeal Pancakes
Ingredients
3/4 cup rolloed oats (not instant)
2 cup low-fat buttermilk
1/4 cup half and half
1 egg
1 teaspoon vanilla
2 tablespoons brown sugar
2 tablespoons vegetable oil
1 cup flour
1/2 teaspoon salt
1 teaspoon baking soda
2 cups fresh strawberry slices, (I use Florida Strawberries)
Instructions
Combine oats, buttermilk and half and half. Refrigerate overnight.
Next day, combine egg, oil, vanilla and brown sugar in a bowl. Set aside.
In a separate bowl, combine flour, salt and baking soda.
Whisk together egg mixture and oats mixture. Add flour mix.
Cook on an oiled, preheated griddle or fry pan. Drop mixture by 1/4 cup/4-inch pancake.
Add strawberries and cook until bubbles appear then flip. Continue to cook until golden brown and no batter appears.
http://www.cindysrecipesandwritings.com/strawberry-oatmeal-pancakes-thereciperedux/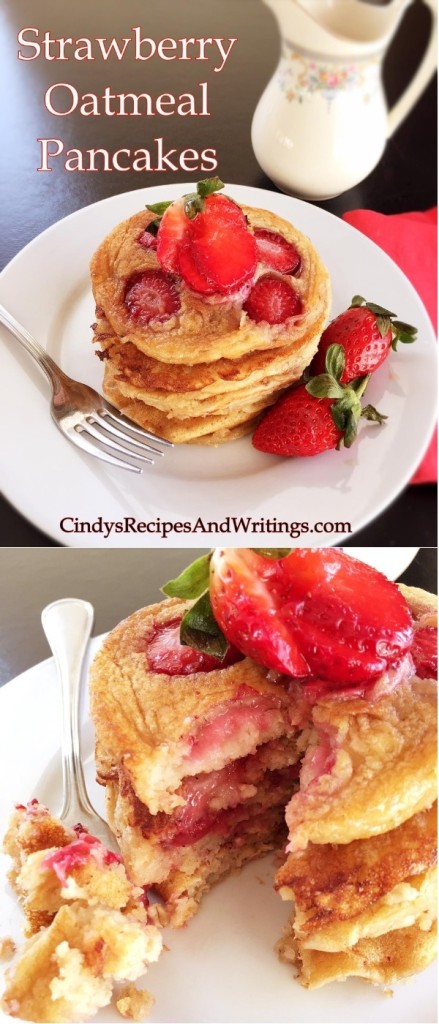 More about the
Recipe ReDux
.


As the first and only recipe challenge founded by registered dietitians, The Recipe ReDux is focused on taking delicious dishes, keeping them delicious, but making them better for you. Dietitians Regan Jones (of ReganMillerJones, Inc.), Serena Ball and Deanna Segrave-Daly (both of Teaspoon Communications) founded the group on the belief that healthier eating should always taste delicious. As the Latin term "redux" means to revisit or reinvent, we are reinventing the idea of healthy eating with a taste-first approach. We aim to inspire the food lover in every healthy eater and inspire the healthy eater in every food lover.
Enjoy these recipes from our favorite cookbook pages with 2-0-1-7 via The Recipe ReDux!