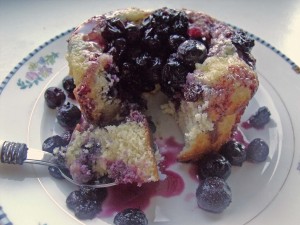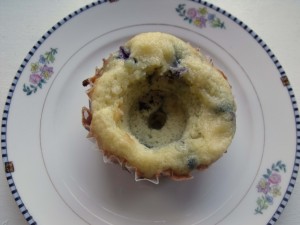 Stuff Your Muffin! MuffinMeal Giveaway!
If you love blueberries and can't get enough of them in your muffins I have a solution. Stuff it! You saw what the MuffinMeal does for cupcakes with my Chocolate Ganache Filled Cupcakes . It can do the same thing for muffins! I added blueberries in simple syrup to my muffins without making them soggy. Want your own Muffinmeal? Enter the Rafflecopter below for a chance to win a kit courtesy of Elke at MuffinMeal !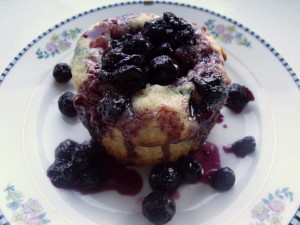 Here is what you get in the kit: plastic baking inserts, special liners, 2 sizes, recipes and more ideas! Make omelet cupcakes for breakfast, stuff cornbread muffins with pork BBQ and of course your favorite baked goods!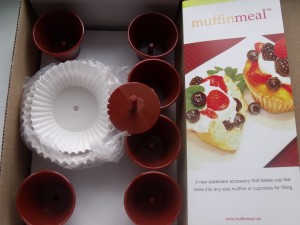 Another cool feature of these cups allows you to adjust the height. You get to control the size of the hole you want to fill. You may need to play around with the locking feature to get it to hold its height. Easy to do but if you are like me, it takes a little practice!
You can buy a kit Here
If you would like to see MuffinMeal in a store near you, cast a vote Here . Items with the best voter response will be put on the shelves!
Stuffed Blueberry Muffins
Muffin
Ingredients
1/4 cup butter unsalted, softened
3/4 cup sugar
1 egg
1/3 cup milk
1/2 teaspoon vanilla
1 cup flour
1 teaspoon baking powder
1/4 teaspoon salt
1 cup blueberries
Filling
1 cup blueberries
1 cup sugar
1 cup water
Cream together butter and sugar in a medium bowl then add milk, egg and vanilla.
In a separate bowl, mix flour, baking powder and salt. Slowly add dry ingredients until mixed. Fold in blueberries.
Fill paper liners with about 1/4 cup of batter. Bake at 350 degrees for about 20 to 25 minutes or until toothpick comes out clean.
For the filling, place 1/2 cup blueberries, sugar and water in a 1 quart saucepan. Bring to boil. Reduce heat slightly and whisk constantly until reaching desired thickness. Remove from heat. Add the remaining 1/2 cup of blueberries.
Fill your muffins. I like to let mine overflow. The more blueberries the merrier!
Like the idea of easily stuffed cupcakes and muffins? Enter to win your own MuffinMeal!
A sample Muffinmeal kit was sent to me for a trial. I received no further compensation and was under no obligation to post a review. Opinions expressed are my own and not influenced by the manufacturer. Manufacturer donated one MuffinMeal kit for this giveaway. No purchase necessary to win.