If you find avocados delicious but not exactly sure what to make with them, I have a website for you! AvocadosfromMexico.com . There you will find great tips for buying and storing avocados as well as great meal ideas!




Avocados from Mexico's Website hosts "Recipes from Avocado Lovers" where you can Submit a recipe to the Recipes From Avocado Lovers website from Avocados From Mexico
and check out some new ones! You can grab a cool ringtone, wallpaper or other fun things to show your Avocado Love!
Here's a recipe from me to get you started!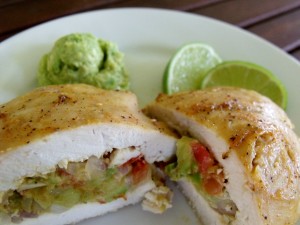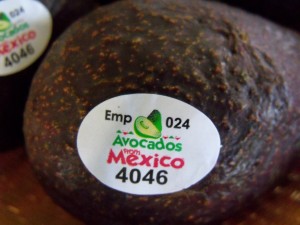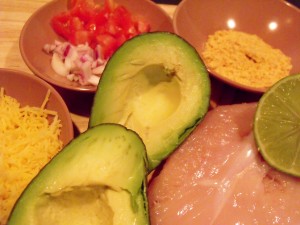 Stuffed Chicken Fiesta
These chicken breasts are stuffed with goodies and ready for the party! Creamy avocado, juicy tomato, spicy onion, and gooey cheddar cheese! Serve with a side of refreshing mashed avocado and lime!
Ingredients
4 each Chicken breasts — boned and skinned (4 ounces each)
1 each avocado, preferably Hass, cut into 1/2-inch dice
1 each tomato, diced
1/2 cup red onion, minced
1/2 cup cheddar cheese shredded
1 each lime, juiced
1 Tbsp faijta seasoning or taco seasoning
1. Pound chicken breasts to 1/2-inch thickness. Sprinkle both sides of breasts with seasoning, set aside.
2. Combine avocado, tomato and onion in a bowl. Saturate with the juice of one lime. Stir.
3. Spray a 9×12 baking dish with cooking spray. Arrange chicken in a single layer.
4. Top with avocado mixture, then cheese. Fold in half and tuck ends under.
5. Cover with foil and bake at 350 for about 45 minutes and internal temperature reaches 165 degrees.
6. Remove from oven and allow to rest for 5 minutes before cutting.
7. Serve with mashed avocado drenched in lime!
Servings: 4
Cooking Times
Preparation Time: 15 minutes
Cooking Time: 45 minutes
Total Time: 1 hour
Nutrition Facts
Nutrition (per serving): 384 calories, 121 calories from fat, 13.9g total fat, 154mg cholesterol, 415.2mg sodium, 1172.8mg potassium, 8.6g carbohydrates, 4.1g fiber, 1.1g sugar, 55g protein, 447.6IU vitamin a, 14.6mg vitamin c.
This sponsorship is brought to you by Avocados From Mexico who we have partnered with for this promotion.