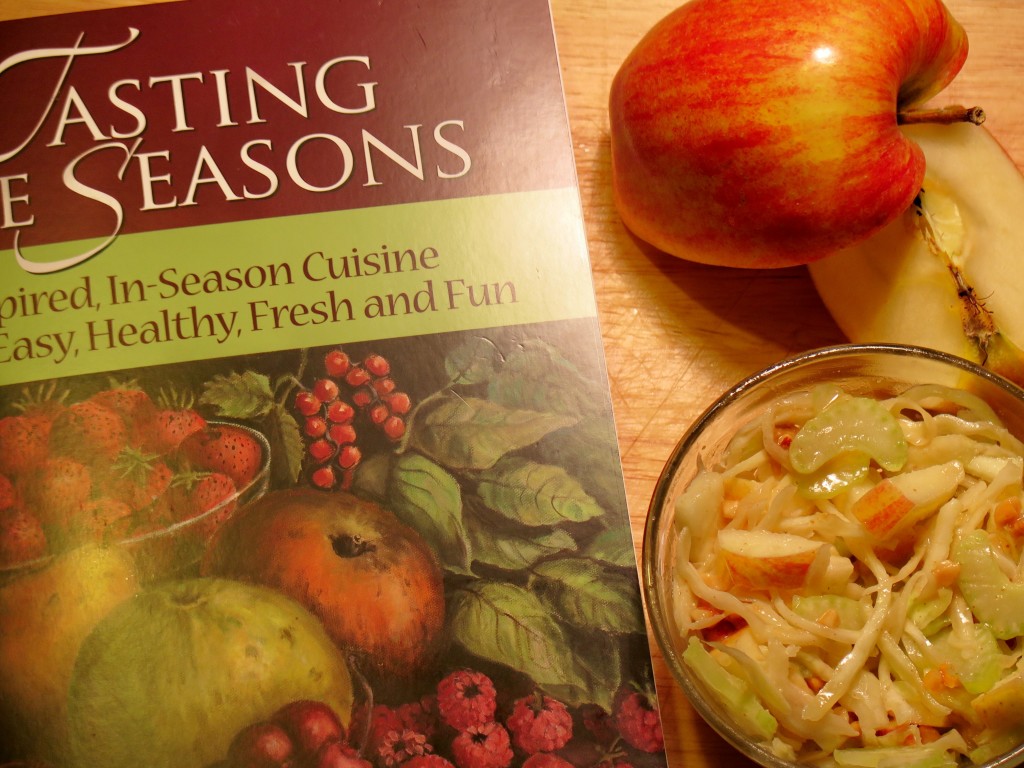 Tasting the Seasons:
Inspired In-Season Cuisine That's Easy, Healthy, Fresh and Fun
Kerry Dunnington
Cooking with locally obtained, in-season produce whenever possible is more than just a good idea to Kerry Dunnington. Its a way of life.
In her new book, Tasting the Seasons, Ms. Dunnington explores how we can apply these practices to our everyday lives with taste-filled recipes and practical eco-friendly, all-occasion tips.
These kind of cookbooks are right up my alley, so to speak. The author shares 250 recipes seasoned with insight on sustainable living and sprinkled with humorous family derived anecdotes.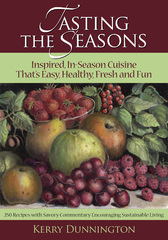 ISBN: 978-0-9904185-0-4
250 Recipes with savory commentary encouraging sustainable living
312 pages, 7 x 10, trade paperback original
Available nationwide US and Canada in bookstores, libraries and online.
I read through every recipe. It was hard to decide which ones to prepare. So I tried several recipes from this book.
I found the Lemon Butter Brussels Sprouts, Sauerkraut-Style to be simple to prepare. Very different. Very delicious. (Recipe page 199)
One recipe that really caught my eye was Apple Celery Salad with Peanut Vinaigrette. This slaw-style salad uses a perfect combination of fall ingredients in a unique dressing. (Recipe page 177)

In addition to the array of tantalizing recipes, you will find timely tips. There is a product resource list to help you on your sustainable lifestyle quest. This back reference section offers eco-terms, eco-tips and eco-techniques.
Tasting the Seasons is a great way to learn more about enjoying a sustainable lifestyle. This book make a great gift for novice and expert alike.
Connect with Kerry Dunnington
Purchase book here at her website: http://www.kerrydunnington.com/
Follow Kerry Dunnington on facebook: