This is a sponsored conversation written by me on behalf of Snapple. The opinions and text are all mine. #TrueTeaTaste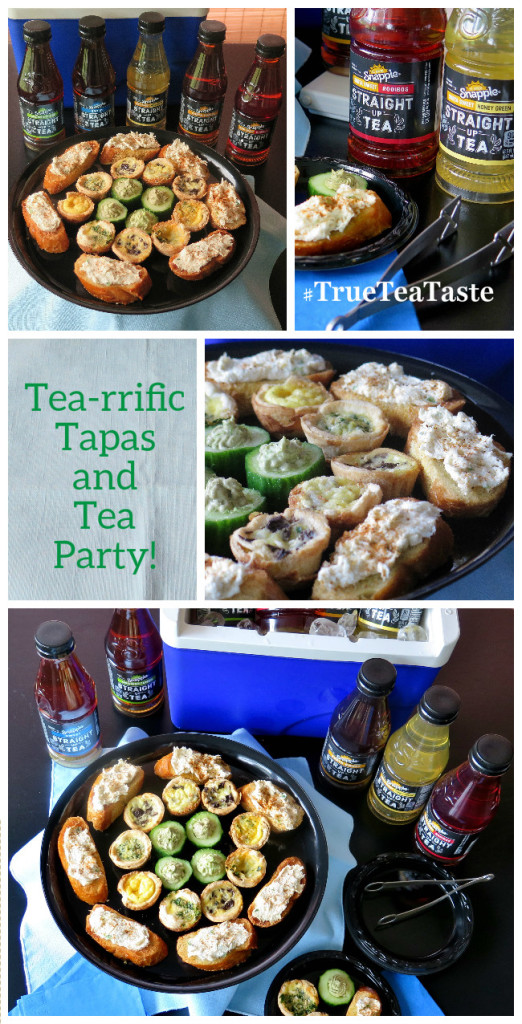 Ah, summer. Time for fun with family and friends. I love throwing easy, relaxing themed get-togethers. Tea Parties are one of my favorites. Of course, for summer that means refreshing, ice cold tea.
Tea parties can be a lot of fun! You can hold a tea party anytime of day. Stage one for the perfect brunch, dinner or warm summer night fun.
Tapas or appetizers are often my go-to choice for food. Everyone can pick and choose what they want to try.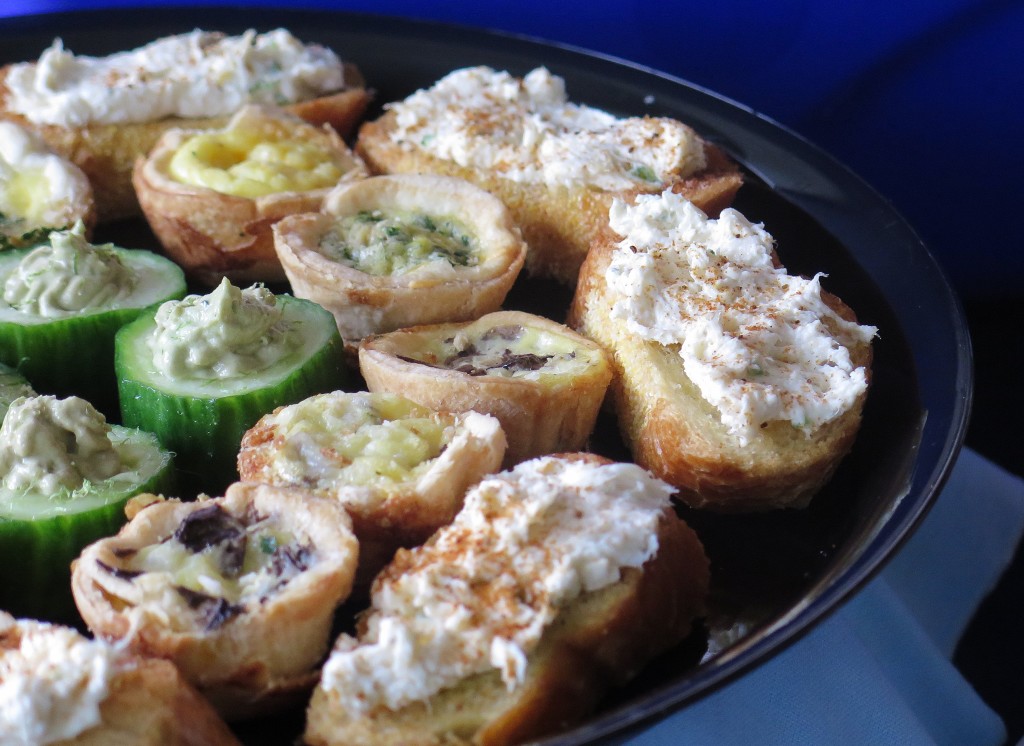 Offering a variety of tea adds to the excitement.
I love to give my guests a selection. Snapple® Straight Up™ Tea comes in five delicious varieties made from black, green and rooibos tea.
Snapple® Straight Up™ Tea Unsweetened

Snapple® Straight Up™ Tea Sorta Sweet

Snapple® Straight Up™ Tea Sweet

Snapple® Straight Up™ Tea Sorta Sweet Honey Green Tea

Snapple® Straight Up™ Tea Rooibos
You can feel confident serving your guests Snapple® Straight Up™ Tea. Every Snapple® Straight Up™ Tea brings you true tea taste from all-natural ingredients. I love that Snapple® makes several levels of sweetness, too. No worries, there will be something for everyone to enjoy!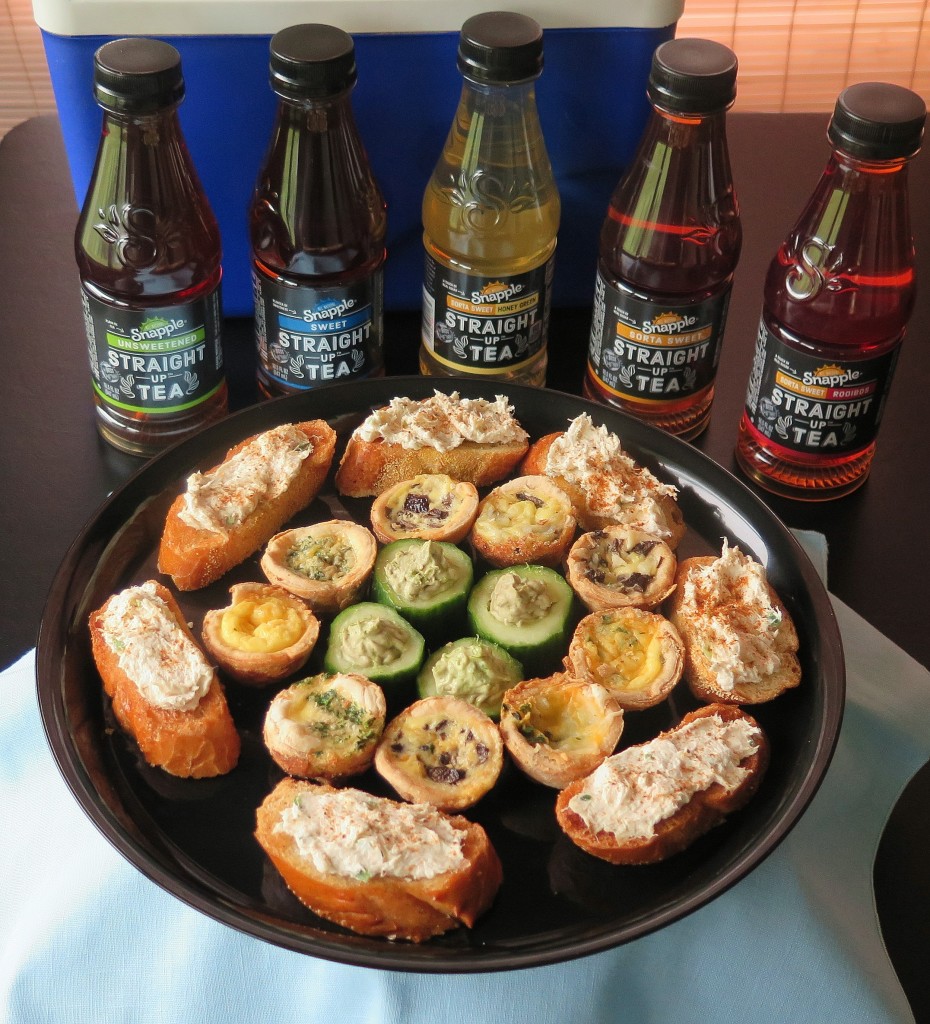 I also love the new, sleek bottle design! Snapple® Straight Up™ Tea bottles are easy to grip and have a sturdy base that's perfect for parties.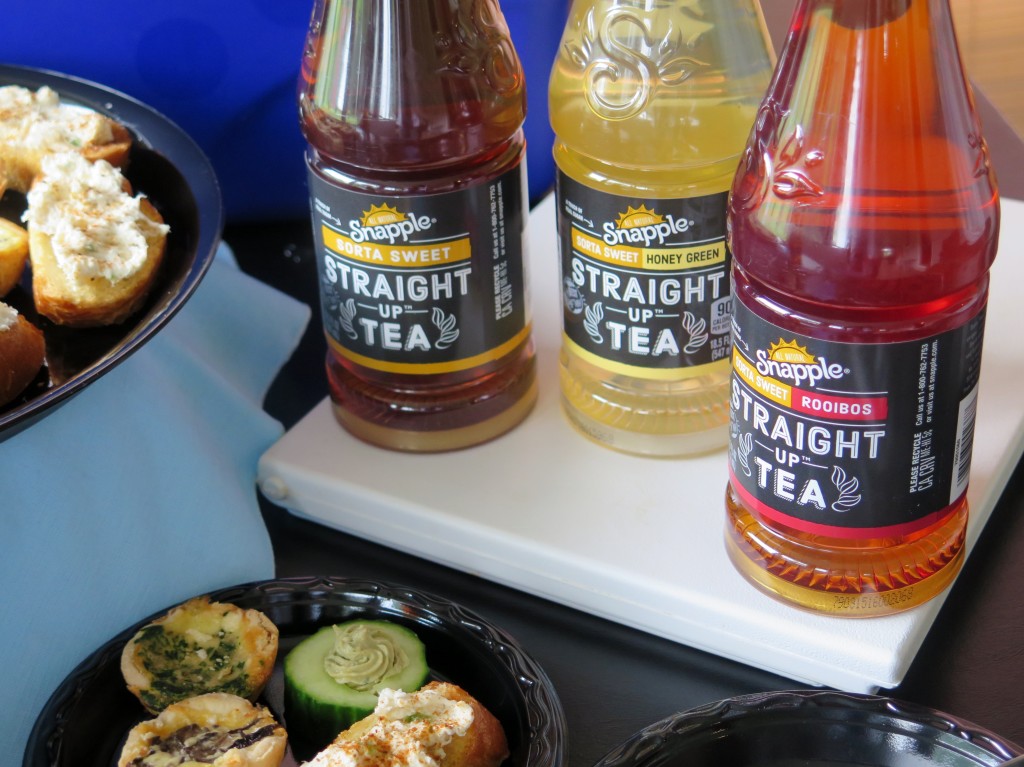 Snapple® Straight Up™ Tea Sorta Sweet Honey Green Tea with a touch of honey and Snapple® Straight Up™ Tea Sorta Sweet Rooibos, blended with refreshing South African rooibos are now here for your enjoyment.
Learn more about all the Snapple® Straight Up™ Tea varieties here.
I chose to mix it up for this tapas party.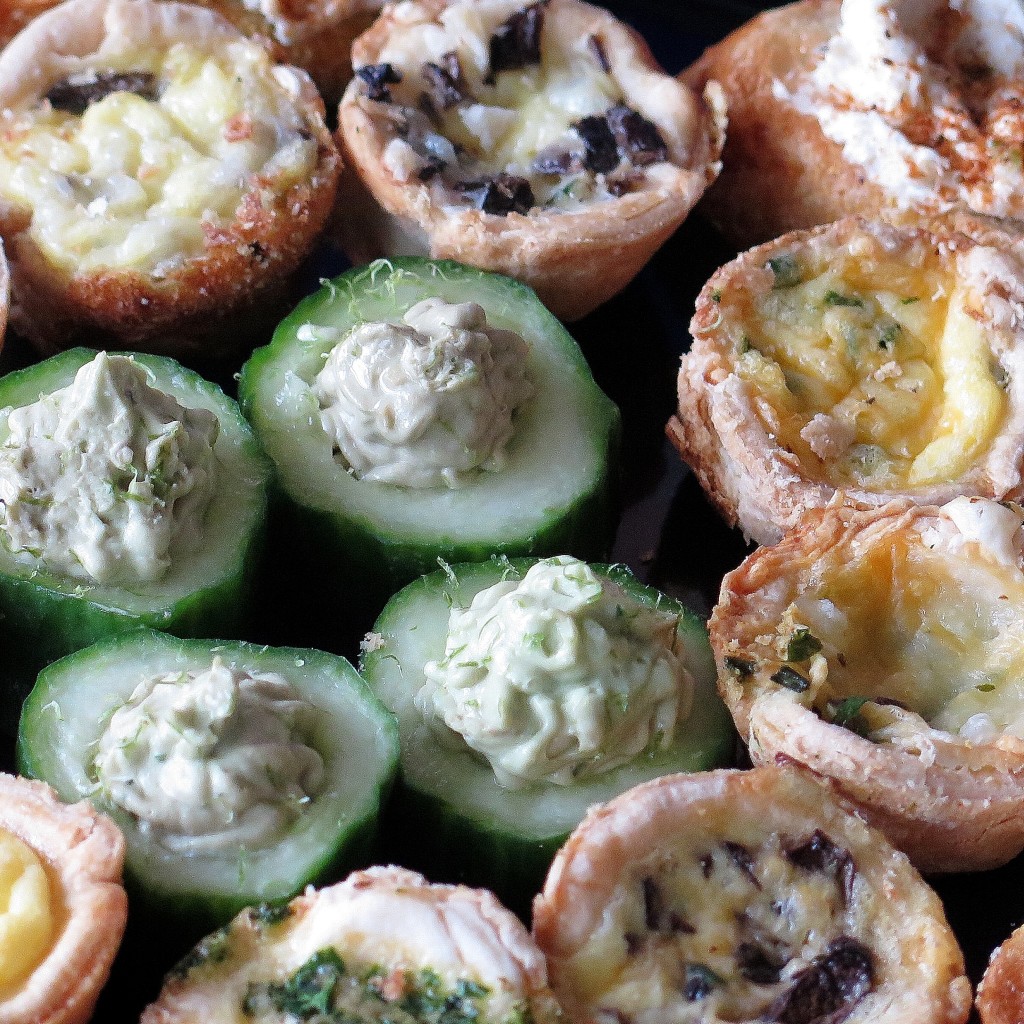 I'm offering something a little spicy with Spicy Crab Spread. This spread blends juicy crab meat, cream cheese, jalapeño peppers, horseradish and more served on garlic crostini.
A light canapé of cucumber topped with velvety Avocado Mousse is a great summer combo.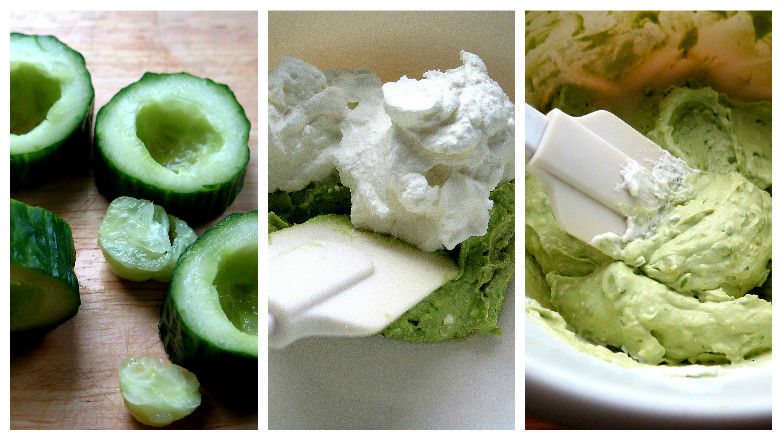 Mini Quiche are easy to make and you can personalize quiche with a number of add-ins. I mixed it these up with herbs, mushrooms and several kinds of cheese. You can add meat like ham or bacon or even seafood! Combine your choices any way you like.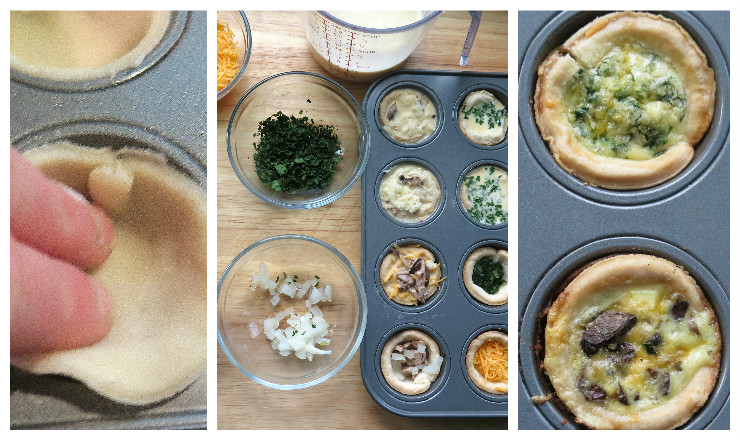 Tea-rrific Tapas Party #TrueTeaTaste #ad
Ingredients
Mini Quiche

1 9-inch Pie crust
3 eggs
1/2 cup heavy cream
1/2 cup Swiss
1/2 cup cheddar
1/2 cup mushrooms diced
1/2 cup mixed herbs
1/4 cup diced onions
1/2 cup chopped baby spinach

Spicy Crab Spread

1/2 cup backfin crab meat
4 ounces cream cheese
1 tsp horseradish
1/2 tsp hot sauce
1 tsp minced jalapeño pepper plus garnish
1/2 tsp fresh chopped dill plus sprigs for garnish
1/2 tsp seafood seasoning
Salt and pepper to taste
1 loaf French bread cut into 1/2-inch slices
1/4 cup olive oil
1 teaspoon minced garlic

Avocado Mousse

1 ripe avocado
2 ounces cream cheese
1 tablespoon lime juice, fresh squeezed
1 tsp chopped cilantro
Salt and pepper to taste
1/2 cup whipped heavy cream
Lime zest for garnish
Sea salt for garnish
1 English cucumber
Instructions
Mini Quiche

Place thawed pie dough on a lightly floured board. Cut into 2 to 2 1/2-inch rounds. Gently press rounds into mini muffin tins lightly sprayed with cooking spray. Bake at 350 for 12 minutes. Set pre-baked shells aside.
Whisk together egg and cream. Pour into pre-baked shells and top with add-on of your choice.
Bake an additional 12 to 15 minutes until egg mixture is set. Cool slightly before removing. Serve warm.

Spicy Crab Spread.

Mix together oil and garlic. Brush both sides of bread slices with the oil mixture. Broil turning once until golden brown.
Mix together crab, horseradish, jalapeño, hot sauce and seasonings. Blend in cream cheese. Spread mixture on toasted crostini.

Avocado Mousse

Mash avocado together with cilantro, lime juice in a food processor. Add cream cheese, blend.
Place avocado mixture in a bowl. Fold in whipped cream. Refrigerate for several minutes while you prepare the cucumber.
Cut cucumber into 1/2-inch slices. Gently hollow out a bit from the center to create a hole. Pat slices dry on a paper towel.
Fill piping bag or spoon mixture into cucumbers. Chill before serving.
Notes
Recipes make 12 to 15 of each kind of tapa.
http://www.cindysrecipesandwritings.com/tea-rrific-tapas-party-trueteataste-ad/
I found everything I needed to throw a great tapas party at Giant. All the delicious varieties of Snapple® Straight Up™ Tea are easy to find in this beverage aisle.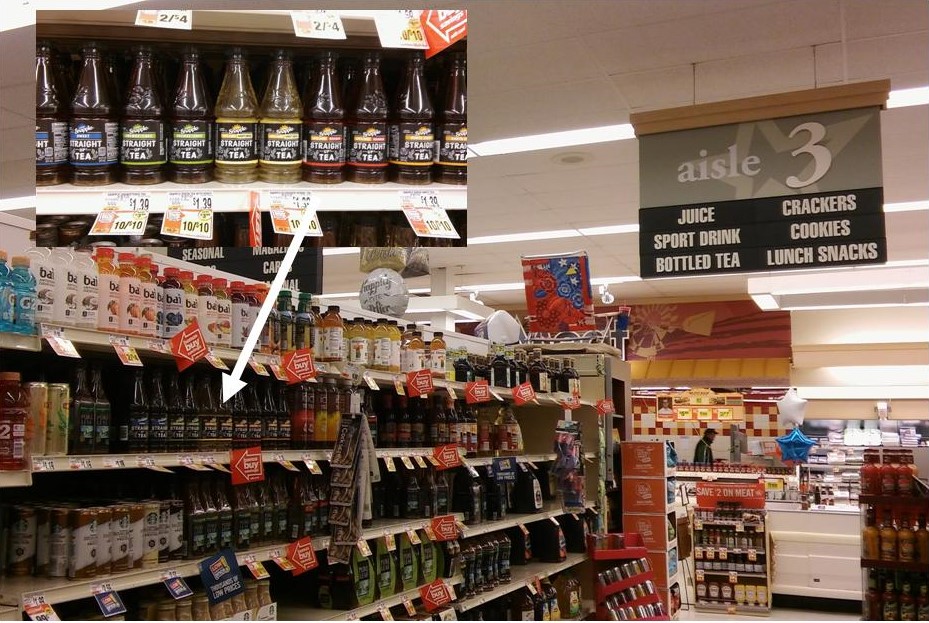 Let's get this party started!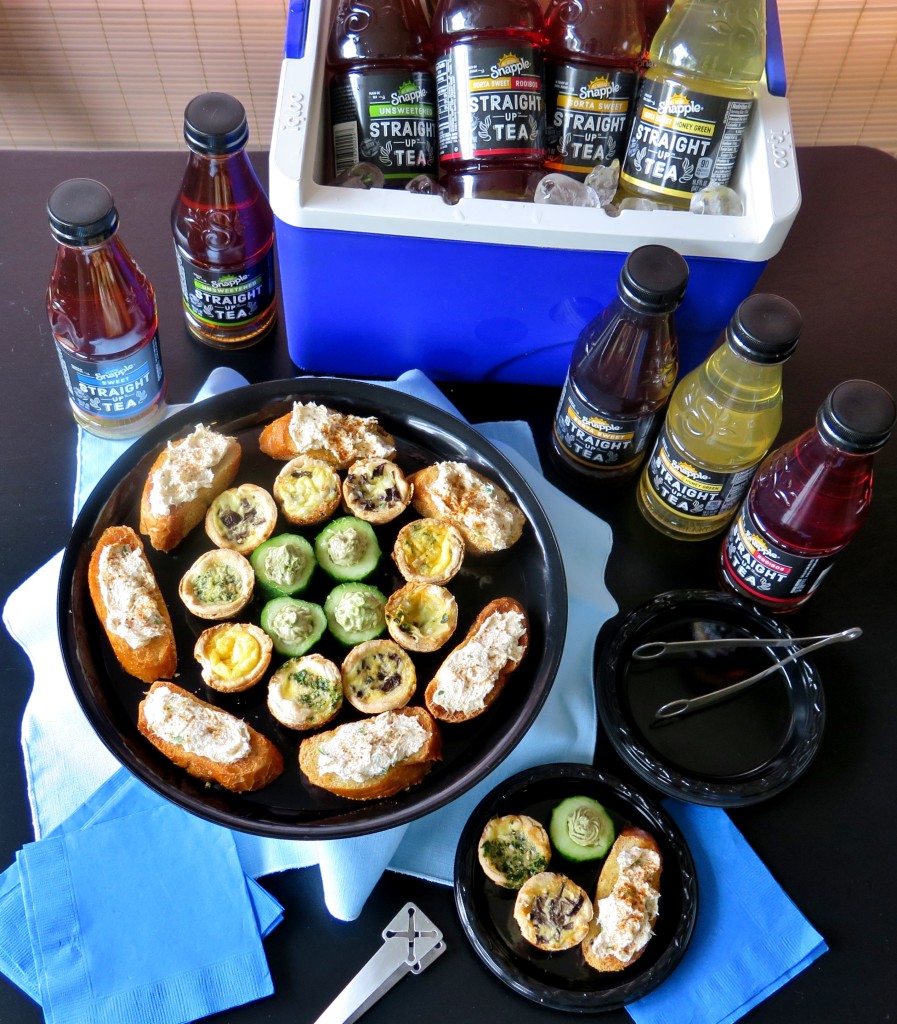 I'd love to hear your ideas for a Tea-rrific Tapas Tea Party in the comments below! Snapple® Straight Up™ Tea pairs so well with sandwiches, salads, barbeques and even desserts!