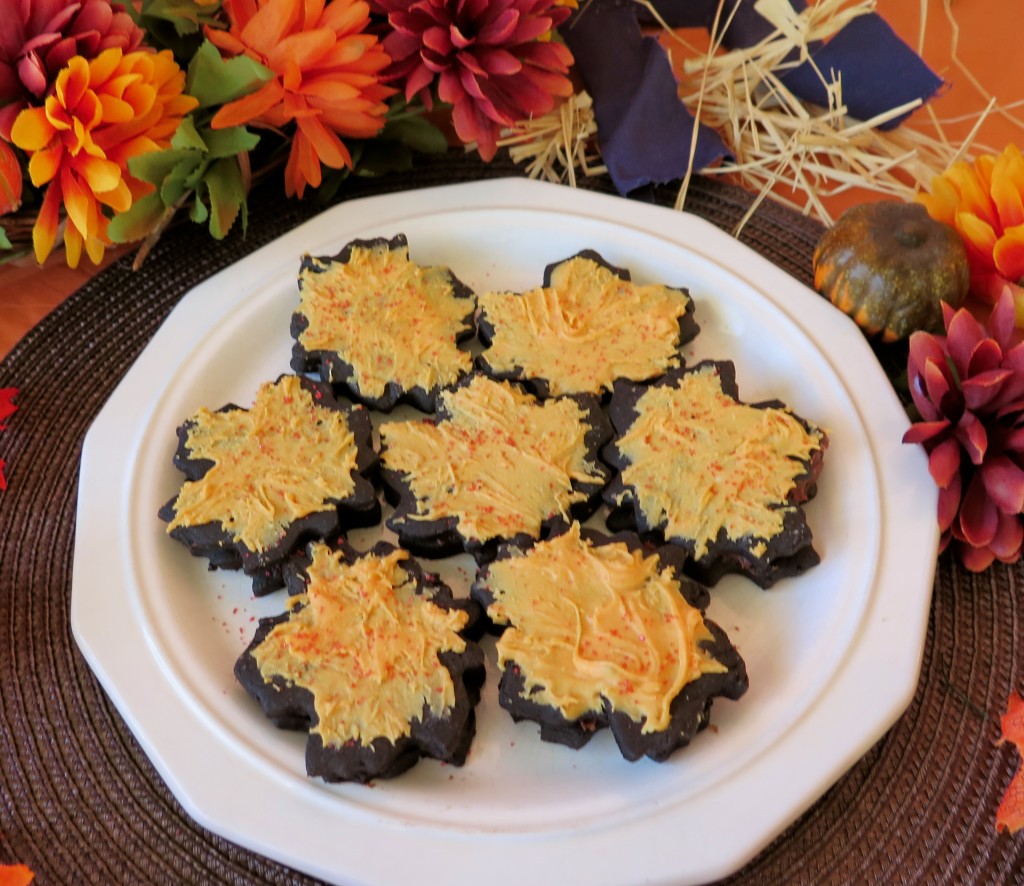 This month we are about to #FilltheCookieJar with Thanksgiving favorites!
Every month our #FillTheCookieJar cookie loving group meets to share our best cookies and bars to fit the theme. This month we will be sharing cookies that remind us of what we are thankful for and sharing our good fortune!
In the cookie world, I'm thankful for chocolate!
Thank you Cynthia Landrie from  Feeding Big at http://FeedingBig.com for hosting this fun event!
They say good things come in three's. I agree. Dark chocolate, chocolate fudge and white chocolate!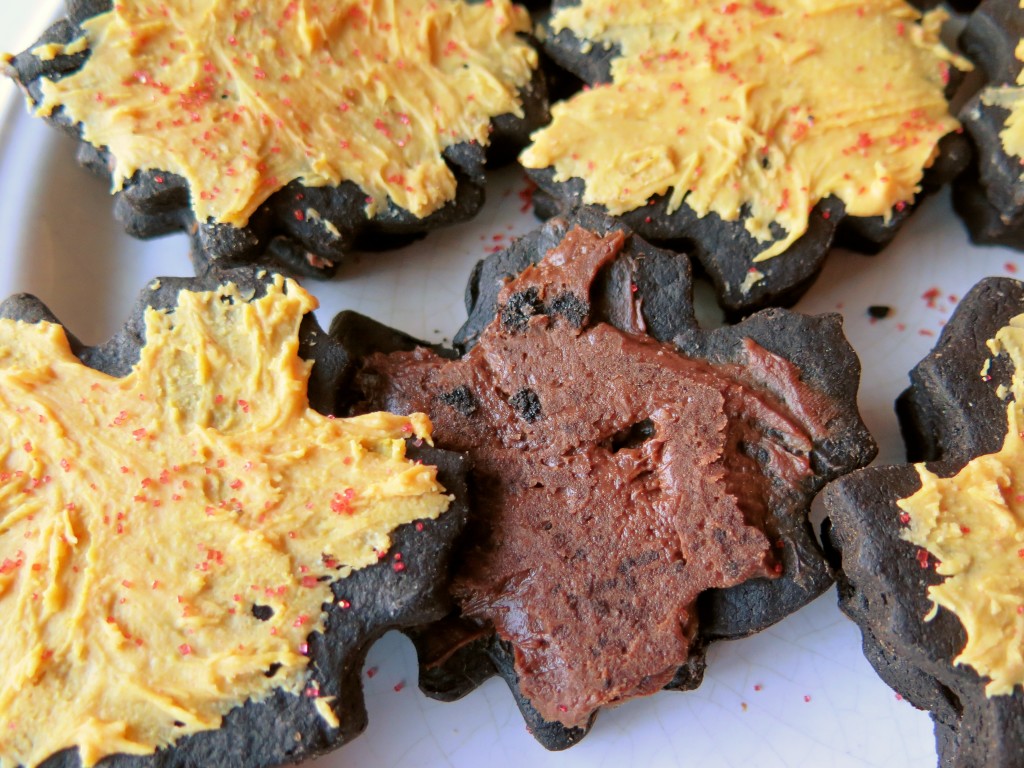 Triple Chocolate Fudge Filled Cookies #FillTheCookieJar

Ingredients

cookie

1/2 cup butter, softened
3/4 cup unsweetened dark cocoa
3/4 cup sugar
4 ounces unsweetened chocolate, melted and cooled
1/4 tsp baking powder
1/4 tsp salt
1 egg, slightly beaten
1 Tablespoon milk
1 tsp vanilla
3/4 cup flour

fudge

1/2 extra dark semi-sweet chocolate chips, melted
1/3 cup cream cheese, softened
1/3 cup powdered sugar

frosting

1/2 cup melted white chocolate
coloring agent of choice

Instructions

cookie

Beat butter in large mixing bowl until soft, about 1 minute
in separate bowl, whisk together sugar, cocoa, baking powder, salt. add to butter.
Add cooled chocolate.
Whisk together egg, milk and vanilla. add to mixer alternate with flour.
Wrap dough in wax paper and chill 1 hour.
Roll and cut into desired shapes. Bake at 375 degrees for about 7 minutes until cookies start to set around the edges.

Fudge

Combine all fudge ingredients, set aside.
Assemble cookies. Top with white chocolate and decorate as desired.

http://www.cindysrecipesandwritings.com/triple-chocolate-fudge-filled-cookies-fillthecookiejar/
Enjoy all these cookies ideas for your Thanksgiving table from #FillTheCookieJar !
All kidding aside, I am very thankful for my friends and family who have been so supportive of me and there for me in the best and worst of times.
Share your Thanksgiving thoughts with me. I'd love to here them!