I received free samples of Uniquely Greek Feta Cheese Spreads for review. I received no further compensation. I was under no obligation to post my review. All opinions are my own.
Cheese spreads come and go but there is something different about Uniquely Greek Feta Cheese Spreads.
First thing I noticed was vibrant colors. Bright red, orange, green and purple.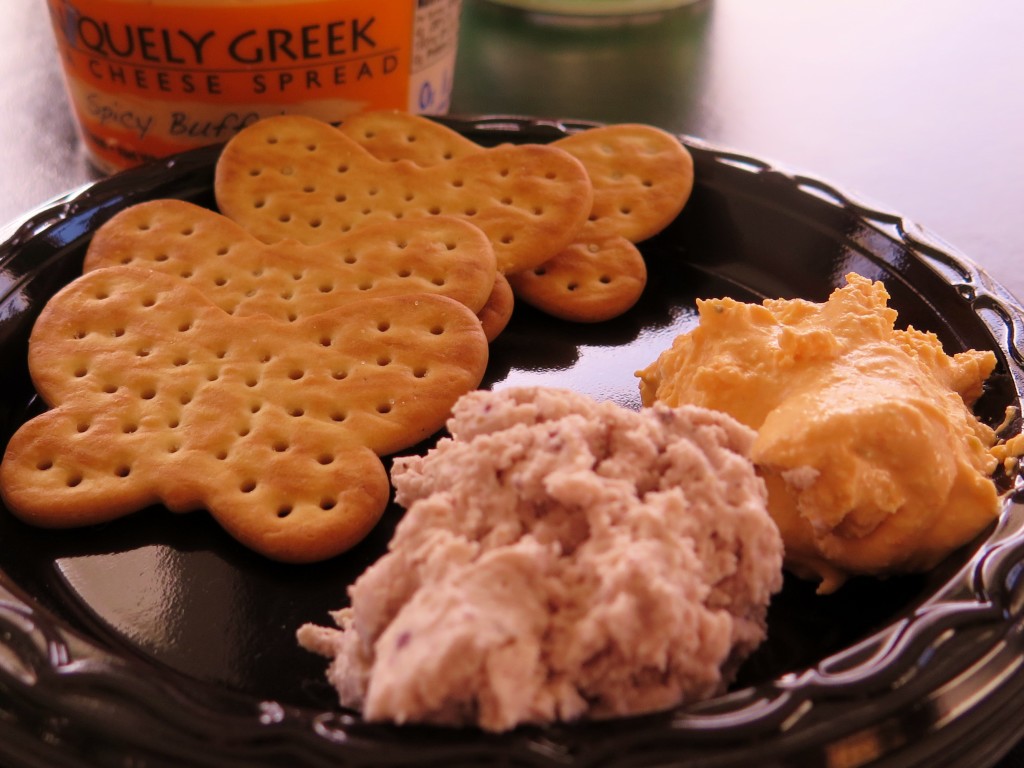 How festive. Imagine guests admiring how you matched the dip perfectly to the color scheme. How did they do that?
The answer is with natural ingredients. No artificial colors. None.
Then there is the texture. These spreads are made with feta cheese which gives them an airy, light appearance. A kind of a melt-in-your-mouth quality. They are also gluten-free.
I tried each first as a dip. Next, I took their claim that these cheese spreads make great meal add-ins and put it to the test.
Fire Roasted Red Pepper
This spread has a mild taste when served alone with crackers or veggies. Very kid-friendly. I added this cheese spread to a butternut squash and pasta casserole. It turned out delicious!
Spinach
Served as a dip, the spinach-feta combination works perfectly. I added this to white rice. Very nice, indeed.
Spicy Buffalo
This spread will work well with crackers, veggies or the traditional buffalo-style dip accompaniment, tortilla chips. I tested this as a base for chicken salad. It made a great buffalo chicken wrap.
Kalamata Olive
Kalamata olives have a strong flavor all their own. Add them to a feta based spread and your have a uniquely tasting Greek spread. I did not try this particular spread as a cooking enhancement. I would use it to heighten the flavor of any Greek Salad dish.
Learn more about this company and their spreads at their Uniquely Greek Website .