Warm Oatmeal Parfaits layer oatmeal, yogurt, fruit and toasted toppings to get your day off to a healthy happy start.
February Recipe ReDux Challenge:
Break Out of Breakfast Boredom!
Cooks aren't always pressed for time in the mornings – they just need new ideas. Think mug cakes, smoothie bowls, breakfast cookies and more. Show us the healthy way you wake up your breakfast – or wake up just for breakfast!
So true! I used to eat breakfast every morning without fail. Cereal, oatmeal pancakes, scrambles or omelets were always ready for consumption by my family. But now I'm older, it's harder to get excited about breakfast just for me. Maybe it's time to give my stomach a break from my black coffee liquid breakfast.
This easy parfait takes minutes to make. Warm oatmeal, yogurt, strawberries, dates topped with toasted oats, coconut and hemp heart seeds! Delicious!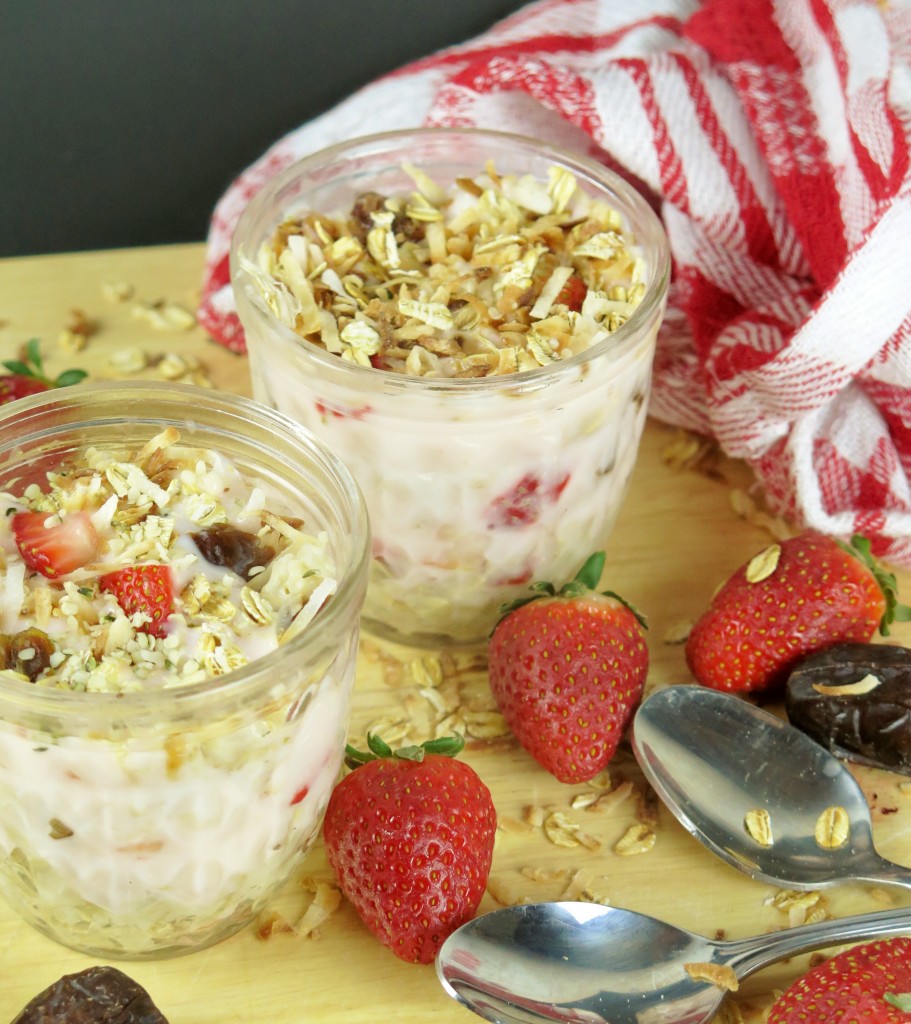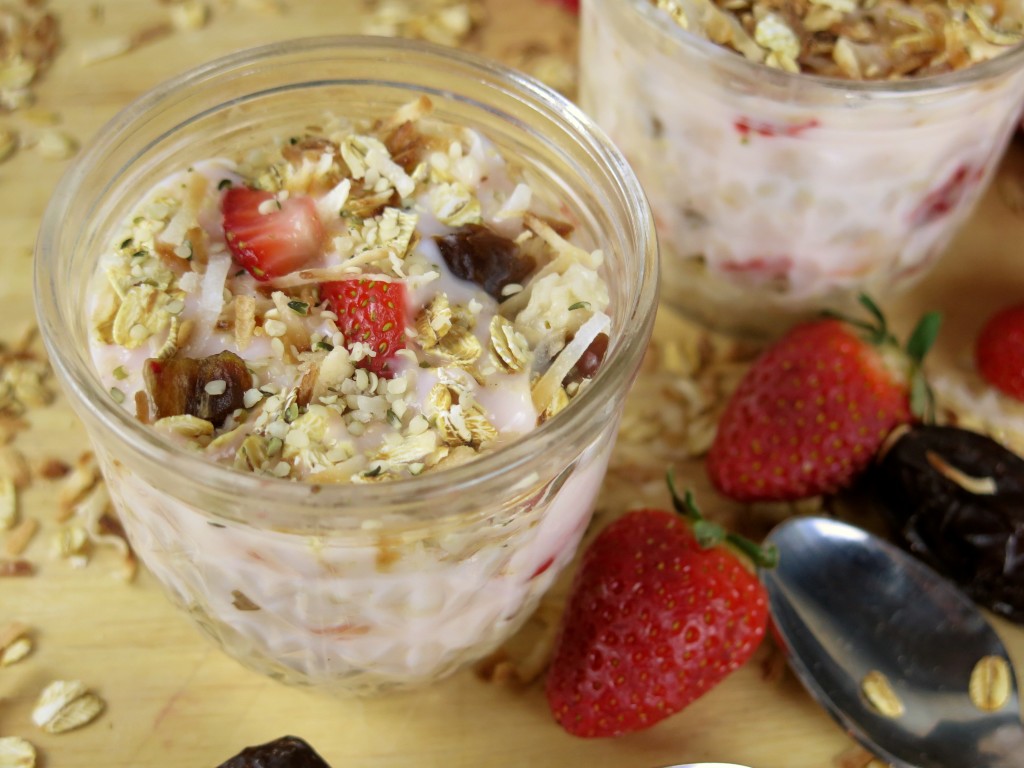 Warm Oatmeal Parfaits #TheRecipeReDux
Ingredients
1/2 cup quick cook oats
1 cup water
1 8-ounce plain or fruited non-fat or low-fat yogurt
4 strawberries, diced
4 dates, diced
1/4 cup rolled oats
1/4 cup coconut
2 teaspoons hemp heart seeds
Instructions
Preheat oven to 400 degrees. Place coconut and rolled oats on a sheet pan. Toast until golden brown, about 5 minutes.
Bring oats and water to boil. Reduce heat simmer for about 5 minutes until thickened.
Layer oatmeal, fruit and yogurt. Top with toasted coconut, oats and hemp heart seeds.
Serve.
http://www.cindysrecipesandwritings.com/warm-oatmeal-parfaits-thereciperedux/
What is Recipe Redux?


As the first and only recipe challenge founded by registered dietitians, The Recipe ReDux is focused on taking delicious dishes, keeping them delicious, but making them better for you. Dietitians Regan Jones (ofReganMillerJones, Inc.), Serena Ball and Deanna Segrave-Daly (both of Teaspoon Communications) founded the group on the belief that healthier eating should always taste delicious. As the Latin term "redux" means to revisit or reinvent, we are reinventing the idea of healthy eating with a taste-first approach. We aim to inspire the food lover in every healthy eater and inspire the healthy eater in every food lover.