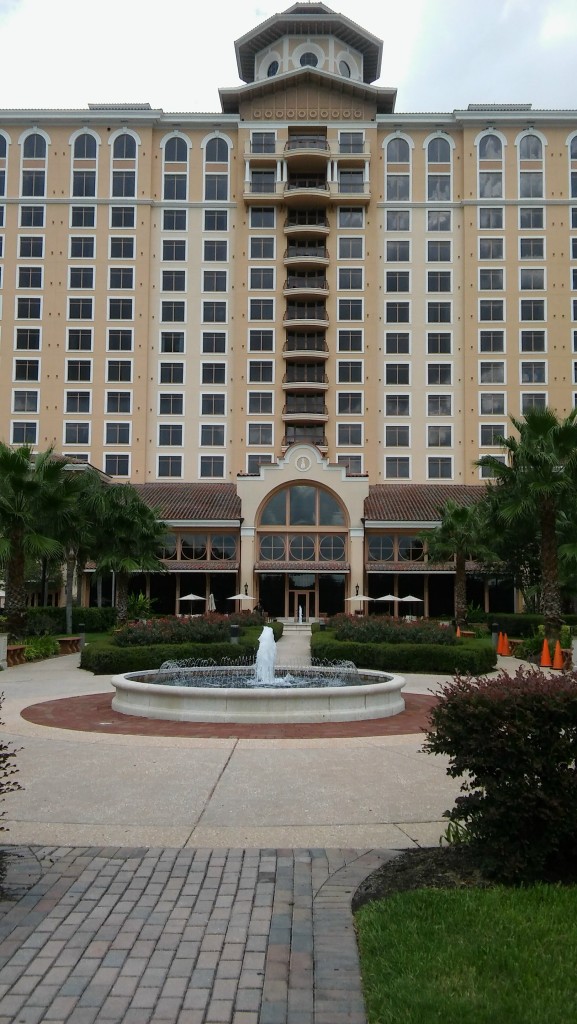 This post is part of my coverage as an Ambassador for the Food and Wine Conference. I was compensated for being an Ambassador. All opinions are my own.
How did you spend your summer vacation when it comes to food? Were you tourist, purist or homemade surest?
I was fortunate enough to attend The 2015 Food and Wine Conference in Orlando, held from July 17-19 at the beautiful Rosen Shingle Creek Hotel and Conference Center .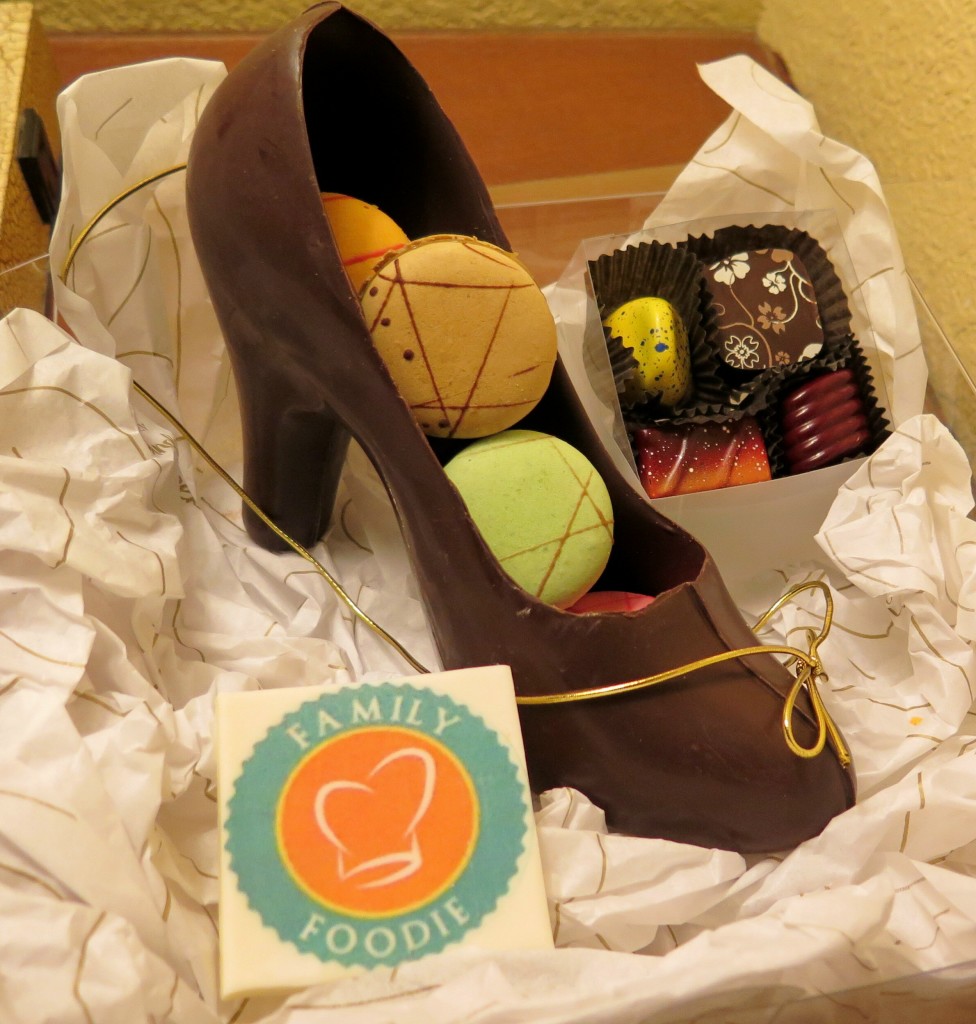 This fabulous chocolate shoe was Rosen's way of saying welcome. I felt like Cinderella when I saw it!
This was my third Food and Wine Conference. Each year gets better!
We kicked off the conference with a visit from David Martin and Good Day Orlando!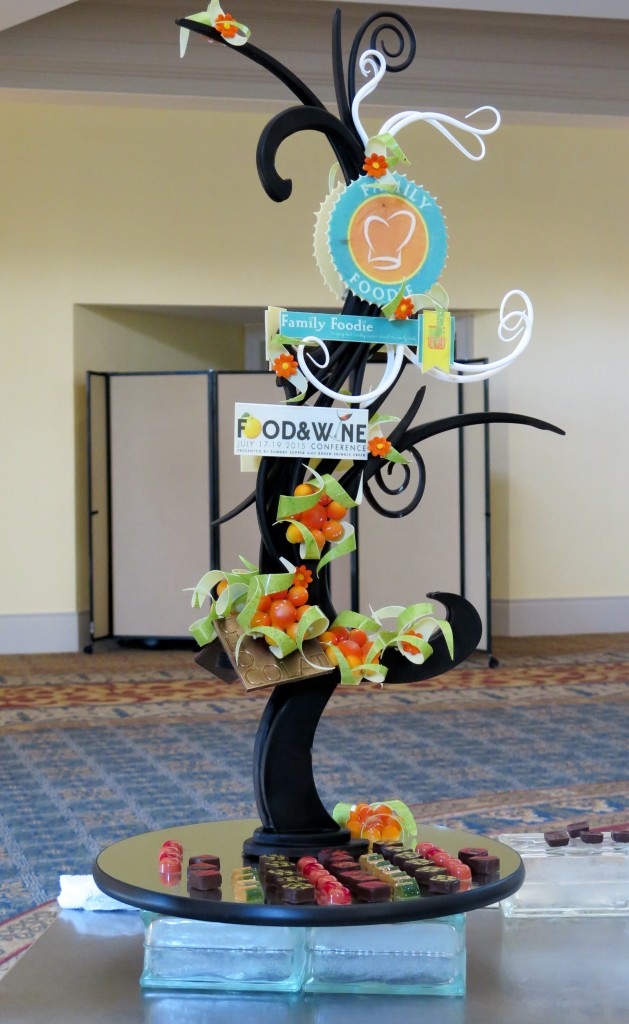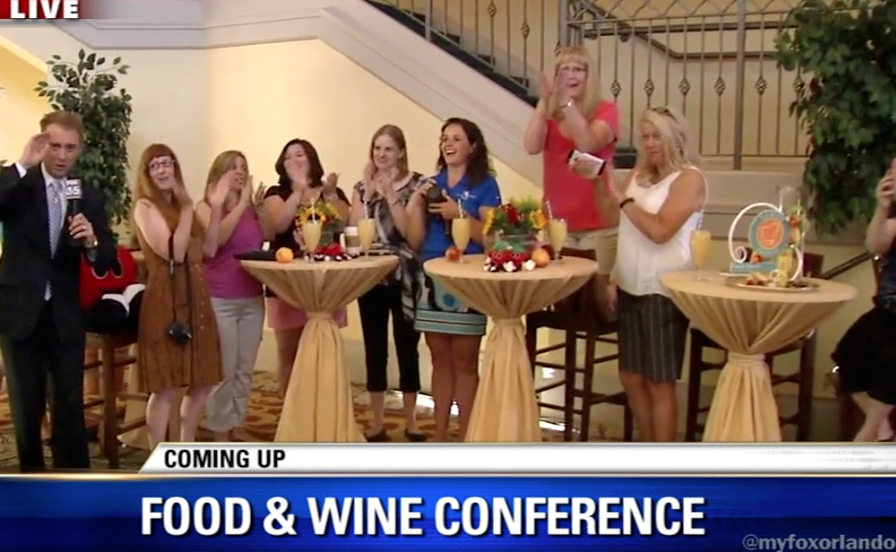 Friday night was all about meeting, greeting, relaxing and having fun!
Dixie Crystals showed us how to make sugar scrubs! You would not believe how good the room smelled! Relaxing scents of rosemary and lemon, orange and vanilla and chocolate mint. If that wasn't relaxing enough there were chair massage available!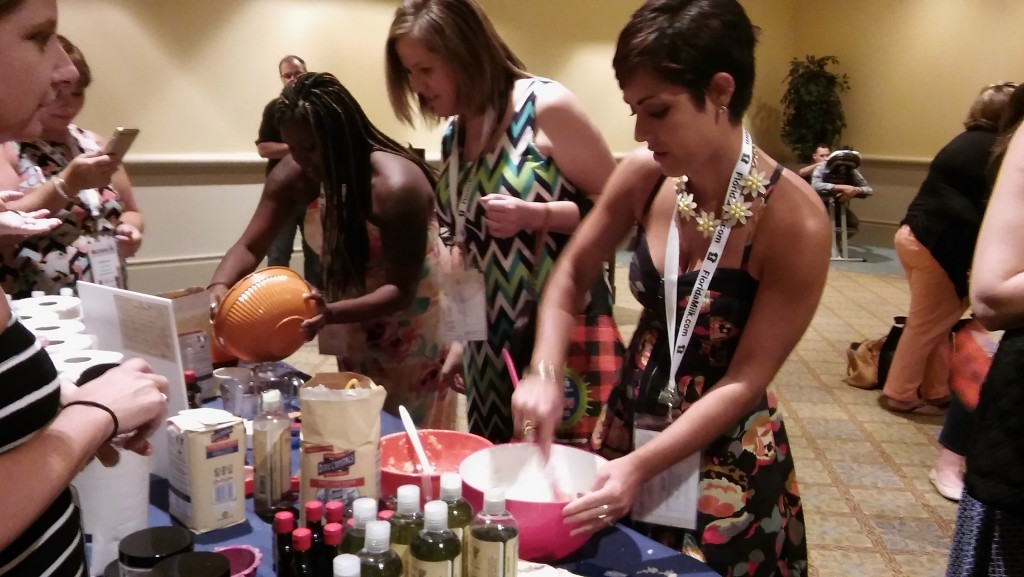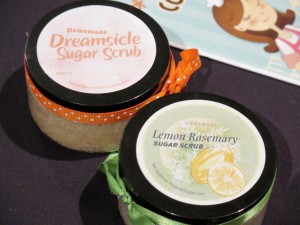 More chocolate? Of course! What goes great with chocolate? How about a strawberry shortcake cocktail courtesy of The Florida Strawberry Growers Association! and St. Augustine Distillery .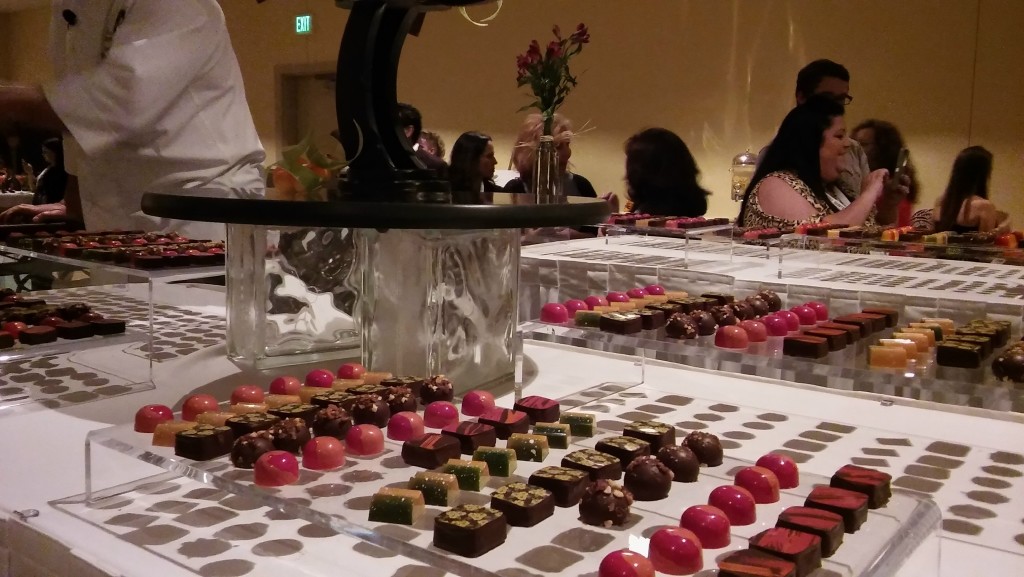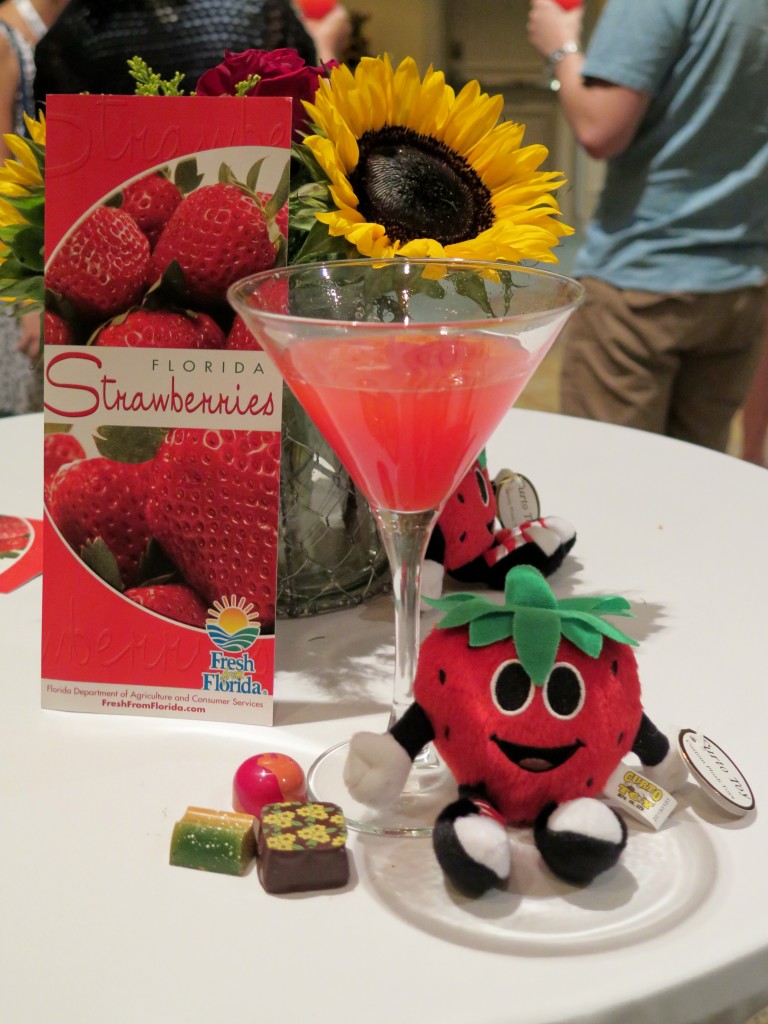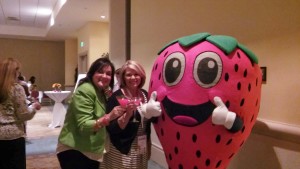 Then it time for a Taste of Rosen Shingle Creek!
I wanted to try a bite of everything!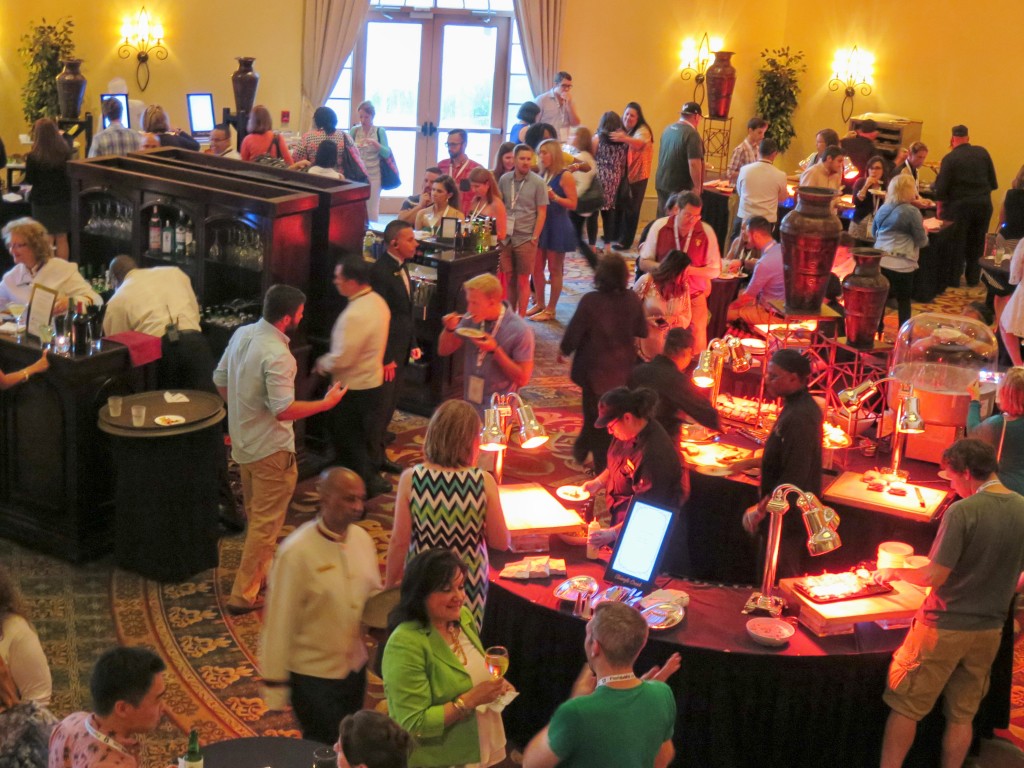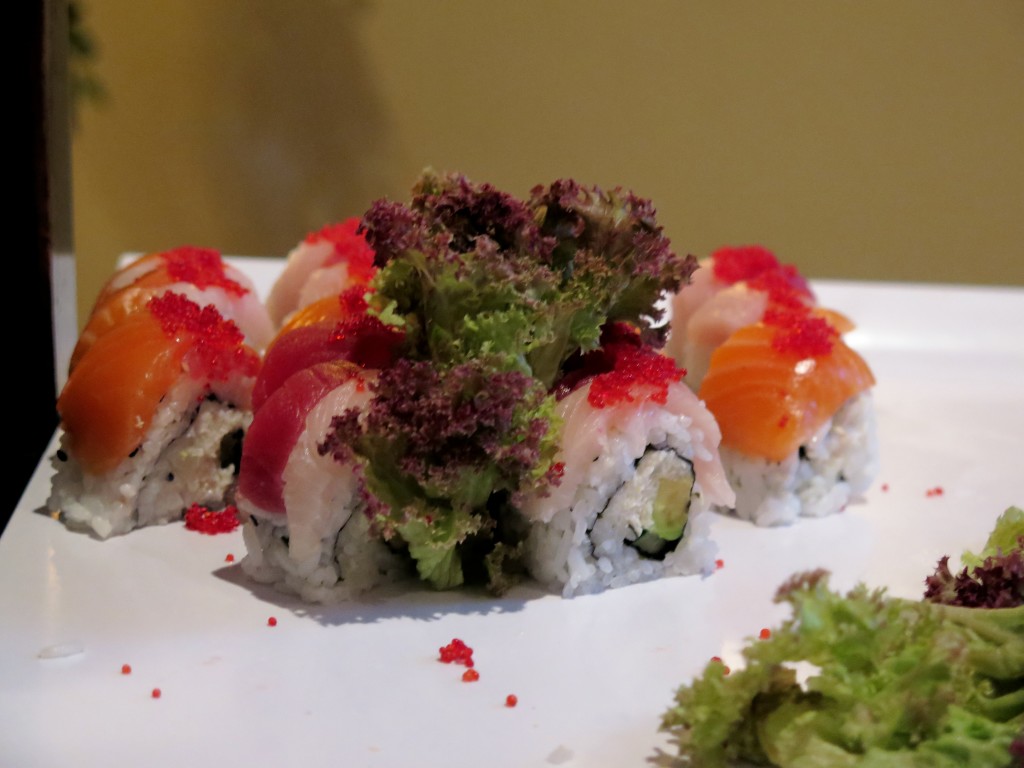 Saturday morning came very quickly.
Inspiring Keynote speeches from Monica Bhide and Andrew Wilder.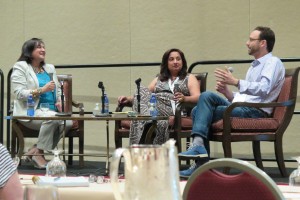 I was ready to learn how to improve my blog and business through lectures and sessions on topics such as social media, budgeting time, photography, publishing, SEO, WordPress and more.
We had delicious breaks with Cabot Cheese and Pacari chocolate.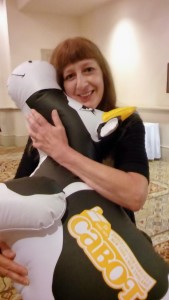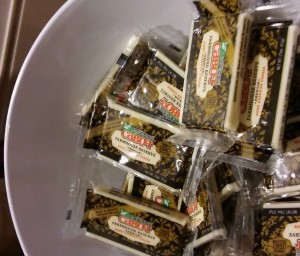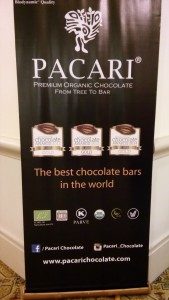 More sessions and then time for lunch!
I got to try my first Poutine Bar courtesy of Idaho Potato , Wisconsin Cheese and Fields Auto Group photo booth.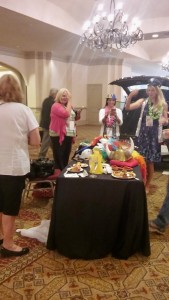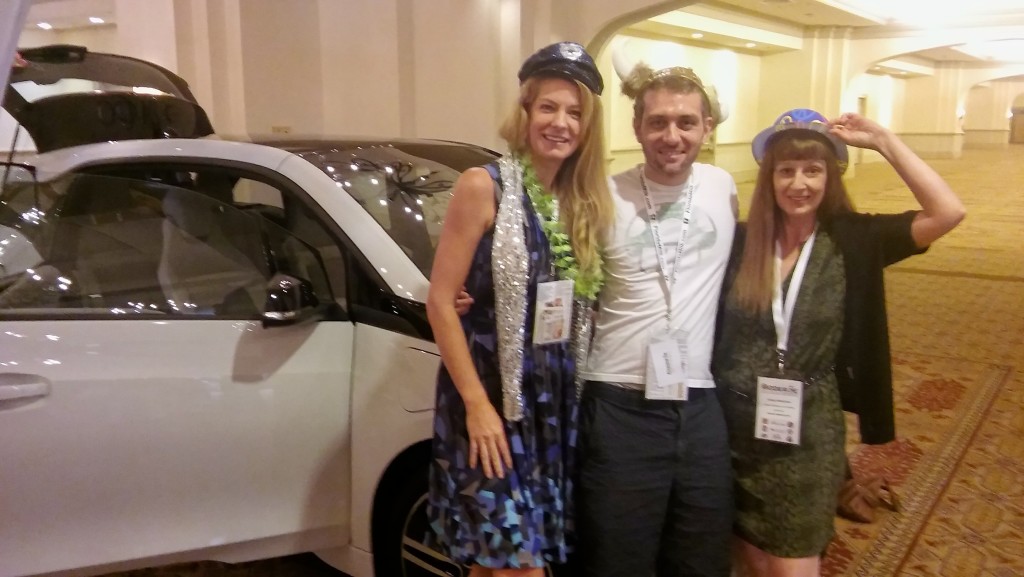 More sessions with our sponsors on working with brands, travel blogging and more.
Georgia Peaches showered us with delicious smoothies and peaches! Parkesdale Market brought those delicious strawberry cookies I love!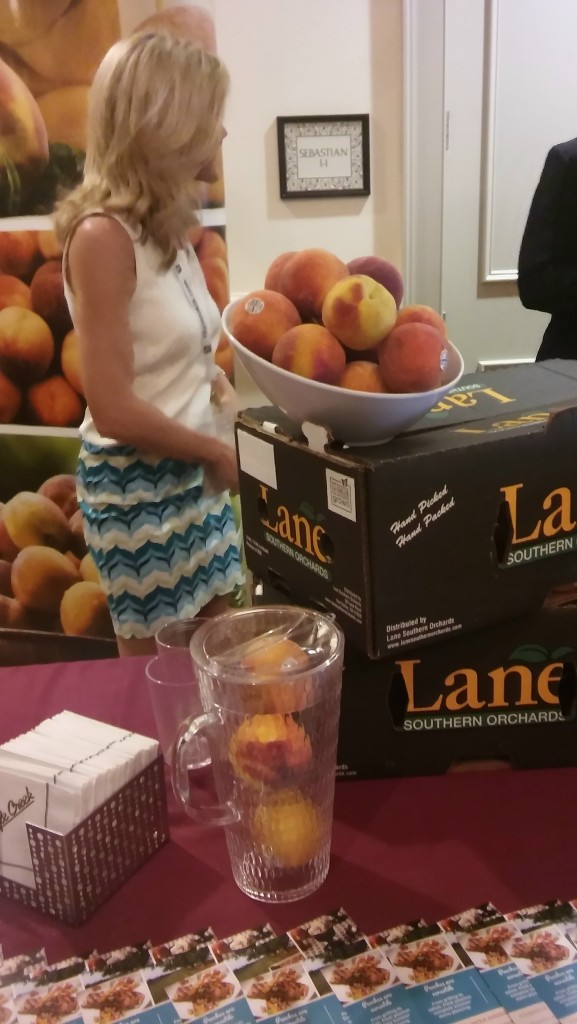 Class was done for the day, time for fun, game show style!
The Price is Right hosted by Michele the Saucy Queen herself!
And a nice surprise from GiGi's Cupcakes!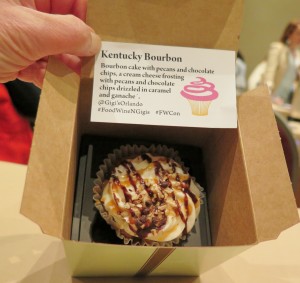 Our sponsors this year were the best! What's so great about the Food and Wine Conference Sponsors? Their knowledgeable representatives are real people who are eager to help you understand their products. They're not afraid to join in the fun!
The sponsors also make sure we have fun!
Dixie Crystals sponsored our dessert contest for the third year in a row, sugar scrubs, Saturday after dinner desserts and swag!
Fields Autp Group provided a BMW for our photo fun, Sunday shuttle service to Rosen College and prizes for our Price is Right Game!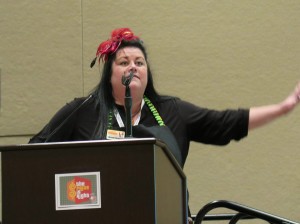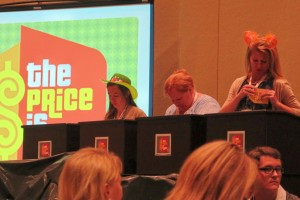 Of course there was unforgettable food…
…and wine.
Saturday's dinner was incredible! Certified Angus Beef and Premier Beverage with the Hess Collection outdone themselves!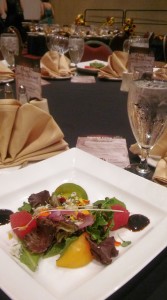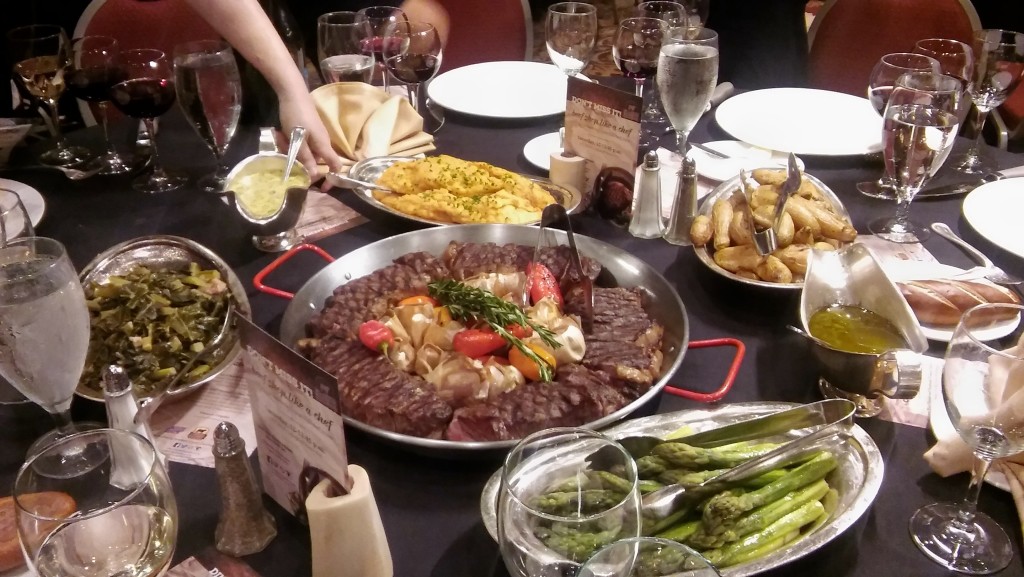 Dinner is also time for announcing the contest winners! I was lucky to be the runner up for Certified Angus Beef contest! I'll receive a steak package and I was featured on GoRare.com! Look at this gorgeous grill set!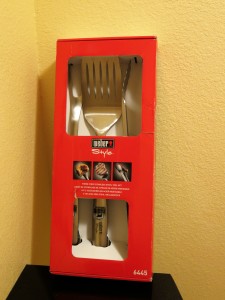 Then we got to do Karaoke Idaho Potato Style! So much fun!
Sunday sessions and lunch were held at Rosen Shingle Creek College of Hospitality .
The day was filled with breakout workshops and food demonstrations.
Sponsors tables lined the walls. This great set up allowed us to walk up and ask questions, introduce our blogs and learn more about their products and services.
I was proud to be a Food and Wine Conference Ambassador for The Beef Checkoff. Karli Millspaugh and Erin Weber gave us a very informative talk on today's beef and nutrition.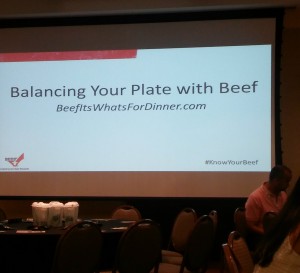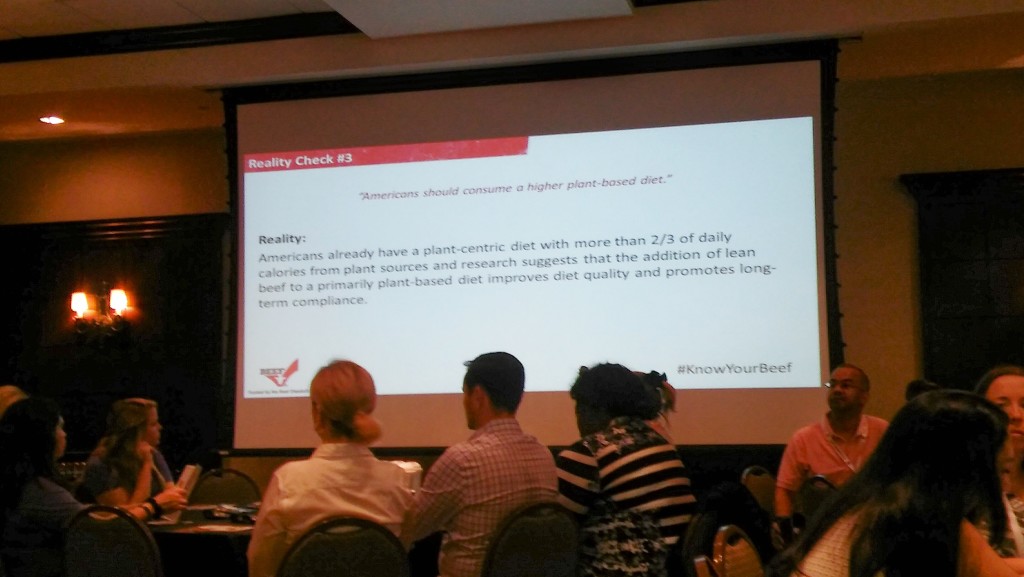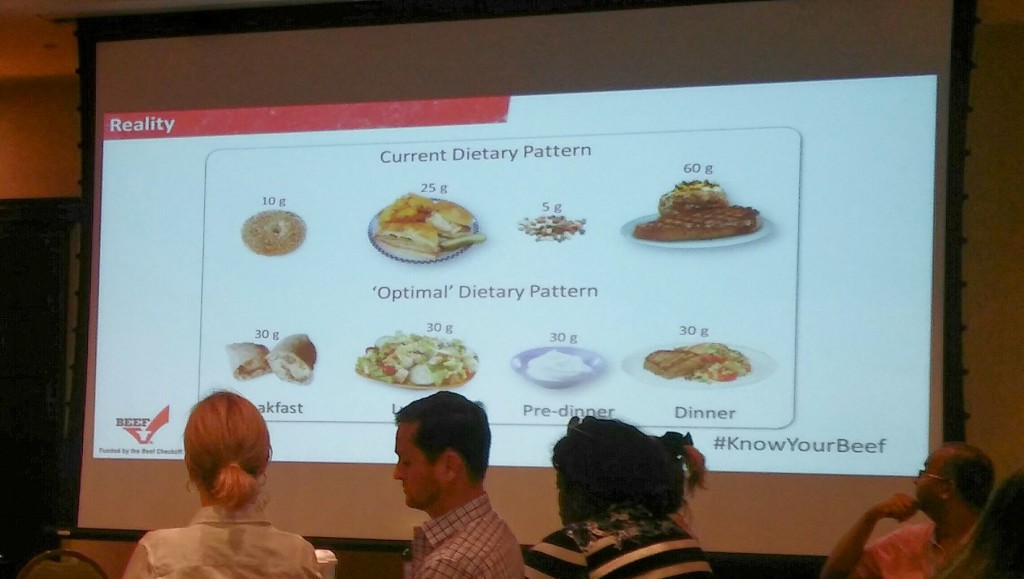 Chef Michael Ollier showed us tips for buying and cooking Certified Angus Beef.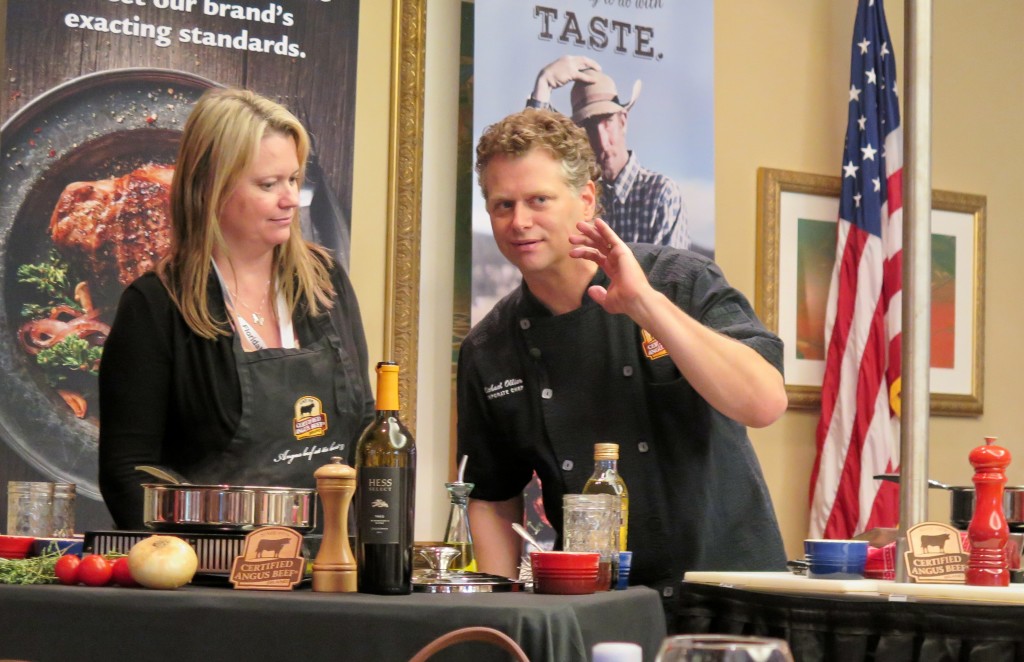 Sara O'Donnell and Jeff Houck showed us potatoes can be so much more than a side dish. How about potato candy?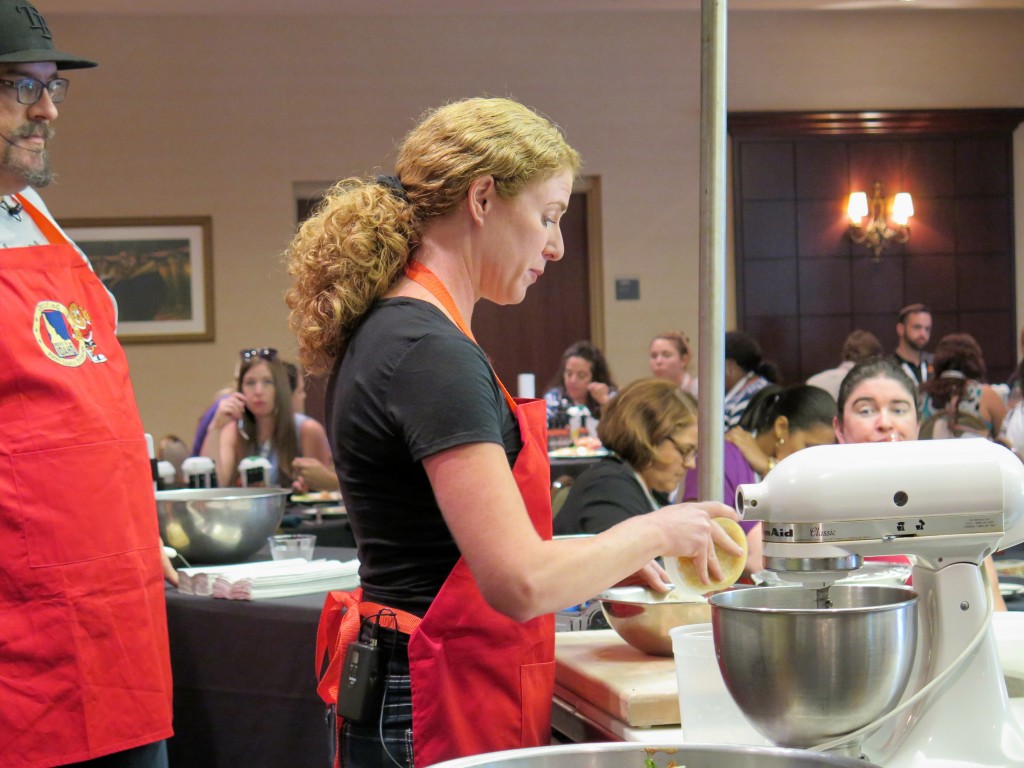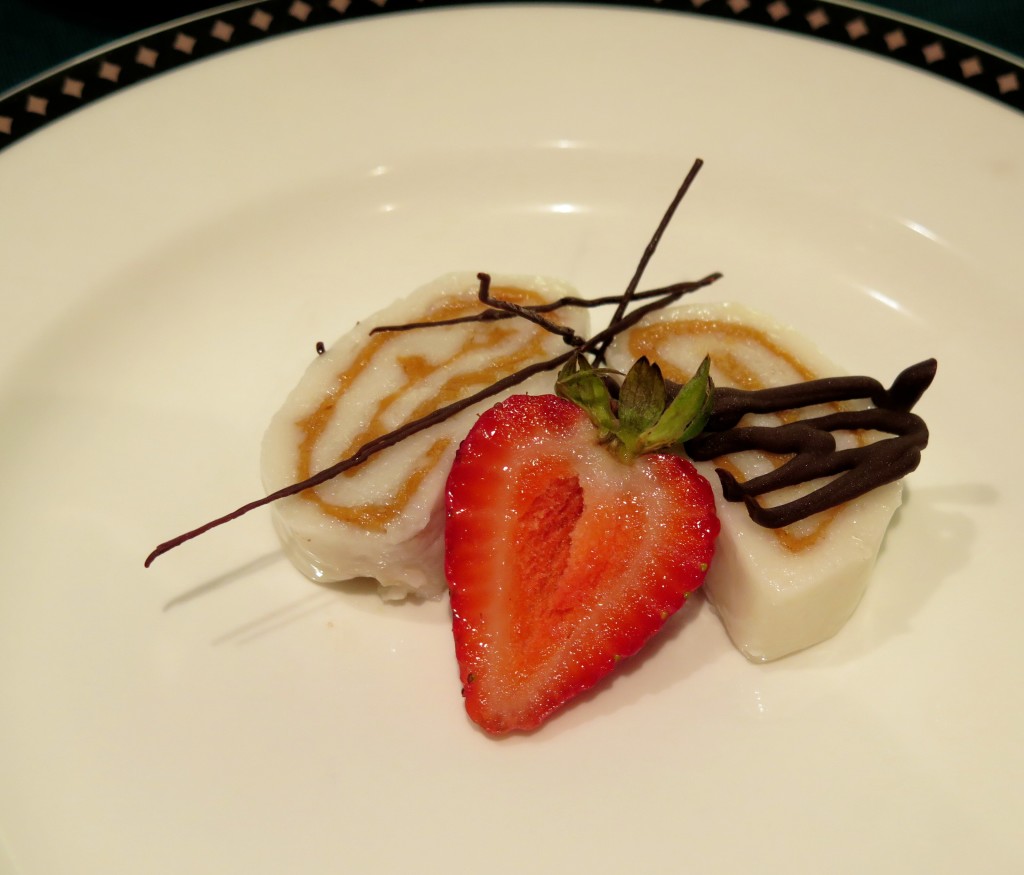 Lunch was a fabulous chicken salad sponsored by Out of the Weeds featuring their carrot ginger dressing!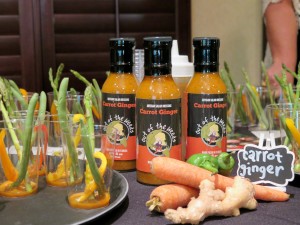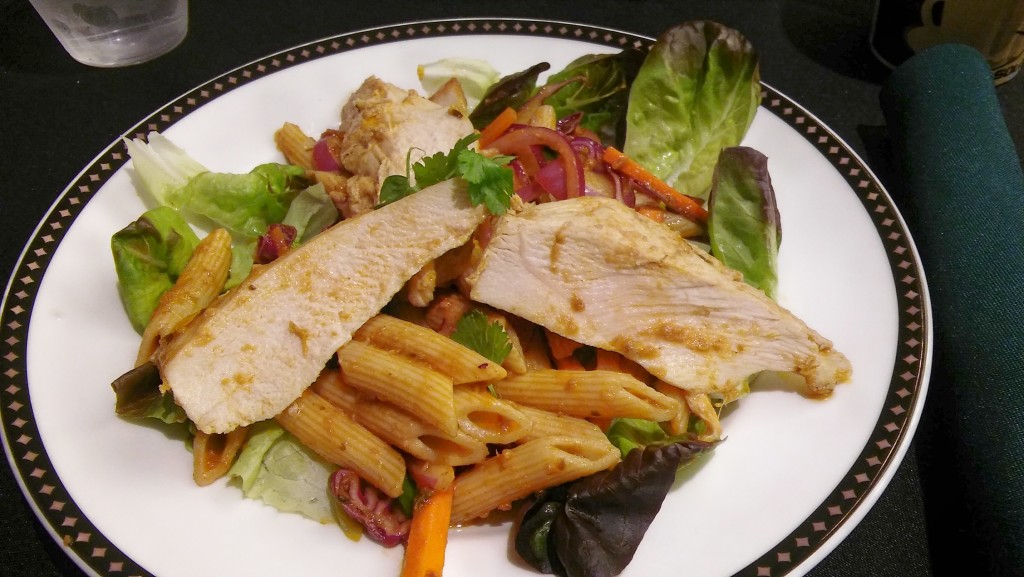 Hess Collection Wine and Cabot Cheese pairing rocked the house!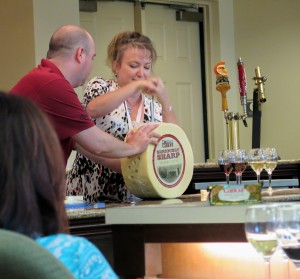 We also had a delicious ice cream break from Florida Dairy!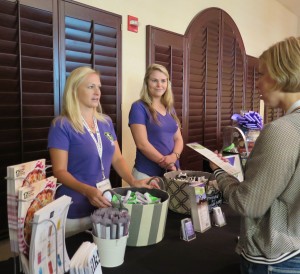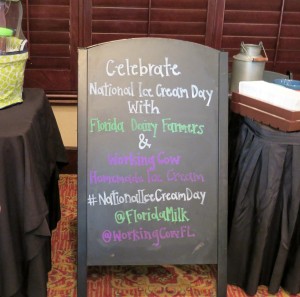 After more session it was time to say goodbye! I hope you enjoyed my recap and maybe we will meet next year at the 2016 Food and Wine Conference!