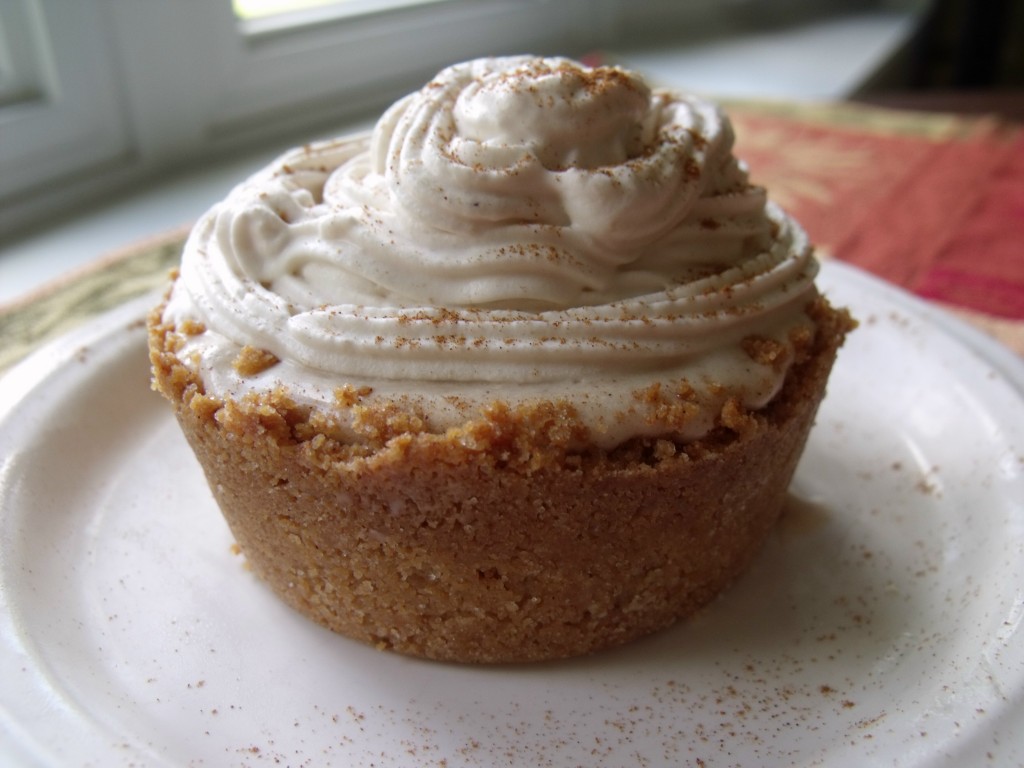 I'm so excited about the upcoming Big Summer Potluck #4 in Bucks County, PA!
This is the year I decided to jump in and attend food conferences and meetups to learn everything I can about food blogging, food photography and meet some of the wonderful people in person that have inspired me and held my hand this past year as I tried to learn the ropes.
Big Summer Potluck is my backyard meetup, so to speak, since I'm a PA girl. This is also a little different from other conferences I'm attending because it is an actual Potluck!
When I learned that Musselman's is one of the great sponsors of #BSP4 and they wanted Apple Butter Recipes, it wasn't a stretch to get to know their product. I already love apple butter on pork chops and apple butter and cottage cheese, well, I was brought up on that combo. Most diners in my area stock it on their salad bars too!
I started kicking around ideas and by my second jar (yes its one of those things that once you have it in the house you tend to eat it right away) I had a game plan. I'd make ice cream.
I admit I was more than a bit intimidated when I realized that one of the speakers, Jeni Britton Bauer from Jeni's Splendid Ice Creams was going to be there. I like to play around with ice cream flavors, I'm no ice cream pro so I'm really looking forward to her lecture.
Okay, what should I serve apple butter ice cream in? Graham cracker crusts taste so good with ice cream. Cinnamon graham cracker crusts are even better. So I thought, apple butter + cinnamon graham crackers + some whipped cream HAD to be a great combo. Try it and let me know if you agree!
Apple Butter Ice Cream Tarts with Cinnamon Whipped Cream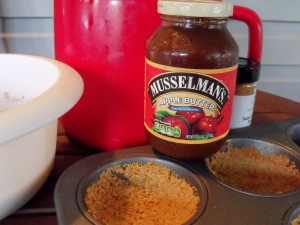 Makes 6 ice cream tarts
Note: To release tarts from muffin pan, remove from freezer and allow pan to sit at room temperature a minute or two to warm slightly. Run a plastic knife around the edge between the pan and tart crust. Gently lift tart out with a spoon and place on serving plates.
Graham Cracker Cups
Ingredients
1 1/2 cups cinnamon graham cracker crumbs (roughly 14 crackers, crushed)
1/2 cup unsalted butter, melted
1/4 cup sugar
Mix crumbs and sugar together. Add melted butter, stir.
Spray a six compartment large muffin pan generously with baking spray.
Place about 1/3 cup of cracker mixture in each muffin compartment. Firmly press the down on the bottom first then work up the sides, pressing tightly as you go. Try not to make the bottom crust too thick. Keep it around 1/4-inch thick. If it is too dry, add more melted butter to the cracker mixture.
Freeze the tray.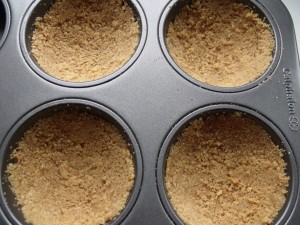 Apple Butter Ice Cream
Ingredients

2 cups heavy cream
2/3 cup sugar
1/3 cup Musselman's Apple Butter (chilled)
1/2 teaspoon cinnamon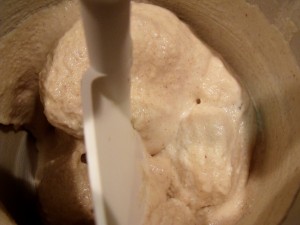 Whisk cream and sugar together by hand until sugar dissolves and cream is frothy. Add apple butter and cinnamon. Pour mixture into ice cream maker. Follow manufacturer's instructions. Spoon into graham cups. Freeze.


Whipped Cream
Ingredients
1 cup heavy cream
1/4 cup powdered sugar
1/2 teaspoon cinnamon
1 teaspoon Musselman's Apple Butter (chilled)
Place all ingredients in a cold bowl and whip until stiff peaks form. Pipe or spoon whipped cream onto top of tarts. Sprinkle with cinnamon if desired. Return tarts to the freezer or serve immediately.
This recipe was entered in the Musselman's Apple Butter Recipe Contest. I received no compensation for this post from Musselman's or Big Summer Potluck. Opinions expressed are my own.