I'm excited to be hosting #SundaySupper this week for our Autumn Apple Party! Autumn is apple season and we've picked a bushelful of recipes to celebrate one of our best loved fruits.
Join us throughout the day (Sunday, September 23) as we share recipes and apple love from our talented #SundaySupper Group Contributors. We would love for you to share your favorite apple recipes during our#SundaySupper live chat at 7pm (Eastern).
Apples are a big part of my PA Dutch upbringing! Apple cider, apple dumplings, apple strudel, apple pot pie, apple meringue, apple brown Betty and something called, Schnitz un Knepp or Apples and Buttons!
Apples and Buttons is nothing more than Ham, Apples and Dumplings but this combination is fantastic!
Apples and Buttons
(This recipe is adapted from Pennsylvania Dutch Cookbook of Fine Old Recipes by Culinary Arts Books)
2 cups dried apples
1 smoked ham shank (about 1 to 1 1/2 pounds)
1 32 ounce carton of chicken stock
1/4 cup brown sugar
Dumplings
1 cup flour
2 teaspoons baking powder
1/2 teaspoon salt
1/4 teaspoon pepper
1 egg, beaten
2 Tablespoons melted butter
1/4 cup milk
Place dried apples in a large bowl and cover with water. Put the bowl in the refrigerator and soak the apples overnight.
To cook the ham, place the shank in a large pot and add the broth. Add water as needed to cover the meat. Bring to a boil and reduce heat to a simmer. Cook for about 1 1/2 hours or until meat easily pulls away from the bone.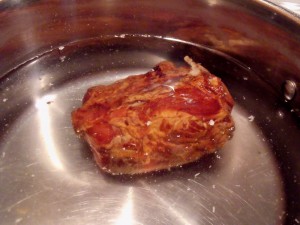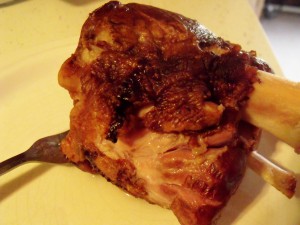 You can cook the ham a day ahead of time if you like and reserve the liquid with the ham.
Remove ham from bone. Discard any tough skin and tendons.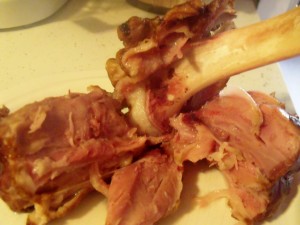 I love using ham shanks for soups or stews. The meat is so sweet and juicy and just falls off the bone!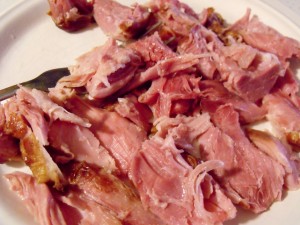 The next day: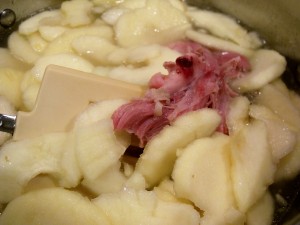 Add the apples with the liquid they soaked in to the ham stock and meat. Bring to a boil, add brown sugar, reduce heat and simmer for about 20 minutes.
While the mix simmers, you can make your dumplings.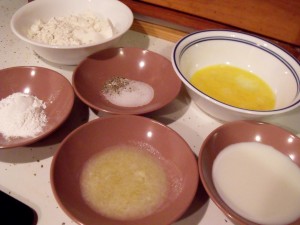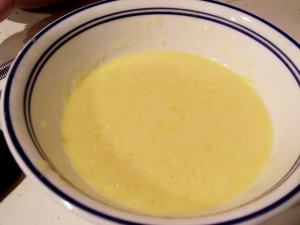 Sift together flour, baking powder, salt and pepper. In a separate bowl, mix egg, milk and melted butter.Stir liquids into flour mixture.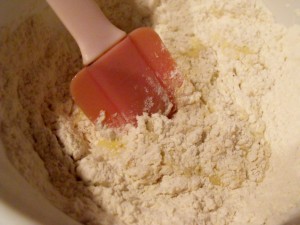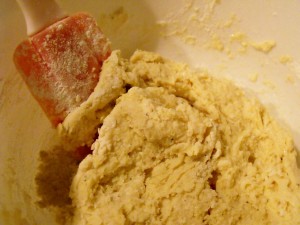 Working quickly drop tablespoonfuls of dough into simmering ham and apples. Cover and cook for about 20 minutes or until dumplings are cooked.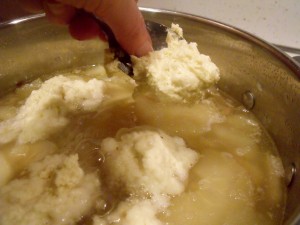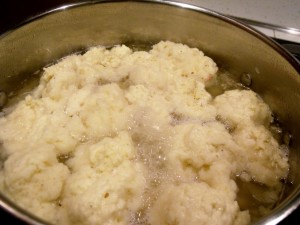 Remove with a slotted spoon and serve on a platter! You can also serve with the broth as a soup!
Here's our Autumn Apple Party Menu for Sunday Supper! Stop by our #SundaySupper Contributor's websites for great apple ideas!
Soups, Salads, Starters and Breads
Main Meals
Sides
Desserts
Please be sure you join us on Twitter throughout the day during #SundaySupper. We'll be meeting up at 7:00 pm (Eastern) for our weekly #SundaySupper live chat where we'll talk about our favorite apple recipes! All you have to do is follow the #SundaySupper hashtag, or you can follow us through TweetChat! We'd also love to feature your apple recipes on our #SundaySupper Pinterest board and share them with all of our followers!